Just because we home school doesn't mean we have to do all of our learning AT home! Homeschool field trips are a great opportunity help kids learn more about the world around them and explore school subjects in more detail.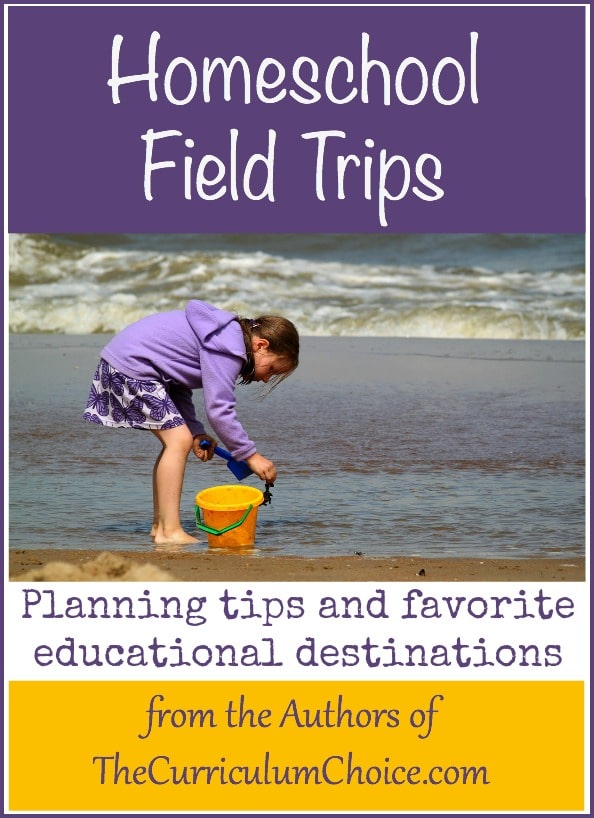 Our experienced homeschool moms have planned and attended more field trips that we can even count!  Join us as we share our planning tips, educational tie-in ideas, and the locations of some of our favorite field trip destinations.
Homeschool Field Trips From The Curriculum Choice Archives
Virtual Art Museum Field Trip with Home Art Studio – Sometimes you don't even need to leave home to take a field trip!  Tricia shares about their virtual art museum field trip.
The Big Book of Homeschool Ideas – Find out how to make the most of a homeschool field trip (along with tips for 102 other topics!).
Constitutional Literacy – Great suggestions for adding field trips to high school history and government studies.
Titanic Museum Attraction – Grab your boarding pass and visit the Titanic Museum Attraction in Pigeon Forge, Tennessee.
Science on a Tracking Expedition from the Young Scientists Club – Learning to identify and appreciate animal tracks and then take a field trip to learn more about the featured animal tracks.
Homeschool Field Trips From Curriculum Choice Authors
The Curriculum Choice authors have active blogs where they regularly offer ideas and experiences about their homeschool adventures.  Below are links they have shared with information about their favorite field trip ideas.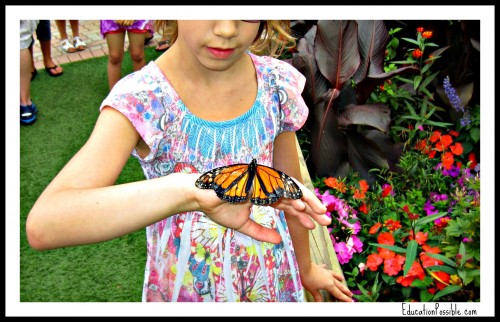 Susan & Megan at Education Possible
How to Plan a Field Trip – You found a cool place you'd like to check out with your family, but the cost is out of your price range.  What can you do?  Grab some of your friends and plan a field trip!
7 Places to Homeschool Away from Home in Central Florida –  Many families eventually take a trip to Central Florida for a once-in-a lifetime vacation to visit our world famous parks and attractions.  When you visit the area why not  turn your vacation into an educational adventure with some additional field trips.
5 Added Benefits of Field Trips – There are so many educational lessons to be learned on – here are 5 additional benefits that are just as important.
Geography Field Trip: Smithsonian National Air and Space Museum – During our family's trip to Washington DC a visit to this museum was at the top of my children's list — not only because of their interest in the history of human flight, but also as a tie-in to our geography studies.
What Older Kids Can Learn at the Epcot Flower & Garden Festival – Why not take a field trip to a theme park!  There is so much to learn during this colorful festival held each year at Walt Disney World.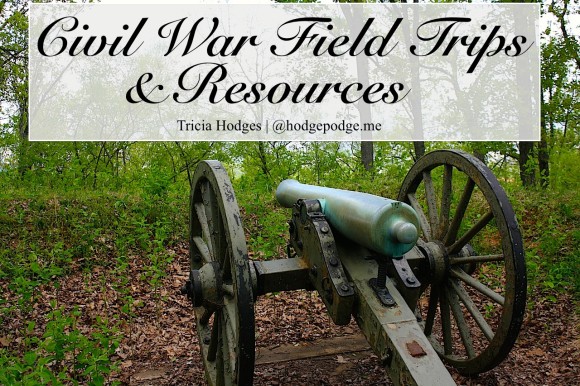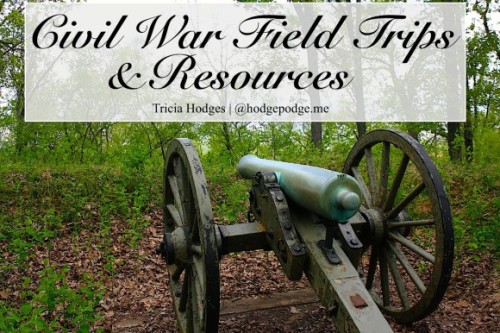 Tricia at Hodgepodge
Georgia/Southeastern Civil War Field Trips and Resources – An extensive list of field trip ideas! We will be attending reenactments, visiting local sites and learning more.
Free and Frugal Atlanta Summer Staycation – This spring we have been exploring trails and parks close to home and plan to continue this habit through the summer. Consider Exploring within a One Hour Drive – an idea by Harmony-Art Mom… "We found a long time ago that we can explore so many different places by using a simple idea. Take a map and place a big dot on your home town. Now determine an hour's distance from your home and draw a circle around your home at that distance. Make a list of all the places you can go that are within that hour's distance and then start one by one giving them a try." Please see the original post: Summer is for Hiking
Atlanta History Center Homeschool Days – The history here is rich as the Georgia clay is red. And the Atlanta History Center has the most extensive collection of Civil War memorabilia, the most impressive displays – and special homeschool days. So, I highly suggest that you local folks take a look at the schedule and plan to go on a day that matches up with your history studies. Atlanta History Center makes history come alive with re-enactors, actors and experts speaking on the topic of the day.
Waterfalls to Visit in Georgia – starting last May, we made it a goal to go and see as many waterfalls as we could!
St. Simons Island – Historical Sites to Visit – earn a Jr. Ranger badge and soak up such rich history on this golden isle of Georgia's coast.
Florida Gulf Coast – Favorite Sites to Visit – the Gulf Specimen Marine Lab, John Gorrie Museum, lighthouse, estuary and more!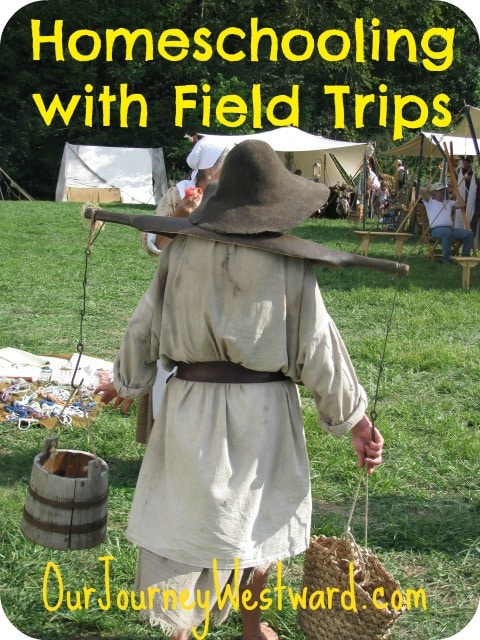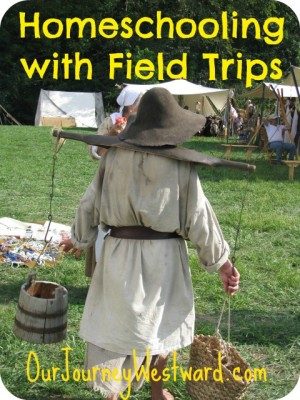 Cindy of Our Journey Westward
Homeschooling with Field Trips – Over the years, our homeschool has been so richly blessed through field trips!  This post shares a generic list of field trip destinations for you to consider.
A Trip to the Creation Museum – Oh, the Creation Museum is not to be missed!  If you are anywhere near the Cincinnati area, make plans to attend for at least a full day – or two!
Central KY Field Trips – If you ever visit my neck of the woods and wonder just what sites you might see and fun you might have in Central KY, I've got just the list for you!
Do Homeschoolers Ever Really Vacation? – As we vacation, our family is always looking for fabulous learning opportunities.  This post shares all the wonderful (gentle) learning on a recent trip to the beach.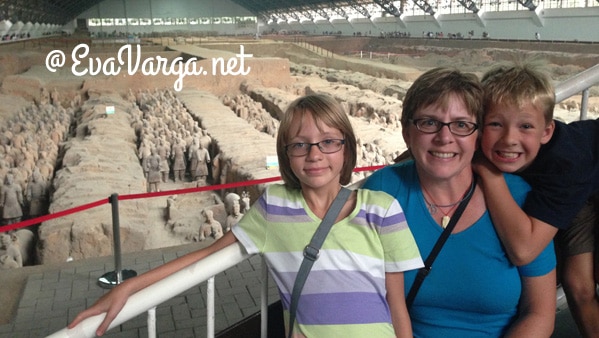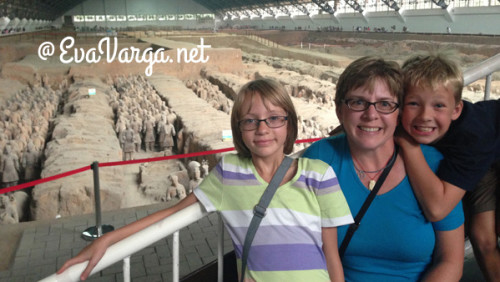 Eva of EvaVarga.net (Academia Celestia)
10 Free California Field Trips – Being able to take field trips is actually one of the many reasons we homeschool. In this post, I share some of our most memorable California field trips.
Bonanza! Gold Rush Experiences – A variety of field trips and experiences over the past few years brought the Gold Rush era alive for us.
Summer Staycation: Northern California – We presently call Northern California home. This diverse area – that includes San Francisco and the Shasta Cascade region – is sure to provide staycation opportunities for all interests.
Face Rock Creamery – One of the most memorable field trips I enjoyed as a child was to the cheese factory where we had a behind the scenes introduction to the science of cheese making. I recently shared this same experience with my own children.
Sweet, Tart Cranberries – Another childhood experience I was able to share with my children was the harvesting of cranberries.
We have also been fortunate to travel aboard. Come along with us and discover Scandinavia, China, and Ecuador & Peru.
Kyle of Aspired Living
Complete Guide to Central Texas Field Trips – This is a list of Texas Field Trips that I am constantly updating.
Jelly Belly Factory (WI)- A field trip we took on vacation to the Jelly Belly Factory was a homeschoolers dream trip. They provide a completed narrated train ride with loads of information and random trivia which also includes videos plus a surprise gift at the end! This trip was truly yummy!
Natural History Museum – This is an amazing museum in the heart of Houston that we return to again and again!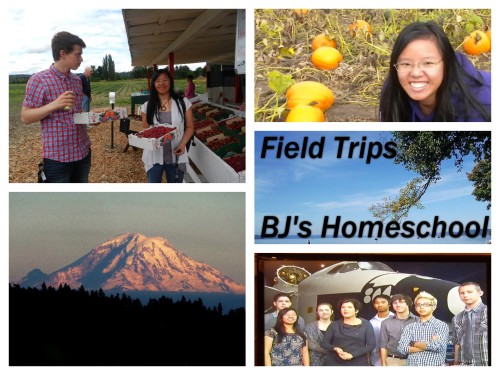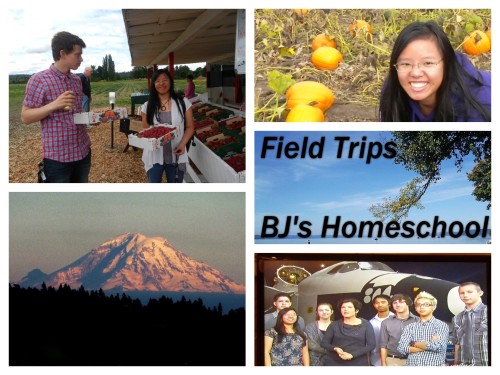 Betsy of BJ's Homeschool
Hi, this is Betsy, a christian writer and blogger and mom to my newbie freshman college student, who just this week, made the Dean's List. Be encouraged! We homeschooled her all the way. Here at BJ's Homeschool, field trips have always been a big part of our lives. They added delight and joy, and tons of fun to our days, and have created many good homeschooling memories along the way. Besides learning hands-on at museums, zoos, etc, my daughter got to play the role of senator at Youth Legislature, become a marine biologist on a boat trip in Puget Sound, go on Stay-cation and learn all about God's Creation through our nature road trips.
Being a Legislator for the Day—- Youth and Government offered many field trips throughout the year, including a Mock Youth Legislature.  Talk about hands-on learning, all about our government!
My Teen's First Plane Trip – National Mock Legislature Conference——  Here is the story of my teen's wonderful trip to a YMCA Conference, and how I survived having her fly across the country, oh, my!  Doing field trips prepared her well for this opportunity.
Stay-cation in Seattle—–  Making a stay-cation in Seattle, with lots of links and how we went about finding them, and creating a fun-filled nature oriented stay-cation in the Puget Sound area.
Finding the Play in our Days and Nature Road Trips—- My daughter and I took short, little nature road trips a lot during middle and high school.  They helped us to stay connected during the busy teen years.  We began these trips when my daughter was old enough to operate a camera.  She became quite a little photographer, but most importantly, she developed a love and appreciation for God's creation.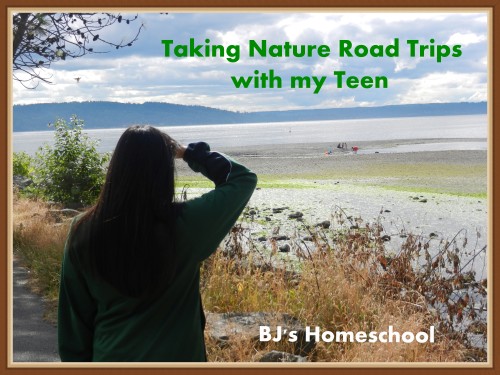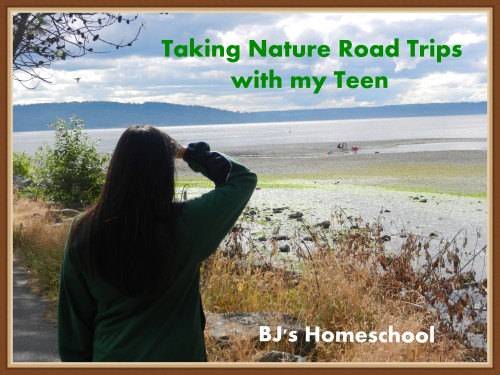 Building Teen Relationships and Nature Road Trips—- My daughter and I took short, little nature road trips a lot during middle and high school. They helped us to stay connected during the busy teen years. We began these trips when my daughter was old enough to operate a camera. She became quite a nature photographer, but most importantly, she developed a love and appreciation for God's creation, and we kept our strong relationship during the important teen years.
Follow Curriculum Choice's board Homeschool Field Trips on Pinterest.
The Curriculum Choice Review Team Features
What are your family's favorite field trip destinations? 
As a veteran educator, Susan is always looking for new ways to bring learning to life for her family.  Her family's favorite subjects to study together are history, geography, and literature.  Susan shares her family's educational adventures at Education Possible.
-originally published March 2015