Science is not the subject I excel at so when I find something that helps me teach, I use it! Tops Learning Systems are a perfect fit for us – each book is filled with easy, hands-on projects that teach scientific concepts in a natural way.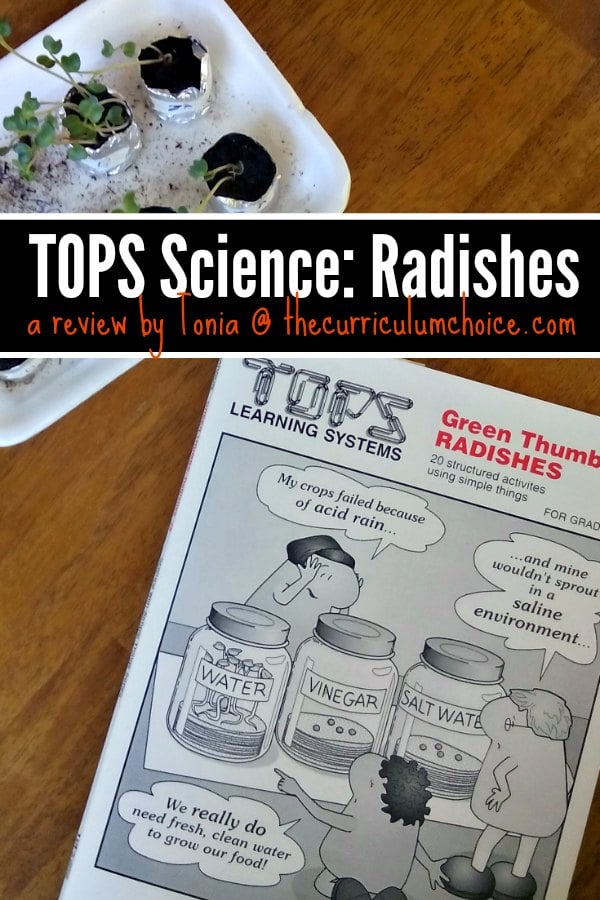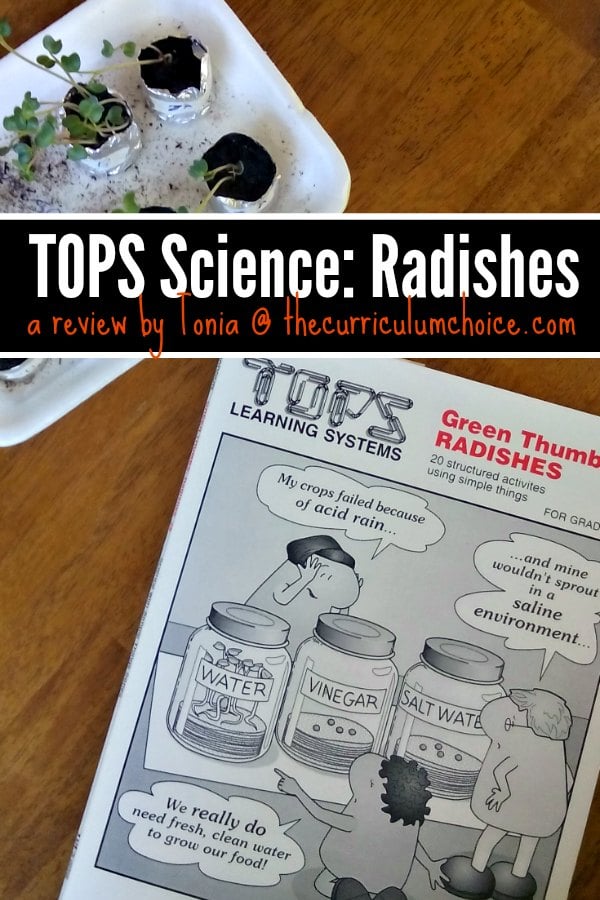 TOPS Science: Teach Science with Simple Things
TOPS Science is a non-profit organization that produces great science activity books for grades K-12. Their aim is to provide kids (and teachers) with hands-on science activities that use simple, easy-to-find supplies. While the books are geared toward classroom use, we've used quite a few of the titles quite easily with just one child. The latest book that we've used is Radishes (for grade 3-8).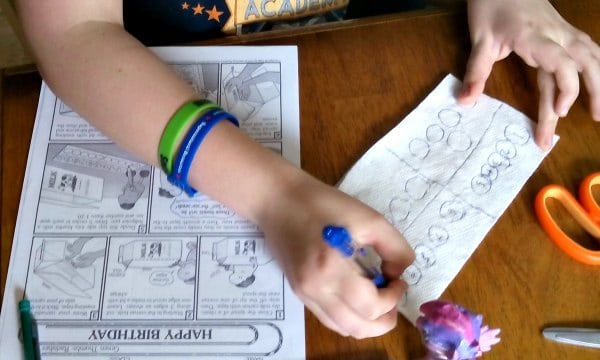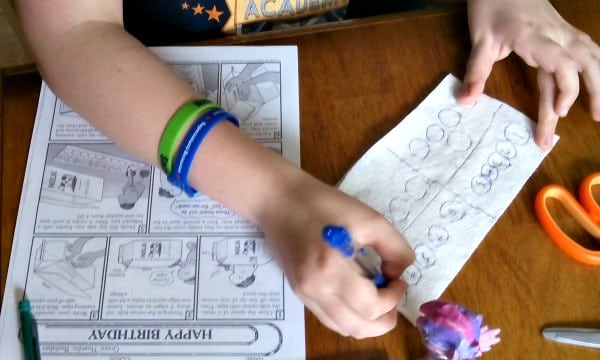 Green Thumbs: Radishes
TOPS: Radishes will keep you and your children busy for a full month with the 20 included activities. You'll want to make sure you have 4 weeks without interruption to stay on track. After all, radishes don't grow according to our schedule! To get the most from the program you'll need 4 5-day weeks to observe and track your radish growth. Thankfully, there is a master schedule and you can easily check each project to see how they fit into the schedule (just in case you need to make some adjustments).
Best of all, you don't need a bunch of special supplies on-hand for these projects. There is a supply list at the beginning of the book which conveniently lists items needed for a single student as well as a classroom of 30 students. You'll need things like a half-gallon milk carton, masking tape, paper towels, potting soil, baby food jars, and, of course, radish seeds.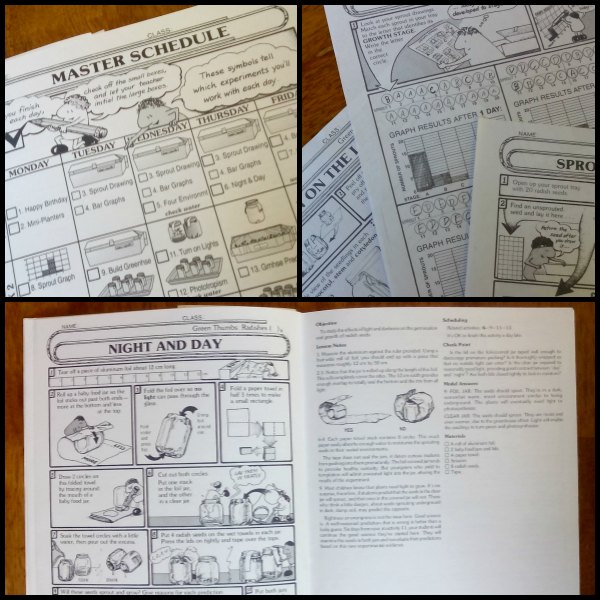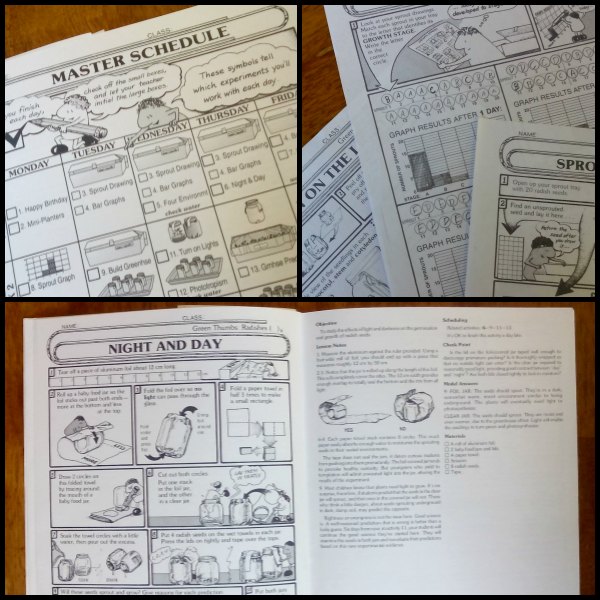 After you gather your needed supplies, you'll also need to photocopy each of the activity pages for your kids. You'll also want to make sure you have an area with some sunlight to provide optimal growing conditions for your plants. Thankfully, all that is explained in detail in the book! TOPS also includes a section of review and test questions so you can check your children's knowledge (or use them as writing assignments).
When it's time to start, simply follow the master schedule and do the activities for that assigned day. Some of the projects include:
making a greenhouse
sprouting radishes
graphing sprout growth
test growing conditions
…20 activities in all!
All the project information is right on the activity pages so students have all the information they need. There are some extra instructional tips in the manual for each activity if you need the extra guidance along with other helps, varying by activity. You'll find:
Objectives (details about the activity)
Lesson notes (teacher tips and helps)
Scheduling (related activities and tips for rescheduling)
Check point (making sure student have finished specific instructions)
Discussion (notes to discuss with students)
Answers (if the activity sheet requires specific responses)
Materials list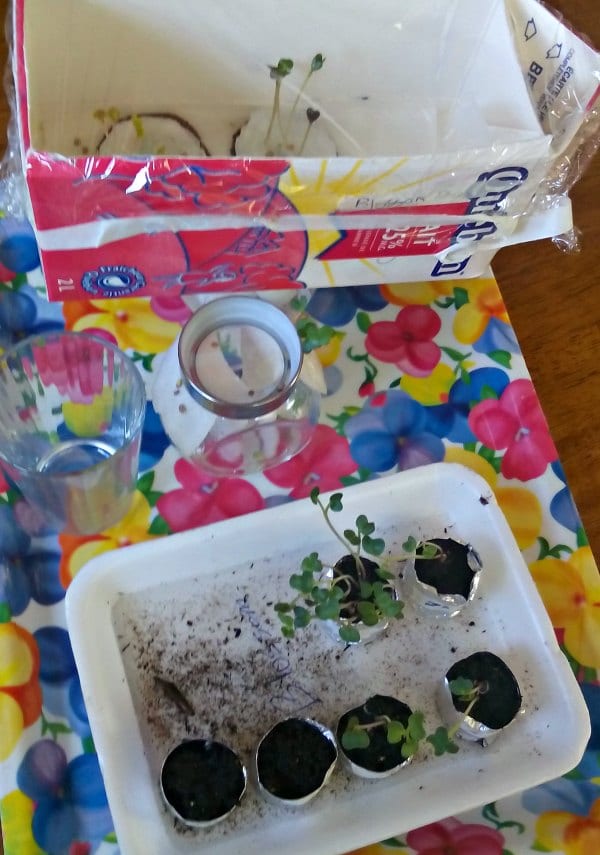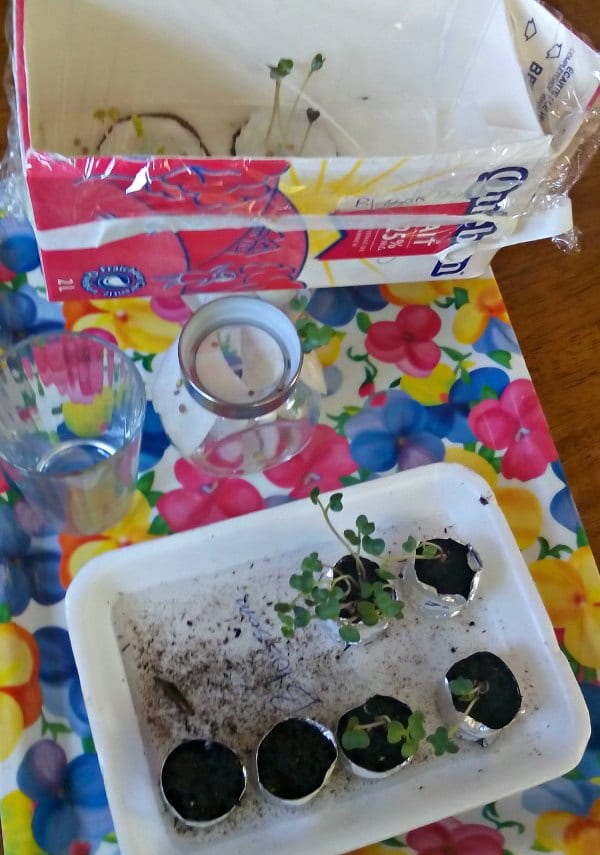 How we use TOPS: Radishes
We use the program directly as it's laid out in the book. Since radishes grow on a certain timetable we don't want to mess up any projects so we make time for a little bit of science every day. My daughter works fairly independently, checking her schedule and working through the assigned projects. I check the teacher notes and we discuss what she's learning with each project. We use the review and test questions for discussion and writing assignments. Adding in some books about plants makes it a complete study.
We really enjoy the TOPS programs (we have used a few of their books) and find it a fabulous hands-on way to study science without feeling overwhelmed.
TOPS: Radishes is available directly from TOPS Science for $18.00. For a year of fun, buy a few different books (check their grade level section for some great ideas) and you'll have a fabulous year of science!
~ Written by Tonia