Most kids, regardless of their age, love to investigate and explore. They find joy in things like finger painting, building a volcano, taking things apart to see how they work, learning how to code, sewing a quilt, or constructing a tepee.
Sure, it takes time to plan and complete projects and sometimes they can be messy. So why should you bother? 
Often, hands on learners have a better grasp of subject material, can go far beyond reciting facts, and are quick to see correlations between themes and previous lessons. When kids are working through projects and instructions, questions arise that can lead to further examination of a topic. Also, when you put down the textbooks and dive into a subject by completing an activity, kids are usually engaged and excited.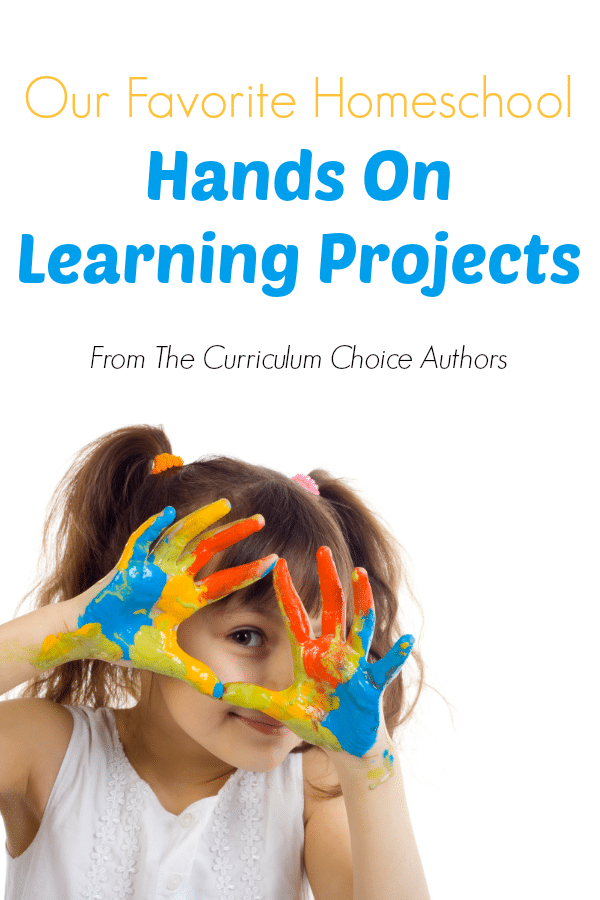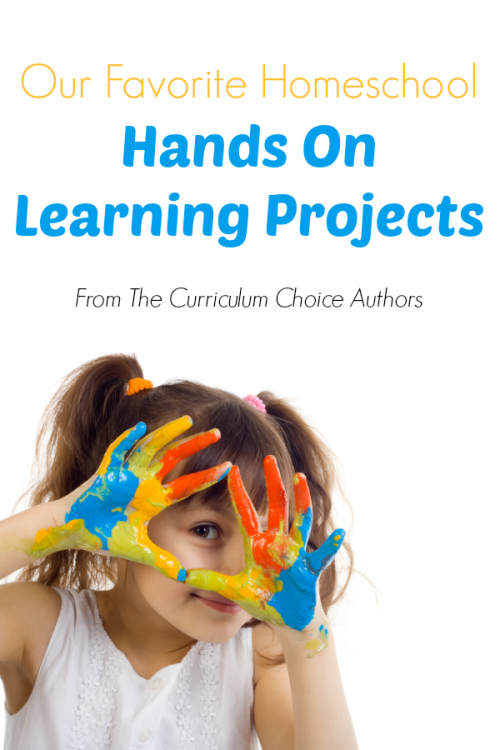 Hands on learning doesn't just mean arts and crafts. There are a wide variety of activities you can add into your school day. Things like:
games
puzzles
nature walks
experiments
cooking
lapbooks
mapping
field trips
manipulatives
time lines
reenactments
etc.
Interactive experiences can be added to any school subject, regardless of what homeschooling method you use.
For lots of project based ideas and inspiration, take a few moments to check out these amazing resources from some of our Curriculum Choice authors.
Hands On Learning From The Curriculum Choice Archives
At The Curriculum Choice we have shared many reviews of our favorite hands on learning projects. Be sure to browse the tabs above to find curriculum reviews for hands on learning projects. You might also enjoy these that we've selected from our archives.
Hands On Learning Resources From Curriculum Choice Authors
The Curriculum Choice authors have active blogs where they regularly offer ideas and experiences about their homeschool adventures. Below are their hands on learning resources.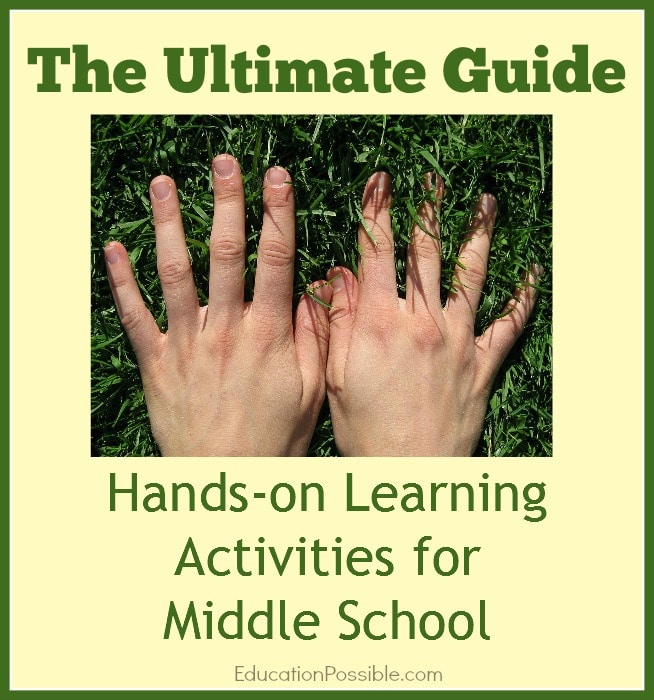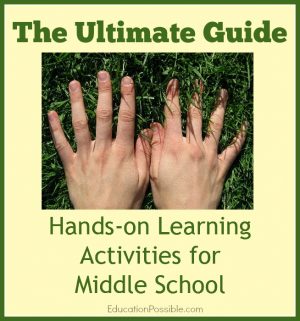 Megan & Susan from Education Possible
We love teaching with hands-on learning projects, no matter the subject. We've learned that interactive activities aren't just for young kids, so we continue to use them regularly with our middle and high school kids.
Here are a few ideas to help you get out of the textbooks.
A Middle Schooler's View of Hands-On Homeschooling – Wondering if making your home school more hands on will really make a difference? My daughter shares her experience and opinion on the subject.
Building an Interactive History Museum in Minecraft – What child wouldn't love to play Minecraft as a part of their history lessons? These lessons are a wonderful way to incorporate a beloved video game into school.
How To Create Simple, But Effective, Hands-on Learning Projects – Rather than list a bunch of project ideas for each subject, this book helps you design hands-on learning activities to fit your family's specific needs based on your child's learning style.
The Ultimate Guide to Hands-on Learning Activities for Middle School – We are all about hands-on lessons, so we've compiled a huge list of activities you can use to teach your middle schooler.
Why & How to Add Hands-on Learning Activities to Middle School Lessons – If you're unsure how to start adding projects to your lessons, this is a great place to start.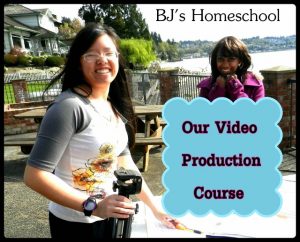 BETSY @ BJ's Homeschool
Video Making – and How to make it into a High School Elective – Making videos is a great hands-on activity for kids or teens, and it can inspire students to develop their writing skills, too, as they create scripts for their videos. Included are links to the needed software and more.
The Art of Simple Bookmaking – All it takes to make these simple books, is one sheet of construction paper, and some felt pens or crayons.  The directions include how to help your child create her own story.
Fun with Paper Folding – Origami  – This is a fun activity for both kids and teens, and helps to teach critical thinking skills, too.
Stamp Collecting for Kids – This is such a great way to introduce geography studies to your kids.  My daughter worked on her stamp collection book for many months, and through that she not only learned about other countries, she also gained organizational skills.
Science FUN in the Garden – Hands-On Projects –  This is full of hands-on projects,  including "The Great Veggies Experiment" and resources for tons more hands-on science fun in the garden.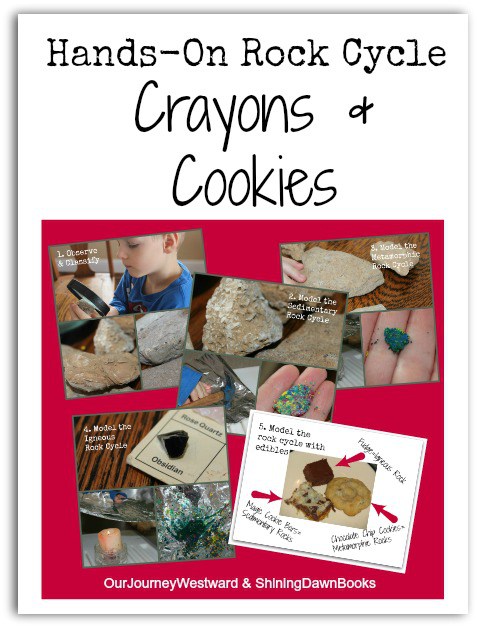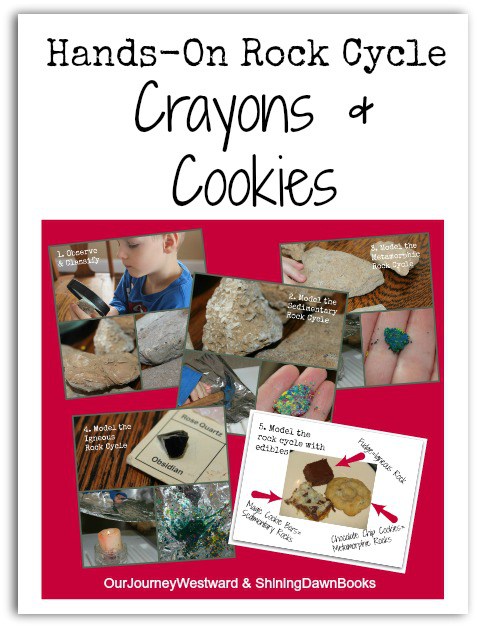 Cindy from Our Journey Westward
Nature Study IS Science – I like to call nature study our "outdoor science lab" because it's so full of hands-on opportunities, observation, and experimentation.
A Simple Machines Unit Study – Most unit studies lend themselves to hands-on learning.  Our study of simple machines was full of hands-on discovery because my children learned about the properties of various machines through exploration.  It was a fun unit!
Brain Training: FUN Ways to Build Stronger and Faster Brains – Nothing in our homeschool is more fun than our morning brain training time where we play games to build attention and focus skills!
100+ Living Math Activities – Math concepts make so much sense to children when they are hands-on.  While not all living math lessons are necessarily hands-on, many of the activities I've gathered for you in this post are!
Hands-On Rock Cycle: Crayons & Cookies – I had to include this activity because it's been a favorite in our house for every single one of my children.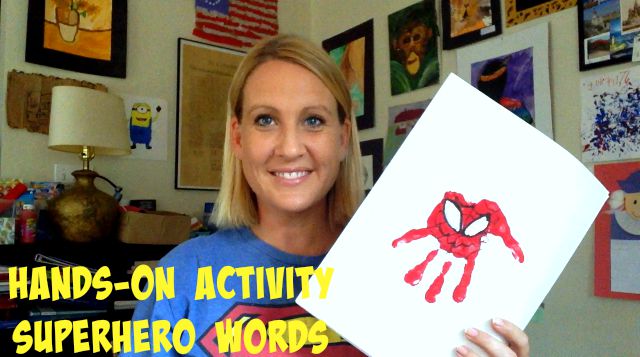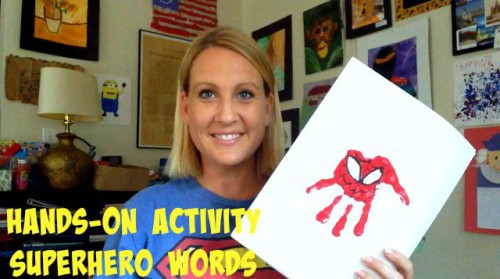 Stef from Stef M Layton

Superhero Words for Language Arts Lessons – Turn simple hand print art into superheroes. Then color masks or distinguishable features and discuss adjectives and adverbs for that superhero. Turn your list of interesting words into an exciting short story adventure.
Balloon Letter Games – Try these games incorporating balloons to help build letter recognition skills.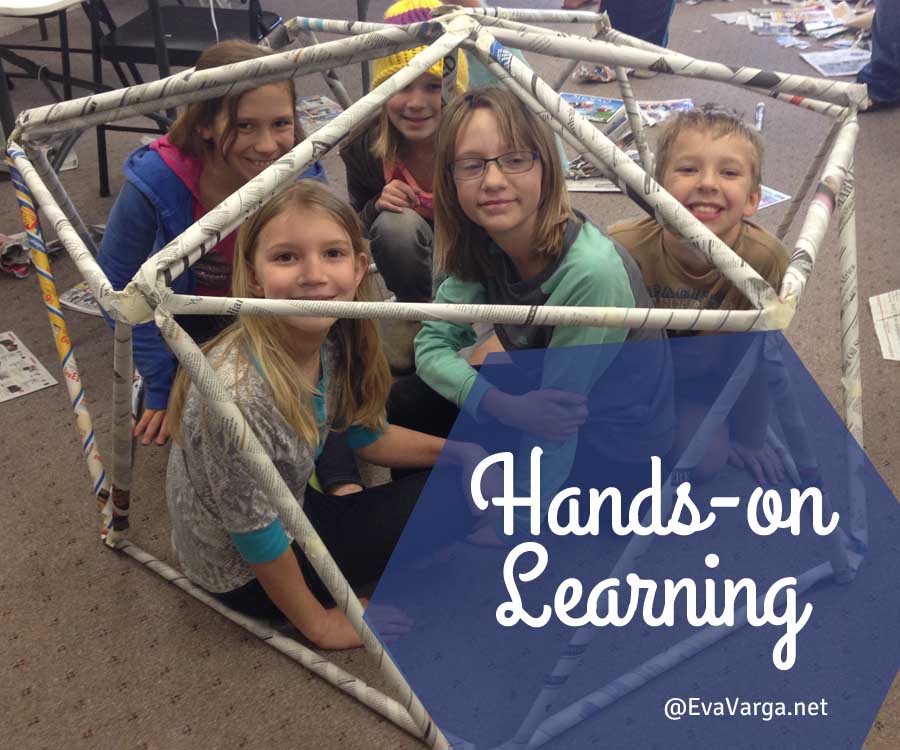 Eva from EvaVarga
STEM Club ~ Here you will find information on how to coordinate a STEM Club as well as a variety of hands-on, inquiry based science activities to use in your middle school science classroom.
Norwegian Games: Let the Fun Begin ~ Our Norwegian heritage is very important to us. In this post, I share several fun games that you can incorporate for a heritage celebration or a family picnic this summer.
Orienteering is a sport that originated in Sweden. It incorporates the use of a compass to navigate a course over varied terrain. It is the perfect hands-on learning activity for summer.
Science Milestones ~ Each month I share a short biography and suggestions for hands-on learning activities to explore the impact of architects, engineers, inventors, and scientists whose discoveries and advancements have made a significant difference in our lives.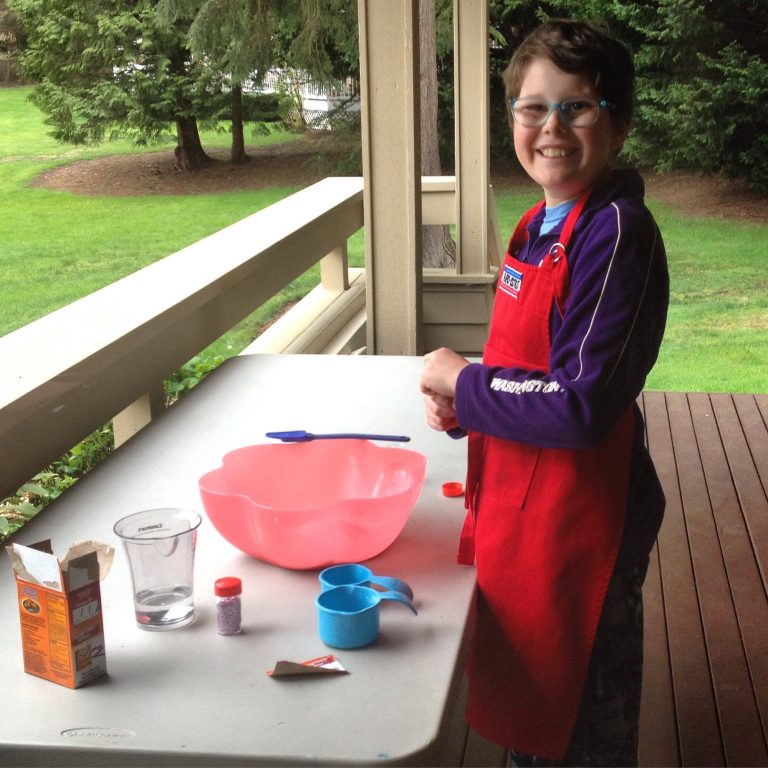 Meredith from Sweetness-n-Light
Science Experiments for Boys – A fun look at some mommy friendly and kid-loving science experiments to try.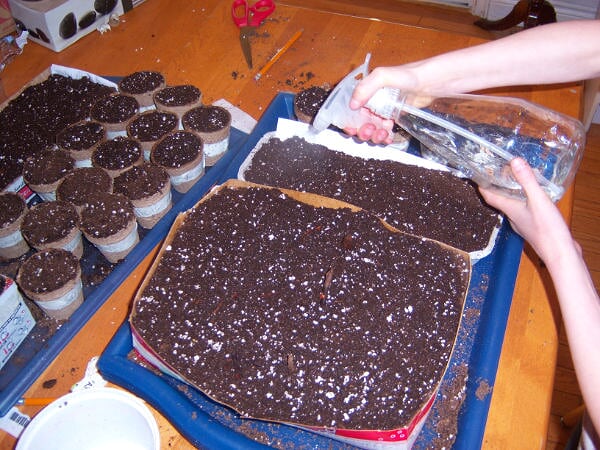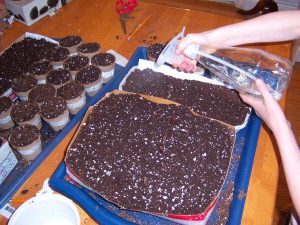 Annie Kate from Tea Time with Annie Kate
Yes, we have our paper models of trains, the sand pile study of erosion, science experiments, field trips, and even a few lap books, but most of our family's academics are not hands-on at all. In fact, I try to avoid educational activities that provide very little actual learning for the time and energy invested (this is not to say that all hands-on activities are like this, but many can be).  Such projects are called educational clutter in the excellent book Schoolproof, which outlines how to identify and when to avoid them.
Instead, we try to focus on real life activities.  Our children have spent hours helping beekeepers, caring for chickens, puppies, and rabbits, moderating online forums, reviewing books, building websites, blogging, milking cows, coloring, taking pictures, making chocolates, following the stock market, gardening, researching bunny hutches, cleaning their rooms (sigh!), babysitting, writing novels, making cards, working, practicing music, and volunteering for various worthy causes (therapeutic riding program, elected representatives, a small Christian school, and more).   Such real life activities have proved invaluable in many different ways, also in obtaining university scholarships.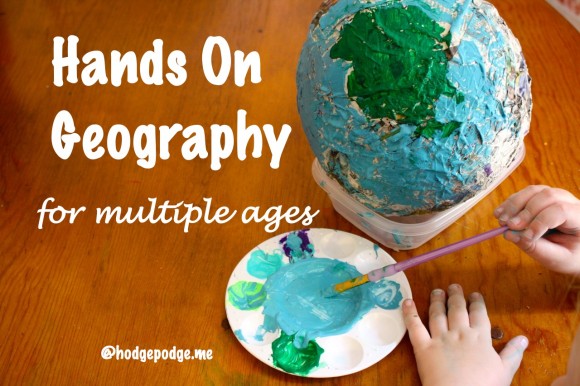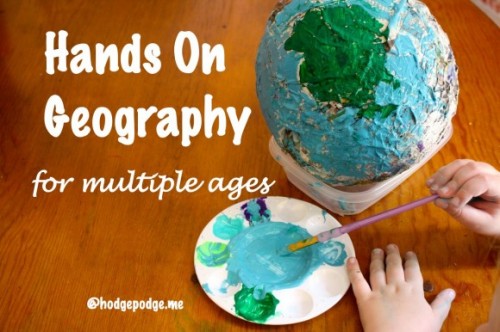 Tricia from Hodgepodge
Now and then I plan for a hands on day filled with salt dough maps, arts and activities. Especially when our children were all under the age of 10, it was simply easier to designate a Fun Friday for hands on learning. Hands On Geography for Multiple Ages
Like Annie Kate, we carve out plenty of time for extracurricular development of real life skills. Homeschool Electives and Extracurricular for Multiple Ages.
One of our learners is especially kinesthetic in nature. We have worked out our storage and organization to help her with that – so that she can easily create and learn – and I can maintain my mama sanity 🙂 She is now a rising ninth grader and we still continue to focus on several of these styles of learning: Fifth Grade Kinesthetic Learner: Curriculum and Organization


The Curriculum Choice Review Team Features
Have you enjoyed this special post from our review authors? Our Curriculum Choice review team features a topic monthly. You can see all that our authors have shared on electives, math, curriculum choices and more under Review Team Features.
Be sure to SUBSCRIBE so you won't miss any reviews from our team of veteran homeschoolers!
~ Hosted by Megan