Thrively is a free website designed to help you discover your child's strengths and personality.
You will find activities that cater to your child based on their assessment results.
Your child will take an assessment to determine where his strengths and passions are, and then receive personalized recommendations for activities.
You will receive occasional email updates with relevant activities and opportunities, including local and online activities.
—> Don't miss the giveaway at the end!  <—
About the Strength Assessment
The assessment is a series of questions that were created by two of California's board-certified pediatric neuropsychologists.
The questions are kid-friendly and they explore 23 different strength areas.
It takes 15-30 minutes to complete, depending on your child. My nine-year-old took approximately 25 minutes to take the assessment and my eleven-year-old took about 15 minutes.
The results offer a customized and positive review of your child's strengths and passions.
What my kids like about Thrively
My boys thought the assessment was fun. The questions were relevant and interesting.
They were intrigued by the results and learned new things about themselves.
They enjoyed choosing the career and interest categories.
They enjoy looking at the different activities and possibilities for them to try.
They get to explore possible career choices and learn about those careers through videos and activities.
What I like about Thrively
Thrively suggests new and exciting opportunities that I would not have considered or known about. Some are online, some are local, and some are "worth traveling for".
Thrively pinpoints and suggests activities that align with your child's passions and strengths. Including camps, online classes, apps, and more.
Free parent account allows me to create multiple student accounts.
Completing the Thrively process has allowed my children to take a closer look at their uniqueness.
Now for the giveaway!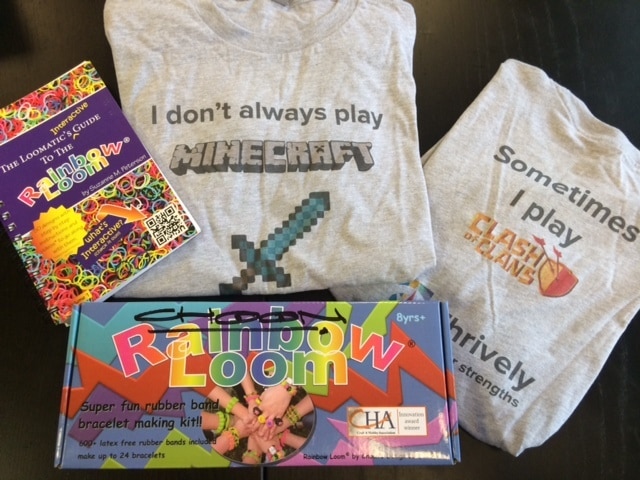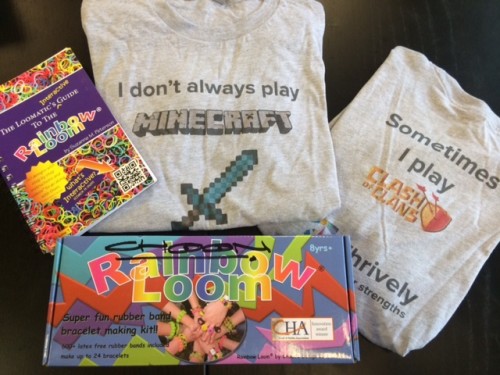 Thrively is giving away the following prize package to one (1) Curriculum Choice reader! The package includes:
a Rainbow Loom
"The Loomatics Guide to the Rainbow Loom", a glossy instruction book
plus a Minecraft T-shirt
Simply follow the instructions in the rafflecopter widget below…
a Rafflecopter giveaway

My review focused on the strength assessment; however, Thrively has many other features for families…from help finding the right summer camp to after school programs…there is something for everybody!
 ~ written by Heidi, Heidi's Miscellany