A very big part of continuing education for the homeschool parent is homeschool conventions and conferences. Now is the season! I am sharing three favorites today – all of which are coming up very quickly!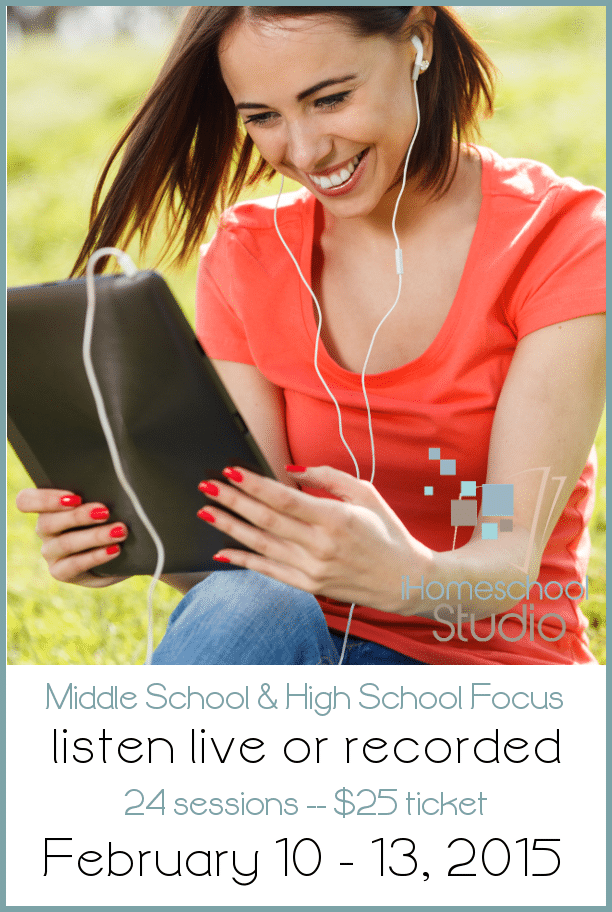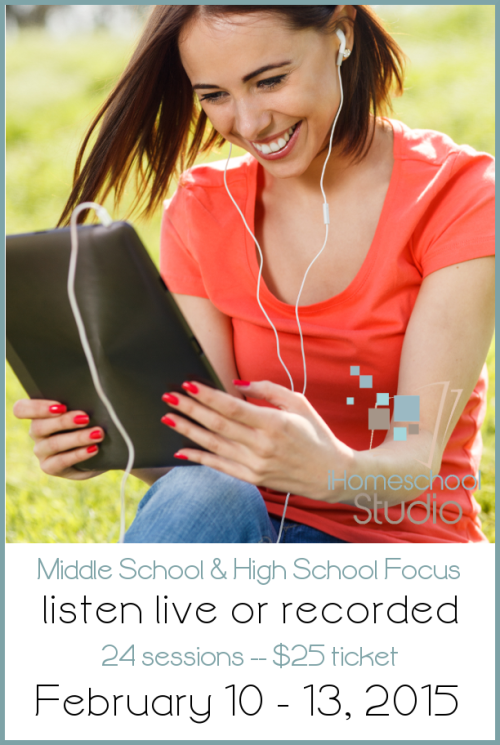 Affiliate links – for homeschool events I personally adore – are included in this post. So if you click through and purchase a ticket to one of these great events, a small portion of the sales will go towards keeping The Curriculum Choice running (thanks in advance for blessing – with no additional cost to you!) Please see our full disclosure policy.
iHomeschool Studio
The iHomeschool Studio conference is completely online! How easy can that be for your busy schedule? Listen from the comfort of your own home live – or on your own time with recorded sessions (MP3s). This year's conference also has a middle and high school focus – something many homeschoolers especially want to learn about! (And I am passionate about!)
Real Refreshment Retreat
Ready to be encouraged in your journey? Right during the winter blahs? I urge you, fellow sisters in the homeschool trenches, to make retreat time a priority. Yes it is for you. I have personally been to Real Refreshment Retreat – twice – and highly recommend it!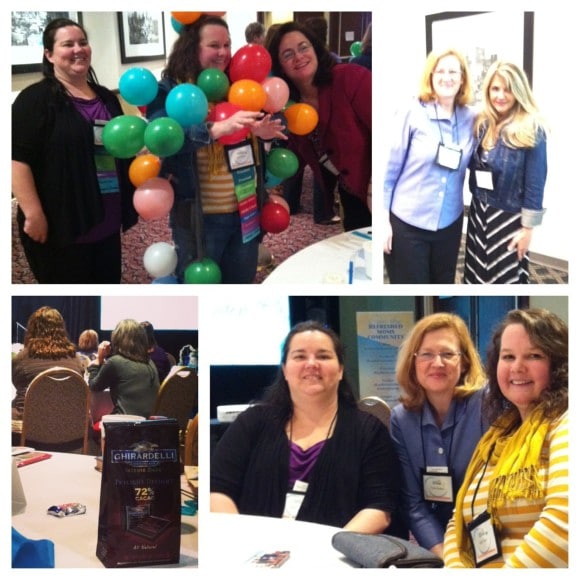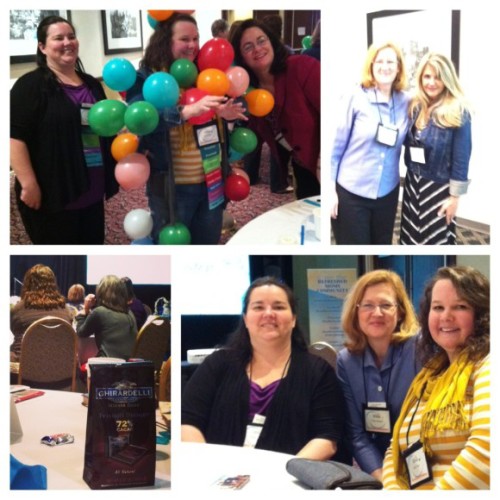 Real Refreshment Retreat will feed your spirit and soul and refresh you on your homeschool journey. Read more about my experience at last year's retreat. (That's me with Apologia author Jennie Fulbright at top right. And with one of our review authors, Heidi and our friend Kerri, at bottom right.) So many wonderful speakers and a blessed time with fellow homeschool mamas.

Teach Them Diligently
With four different locations – Tennessee, Atlanta, Ohio and Texas – this conference is for the whole family! Oh the speakers and topics! Plus, there will be Real Refreshment events at most (check your venue for schedule). I am thrilled that Teach Them Diligently Convention has partnered with my state homeschool convention in Atlanta this year. My entire family will be attending in April. I hope to see you!
How about you? Is continuing education and refreshment for your homeschool journey a priority for you?
Will I see you in Atlanta in April?