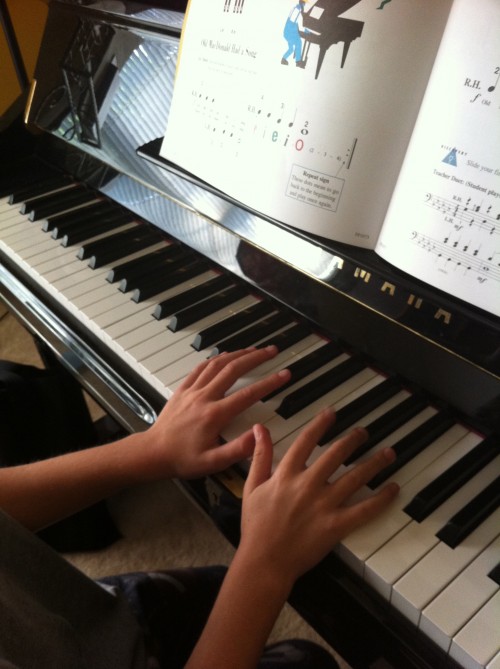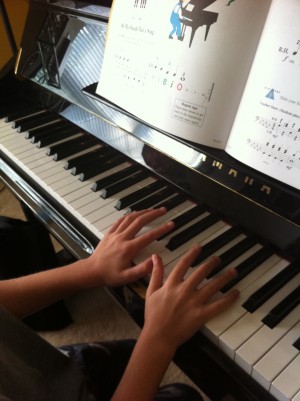 I am a private piano teacher. This has been such a great way to make an extra income (and a pretty good income, at that!) while I am homeschooling my two children. There are, however, ways that I could improve upon what I do, and – in the process – do all of this for the glory of God.
Enter my new favorite ebook:
The Matthew 6:33 Piano Teacher: How to Teach Piano For The Glory of God has been a wonderful book for me to read. Aimed specifically at private piano instructors, this book gives wisdom, encouragement, and practical strategies for your piano studio. According to the author, KM Logan,
"In this book you will find instruction in how to teach piano and how to
make a lucrative income by doing so. From business practices to
dealing with some of the most common problems music teachers face, I
have approached these issues with the attitude that teaching piano can
affect God's Kingdom."
The book is divided into four succinct sections:
Preliminary Questions

Business Aspects of Teaching

The Piano Studio

Appendixes
Not only does the author address the benefits of piano instruction for children, she also gives MANY practical ways to run your own studio. How much should you charge? What should your studio policies be? What age is best to start piano lessons (oh, and the author recommends age 7 or 8!)?
Many people assume teaching piano is as simple as knowing to play the piano and scheduling some students to come learn from you each week. It is NOT this easy. There are financial considerations, tax questions, ethical issues, and a host of other concerns.  I SO appreciated the section devoted to "Should You Teach Your Own Children?" – the author provided me with some very helpful information as I teach my youngest myself.  
  The Matthew 6:33 Piano Teacher addresses every question you could possibly have and then frames it all in a Biblical context:
"There is such a spiritual element to music. It speaks truth to us in a
unique way. Music can express things that words simply cannot. God is
able to touch a special place in our hearts with music. As a piano
teacher, you have the opportunity to equip someone with the ability to be
utilized by God by making music.
Making music is a powerful thing, and it truly can impact God's
Kingdom. If you're ready to be used by God and you're willing to
commit your ways to Him, then by all means teach piano, and do it with
all your heart."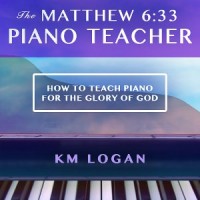 You can purchase this book for $9.99 directly from the 6:33 music site, or you can also find it at Amazon and Barnes & Noble. 
Mary is a private piano instructor (teaching for the Glory of God!) and homeschooling mom of two. You can visit her at Homegrown Learners, where she offers tips for teaching music in your homeschool, as well as lots of other tidbits from her family's homeschooling adventures!