One of hardest subjects for me to teach is writing, especially creative writing. As a long time homeschooling mom, I appreciate that I don't know everything about everything. (Which is why I enlist the help of good resources such as Take Five! for Language Arts.)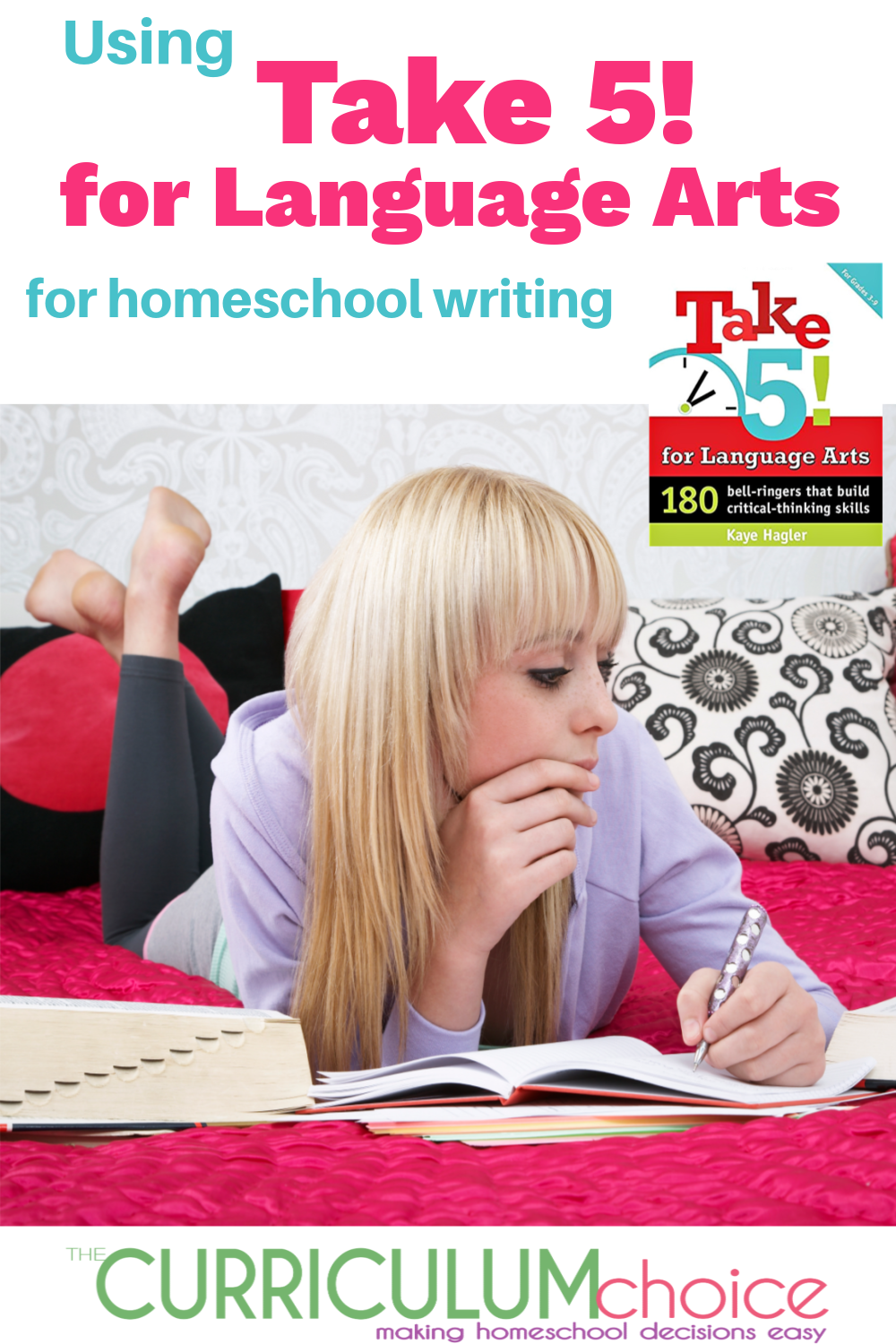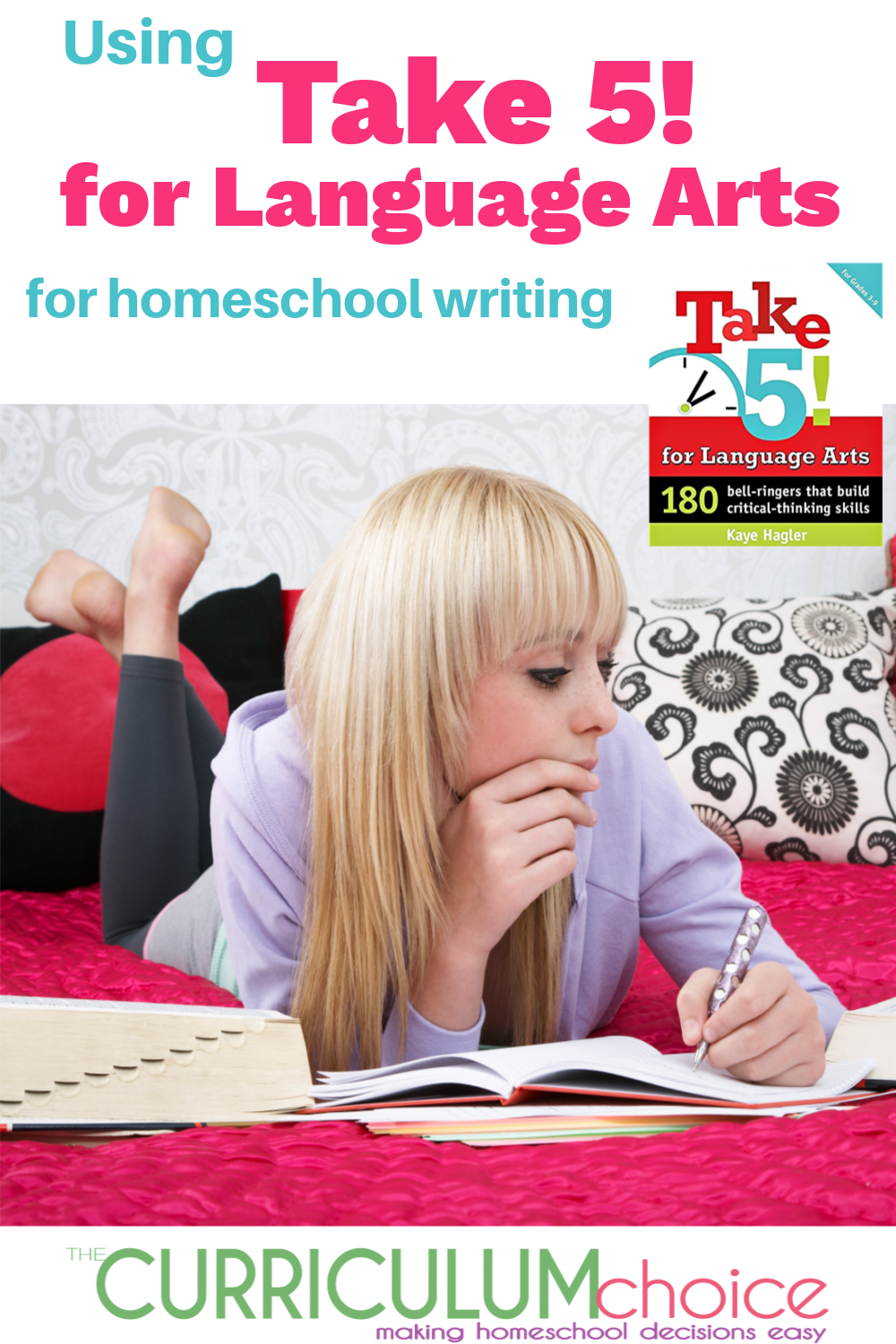 Affiliate links are used on this website. Please see our disclosure policy for more details.
Two of my children are gifted writers and it has always been a challenge to offer them interesting writing programs, stimulating them to tap into their creative juices. Finding a resource that meets my high expectations is like finding a treasure!
Take Five! for Language Arts
I received Take Five! for Language Arts as an electronic download to review. (As of the update of this post you may only be able to buy the paper version.) I knew immediately upon opening the file that I was going to be able to use this with my high school age son AND he was going to enjoy the simple but imaginative assignments.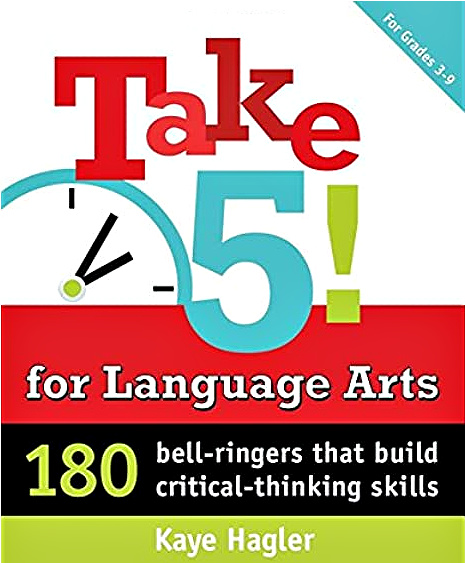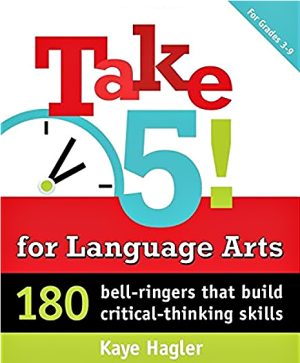 The assignments are actually written for practice in critical thinking and just happen to include creative thinking and writing as well. These are not your usual hum-drum writing assignments. Some of the prompts have you make a list or chart, sometimes you actually do a quick sketch before writing, or some of the prompts build on each other from day to day.
Each activity is intended to be done in five minutes so they are easily worked into an otherwise busy high school schedule.
The price is a little high at $23.95 (As of the update of this post the cost is now less than $20) but since the target age group for this book is grades 6 – 12. I could have used this as a resource making it a part of a larger language arts program in middle and high school making it a good investment.
This book would complement many styles of homeschooling including classical, Charlotte Mason, eclectic, or even unschooling.
There is just enough variety to make it interesting, leaving the writer wondering what tomorrow's assignment will be. Yes, anticipation for the next assignment!
Things to note about Take Five! for Language Arts:
Sometimes you need more than pencil and paper to complete an activity but never anything you wouldn't already have in a well-stocked homeschool.
I found that Take Five! for Language Arts was really something I needed to be involved in, reading the narrative, prompt, and extensions together with my son. This way we could adapt the assignment if needed or go a little farther if we found it was a "bell ringer" of a topic.
I do not assign a score or grade with these assignments. The task is always to complete the prompt, share it, and receive feedback. I think this gives my son a little more freedom to write or create in a way that fits him.
There is an index at the back of the book categorizing the prompts by language arts skills involved and I found that to be very helpful. For example, if I was looking for a prompt that used persuasive writing, I could scroll to that section and read down the list of prompts working on that genre of writing.
You can take a look inside Take Five! for Language Arts Including the Table of Contents and Sample Pages over at Amazon.
My teenage creative writer and I give this program a big thumbs up!
Got Younger Children?
There is also a Take 5! for Language Arts for kids in grades K-2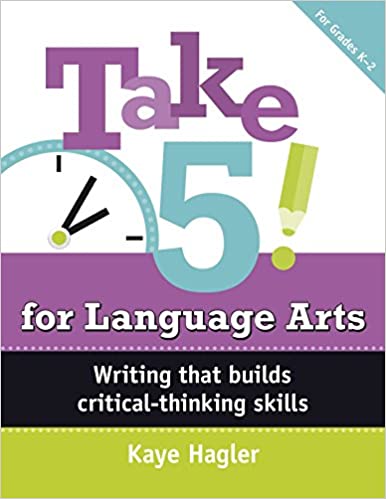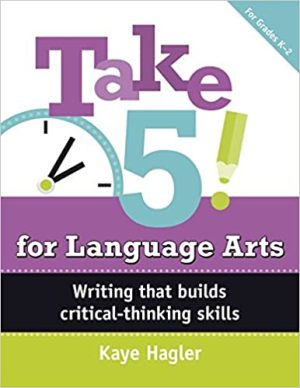 More Homeschool Writing Options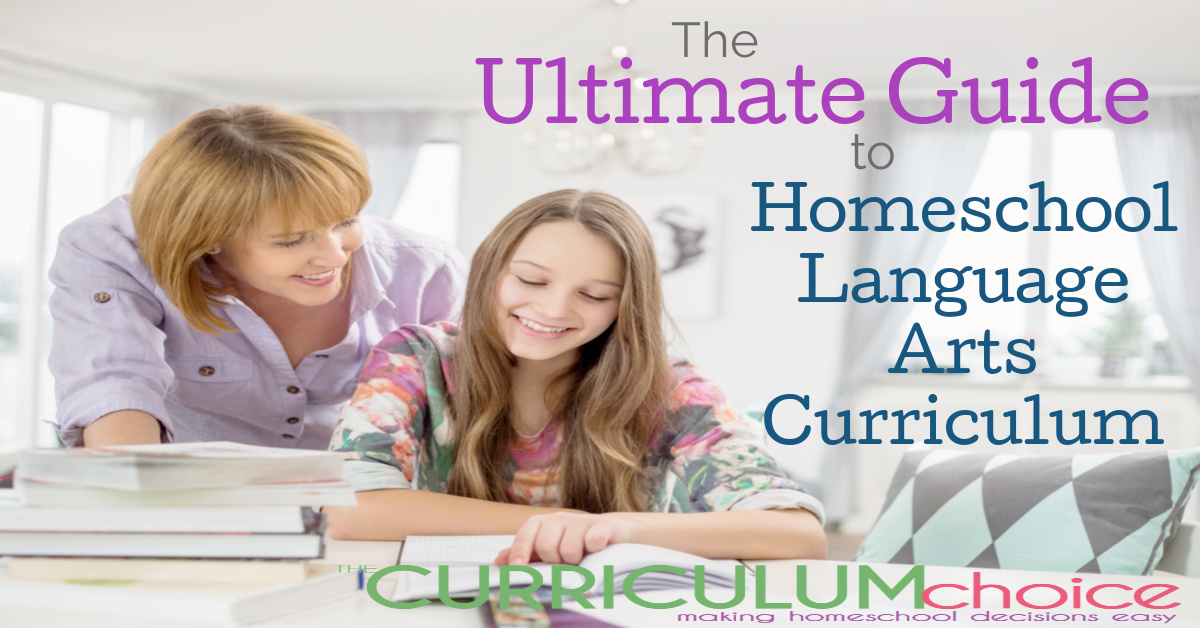 Originally published February 2012, written by Barb-Harmony Art Mom