It's been a year since the Tokyo 2020 Olympics were postponed because of the pandemic. But the Tokyo Olympic Organizing Committee is all set to begin the summer games as scheduled on July 23-August 8!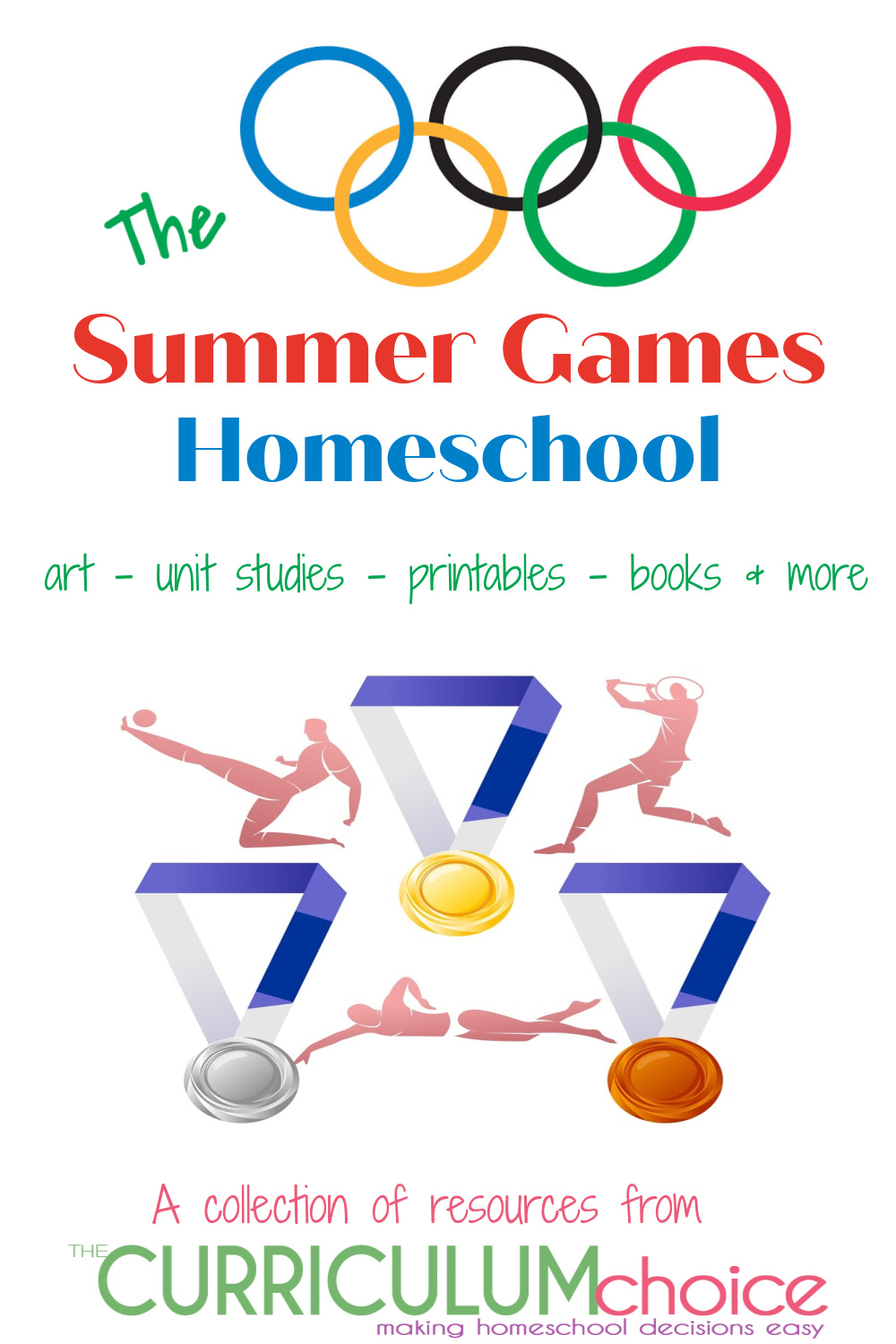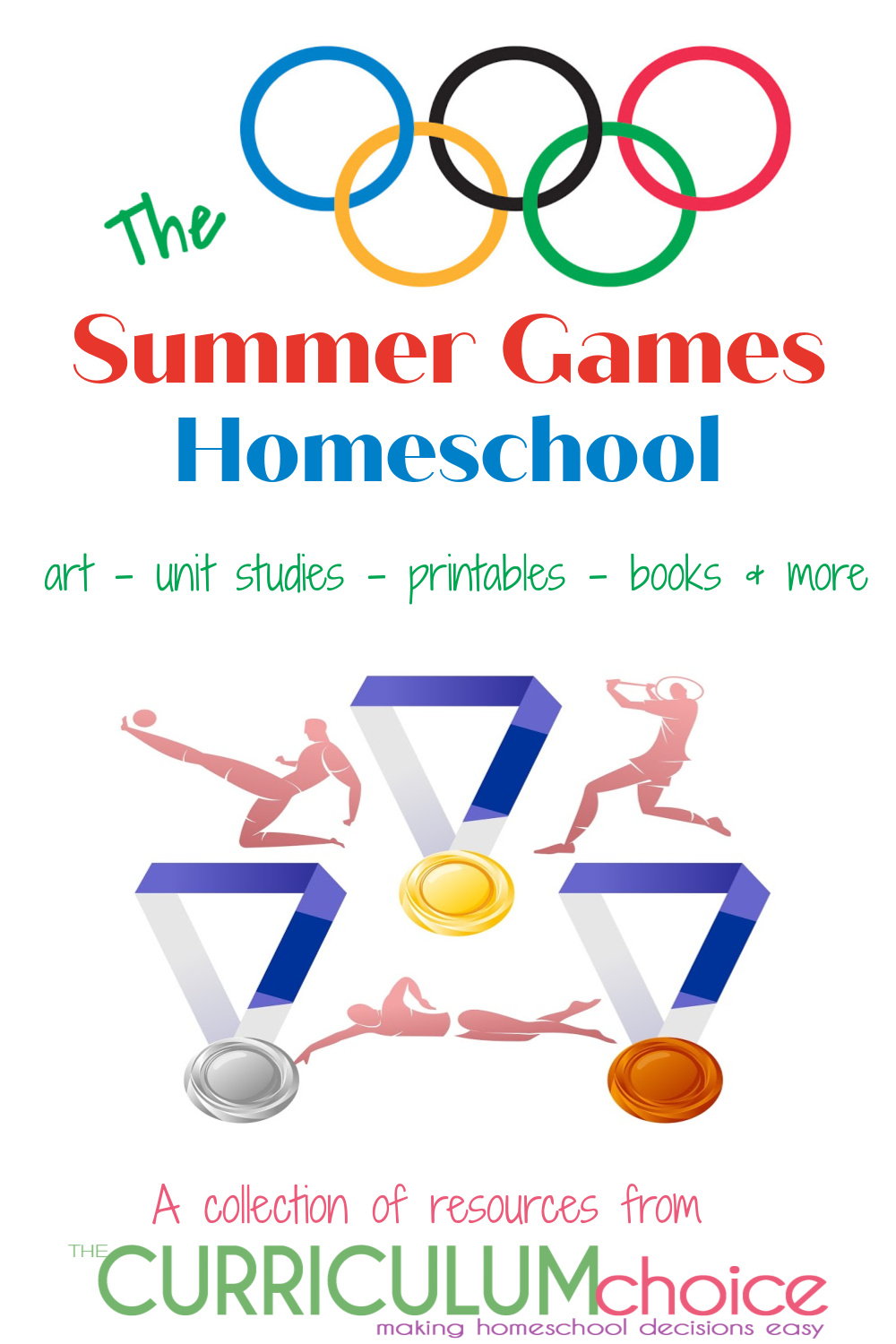 The Summer Games consist of 33 different sports including things like:
Basketball
Archery
Gymnastics
Swimming
Volleyball
Cycling
Rugby
Tennis
Surfing
Rowing
Equestrian
The Summer Games Homeschool
Here you will find a collection of resources from The Curriculum Choice and its authors for learning about the summer Olympic games.
While many are on break from homeschooling during the summer months, we have found it both fun and educational to engage in some learning activities when it comes to the Olympics. Everything from watching specific events, to learning about the location they are being held at can be a learning experience.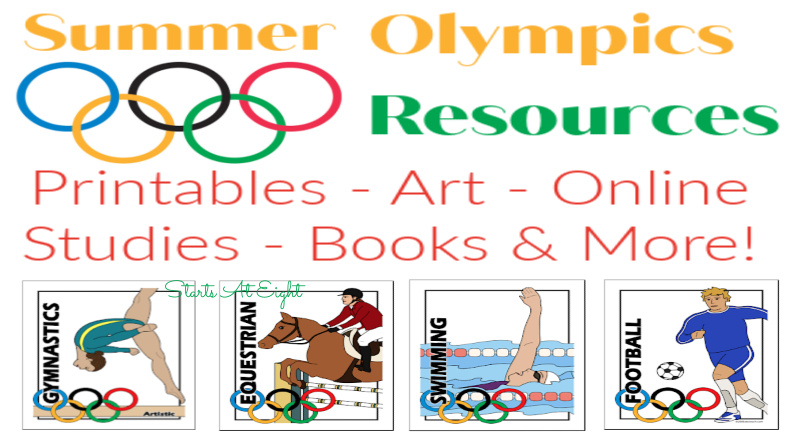 I have found many great Summer Olympics Activities and Resources that could be used not only for this year, but for any year of the summer Olympics. Things like:
art projects
online unit studies
printables including lapbooks for multiple ages
tons of great books
Tricia of You ARE an ARTiST and Hodgepodge
The Games are a great opportunity to celebrate culture, history, sports, and healthy competition with your kids. Every family has their favorite sport to watch during these events, whether summer or winter. Gather the kids and celebrate the Summer Games with Chalk Pastel Art to illustrate important aspects and moments of the Games! Celebrate the Games with Chalk Pastel Art Ideas. Julie shares such fun ideas for a pass the torch relay, opening ceremonies, sporting events, medals ceremony and more!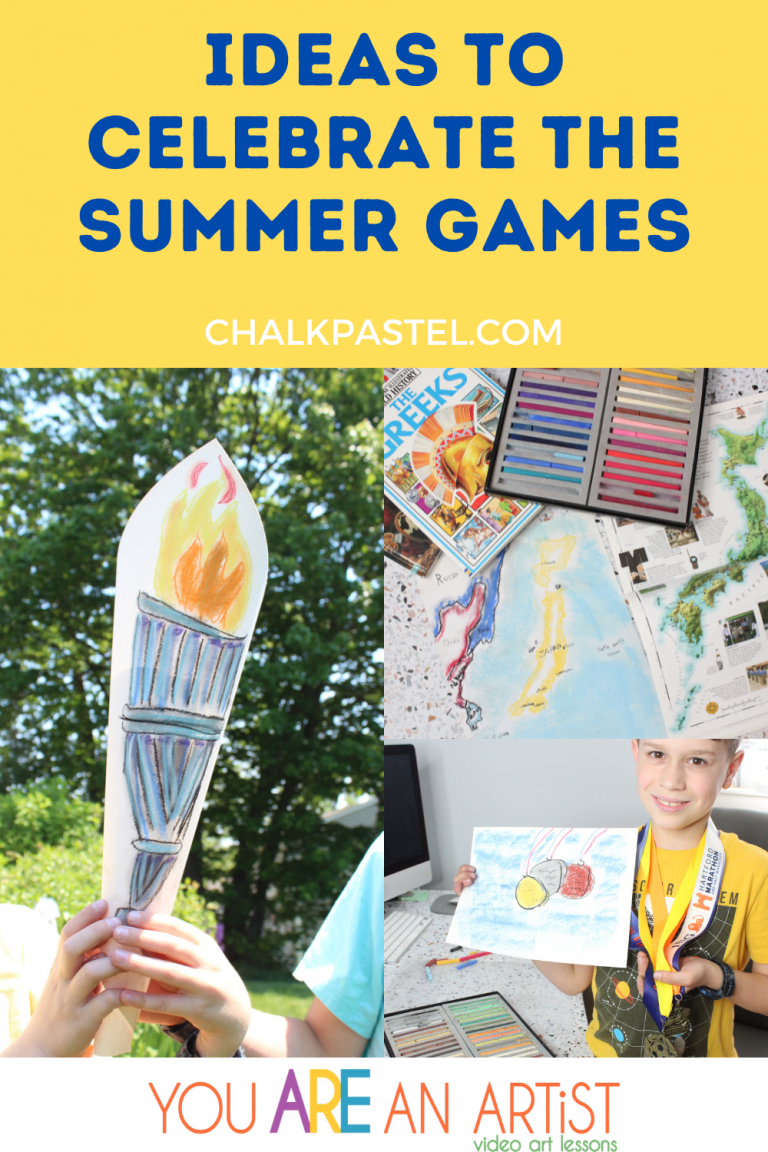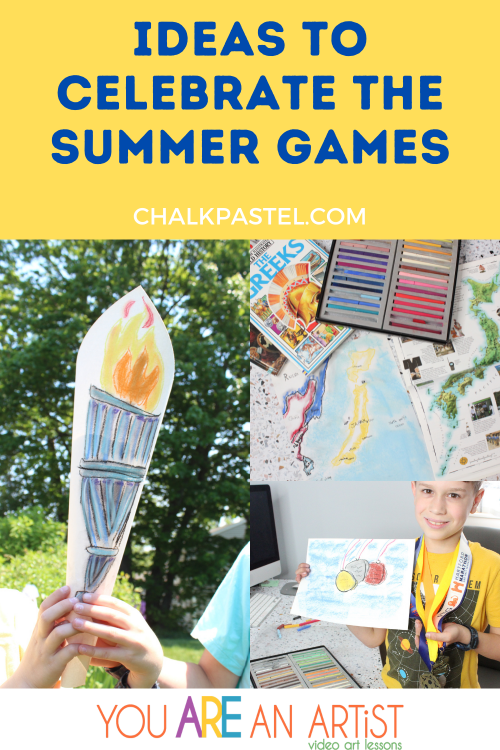 Drawing with Nana embodies the same ideals as the Games themselves: excellence, friendship, and respect. With Nana as your art teacher, your children will be encouraged in all three of these areas to create with excellence, enjoy the friendship of a delightful art teacher, and to respect their work, because they ARE artists!"

-Julie Kieras
Nana now has a super fun I Drew It Then I Knew It Guide for The Games with fast facts and an overview/history lesson to match each of her art lessons! You ARE an ARTiST Complete Clubhouse members enjoy this continuing series of companion workbooks. Find out more here.
One year, we kicked off with an Olympic Start to Our Homeschool. It was so much fun to start this way and learn all about The Games with Amanda Bennett's Summer Games Unit Study! Our favorite unit study to enjoy for each time The Games are held! Don't miss this one. "This downloadable four week study is part of the Unit Study Adventure series, and covers history, science, geography, and much more. The daily lessons are written at the Lower Level (grades K-6) and Upper Level (grades 7-12)."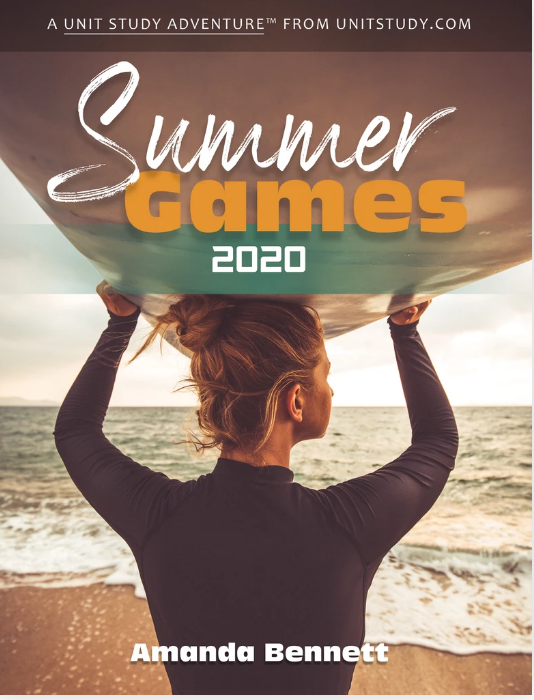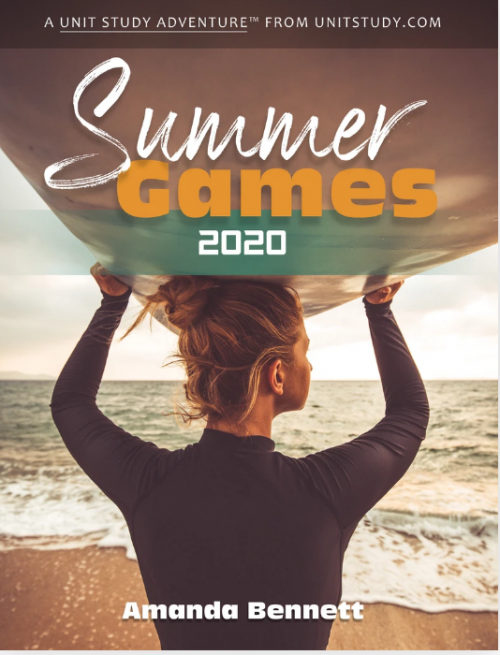 Find a few more fun resources at our sister site, Hodgepodge: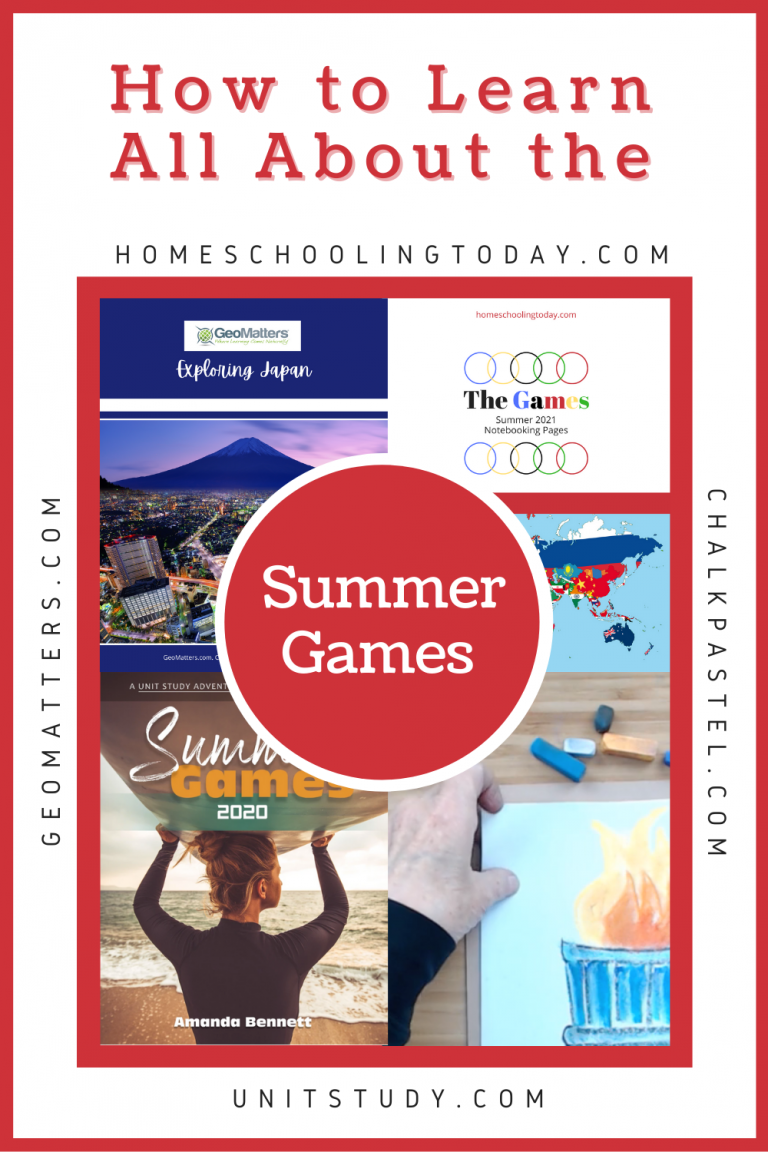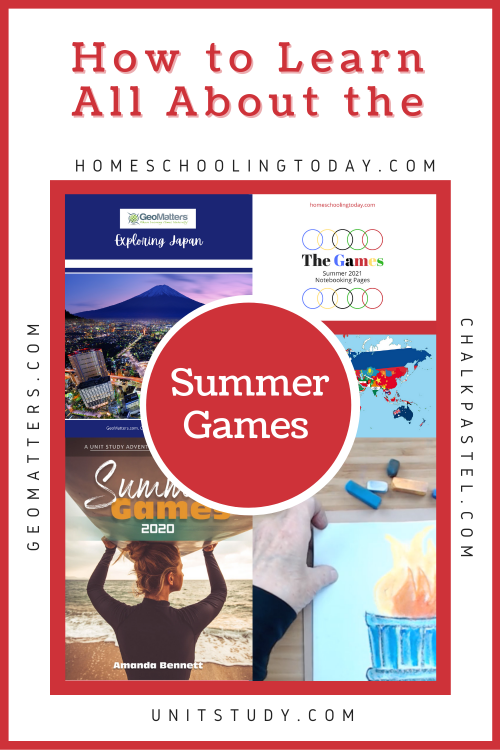 How to Learn All About the 2021 Summer Games – Homeschooling Today Magazine has a wonderful resource for you! "The Olympics are a great opportunity to teach kids about a variety of subjects. We're sharing the best resources and ideas to make the summer games a fun, memorable, and educational event for your entire family! So jump in with our step-by-step guide. It will help your kids get the most out of watching the Summer Games!"
Olympic Games Resources from here at The Curriculum Choice
Go for the Gold with Olympic Games – A review of the Olympic Games: A Study of the Olympic Games from Ancient Times to the Present. This study provides 40 lessons on Olympic history, sports education, and notable athletes.
Summer Olympic Games Coloring Books – A collection of Dover coloring books with sports and summer games themes. Everything from How to Draw Sports, Extreme Sports, Soccer, Martial Arts and Hockey to sports puzzles and mazes!