This being our first full year of homeschooling, I was hoping to find a co-op we could be a part of. I was thrilled to find one that was new and starting about the same time we were starting our homeschooling year in September. One of the subjects we're studying is history for which we are using The Story of the World History for the Classical Child Volume 1: Ancient Times, Revised Edition.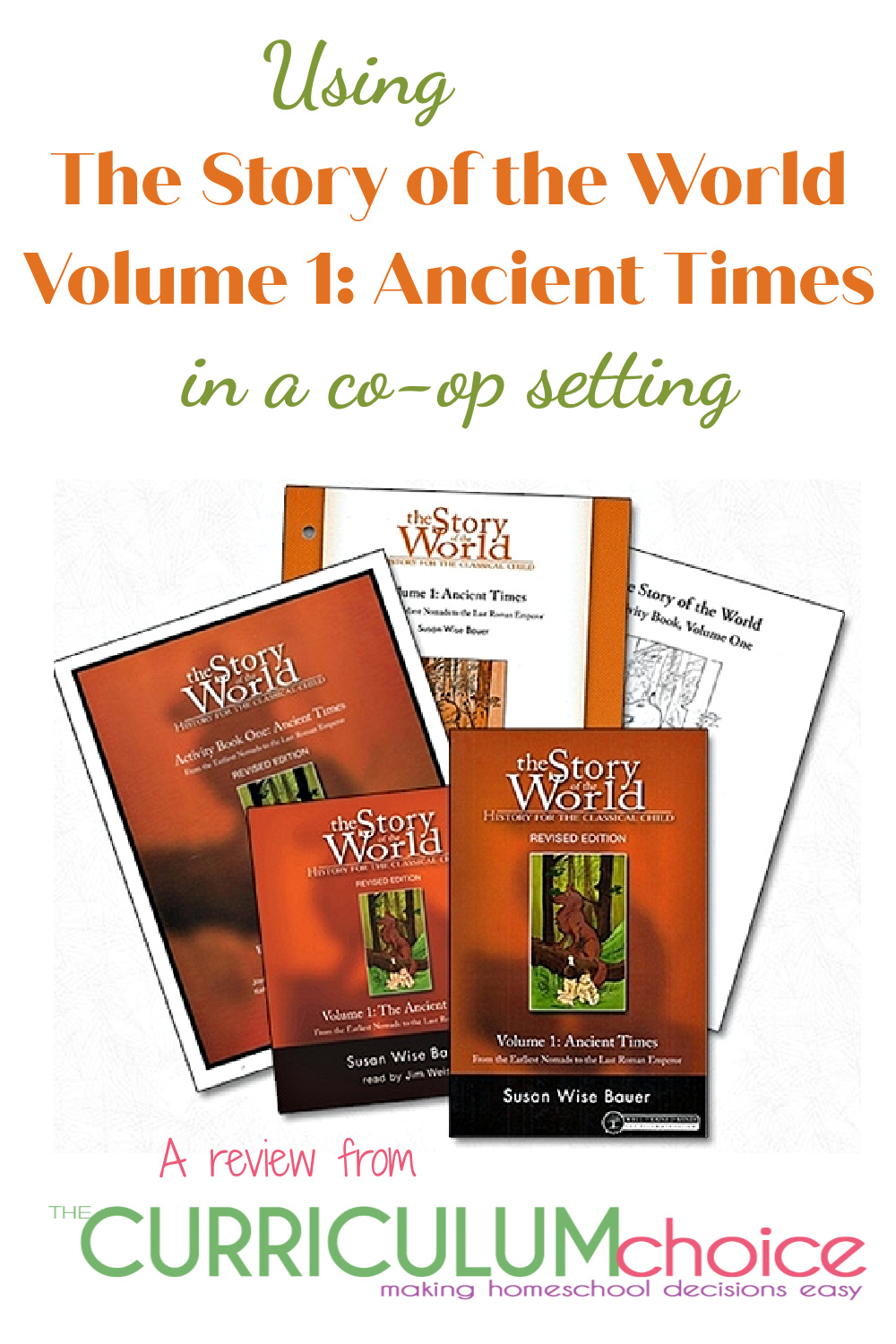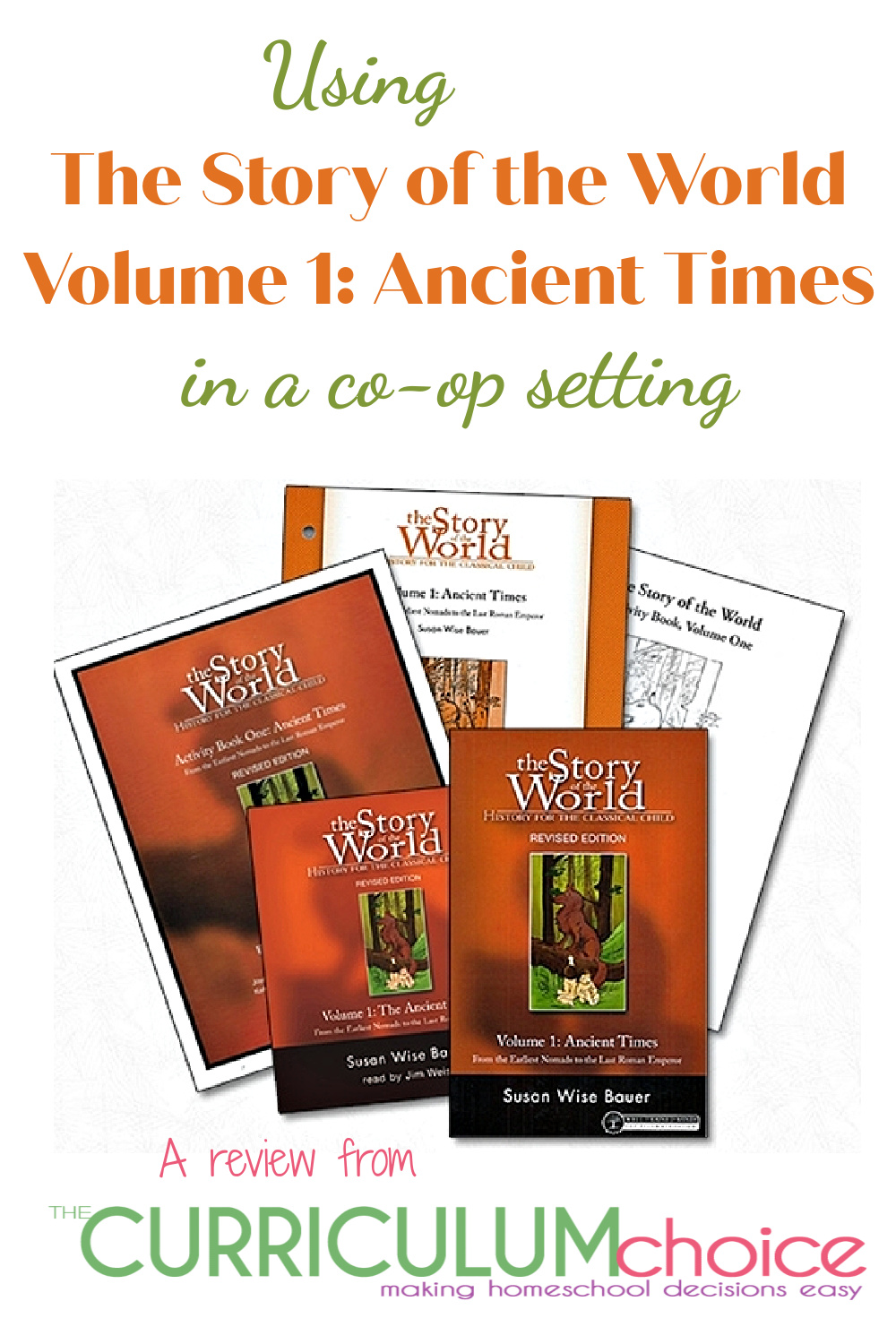 I had been trying to decide on a history curriculum that we would be using at home and was delighted to find out this was the one the co-op would be using! It probably helps that I "teach" the activity lesson at co-op each week.
I purchased a copy of the book. The leader of our co-op already had the Activity Guide and she provided me with it in order to plan the activity lesson each week.
About The Story of the World Volume 1: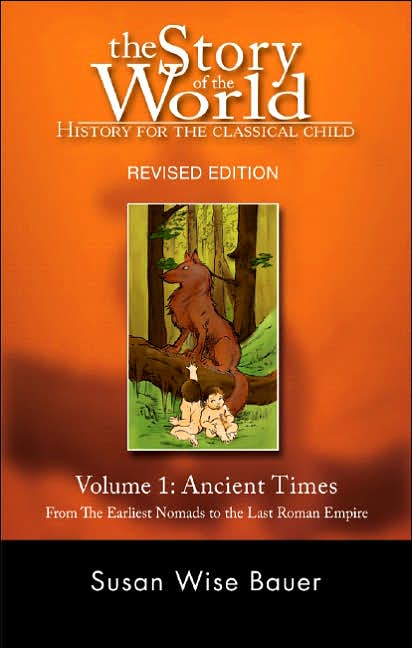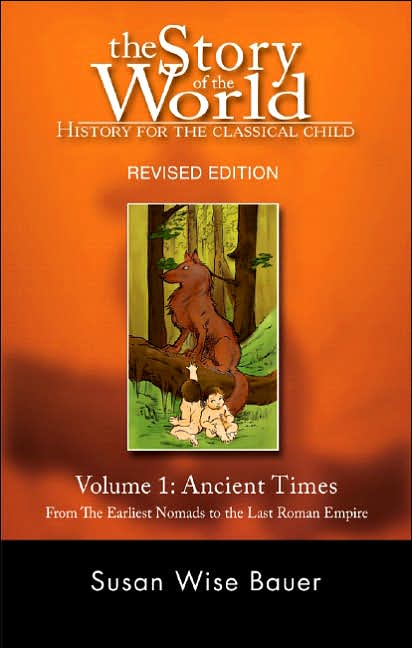 Written for Grades 1 through 6.
Each book is purchased separately. The series covers four major periods of history: Ancient Times, Middle Ages, Early Modern Times, The Modern Age.
Volume 1 Ancient Times covers from the Earliest Nomads to the Last Roman Emperor.
Vol 1 is recommended for use in grades 1 and/or 5
You can use the books alone or combine them with the curriculum guides and tests for a complete elementary and/or middle school history/literature/geography program.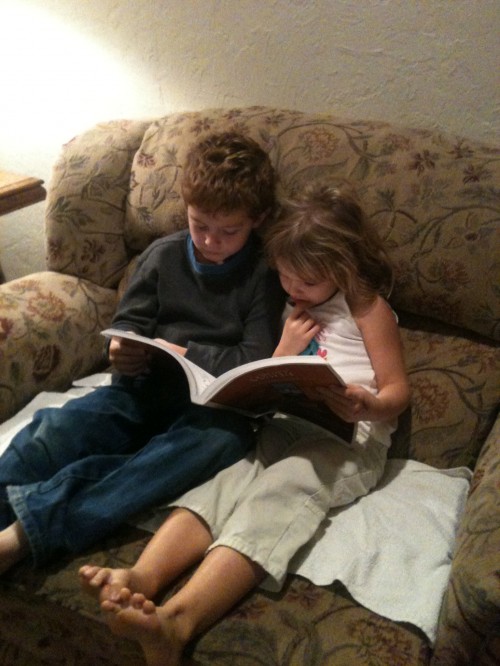 How We Use It:
Each week, I read two chapters to my children, ages 7 and 5, then we discuss what I just read. My son, the oldest, seems to have a love of history and is always asking questions, even about time periods we haven't even discussed yet. This tells me that I'll be using Story of the World for our History Curriculum even if things change in the co-op.
Sometimes we will do an activity at home, most weeks we just do it at co-op with the others.
Story of the World is written as a story of history rather than a listing of dry facts such as names and dates. This resource makes me feel that if I had learned history this way, I might have done better. For children who aren't reading yet, this curriculum works excellently as a read-aloud. You could also purchase the audio cds so they can listen on their own! If necessary, an older elementary student could read Story of the World independently.
Why Use The Story of the World?
The Story of the World is a very easy way to introduce history to your children, especially for new homeschoolers.
It's inexpensive and easy to plan, and the texts provide an excellent foundation for the study of history.
I recommend purchasing the Activity Guide also, it's chock full of coloring pages, map work, activities, review questions, narration exercises, recommended additional history reading and corresponding literature suggestions.
WHERE TO PURCHASE SOTW MATERIALS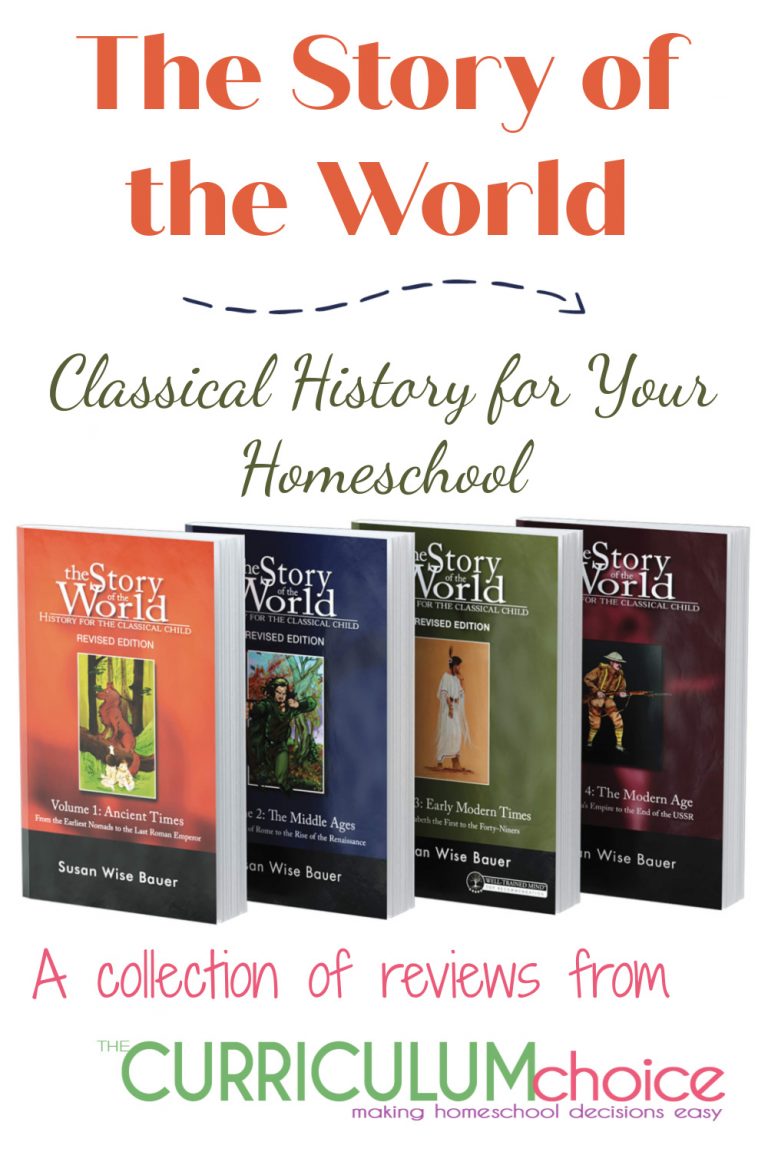 ~ Originally published December 2012 by Alicia