In our home, anything that makes offering music appreciation easier is a big plus. Our family has used many of the The Story of…An Introduction to The Classics CDs as part of our weekly music selections. This series makes learning about great composers super easy and enjoyable.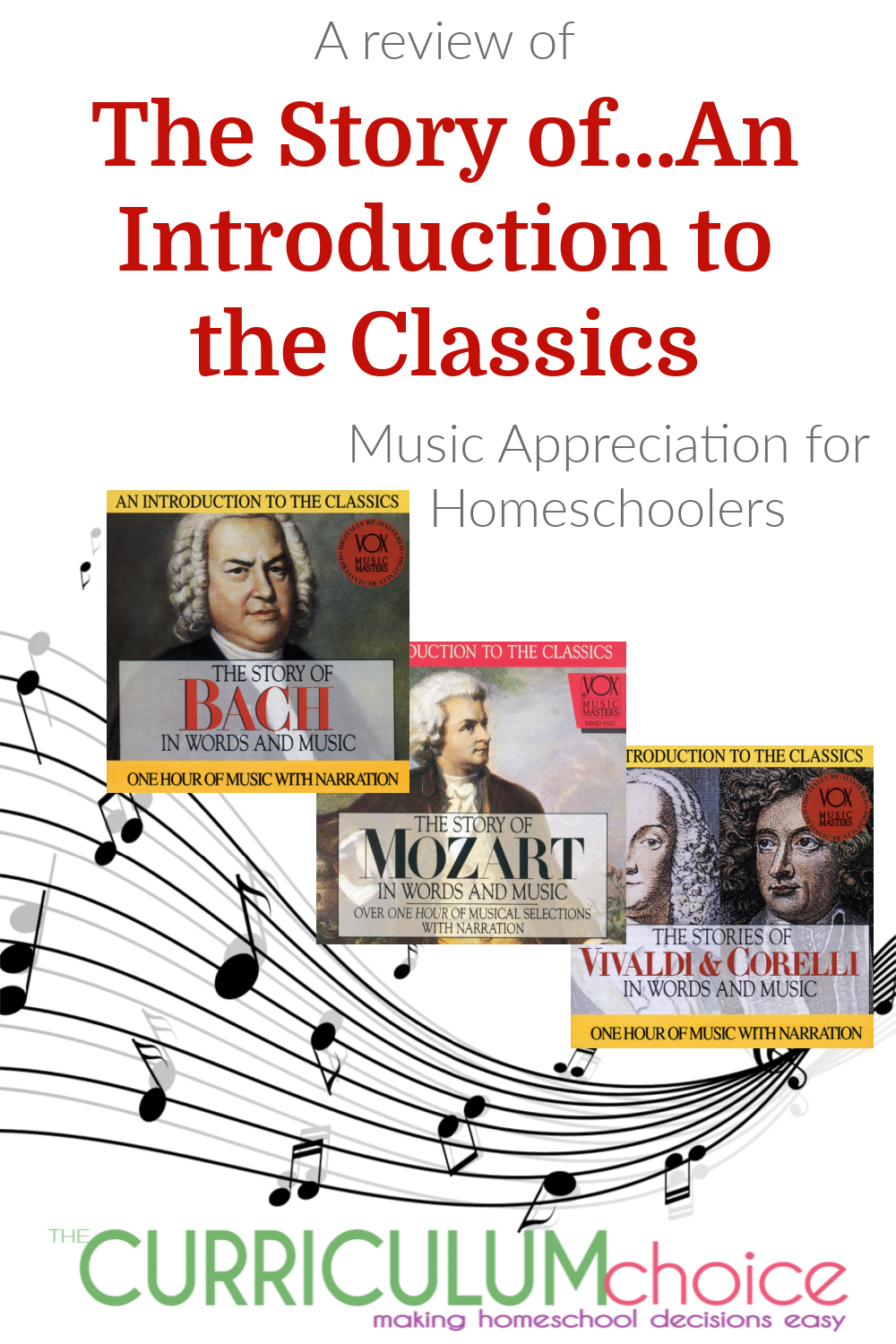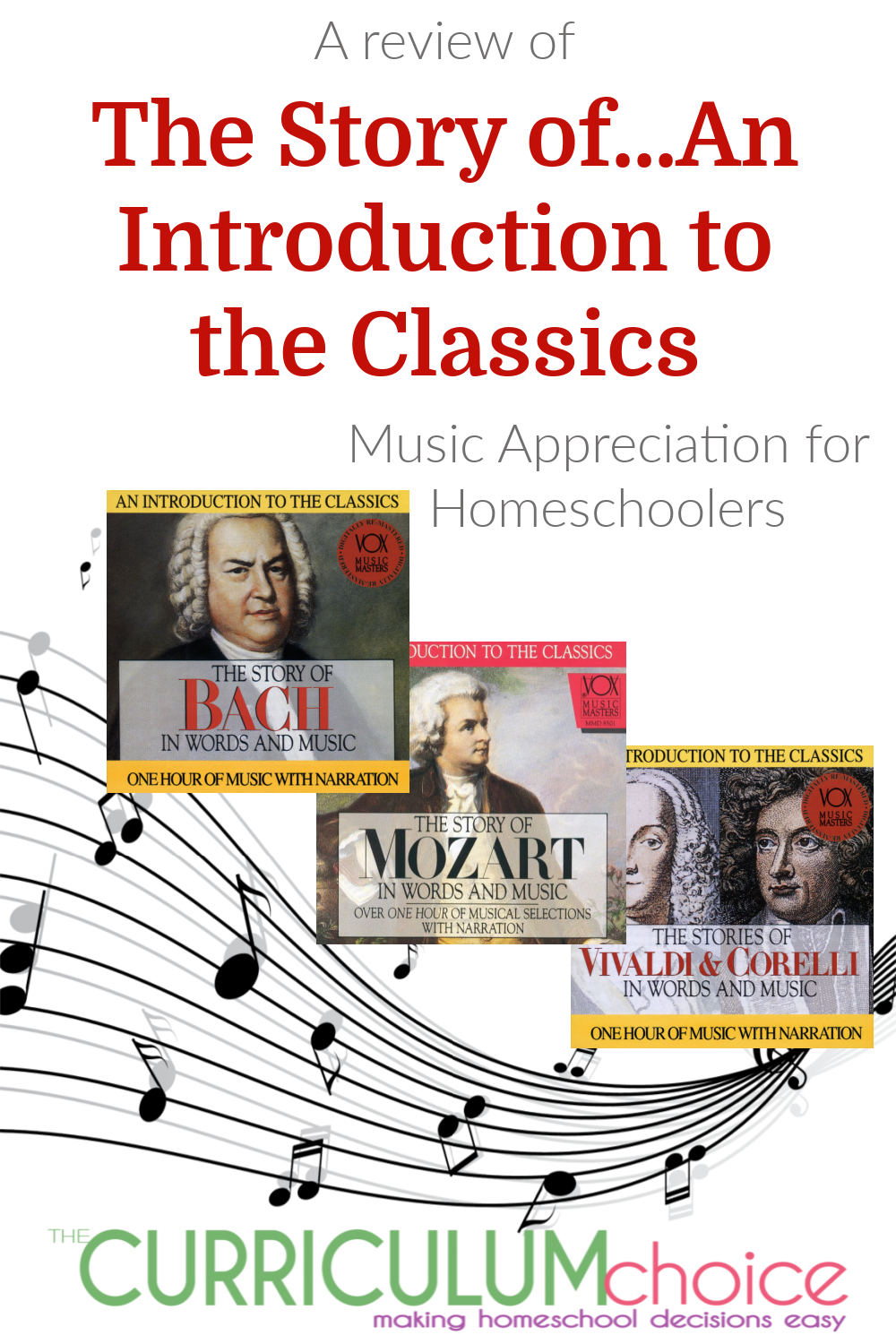 Affiliate links are used on this website. Please see our disclosure policy for more details.
The Story of…An Introduction to The Classics – Music Appreciation for Homeschoolers
There is nothing more enjoyable than turning on one of these CDs as a family on a Friday afternoon. In just a few minutes, you will not only hear a short biography about the composer but then be able to listen to several of their most famous pieces of music.
What is Included with Each "The Story of…" CD?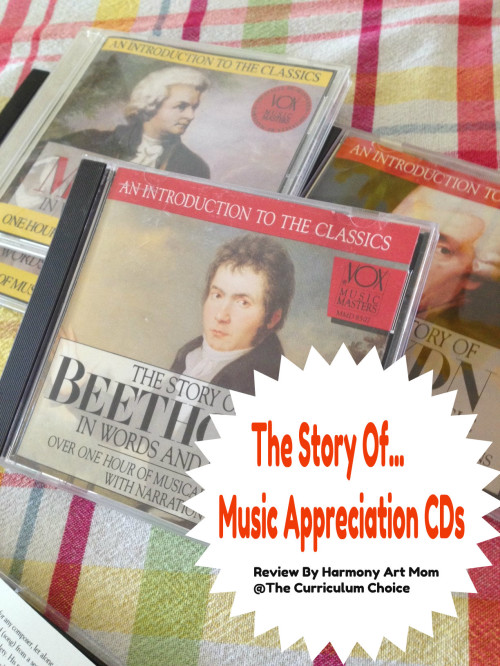 Included with each CD in the front of the case, is a pullout biography and information about the featured selections. These make offering a written biography easy for your high school student's music history study.
Although the musical selections are many times just excerpts of much longer pieces, your family will get the flavor of each composer as they listen. Our family would then find online sources (streaming via Spotify is a great option as well as YouTube) or selections from our home library to listen to desired pieces in full. (See my picks for building a classical music library at home.)
There is no need to dig around for an age appropriate biography. All the work is done for you and you just need to remember to put the CD on and listen. Even younger children will enjoy listening so be sure to include them in your music appreciation time. We often listened in the car as we drove from home to an activity.
Each CD is approximately 60 minutes in length so it can easily be fit into an afternoon music appreciation session. We would play the narrative tracks one week and then repeat the musical selections each week for a complete month of study.
What Composers Are Available?
There are so many composers available in this series!
List of composers available:
Bach
Chopin
Mozart
Mendelssohn
Schubert
Schumann
Grieg
Handel
Beethoven
Haydn
Wagner
Vivaldi
Dvorak
Tchaikovsky
Brahms
Strauss
Foster
Sousa
Berlioz
Verdi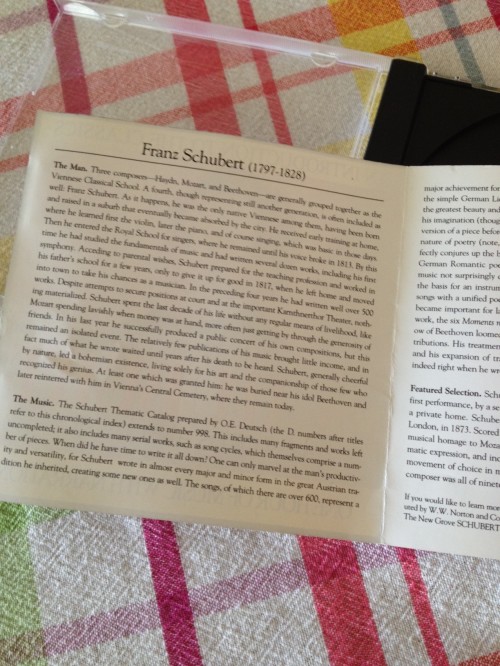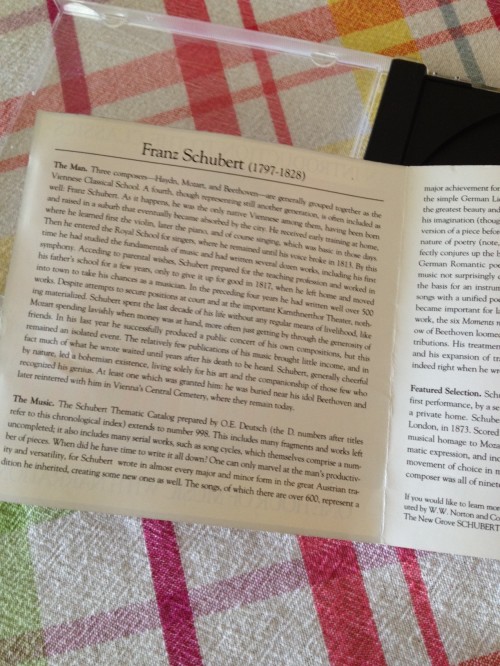 Our public library has many of these CDs available for check-out so make sure to look at your branch. They are also available at Amazon.com in CD and MP3 formats.
More Music Appreciation Here at The Curriculum Choice
Originally posted September 2018, written by Barb-Harmony Art Mom.