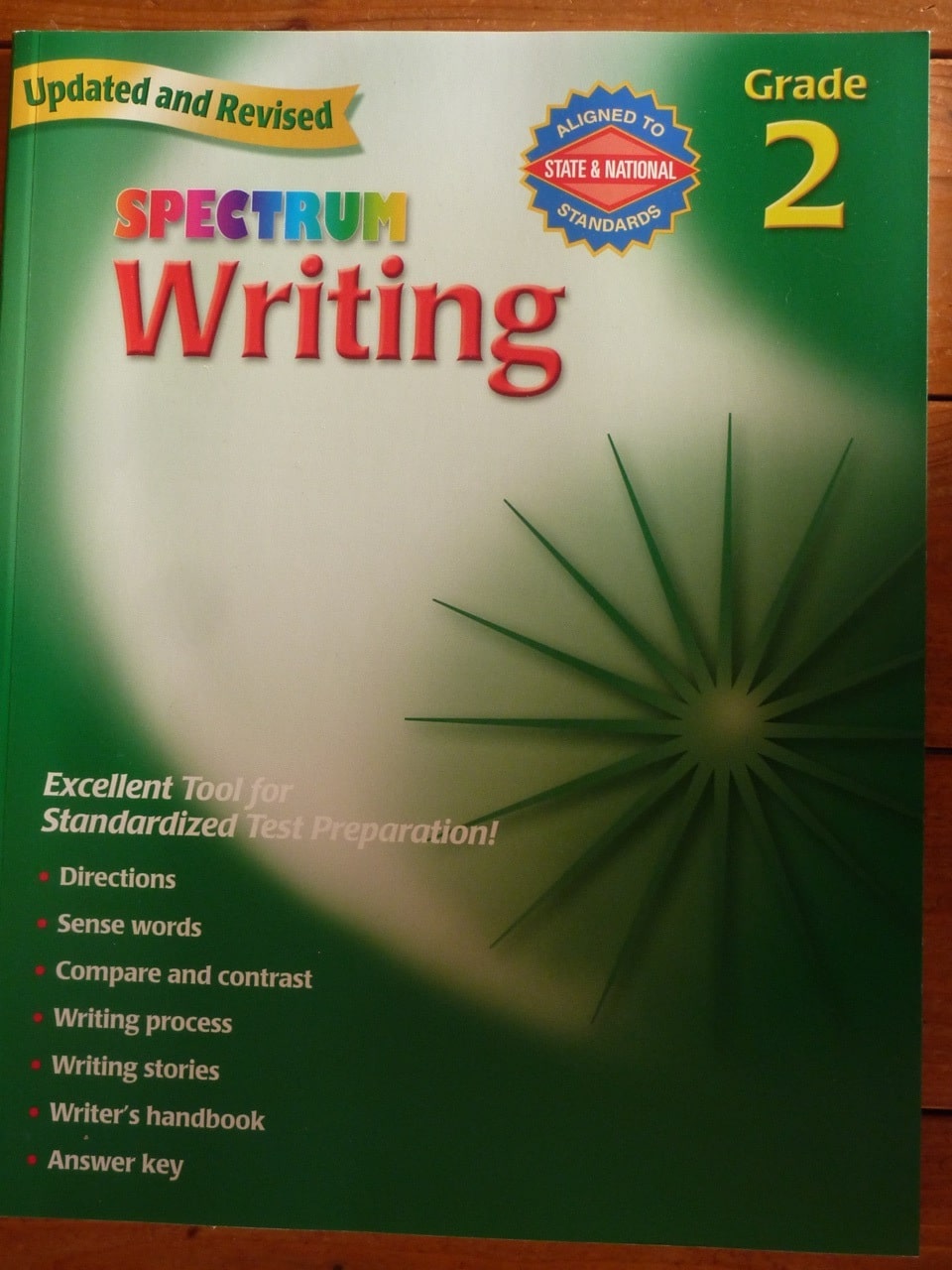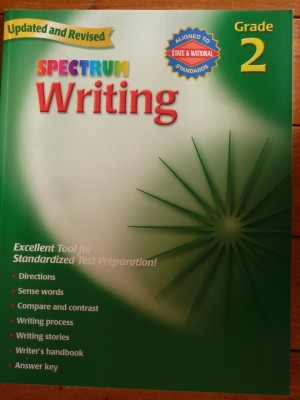 Note – This post may included affiliate links to products that we love and have used or would use in our  own homeschool. Please see my disclosure policy.
My main focus for writing, during the early elementary years was to help my daughter become comfortable with the written word. We made time to write everyday. This was sometimes as simple as copywork or writing down what my daughter dictated to me, then reading it back. For example, with her artwork,we often added a sentence or two about her picture. At first, I would print it out for her. Later, as her writing skills developed, we did it as copywork. Sometimes we tried bookmaking, with a drawing on each page and a sentence or two written below.
Another year we bought a blank "Hello Kitty" book and used it for journaling. I asked my daughter for an entry most days, either a drawing or a few words. Then later she would write her own sentences. Through these simple everyday activities, my daughter built her confidence with writing. By second grade she was ready for something new. That's when we started Spectrum Writing – 2nd grade. This became a helpful spine for writing for the next couple years.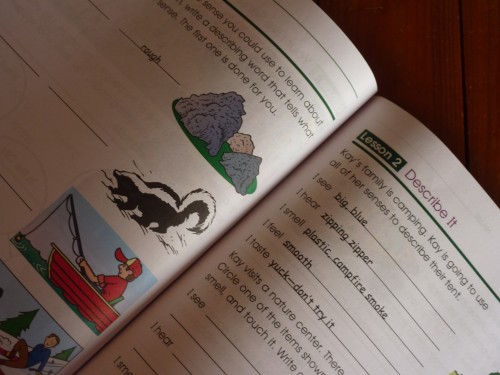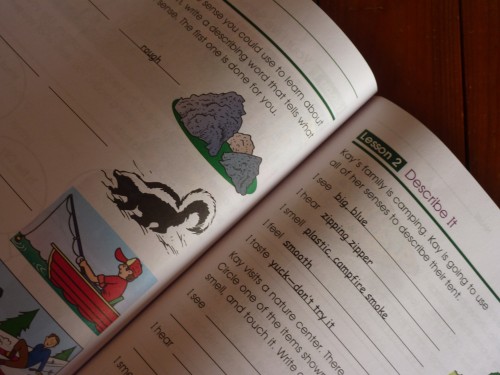 What is included?
Spectrum Writing was easy to use. I could pull out an activity that fit my daughter's skill level and interest. The activity included a Writer's Handbook, an Answer Key, and the following chapters:
Chapter 1 – Writing Titles and Sentences – Such as "Give the picture title" or "What is happening in this picture?"
Chapter 2 – Telling and Asking, such as "Draw a place or a room. Write something about it."
Chapter 3 – Telling How – and Writing a Friendly Letter
Chapter 4 – Describing – and the Five Senses – Such as "Take a bite of pizza. I see __________. I taste ________. I smell ___________."
Chapter 5 – Writing Stories
Each of these Chapters included six to eight writing activities with colorful illustrations. The projects included easy to follow directions and any forms that were needed. Simple tests were also offered to check understanding, although we only used one or two.

Spectrum Writing – Grade 2 covers the following skills:
Writing sentences.
Putting things in time order.
Writing How-To's such as how to plant flowers.
Using describing words.
Writing stories with a simple plot.
My favorite chapter was Chapter 5 – Writing Stories. This chapter introduced story writing in an easy and simple way. Through this, my daughter learned the basic concepts of plot, setting, and character.
What we love:
I found Spectrum Writing to be easy and straight forward. Plot was broken down into the beginning, middle, and the ending of the story.  We made a book of it with the beginning, the middle and the end – with one sheet of paper for each. If my daughter had trouble, I would ask her "What happens next?" or "How does it end?"   My daughter learned how to write sentences, paragraphs, while practicing her early grammar skills.
Many happy hours were spent creating stories, art, and don't forget the illustrations! Every child's story needs its pictures, and drawing them usually helps the child to decide what happens next.  Spectrum Writing for 2nd Grade served as a helpful foundation for our writing activities for my daughter.
If you are looking for new ideas to help you teach writing, my family recommends Spectrum Writing. It is available for grades 1 through 8. For more information this great resource, click here. for Spectrum Grade 2
 Betsy is mom to her now college senior, whom she homeschooled from day one.  She blogs at BJ's Homeschool, about the early years, high school & college and wrote the book – Homeschooling High School with College in Mind.   She offers FREE homeschool help through messages at BJ's Consulting.