From the moment I began homeschooling in 2006 I have used Singapore Primary Mathematics U.S. Edition. This curriculum has been through 10 years and all three of my children. Now that is something that I don't think I can say about every other curriculum we have used!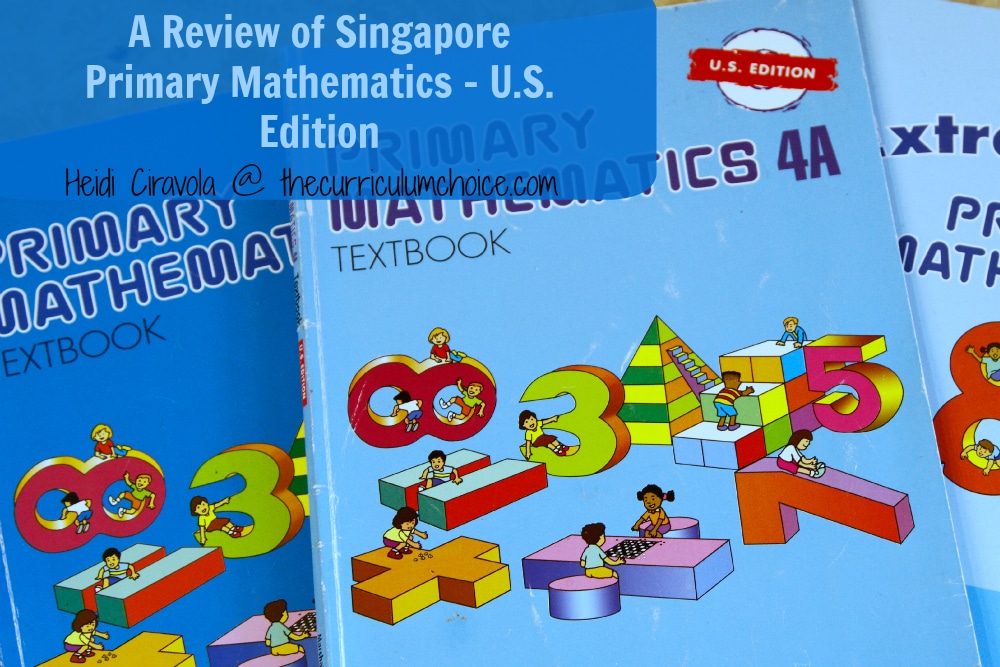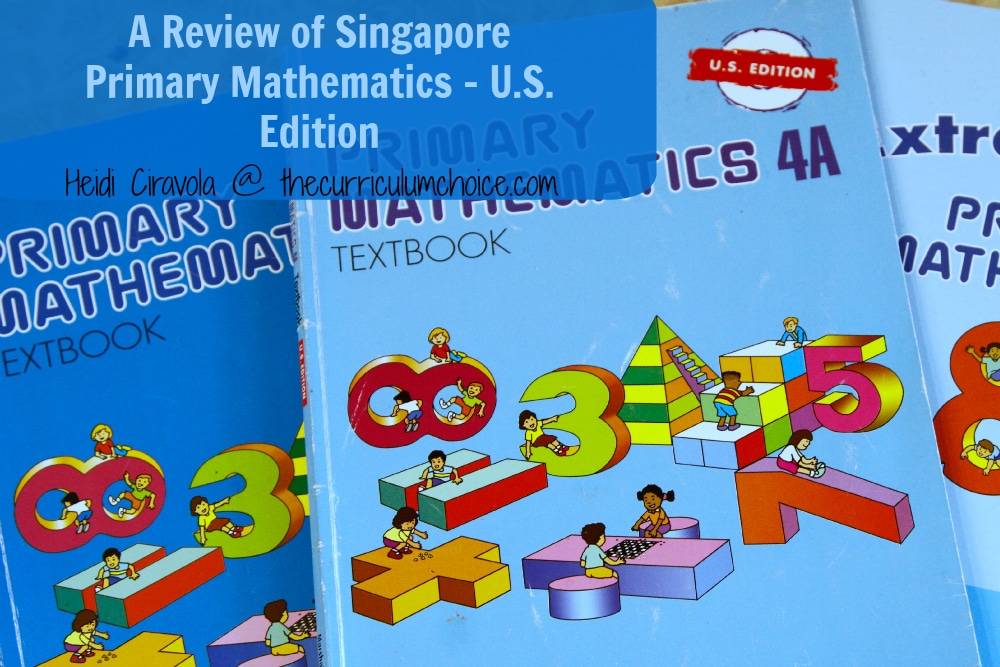 As I prepared to homeschool for the first time, one of the two people I knew who homeschooled recommended Singapore Math to me. Not knowing where to begin on my own I decided to purchase it and give it a go. At the time I thought whatever I bought for child number one would be used for numbers two and three too. Little did I know that wouldn't be the case. Each child is so different, needs change,and  so do our curriculum choices, all except Singapore Math.
How We Use Singapore Primary Math
For each grade I purchase two textbooks, two workbooks and an answer key. There are only two answer keys necessary for grades 1-6: one for 1A – 3B and one for 4A – 6B. If you so choose you can purchase the Home Instructor's Guide which offers more background, teaching activities using manipulatives, reinforcement and enrichment activities, answers and solutions for both the textbook and workbook, and mental math pages.
I have always been a proponent of independent learning as much as possible. Using Singapore Primary Math makes that possible. When the kids were in 1-3 grades I would spend more time going over the textbook lessons with them and doing the practice problems within the text.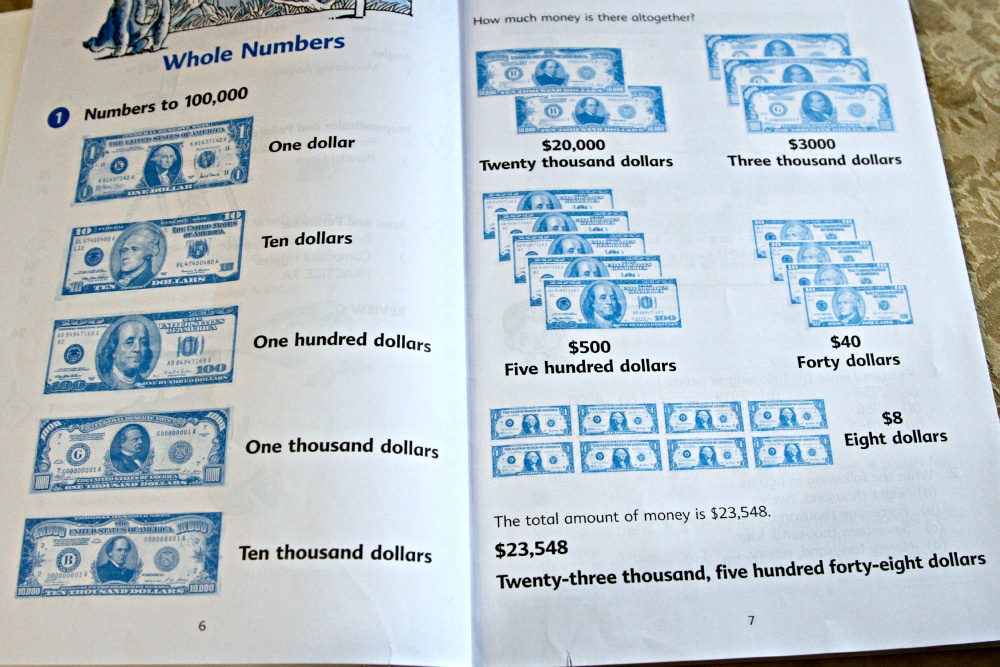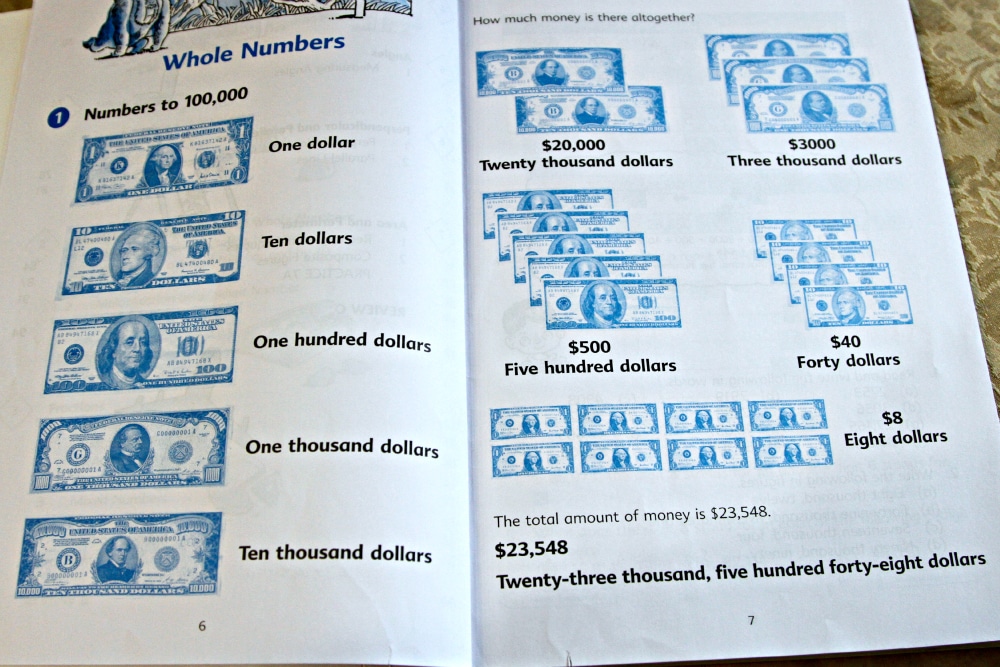 Then I would have them do the workbook on their own, asking questions along the way when needed. As the kids grew older they were easily able to work through the textbook lessons on their own and then continue on through the workbook.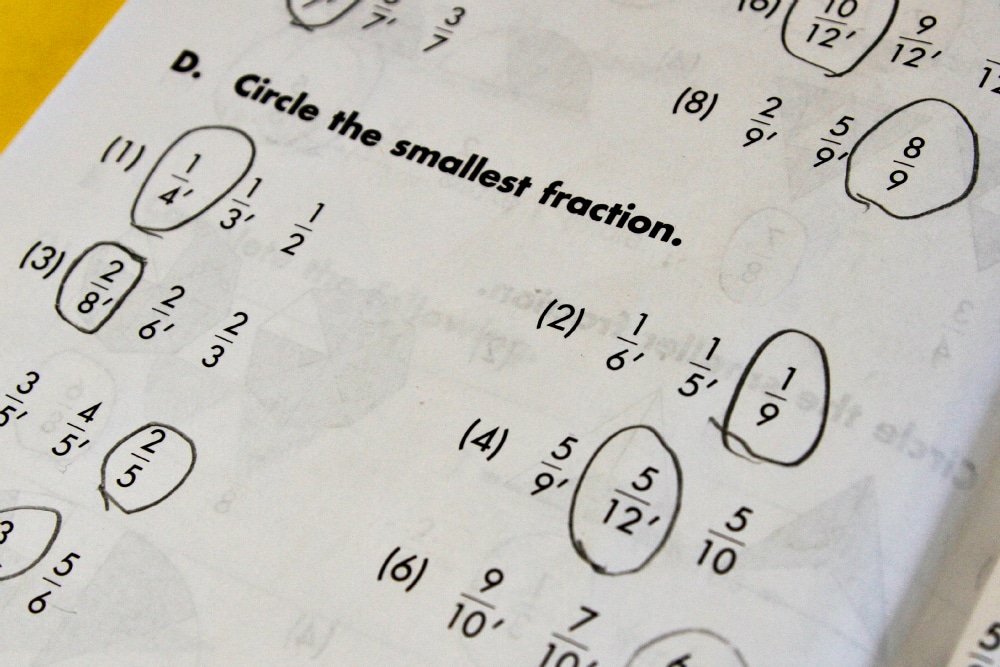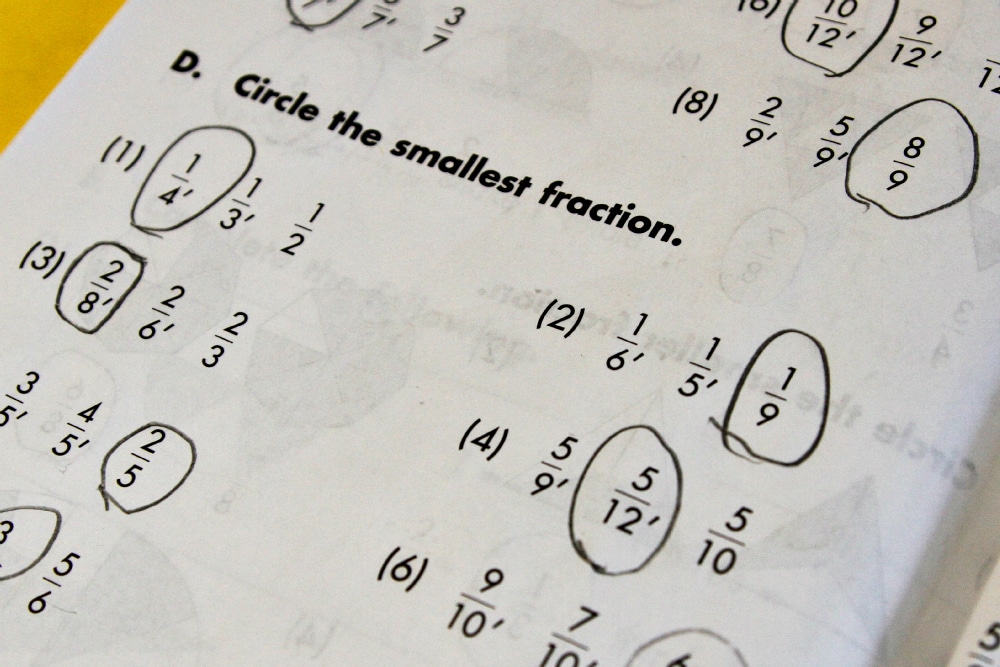 I love that Singapore uses concrete – pictorial – abstract approach. This gives them a foundation to work from and then encourages them to think and problem solve.
What I Love About Singapore Primary Math
Inexpensive – With both the textbooks and workbooks currently at $12.50 a piece through Singapore Math means that you can purchase an entire first year at $50, then subsequent uses of that year are half that!
Reusable – You can keep and reuse both the textbooks and answer keys. I had my children use a spiral notebook and do any textbook work in there instead of writing in the textbook. Therefore the only thing to purchase for any subsequent children is their own workbook.
Builds in Practice – Not only do you have the workbook exercises for each lesson, but throughout the textbook are practice exercises that reinforce and cover previous material.
Easy to Use – The textbook is broken down into clearly labeled units. Then at appropriate intervals there is an arrow designating what exercises to complete from the corresponding workbook. Yes, it is as easy as that!
Homeschooling for 10 years now, Heidi has children at each stage (elementary, middle and high school). At Starts At Eight you can find her writing and offering resources for middle school, high school, and many unit studies to span the ages.