If you cringe at the thought of personal piano lessons for all your kids, you NEED to check out online piano lessons with Hoffman Academy. It's the perfect choice for piano lessons for families on a budget.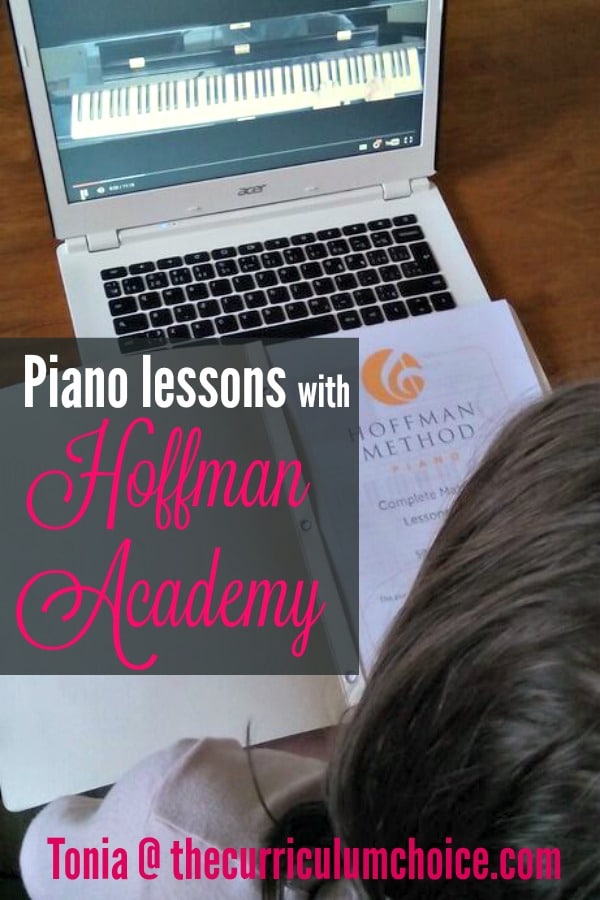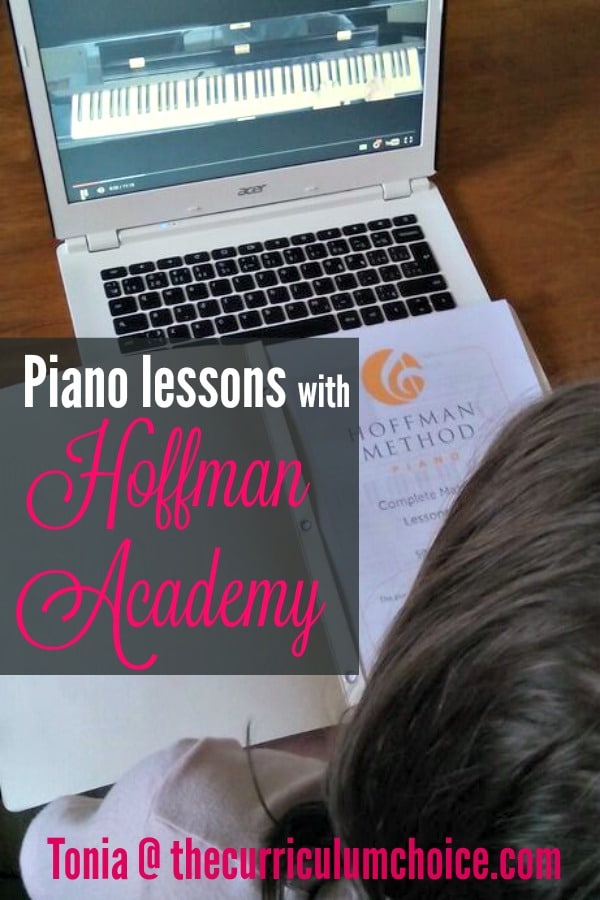 Hoffman Academy is a FREE online piano tutorial series that's perfect for kids (and adults!) that want to learn how to play the piano. And, yes, you read that right – the video lessons are FREE.
What you'll find at Hoffman Academy
Hoffman Academy provides 6 units of online piano lessons – 120 videos all together. Each video is 5-15 minutes long. You'll learn new techniques and songs and the instructor, Mr. Hoffman, also gives you 'homework' assignments to practice. You can create an account and work through the lessons at your own pace, repeat lessons if you need to, or move through the first few quickly if you already have some musical experience. It's really versatile!
While you can create a perfectly fine musical experience with just the videos, Hoffman Academy does offer materials to really round out your study. You can purchase the Complete Materials in a bundle or for individual units. The downloadable materials include:
A Parent's Guide
Practice CD
Listening CD
Worksheets
Activity Pages
Sheet Music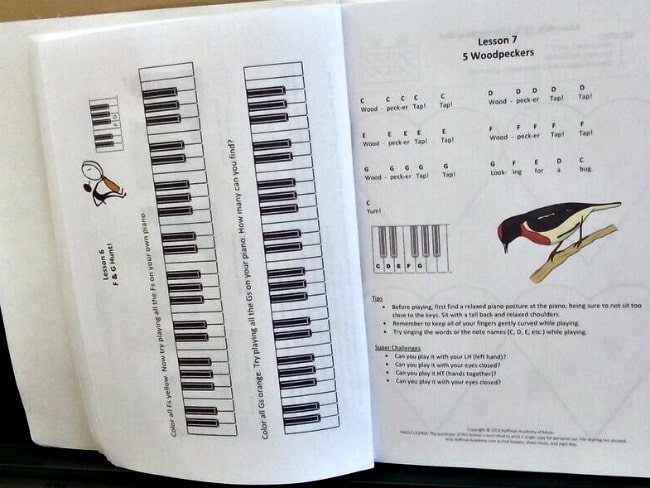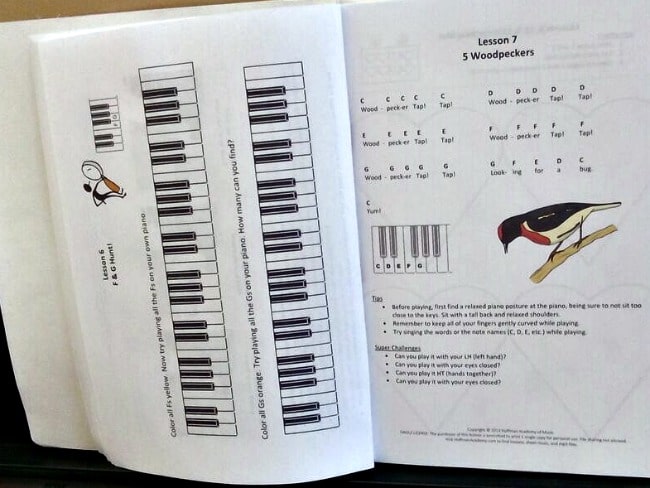 Let's take a quick look at each part of the Complete Materials:
The Parent's Guide is your introduction to the program. Mr. Hoffman provides tips and advice on managing piano lessons with kids. The Practice CD is perfect for daily practice with songs that you learn working through the lessons. Daily practice is the key to any music program. The Listening CD provides an opportunity to really become familiar with the music. Kids are more confident in their piano playing if they really know the music. The worksheets and activity pages are the 'homework' for kids to use to really solidify what they're learning during the video lessons. And of course there's sheet music – so kids can keep practicing those songs.
You can have lots of fun learning to play piano with just the free video lessons, but the Complete Materials will help you provide a full piano course for your kids (or for you!).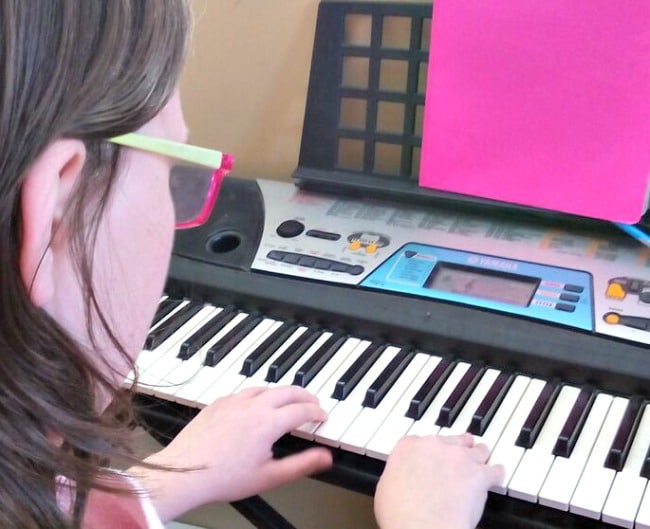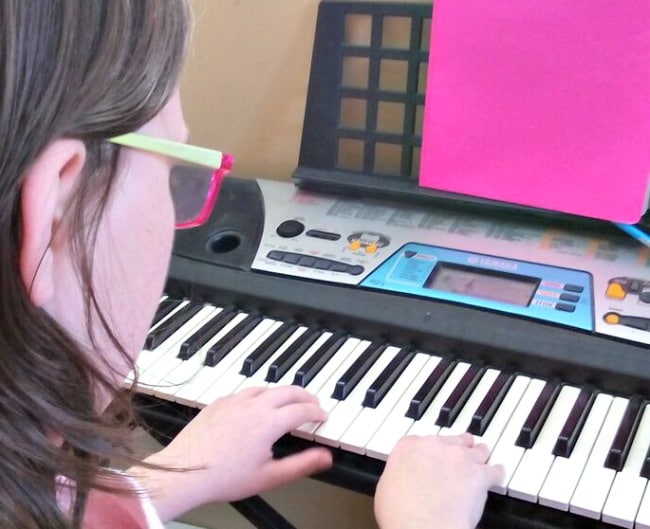 How we're using Hoffman Academy
My daughter is in sixth grade so she likes to work independently. These online videos and materials are perfect for independent learners.
All I needed to do was print the materials for the unit and put them in a three-prong folder for her to use as she progressed through the lessons. Each week she:
watches the video lesson
follows Mr. Hoffman's instructions for practice
practices songs from previous lessons
completes any worksheets or activities for that lesson
Using this basic weekly routine my daughter is progressing at her own pace through the lessons, slowing down and reviewing more often, when necessary. It's really a great program for creating a personal music education – with an instructor that's available whenever you need him!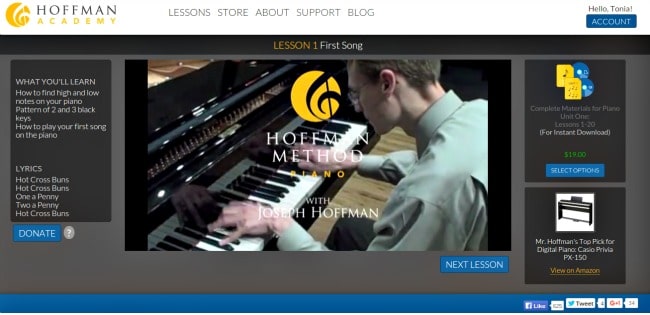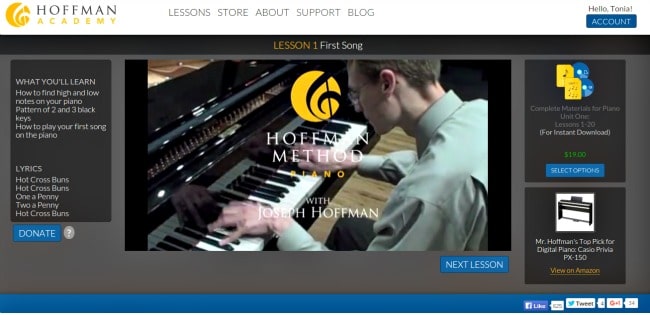 Now go try out those free lessons!
Hoffman Academy is a great resource for homeschooling families. While you can certainly use just the free video lessons, you'll get a seriously great piano program when you include the Complete Materials (starting at $85.50 for all 6 units or $19 for each individual unit). Go check out a free video or two!
I received this curriculum in exchange for an honest review.  I was not compensated in any way for the time spent telling you about this resource. Read our full disclosure policy.
~ Written by Tonia, who's busy blogging at The Sunny Patch when she isn't homeschooling her only daughter or reading a book.