Well, autumn is upon us! Trees have been changing color since late August here in my bit of England. I do LOVE this season, as do many others I know. I always get excited on the school front too as I am able to indulge in my love for the season with many beautiful autumnal nature studies and walks. It's such a lovely time of year to be out walking and kicking up falling leaves.
Then we have all the autumnal food fare! Apple pie, blackberry bramble jam, pumpkin pie and latte's – oh the list goes on! A season simply delicious in all ways!
Today I am giving you a peek at a lovely fun autumn product from Simple Schooling. Now my girls are a little old for this particular product but that has not stopped me from drooling over the pages and wishing that I had little ones to share this with!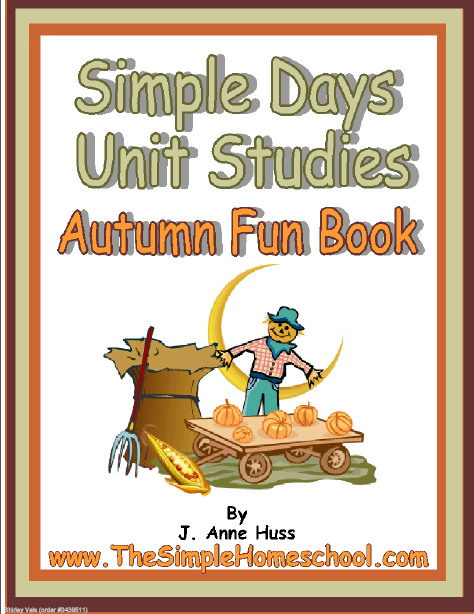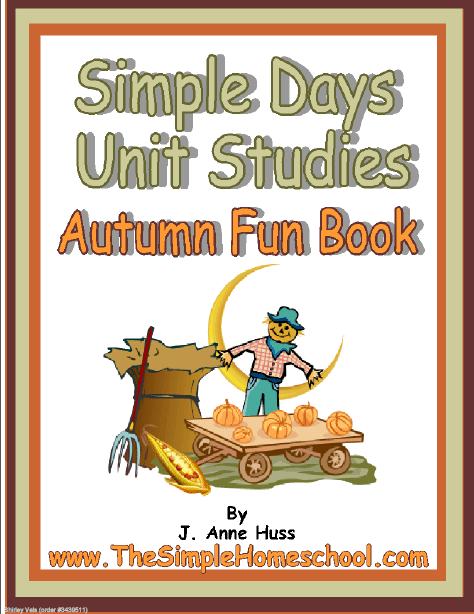 Product: Simple Days Unit Studies, Autumn Fun Book
Age: Preschool, 5-7
Available: Currclick
Price: $0.99
Format: PDF Instant download.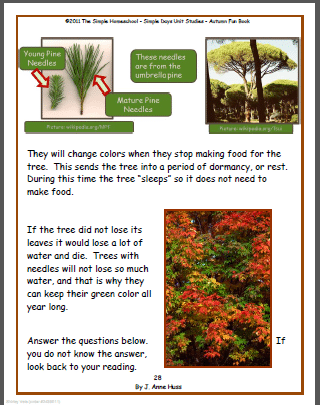 This autumn fun book is packed with loads of fantastic learning pages for pre-K to seven-year-old children.  It begins with a short introduction to autumn, what is particular to the season in America. This is followed by a little quiz to help them recall what your read together.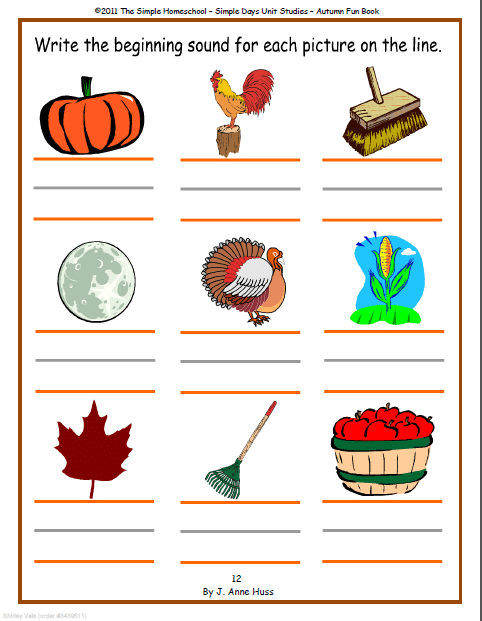 There are some fun Fall picture identification pages for the children to fill in (a little handwriting practice), and a Fall word search – always a fun activity to do.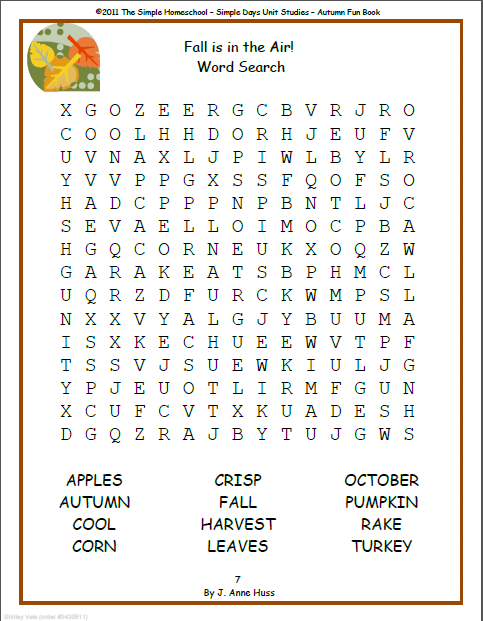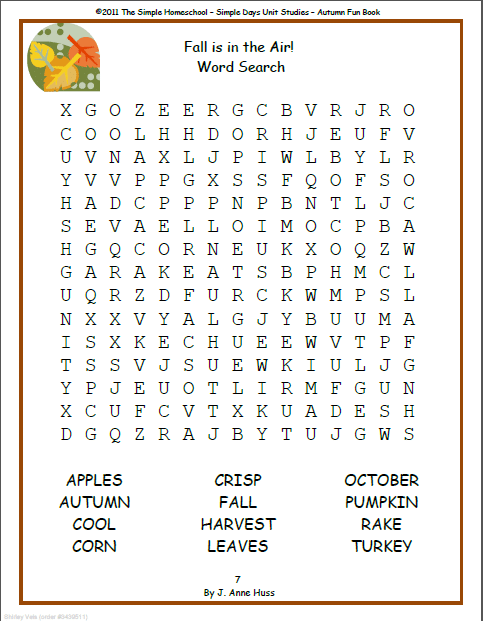 Other activities include:
* Two mazes of varying difficulty
* A few pages of phonics relating to Fall
* A color-by-number math page
*A Thanksgiving coloring page
* Several ABC order worksheets using Fall related words
* Eight copywork pages
* And finally, a lesson on why leaves change color.
This little booklet could be brought into your daily Fall learning, and for only 0.99c it's a real bargain!
Happy Fall Y'all! Wishing you all many happy hours enjoying the season.