You might be familiar with Dover Publications for fun learning and coloring books. But did you know about ALL they have available for homeschool? I'm sharing today about what I've learned about their resources – and all we've enjoyed!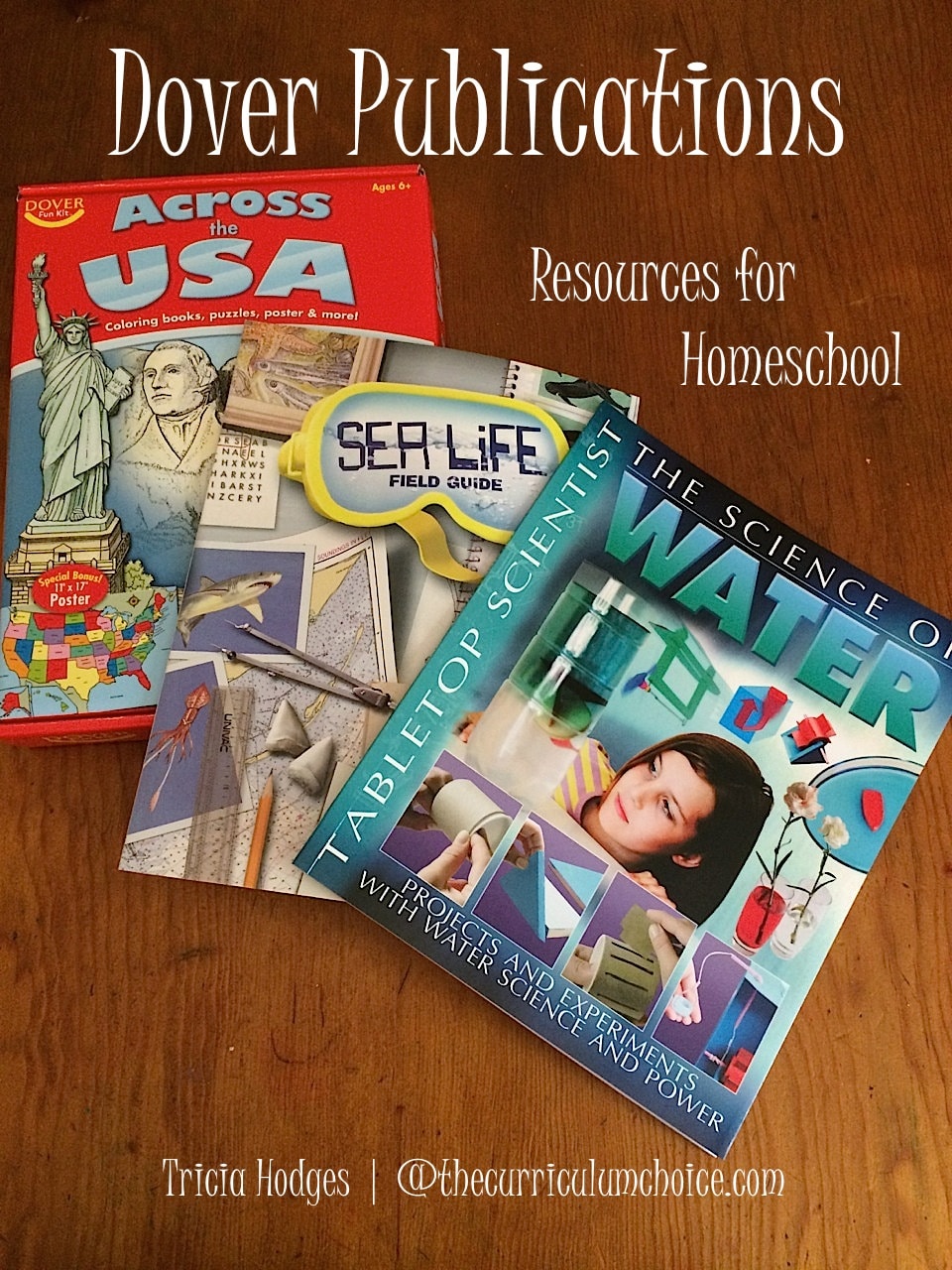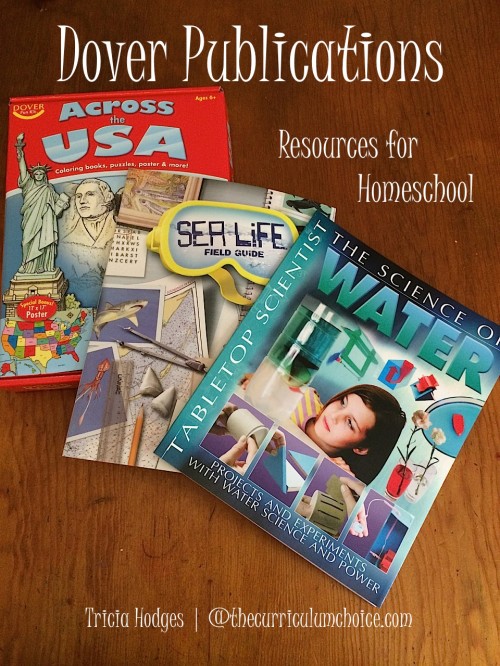 ~Don't miss the giveaway at the end!! We received these Dover Publications resources in exchange for an honest review. All opinions are our own and we love the benefits and blessings we are continuing to see from this multi-age study. Please see our disclosure policy.

Dover Publications for Homeschool
Dover Publications is a wonderful resource for the homeschool community. Take a look at just a few of the resources they offer, below…
The Tabletop Scientist & Science Around the House
Science Experiments
The Human Body
World Around Us Series
History Coloring Books
Foreign Language
Beginner Music
Beginner Cooks and much more!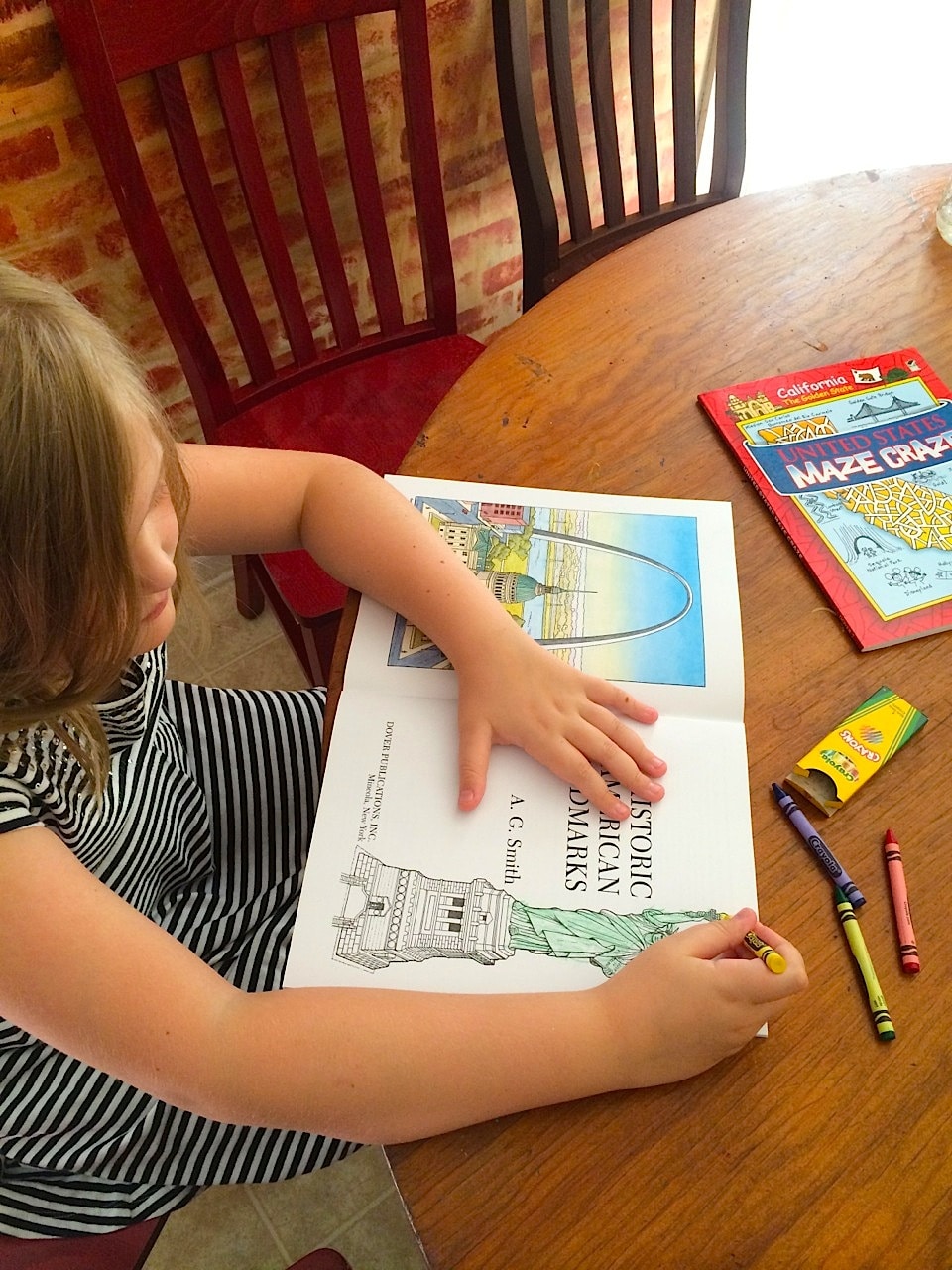 Be sure to visit Dover Publications and browse their teacher resources section.
Remember, doing our studies together means less work for mom! Let me tell you about three Dover Publications we've been enjoying the last few weeks.
Our Homeschool Studies Include These Dover Publications Resources
These Dover Publications products complement and enhance what we are studying!
Sea Life Field Guide
Now this was a perfect way to continue our marine biology studies from last year and enjoy fun learning while we went on vacation a couple of weeks ago. Because we went to the beach! I love how this book includes habitats for all kinds of sea creatures – in a fun way:
coloring pages
word searches
spot-the-differences
drawing exercises
mazes and more!
Tabletop Scientist: The Science of Water

Projects and experiments with water science and power
the power of hydraulics
how to harness water's energy using a wheel
the surprising strength of water's surface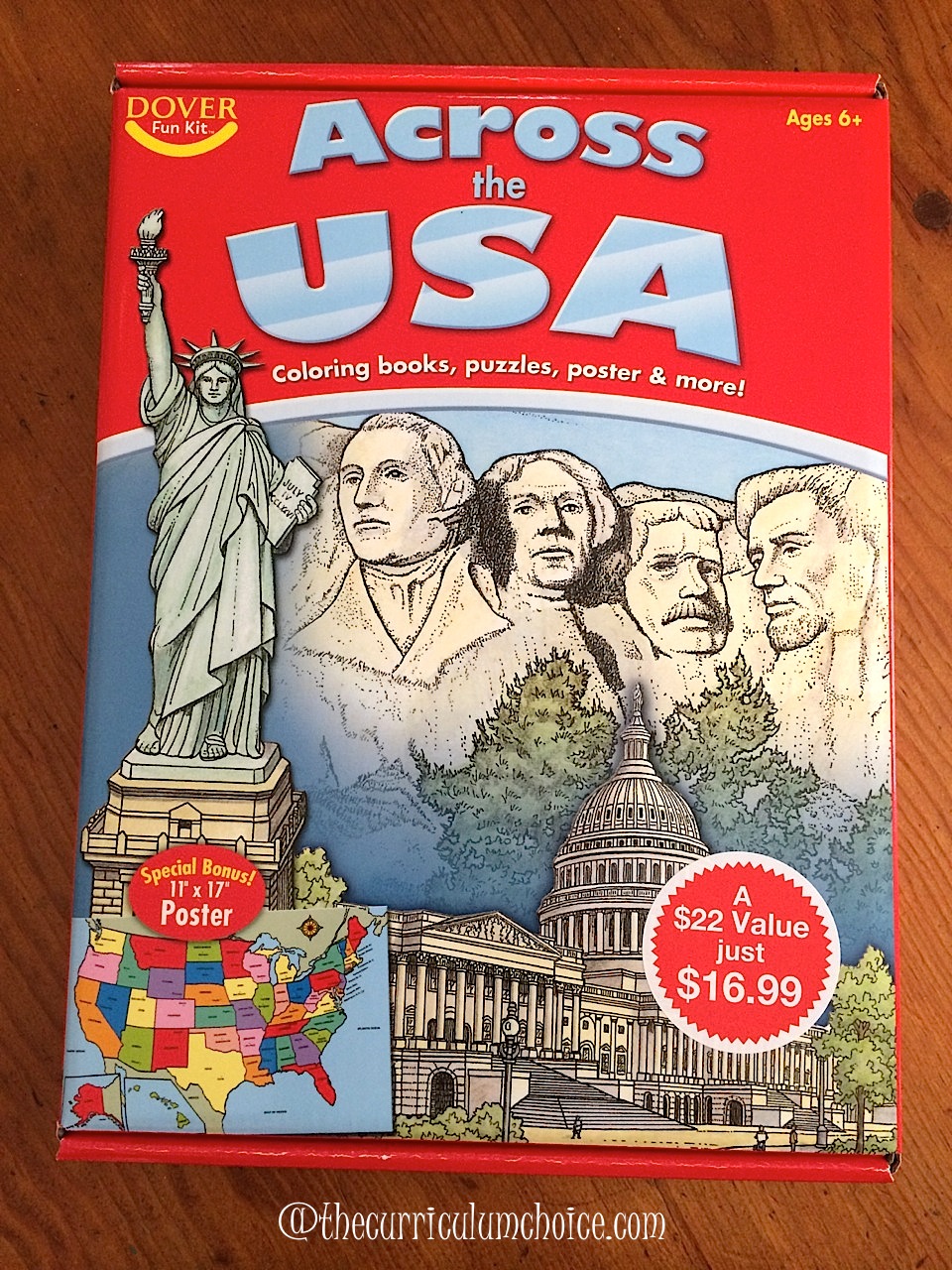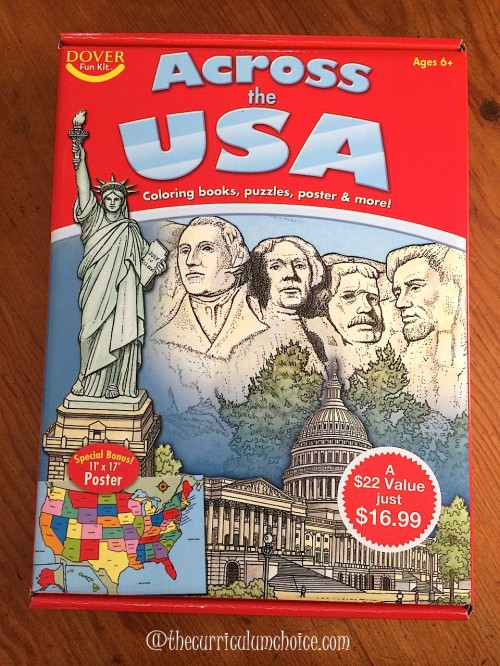 Across the USA Fun Kit
Go coast to coast with this stars and stripes activity collection!
United States Coloring book – filled with fun facts about each state
Historic Landmarks Coloring Book: Statue of Liberty, Mount Rushmore and 28 others (even my home state of Georgia's Stone Mountain!)
120 puzzles: spot-the-differences, mazes, crosswords and more
crayons!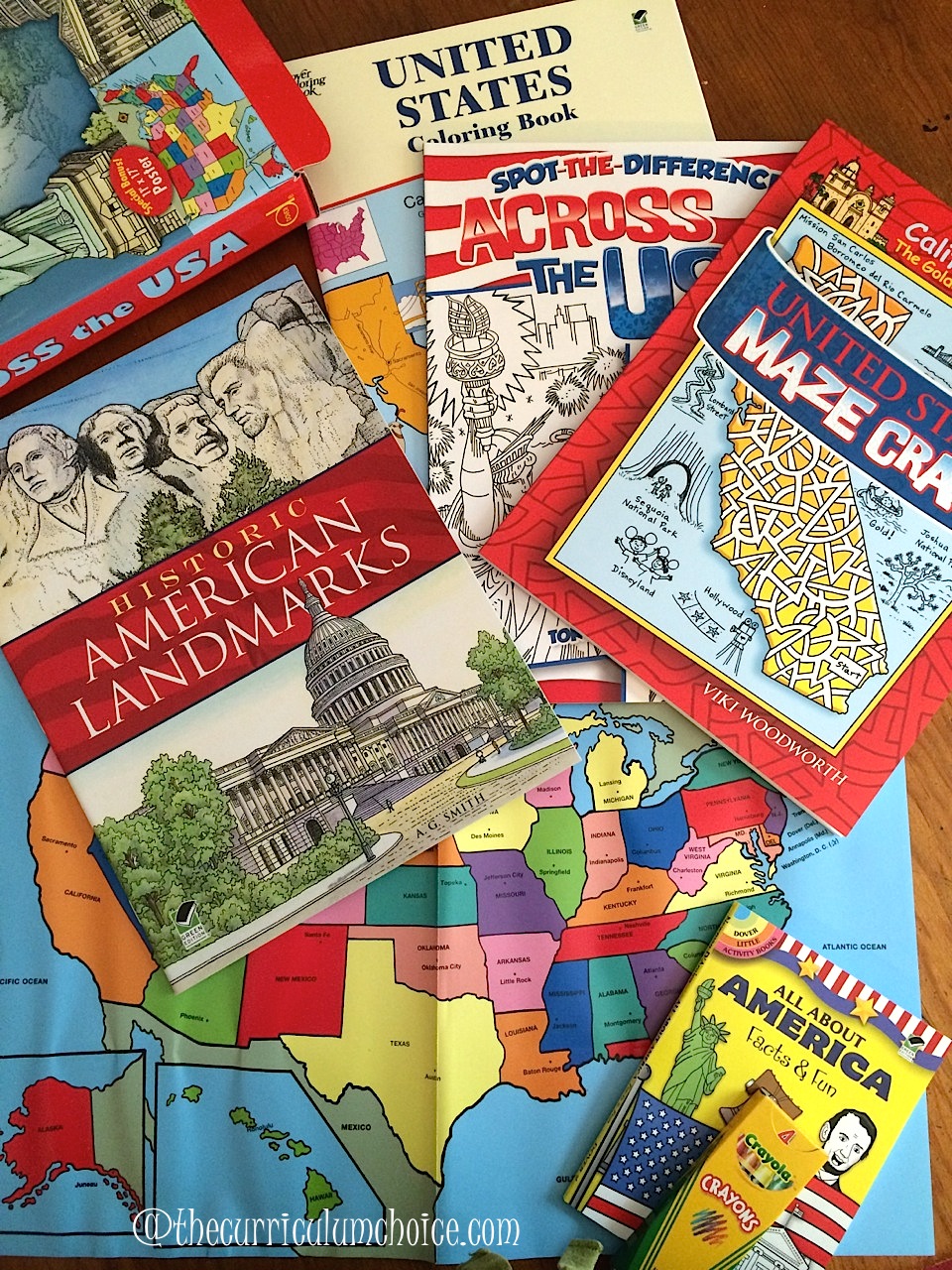 Dover Publications for All Ages
The resources from Dover Publications make great supplements to subjects we are already studying – adding in the fun factor!
How We Use Dover Publications in our Homeschool
Game challenges – a couple of my children truly thrive with puzzles and mazes. These speak to their learning styles.
Breaking up the homeschool day – after lunch I can pull out the Across the USA Fun Kit and let the learning continue. (I love that it comes in its own storage case – pictured above)
Where can you find Dover Publications? Special Discount!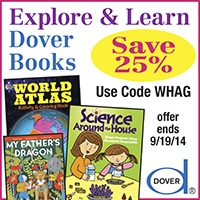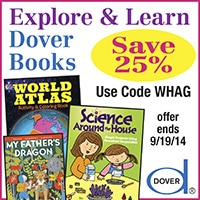 Find each of the titles at the Dover Publications website. Plus for a limited time, you can get 25% off your order. Just use code WHAG through 9/19/14.
Now for the giveaway!
Dover Publications is offering the set of resources pictured above to one Curriculum Choice reader. The set includes:
(1) Sea Life Field Guide (1) Tabletop Scientist – The Science of Water (1) Across the USA Fun Kit
Simply follow the instructions in the rafflecopter widget below:
Homeschooling for over a dozen years now, Tricia faces a daily dose of chaos with five children. She shares a mixture of art lessons, recipes and helpful homeschool habits at Hodgepodge. She and her husband, Steve (who writes app and technology reviews), are co-owners of Curriculum Choice.