Service has long been a buzzword in our culture. Churches encourage members to use their gifts to serve. Myriad service organizations exist to reach out to and support others. Colleges ask to see service activities on applications. And many homeschooling families consider outreach to be an important component of their children's overall education.
There's no denying the sense of satisfaction that comes from serving others. Service opportunities abound and sometimes fall into our laps, like a canned food drive at church. But what if you want to do more? What if you want to cultivate a deeper sense of service in your children's – and your own – lives? Or what if you've found that options are limited for your children due to their ages?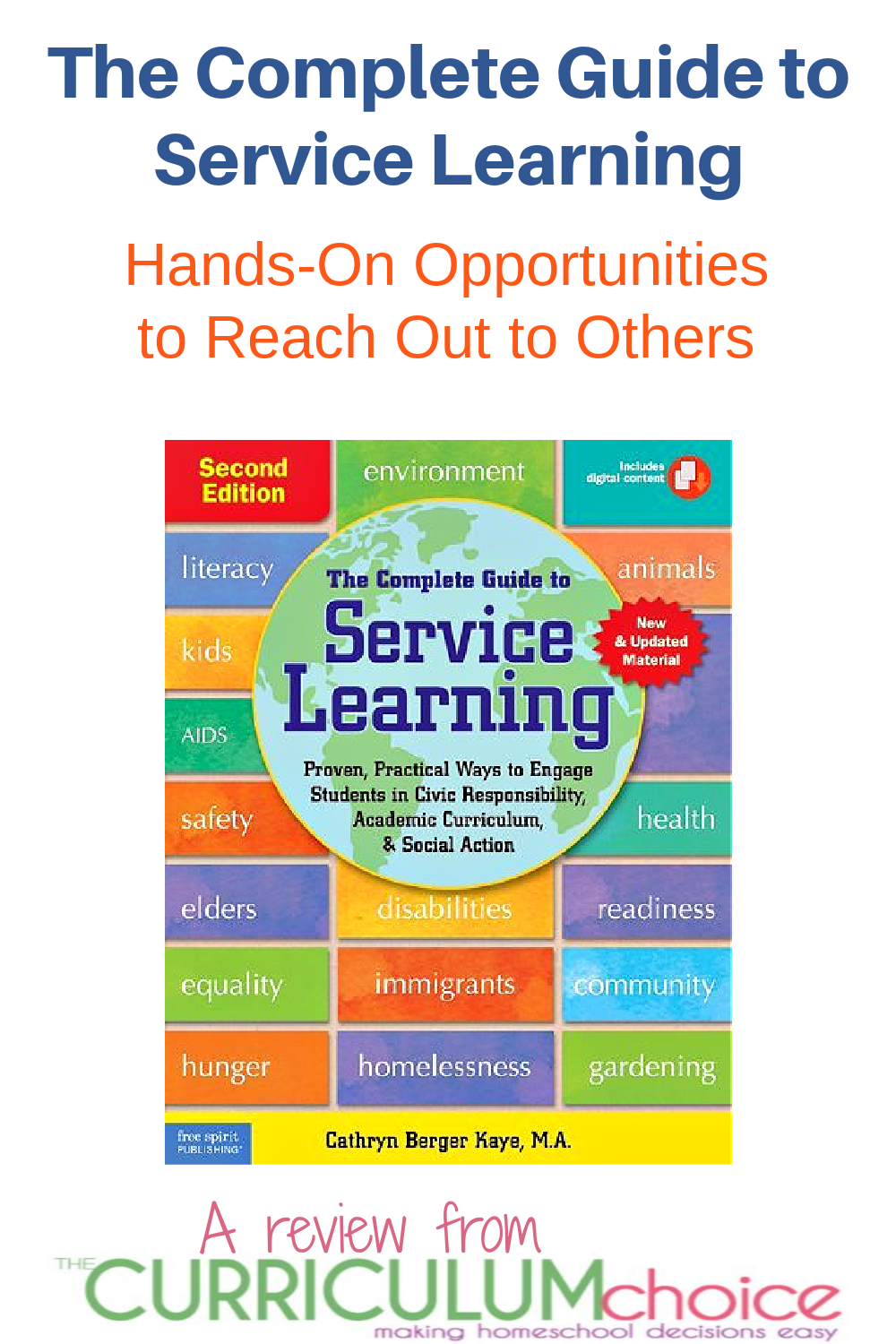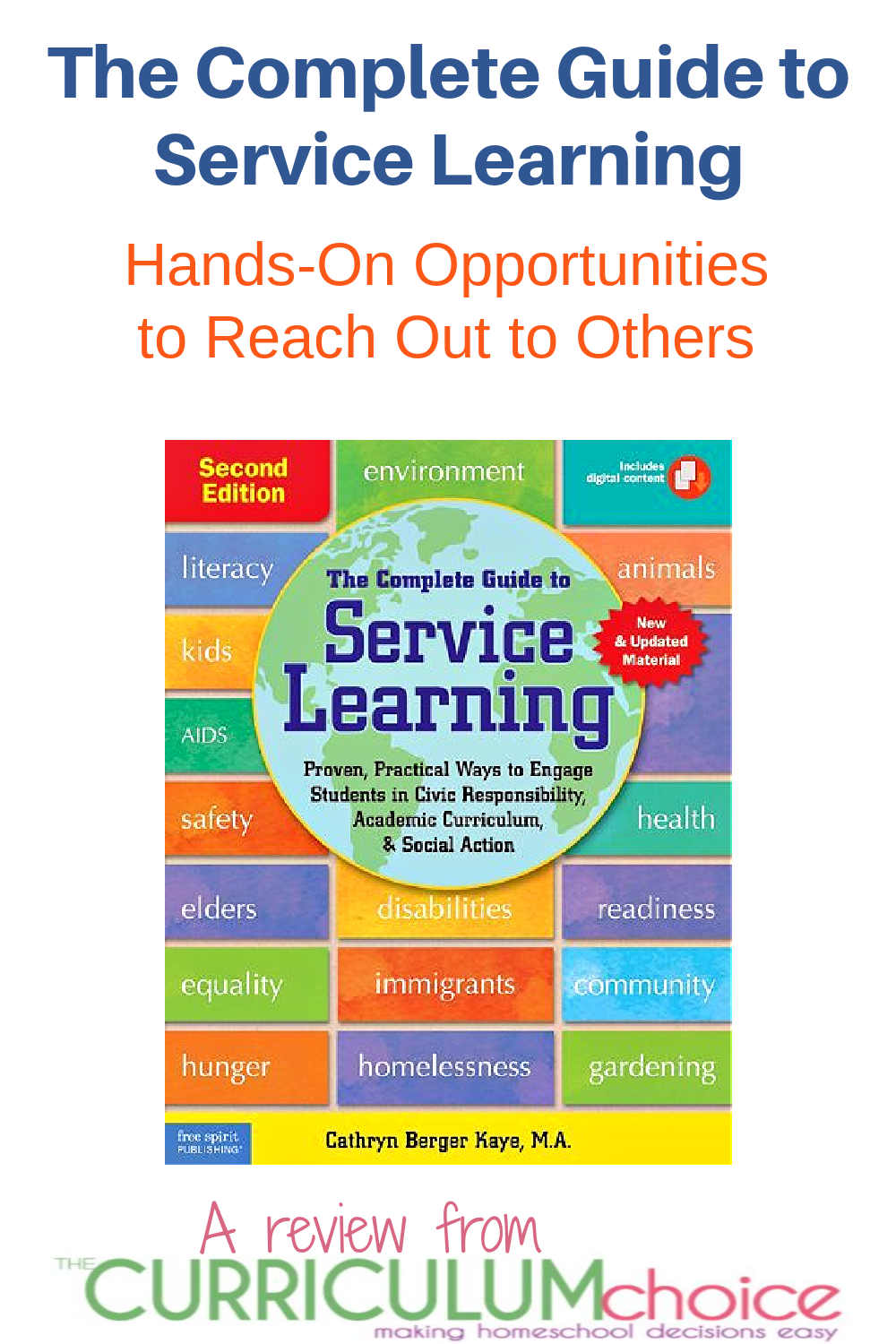 The Complete Guide to Service Learning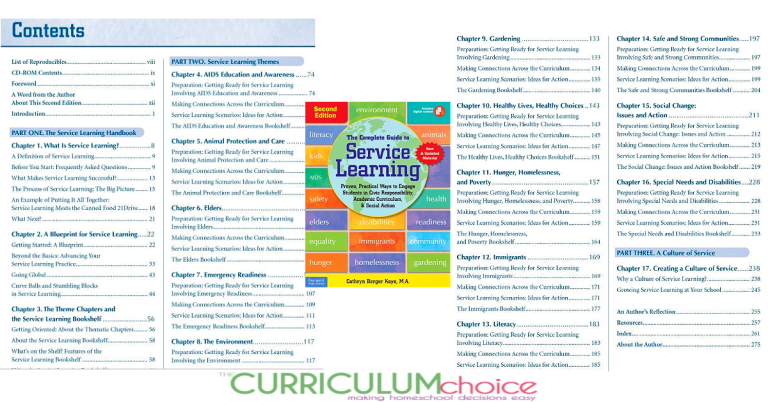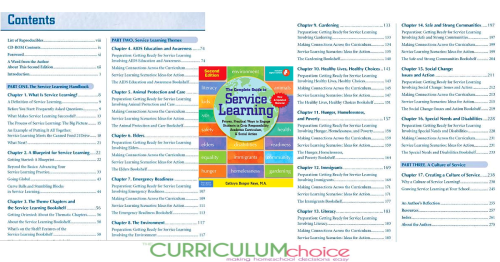 The Complete Guide to Service Learning, by Cathryn Berger Hayes, M.A. Although is written with a classroom perspective and tone (words like pedagogy abound, but don't let that deter you), this excellent book is packed with service ideas that would easily transfer to a homeschool or group environment, like Scouts.
Chapters one and two focus on service learning within a classroom environment and any relevant considerations related to school settings. Although interesting to read, most homeschooling parents will want to zero in on chapter three, "The Theme Chapters and the Service Learning Bookshelf," before diving into the best part – in my opinion – of the book, part two, "Service Learning Themes."
Kaye outlines thirteen general themes, including Animal Protection and Care; Elders; the Environment; Hunger, Homelessness, and Poverty; and Literacy, to name a few. Each theme chapter includes:
Preparation: activities and discussions that prompt students to think about that specific theme
Service Learning Scenarios: real life examples of successful service learning experiences, with suggested grade levels (although you can adapt for age differences)
Bookshelf: an annotated bibliography of relevant picture books, nonfiction, and fiction selections with grade recommendations
For me, the scenarios and the bookshelves make this book a real winner. I love real life examples, and Kaye provides a wealth of them. Not only are they fascinating to read, they also serve as springboards for other ideas, inspiring you and your children to brainstorm activities for your family. I also love books, and Kaye's annotated bibliographies are a treasure trove of resources.
To kick things up a notch, The Complete Guide to Service Learning comes with a CD-ROM chock full of reproducible forms; more planning ideas; additional bookshelf titles; book author interviews (from bookshelf books); and essays by people who work in service-oriented fields.
Note that this is not a book to hand over to your children. Its intended audience comprises teachers, facilitators, adult leaders, and parents. Keep in mind, too, that this is not a faith-based book, and use your discretion accordingly.
You may be wondering, as I did, about the term service learning. Why not simply service project? I like Kaye's explanation that "the term 'project' can be construed to have a beginning, middle, and end. With service learning, the 'end' is often another beginning – the investigation of a need and the action taken to reveal another situation that compels students to stay involved."
In other words, our end goal is to help construct a life of service for our children and ourselves. This book is a great resource to help you do just that.
More from The Curriculum Choice
~ Originally published September 2012. Ellen lives in the Deep South with her husband, two middle-grade daughters, two Pembroke welsh corgis, stacks of books, and lots of papers, a look she prefers to call Casually Cluttered. She writes about her life at The Bluestocking Belle.