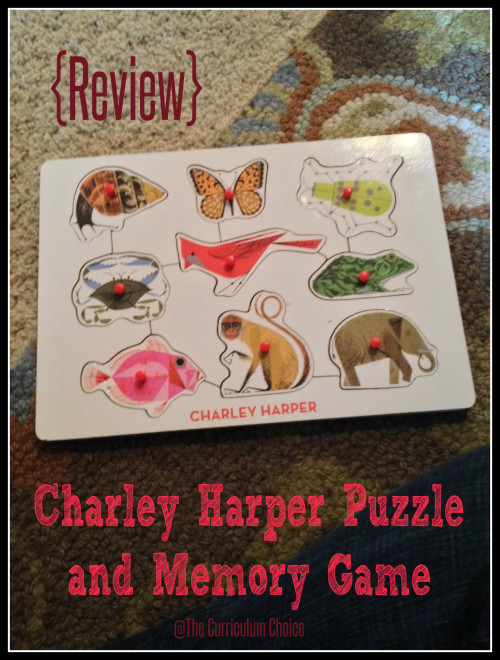 This review contains affiliate links to products I own and love!
Puzzles have always been a part of our family time, even when our children were very young. Wooden puzzles with pieces that have handles are a great stepping stone to more grown up puzzles.
This month our family had the pleasure of spending time with two young boys. They are big puzzle and LEGO people. I was pleasantly surprised at the variety of puzzles they had, including one with the artwork by one of my favorite artists, Charley Harper!
This wooden handled puzzle featuring a variety of Charley Harper's illustrations was a great way to introduce our young friend to the beautiful artwork of this artist.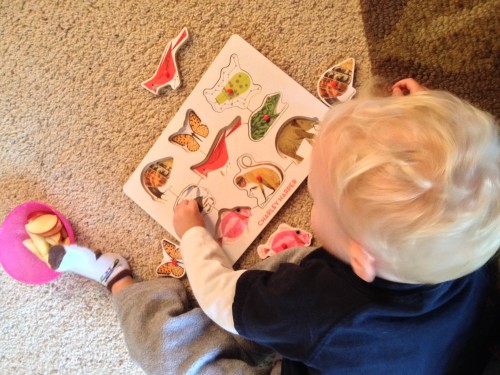 Mr. C is only two years old but he could easily match the pieces with the correct place on the puzzle because there is a corresponding illustration inside the cut-out. He enjoyed putting the pieces in again and again without getting frustrated.
I encourage the idea of introducing great art to children at a young age and even though he doesn't really understand who Charley Harper is right now, Mr. C may get to see some of Harper's artwork in the future and remember this favorite puzzle from his preschool days!
We also own this Charley Harper Memory Game with many of his colorful illustrations on each pair of matching cards. This is a game that you will use all throughout your homeschooling days and then just like me, put it on your shelf for future use by grandchildren. It is a game made with quality materials that you will feel good about sharing with your family.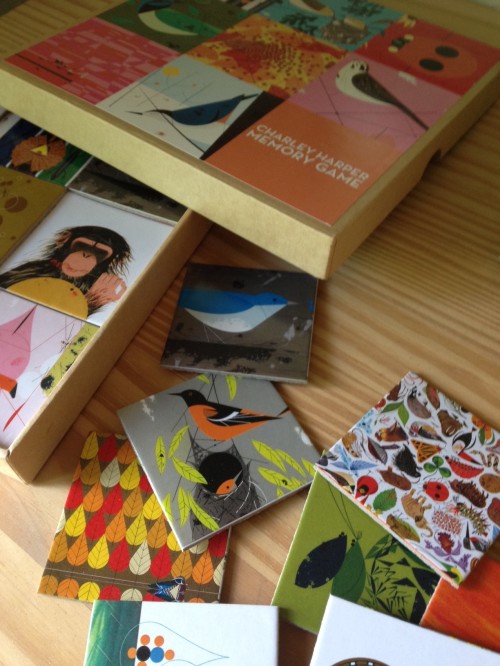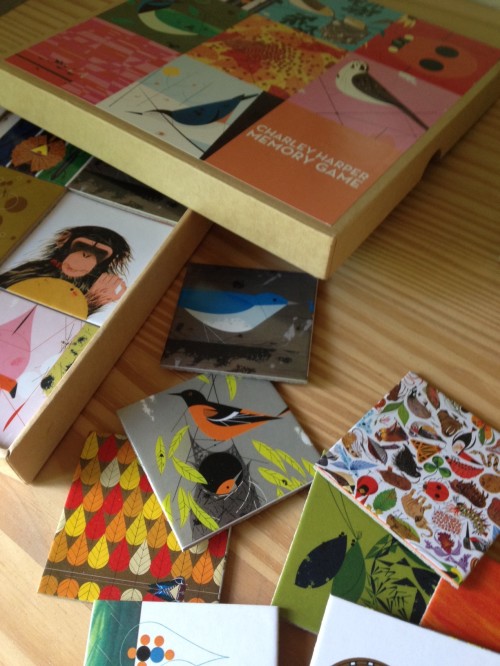 Not only is this a fun game, it also is just fun to play around with the cards. We have used them as examples to create our own Charley Harper style birds as part of an artist study. I also displayed them on my nature table during the months we focused on birds for additional bird inspiration.
It is always a good thing when you can develop a love of great art along with a fun activity like putting together a puzzle or playing a game.
Enjoy!
Written by Barb-Harmony Art Mom. I also blog at Harmony Art Mom and my business is found at Harmony Fine Arts. I would love for you to join us for the Outdoor Hour Challenges at Handbook of Nature Study.