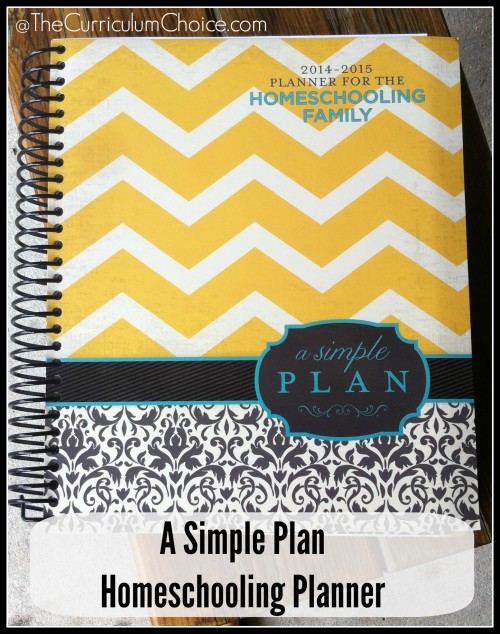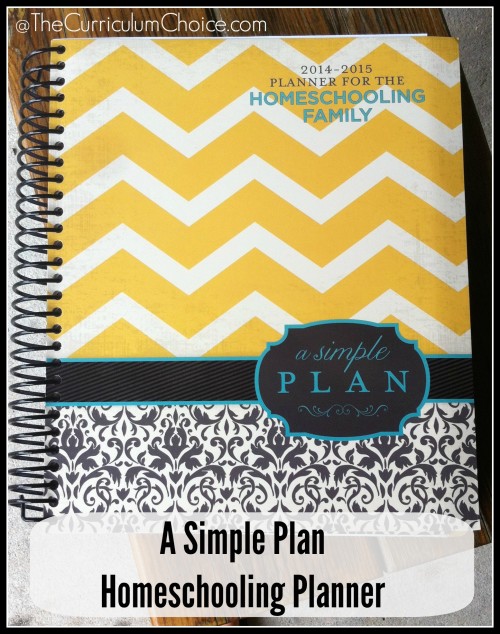 Confession time: I love planners and I'm a bit of a planner junkie!
My newest find is A Simple Plan Homeschooling Planner that I purchased from Mardel for $19.99.  I was giddy when it arrived in the mail.  I always have high hopes for finding just the right one.
I never seem to use the same planner twice.  I have come to the conclusion that just as there is no perfect homeschooling curriculum, there is no perfect homeschooling planner.  I have to go with what works the best and put "perfect" aside.
I do love to plan and like to put pen to paper.  Especially as my children get older and keeping better track becomes even more important.  Somedays I still wish I was planning things like "make play dough" and "go to the park", but this season of life and students is both challenging and rewarding.
So far as I'm thumbing through and looking at the pages and envisioning how this will work for me I'm happy.  Of course, the proof will be in the pudding and one really can't tell until the year is through.  However, I'm off to a great start!
Here is a fairly quick over view of A Simple Plan Homeschooling Planner

What I like about A Simple Plan Homeschooling Planner
– Enough space for 6 kids – large family friendly!
– two page spread per month
– A monthly space for goal recording
– Works for year-round homeschoolers
– Pre-dated calendars – the one I used last year did not have that and I spent a lot of time writing in dates!
– Plenty of room for note writing
– Some extra forms for attendance etc, but not overwhelming with extras that I just won't use
– Space to write in the subjects that we use – not pre-printed ones
– The planner is pretty!
I look forward to filling out my new planner.  Often a homeschool day looks so much better on paper doesn't it?
Next month I will review the A Simple Plan Student Planner