Do you have a list of homeschool resources you are considering? Well we happen to have some excellent resources on sale! Yes, now is the perfect time to grab some great deals on some of our favorite homeschool curricula! And these happen to be from our review team authors.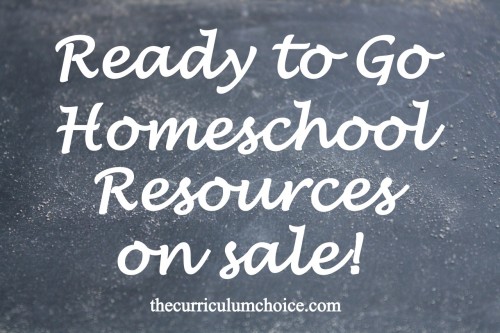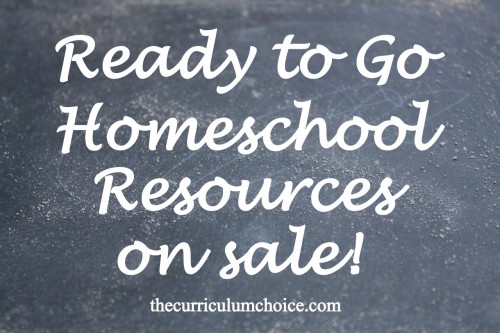 Do you long to enrich your homeschool with studies of composers and artists? There is a long-standing resource we love in our homeschool for artist and composer studies – Harmony Fine Arts. See, I wanted to be able to open something up with just a click – and teach. To have art appreciation and composer study at my fingertips.
~This post contains affiliate links to resources we have used and loved for years – and those we highly recommend! Please see our disclosure policy.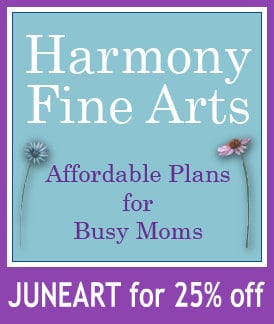 How Harmony Fine Arts Bless Us
Award-winning Harmony Fine Arts (HFA) does all of this for you and me. Barb-Harmony Art Mom put together the resources you need to enrich your homeschool. Barb is also creator of the Outdoor Hour Challenges at Handbook of Nature Study as well as a fellow Curriculum Choice author. You likely recognize her from her Harmony Art Mom blog too!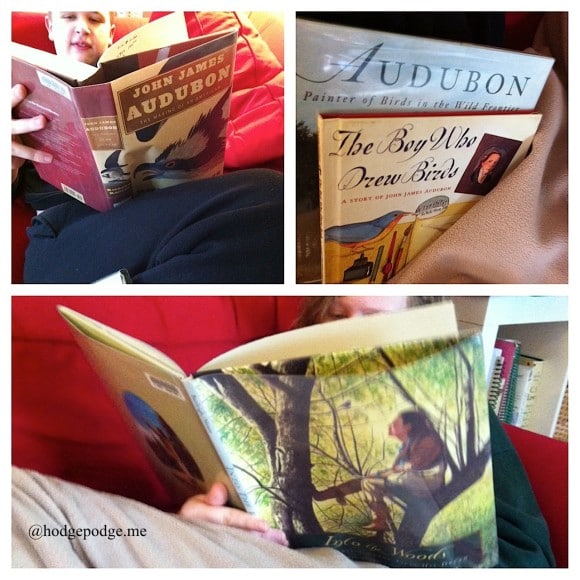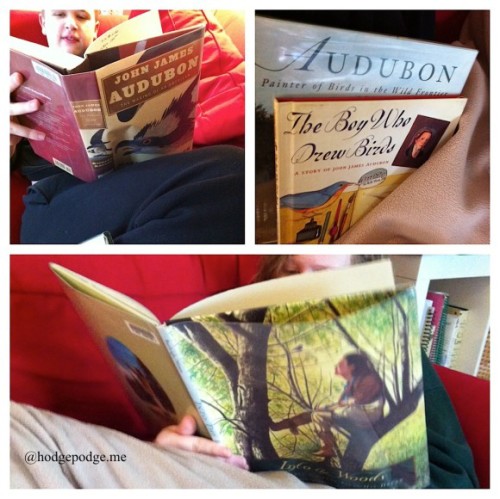 We look forward to HFA each week! My family enjoyed Grade 3, Late Renaissance to Early Modern period art and music, plans last year. All five of my children – from ages six to sixteen – joined in the study in age-appropriate doses. HFA complements our history studies. I reviewed Grade 6 in detail here at The Curriculum Choice:
—–> Harmony Fine Arts Plans for Art and Music Appreciation
Enrichment Joy!
Why do I share all this with you? Well, I want all families to know about Harmony Fine Arts and enjoy these enriching studies. Perfect for all ages. Grade plans for 1-12. Something for everyone. "Can we play that again? I really like it." 14-year-old
Don't Miss the June Art Special!
Harmony Fine Arts plans are on sale through Tuesday, June 10th, 2014. Just use code JUNEART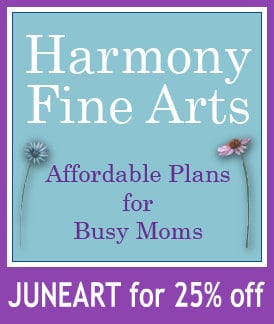 Click over to Harmony Art Mom, browse Harmony Fine Arts offerings and get your HFA plans before this special price goes away!
More Specials!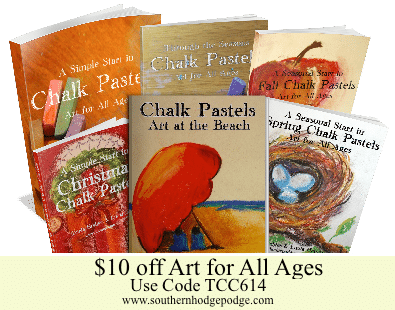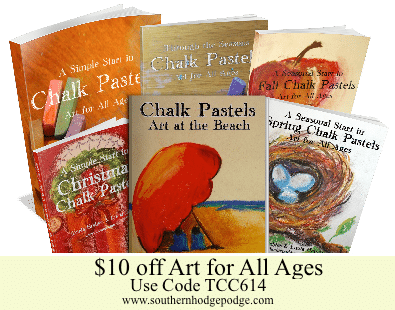 Art for All Ages Curriculum Bundle – $10 off the entire bundle (more than a year's worth of curriculum – over 106 tutorials!) Just use code: TCC614 (Good through June 10, 2014). Read Heather Woodie's review of A Simple Start in Chalk Pastels.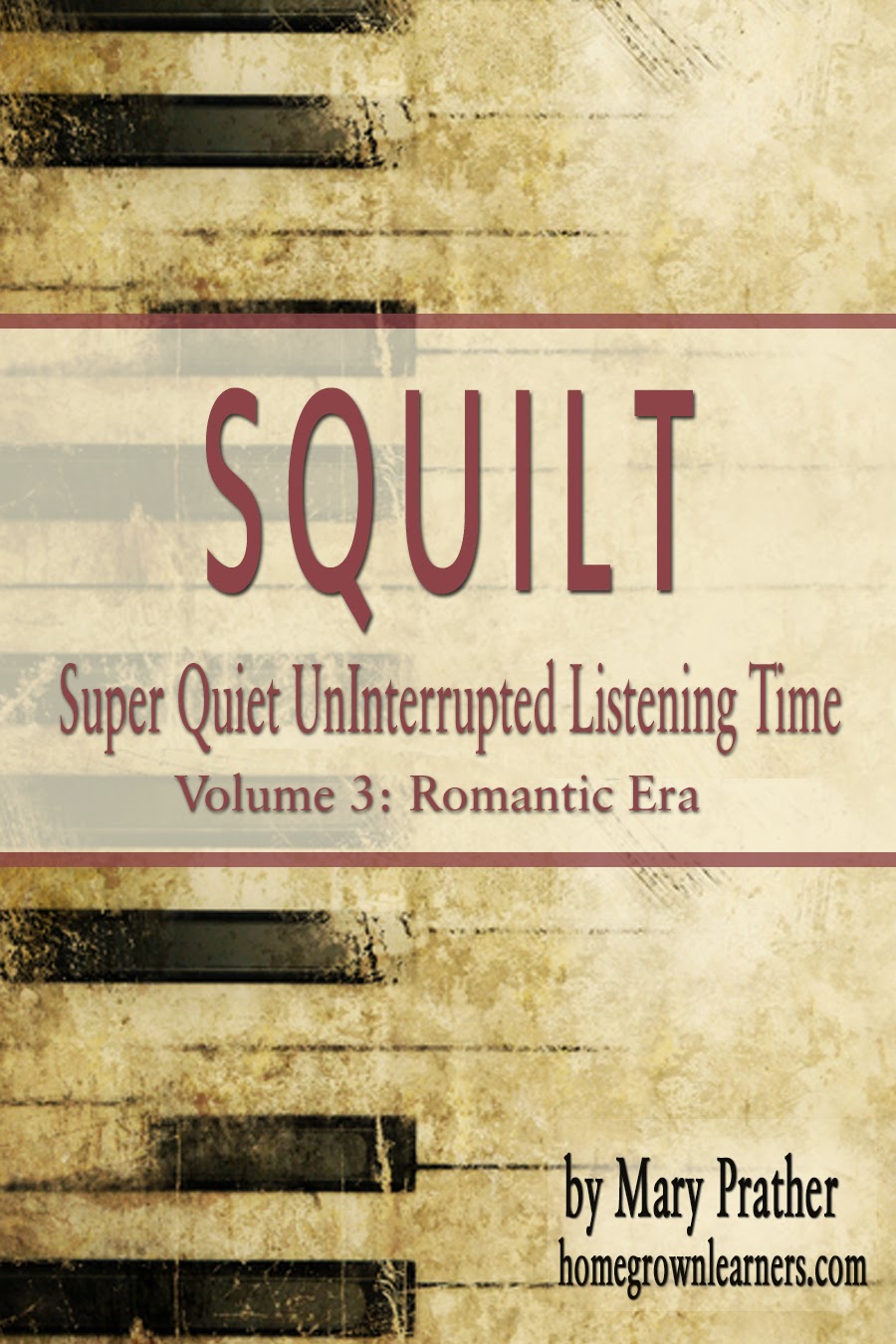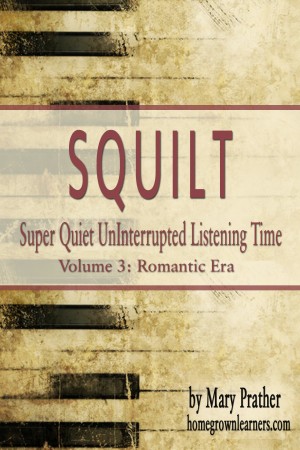 SQUILT Music Appreciation – 25% off using code: TCC2014 (Good through July 31, 2014). Read Jen Dunlap's review of SQUILT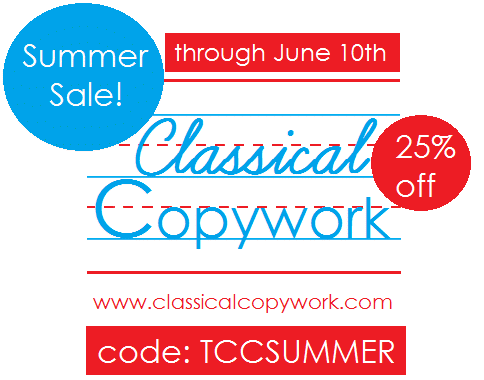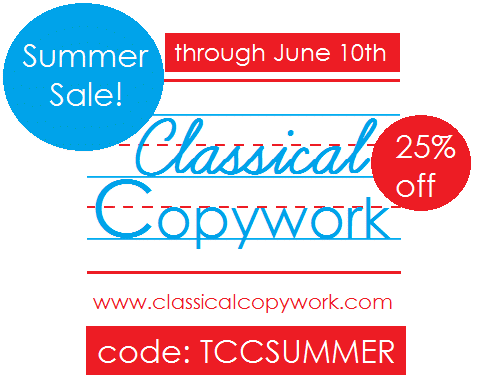 Classical Copywork – 25% off using code: TCCSummer (Good through June 10, 2014). Read Barb McCoy's review of Classical Copywork.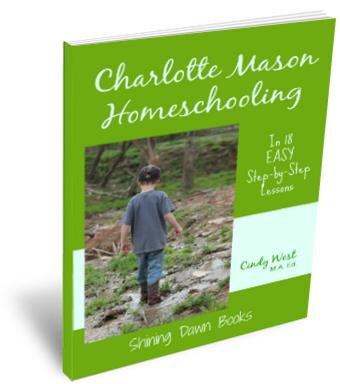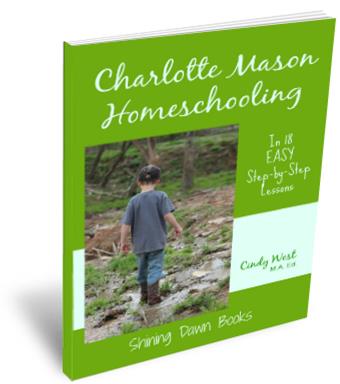 Get Set for Charlotte Mason!
$6.00 Sale on Charlotte Mason Homeschooling in 18 Easy, Step-by-Step Lessons
Code: GetSetForCM
Expires 6/30/14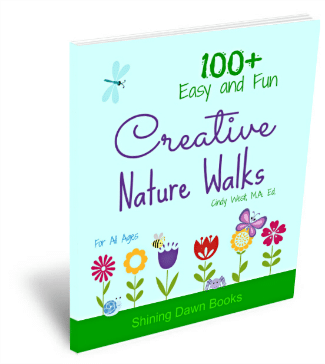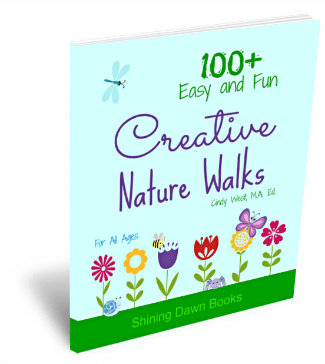 Enjoy Easy Nature Study This Summer!
$6.00 Sale on 100+ Easy and Fun Creative Nature Walks
Code: SummerFun
Expires 6/30/14
What homeschool resources are on YOUR list?
Homeschooling for over a dozen years now, Tricia faces a daily dose of chaos with five children from preschool to high school. She is author of art curriculum for all ages and a series of cookbooks at Hodgepodge. She and her husband, Steve (who writes app and technology reviews), are co-owners of Curriculum Choice.