Geography is one of our family's FAVORITE subjects!
Over the years we have studied everything from map reading and basic navigation to the cultures and customs from countries around the world.  We travel when possible to bring our learning to life, use many online resources to conduct research, and lead a homeschool geography co-op so we can learn with our friends.
As we began making plans for my son's first year of high school he asked if he could use one of his electives for a geography course.  We were busy trying to figure out how to pull such a course together when we learned about a comprehensive (and, according to my children, "FUN") high school curriculum called North Star Geography by Bright Ideas Press.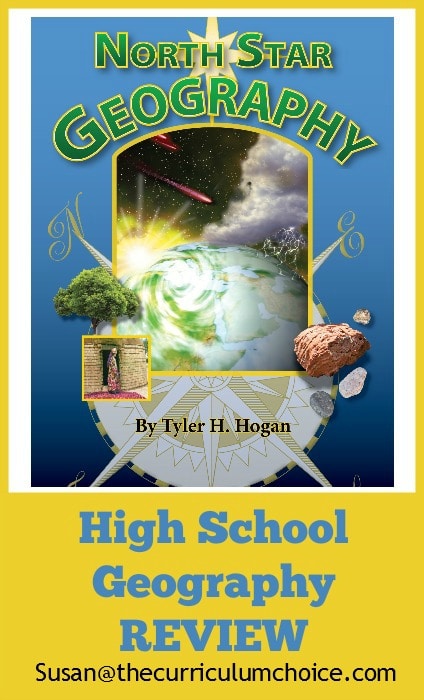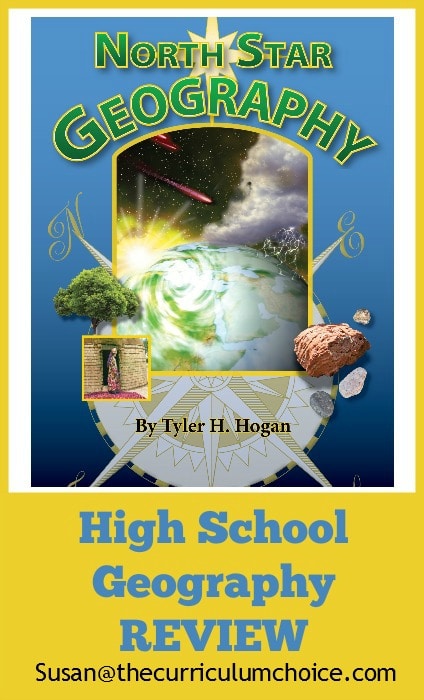 This post contains affiliate links.
Course Content
Designed for students in grades 7-12, North Star Geography is a complete world geography course, worth a full high school credit.
This course is divided into three categories:
Geography proper – Lessons 1-3 cover maps, navigation, and geographic tools such as compasses, atlases, and GPS.
Physical geography – Lessons 4-9 are focused on the earth with studies in geology, meteorology, oceanography, ecology, hydrology, and astronomy.
Human geography – Lessons 10-16 look at mankind and how he relates to his location and environment by discussing sociology, culture, religion, transportation, agriculture, government, and economics.
As you can imagine, the topics listed above are very broad!  I have been very pleased with the balance, curriculum author Tyler Hogan has successfully achieved with this material.  The text included for each topic is clear and thorough but not overwhelming.  Examples are offered throughout each lesson along with recommendations for further research.
Course Materials
North Star Geography includes a Student Reader and a Companion Guide.
The Student Reader includes:
16 lessons covering both physical and human geography
Each lesson is approximately 10-15 pages with text geared toward junior high and high school students
Lessons address high-level geographic concepts.  Sidebars are included to offer concrete examples and introduce students to places of interest around the world
Glossary
Reference Materials/Booklist
The Companion Guide includes:
Schedule options – guides to complete the program in 1 semester, 1 year, or 2 years
Atlas building instructions – with each lesson students add to a personalized atlas they create themselves
Hands-on activity directions – 3 activity ideas for each lesson
Memorization lists – learn where countries, world regions, and important physical features are located
Research questions – gain experience conducting online research
Note-taking pages – practice building important note taking skills, these pages also serve as study guides for quizzes
Reproducible maps and graphic organizers
Quizzes and tests with answer keys
Additional products you should consider purchasing to use along with North Star Geography are WonderMaps by Bright Ideas Press and an Atlas.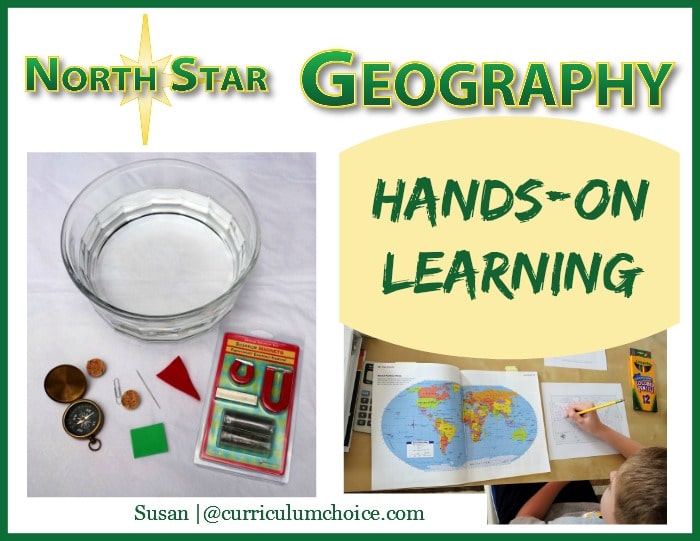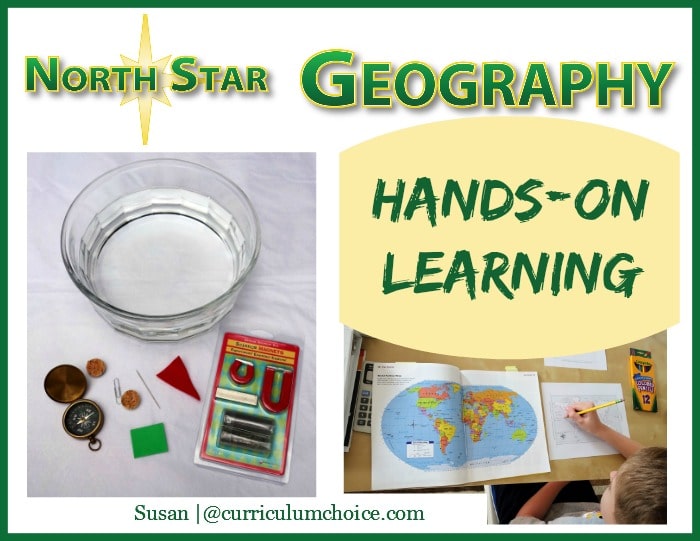 A Few of our Favorite Features
Schedule – We decided to complete the course using the one year schedule (that is a "school year" or 32 weeks).  We take 2 weeks to complete each lesson and that gives us time to comfortably read the lesson and complete several of the activities.
Hands-on Learning – We have always included hands-on learning activities in our homeschool lessons.  We were THRILLED to find a strong emphasis on hands-on learning with North Star Geography!  Each lesson includes 3 activity options and you can complete as many as you choose.  Here are a few examples of suggested activities:
Go geocaching or letterboxing
Distill saltwater
Build a storm surge box
Play Government Uno
Atlas Building – This has quickly become one of my children's favorite elements of the course!  They really enjoy looking up features of countries and using the information to label outline maps as they create their own personalized atlas. They have always liked trivia and fun facts so they have a great time finding interesting facts about places using the "Fact File" graphic organizers.
Note Taking – We understand this is a very important skill for high school and college so we have been intentionally looking for ways to incorporate note-taking into our lessons.  The note-taking pages are designed to help students focus on keywords and concepts.
Flexibility – This is by far my favorite feature of the program!  This course offers great content with a lot of flexibility.  There is more material offered in the program than any student/family should attempt. You are encouraged to pick and choose the assignments that look most interesting and best fit your schedule and your children's needs.
North Star Geography is available in 3 formats:
eBook (our preference – this downloadable file is available immediately and makes it easy to print pages as needed)
Hardback + CD
CD Only