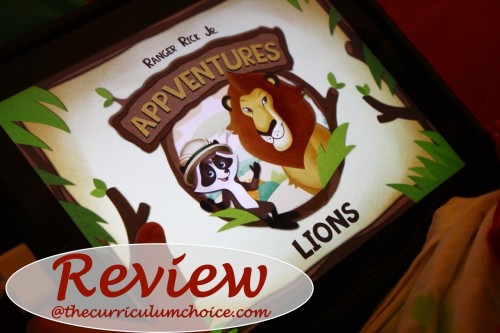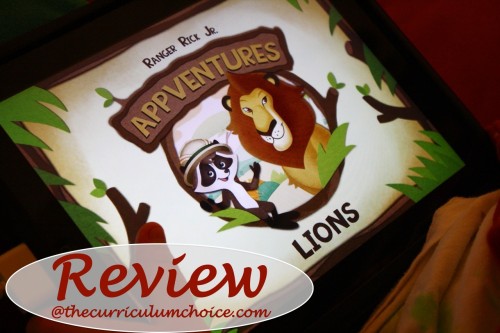 I loved reading Ranger Rick as a child. And my children have enjoyed the magazine as well. At one time we even subscribed to the wonderful Animal Baby magazine which has now been replaced with Ranger Rick Jr. The National Wildlife Federation (NWF) publishes these series of magazines. The NWF has also created AppVentures to complement their magazine series. AppVentures are a fun and interactive series for the iPad created for ages 4-7.

Today, Barb-Harmony Art Mom and I are teaming up to offer a dual review. You will want to visit Barb – she is reviewing the magazine at Handbook of Nature Study. I am reviewing the fun AppVentures Lions app here at Curriculum Choice!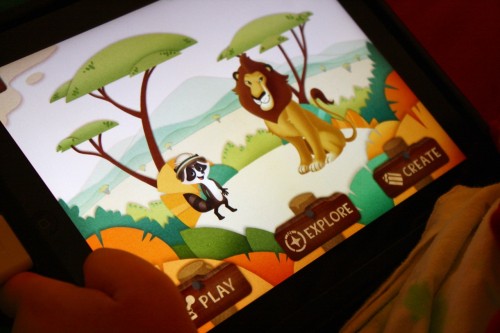 The AppVentures Lion home screen presents three options to enjoy: Explore, Play and Create. There are also three main characters introducing you to the activities and games. Ricky Raccoon is the known favorite of Ranger Rick. He is the guide, introducing the app. Lars the Lion is the star of this app. Sammy Skunk hides throughout the app for you to find (we've looked for Sammy Skunk in many a Ranger Rick magazine!)
Play
The Play section of the app includes five fun-filled games: Hide and seek, jigsaw puzzle, what's wrong with this picture?, photo safari, and match sounds.

Explore
"If you want to learn about lions, tap on my tracks." This portion of the app is an interactive photo story. What's wrong with this picture is a fun 'find the hidden pictures' – fun facts about the animals by clicking on their pictures. Travel to another area and click to watch a video or a photo safari. Another part of the tour on big cats has a quick 'How Big is a Big Cat?' comparison with facts.
Create
This section of the app has so much to choose from: make animals, music and stories. There is a sticker board, animal music (make some wild music with animal roars and calls), an animal builder (build wacky animals!) and trail tales (write a silly story).

Fun Features – You have to move around?

In one game, in order to take pictures of all the lions in the lions' lair, you have to pick up the iPad and move around. I've watched the children and played it myself. You have to move the iPad all around the room to find all the lions. Lots of fun! The game even gives you a count of how many lions you have taken pictures of.

Find it
Ranger Rick Jr. Appventures is available via the app store. Ranger Rick Jr – Lions is $4.99
There are more app adventures coming soon!
App adventures are compatible with iPad 2 or later as well as iPad mini.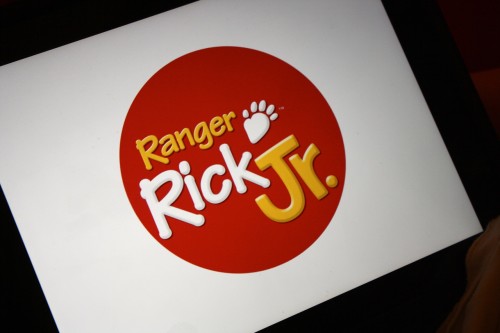 With this amazing app we've found a fun way to extend the learning of Ranger Rick Jr magazine!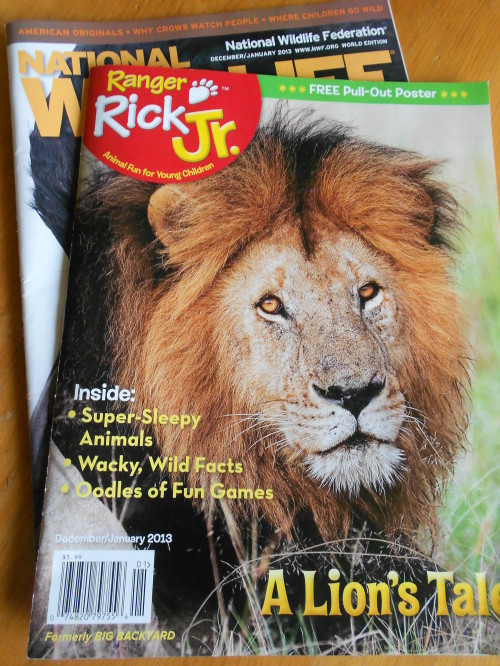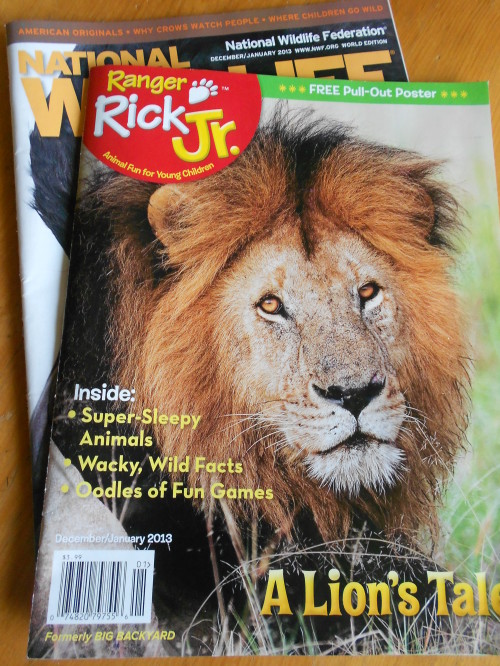 Don't forget to stop by and see Barb-Harmony Art Mom's review of Ranger Rick, Jr. magazine.
Homeschooling for a dozen years now, Tricia faces a daily dose of chaos with five children. She shares a mixture of free art lessons, recipes and helpful homeschool habits at Hodgepodge. Her husband, Steve, also writes reviews here at Curriculum Choice.
How have you enjoyed Ranger Rick in your home?