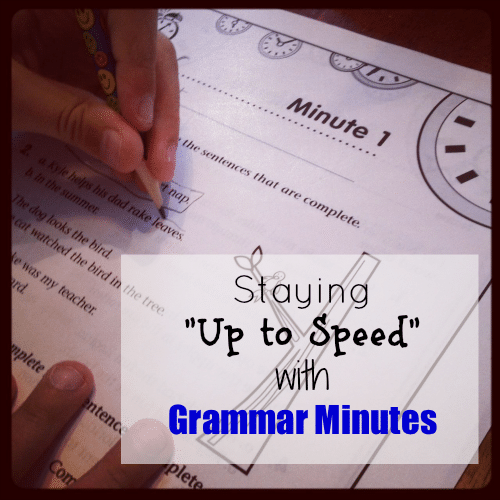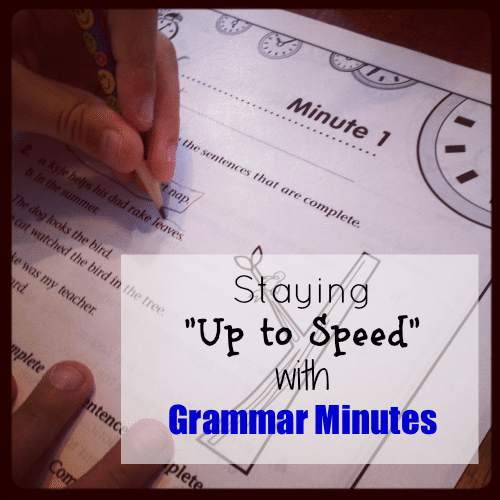 Each of my children (grades six and two) has a gentle grammar program they use. I want to make sure, however, that they know what will be required of them when they take standardized tests this spring. I was  looking for something quick, engaging, and low stress to assess their grammar skills.
Grammar Minutes  has been just what I was looking for, and my children actually LOOK FORWARD TO GRAMMAR.
While not specifically designed for homeschoolers, I have adapted (and quite easily, I might add) the program to fit our needs. There was also a workbook for sixth and one for second grade.  Perfect.
About Grammar Minutes
Each program consists of 100 grammar "minutes" – basically 100 worksheets to review basic grammar skills. A worksheet might take "a minute", but sometimes they take longer.
Each workbook has a scope and sequence, which generally follows what children would be learning in a regular classroom.
There is also a "Minute Journal" to record all of the grades on the grammar minutes.  (My children like this. I glued it on the front of their Grammar Minutes folders.)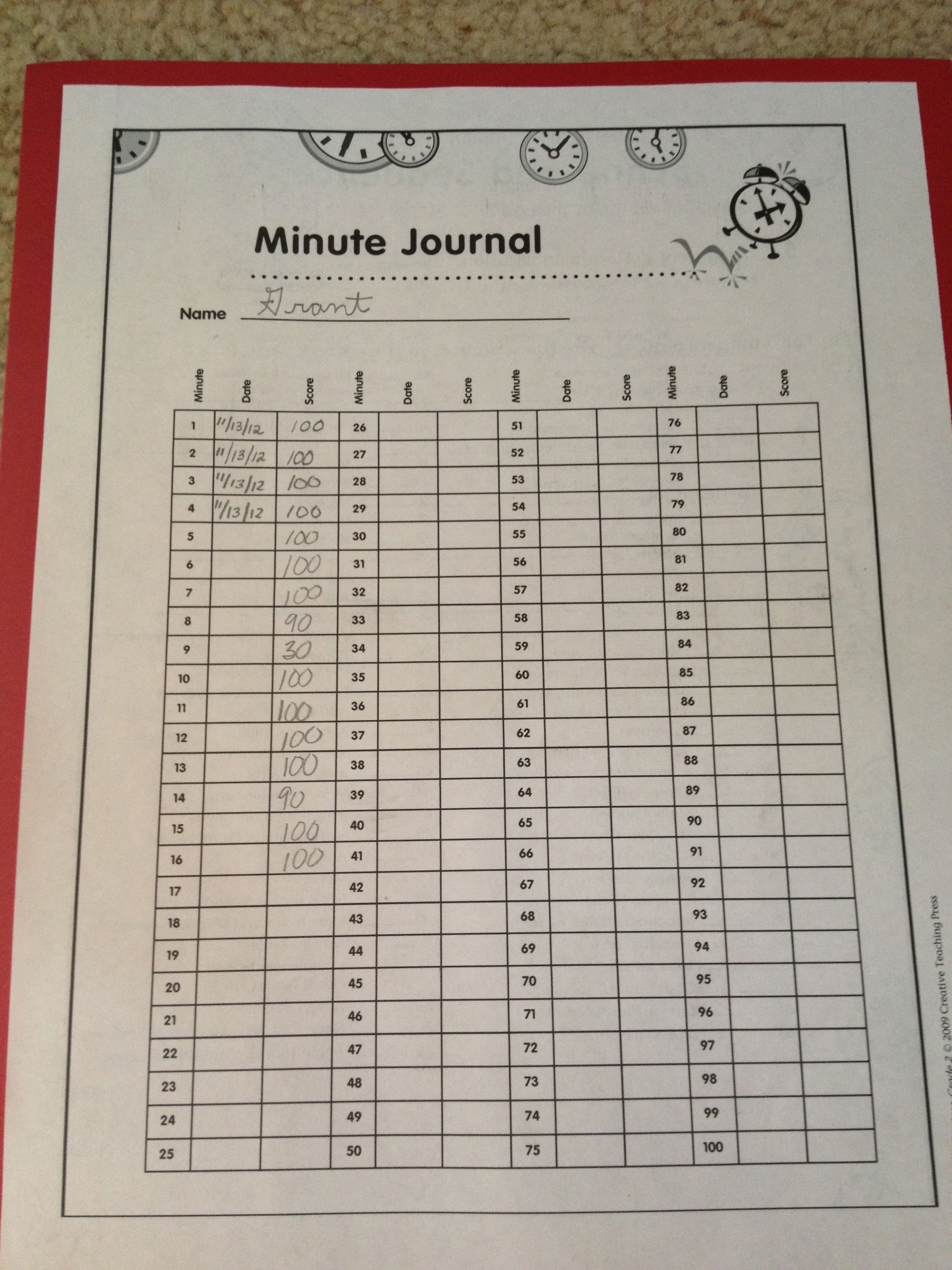 Why We Use (and Like) Grammar Minutes
We use Grammar Minutes because I think grammar skills are VERY important. I want to be sure my children know the skills necessary to be good writers and test well in this area.
Grammar Minutes serves as a diagnostic tool for me. If one of my children has trouble with a specific Grammar Minute, I find supplemental activities to make sure they understand the concept before we move on.
The activities are short and don't make my kids feel that grammar is drudgery. They like looking at their scores and keeping track of their progress. Anything with numbers and boxes to check off is a big hit in my house.
Where to Find Grammar Minutes
Grammar Minutes are available in many places, but I downloaded them from Creative Teaching Press. Each child has their own Grammar Minutes folder on my computer and I print off sheets as needed.
If you're looking for a diagnostic tool for grammar, or even a little supplemental grammar practice, I highly recommend Grammar Minutes. It's a great way to keep your children's grammar "up to speed"!
~ Written by Mary, of Homegrown Learners