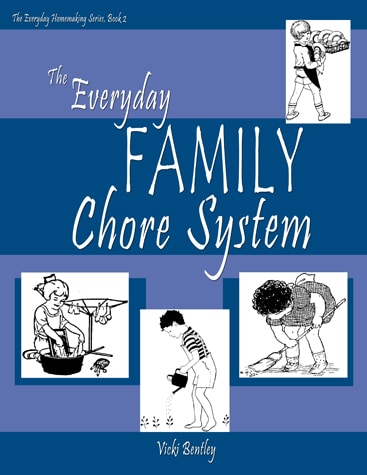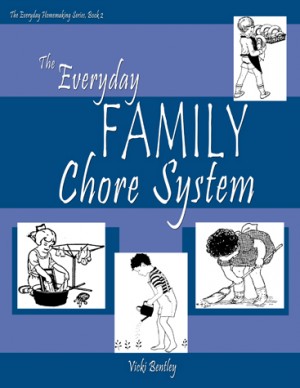 I was so excited to do this review that I about jumped out of my chair to type the email – as getting organized is a goal of mine. I would love to talk with you about this amazing system. I tweaked the chore system for myself and my smaller family and I believe it has the possibility to benefit many others! Especially those with large families. This chore system is designed by Vicki Bentley of Everyday Homemaking and HSLDA's The Early Years.
I love the concept of The Everyday Family Chore System:
teach children how to do a chore
provide cards so they have a reminder of how to do it properly
assign the chores daily/weekly
you, the parent, are free from following your children around answering their questions and verifying they "did the job right".
Put the system somewhere visible so everyone knows where it is and mom doesn't have to be asked constantly.
The beginning part of the booklet explains the system and how it is supposed to work. The last part is full of "How-To-Do-It Cards" and the Job Labels (these are reproducible for your family, if needed). There are a lot of cards!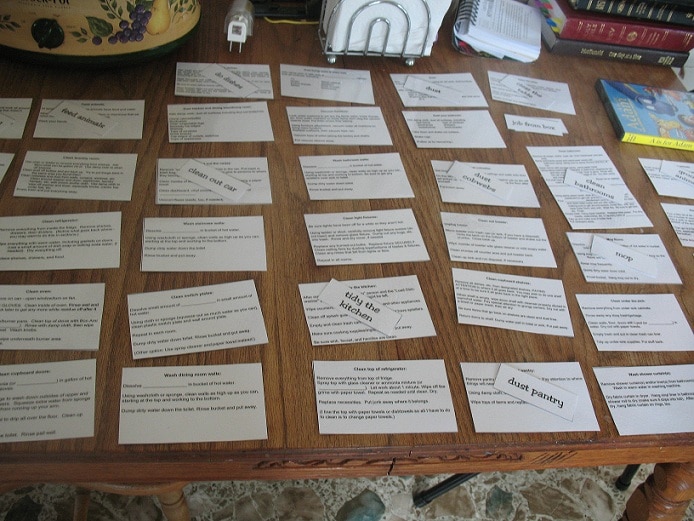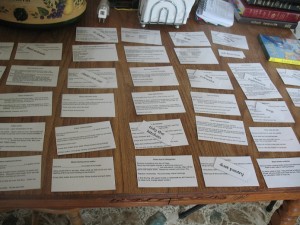 Some of the chores are: Sweep the stairs, Set the table, Clean switch plates and Empty dishwasher. There are also some blank cards so you can fill in any extras you may need. The cards are very detailed. Below is an example: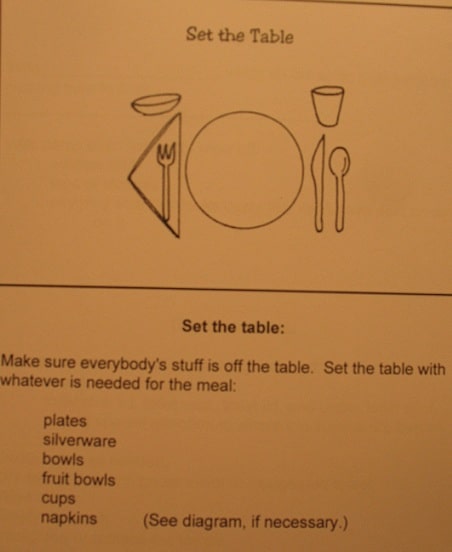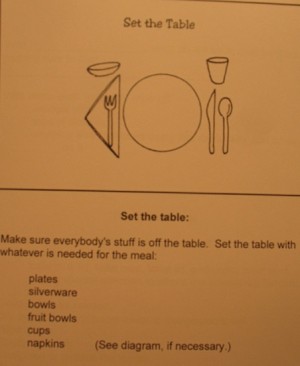 Where can you purchase it? It is 88 pages; coil-bound glossy cover and sells for $19.99.
Although this system would work best for a large family, it did get me thinking so I made this for my preschooler: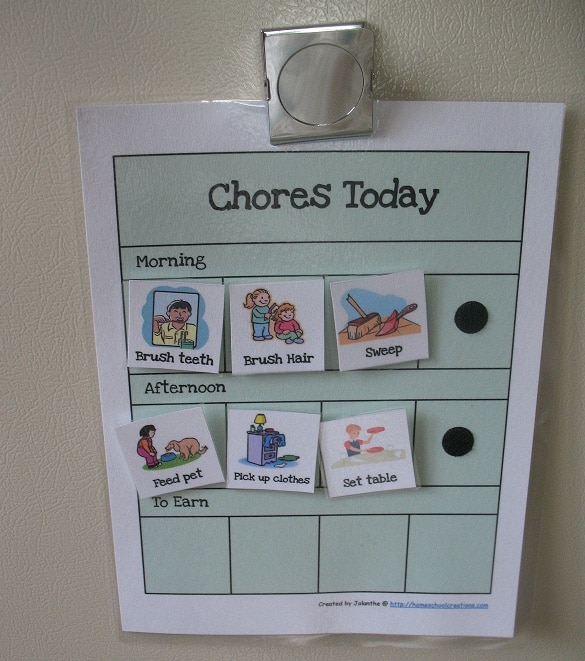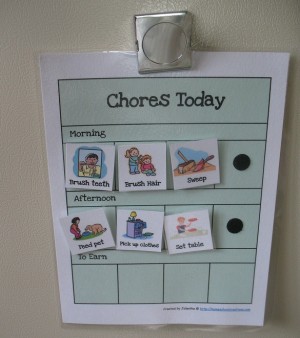 Chore printable pictured via Homeschool Creations
Would I recommend this item to others? Absolutely! If you are someone with several children and could benefit from a system like this, I believe it is worth every penny. I love the concept and I learned some good thoughts behind "training your children up" correctly.
You might also be interested in Ellen's review of Vicki Bentley's Home Education 101: A Mentoring Program for New Homeschoolers.
Now for the giveaway! Two (2) Everyday Family Chore Systems!
Here's praying you have fun learning!
Come visit Dawn over at her blog, Guiding Light Homeschool, on Facebook and on Twitter…new friends are ALWAYS welcome!