History is one of our favorite homeschool subjects – in no small part to the wonderful resources from Home School in the Woods. They offer great hands-on products that make history come alive. One of their newest products is part of their Project Passport world history series – this time it's all about Ancient Greece.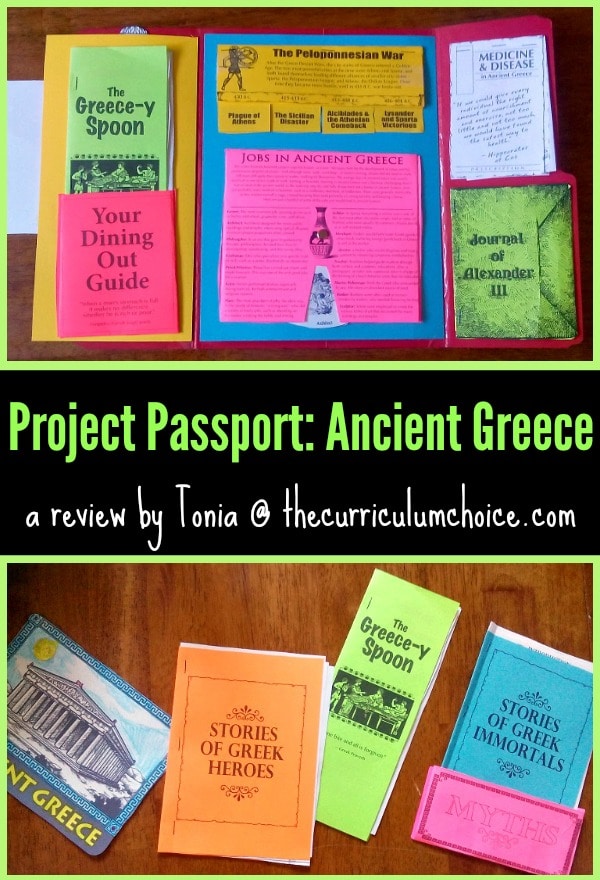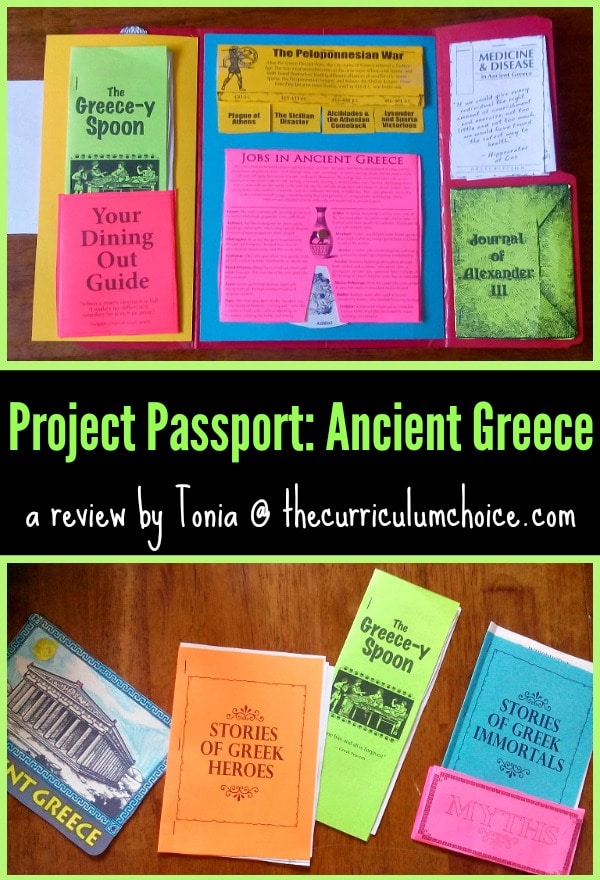 This post includes affiliate links.
The Project Passport Series
The Project Passport series focuses on the events of world history. Currently, there are four studies in the series (with more to come!):
Ancient Egypt
Ancient Greece
The Middle Ages
Renaissance & Reformation
Each of the studies in the Project Passport series follows the same format. Your children will start by making a 'luggage' folder that can be used for each of the studies – just keep adding to it each year. Along the journey, you'll travel to 25 'Stops' that feature different aspects of the life and times of the study. Each stop contains plenty of hands-on fun – you can add pieces to your lapbook or scrapbook, choose from the many hands-on projects, collect postcards, make a timeline, or any of the other fun activities that are included. While your children's hands are busy with the projects, you can read aloud the Guide Book Text and learn more about the interesting people, events, and culture of the time period.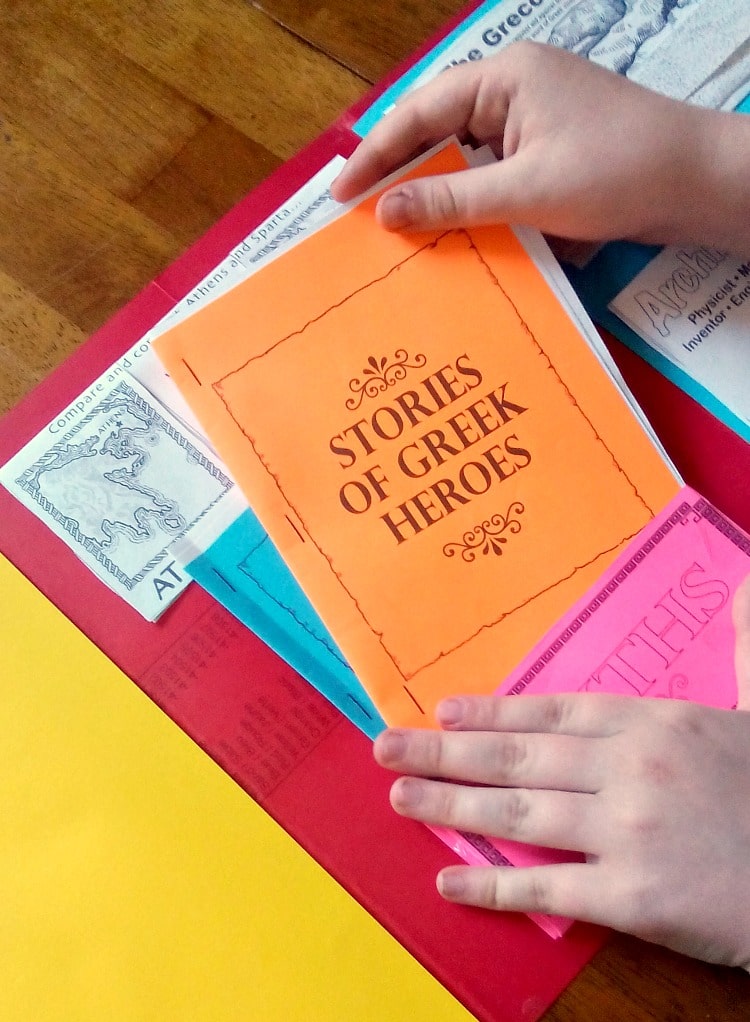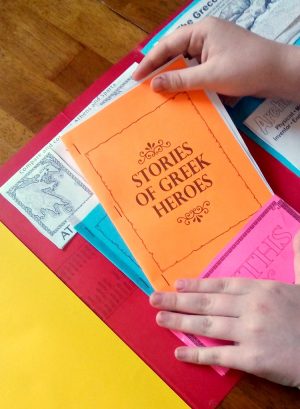 Each study in the Project Passport series can be done as quickly or as slowly as fits your needs. You could easily complete two studies in one school year (and even three if you plan to cover three stops a week). The program is completely self-contained – everything you need is included in the download (or on the CD) but you could certainly add more to it. We like to include some extra literature or other assigned reading.
Project Passport: Ancient Greece
Ancient Greece follows the same format as the previous studies. When you download the files you'll find:
Binder covers & spines
Introduction
Travel Planner
Travel Tips
Travel Itinerary for each stop
Guide Book Text for each stop
Project Masters for all the planned activities
Teacher Keys
Additional Resource recommendations
8 Audio Tours
At first glance, it's a bit overwhelming, but there is a logic and sequence to the program that you'll discover when you look at the files. Start with the Introduction & Travel Tips to get your bearings. Then, use the Travel Planner to select the projects you'll want to do before you start printing and organizing your study.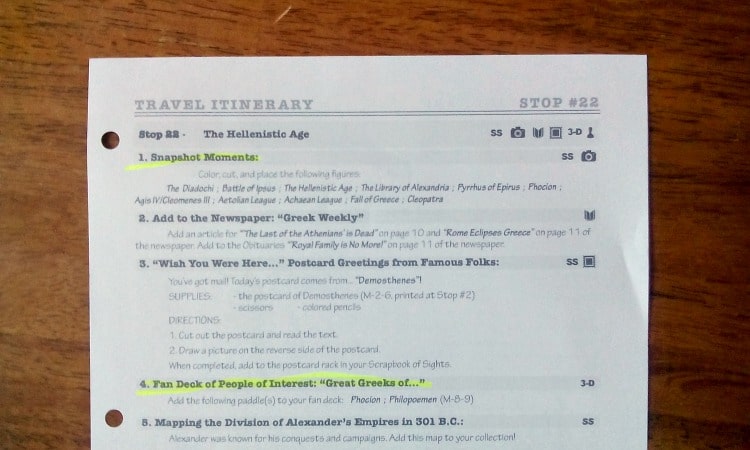 We LOVE the fun projects and activities that Home School in the Woods incorporates in all of their studies – and Ancient Greece meets all of our expectations. You can choose to work on a notebook or a lapbook (or both!), create a newspaper, work on hands-on projects, play games, or create a timeline. The study is completely personalized – you can do as much or as little as you want.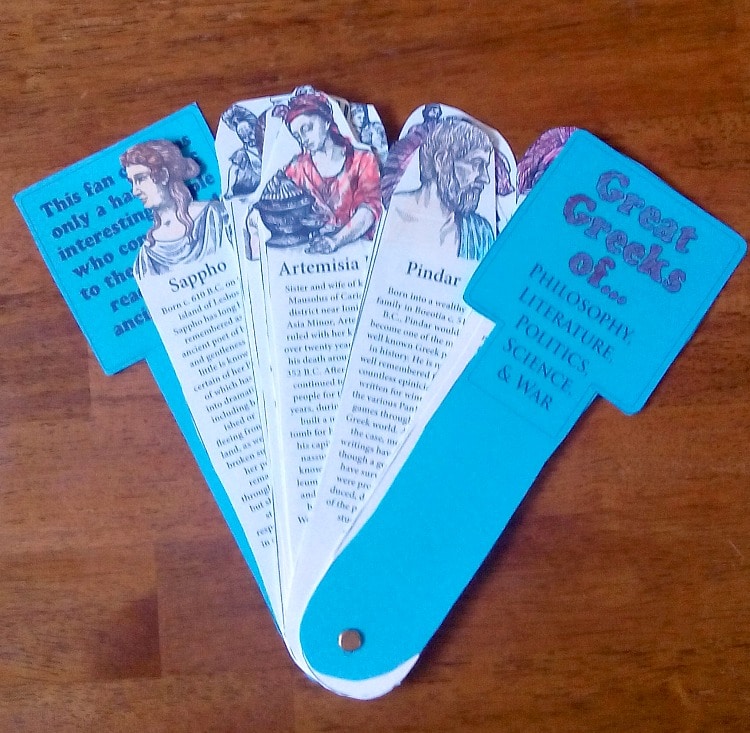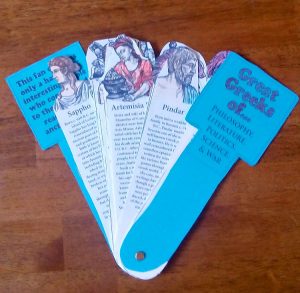 Activities and projects for Ancient Greece include:
Scrapbook of Sights Notebook
'Greek Weekly' Newspaper
Ancient Greece Lap Book
Snapshot Moments timeline
'Wish You Were Here' Postcards
Mapping Ancient Greece
Fan Deck People of Interest
Souvenir Craft Cards hands-on projects
'Greek Life' File Folder Game
Once you've gotten organized and printed the masters for your projects you'll be ready to dive into your studies! You'll learn all about ancient Greek life – from the very beginning to the end of their Golden Age. Here are some of the topics you'll learn more about during your travels through Ancient Greece:
Aegean Civilizations
Archaic Period
Greek Government
Everyday Life
Athens & Sparta
Culture & Science
Arts & Philosophy
Religion
Warfare
Greco-Persian Wars
Peloponnesian War
Alexander the Great
Hellenistic Age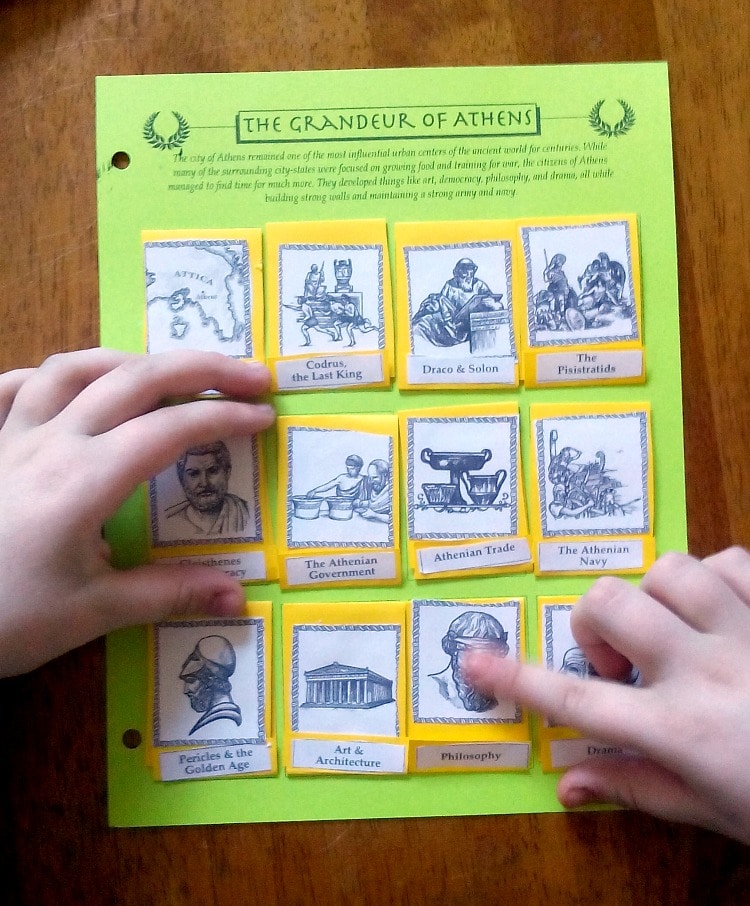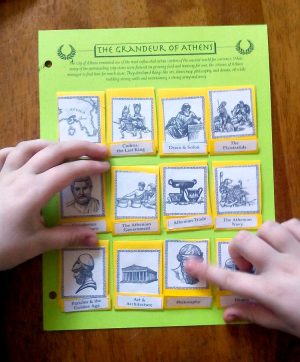 How We Use Project Passport
What I love most about the Project Passport series is how easy they are to incorporate into your day. You can use them for a full history study, using two or three a year – and we've certainly done that. But this year, we're working on another time period for history (and using the Time Travelers series from Home School in the Woods!) but we've easily added Project Passport: Ancient Greece to our daily morning time.
Each day I read aloud the Guide Book Text while my daughter works on her selected projects. After we've finished we discuss the reading and what we're learning. Because I prepared everything ahead of time our daily work is open-and-go, giving us plenty of time to work on the things that interest us.
If you'd like to learn more, you can take a look at Project Passport: Ancient Greece right from the publisher's website, Home School in the Woods.
Interested in learning more about the products from Home School in the Woods? Take a look at these reviews:
~ Written by Tonia L. 
Save