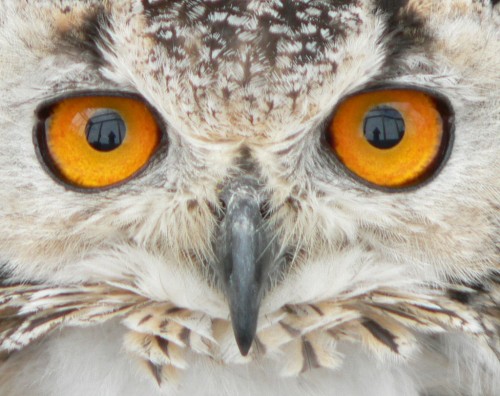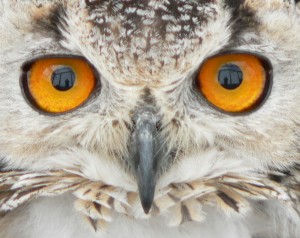 There's something special about owls. Their golden-eyed gaze, silent flight, nocturnal ways, and mysterious calls capture our imaginations and fascinate our minds. In fact, owls are my family's favorite bird. If it were legal to own one, we would! So my daughters were thrilled with the Owls Project Pack from In the Hands of a Child.
This ready-to-assemble, reproducible lapbooking kit comes with everything you need for a complete inquiry. You furnish basic supplies, such as paper, scissors, adhesives (tape, glue, stapler, etc.), and writing and coloring tools.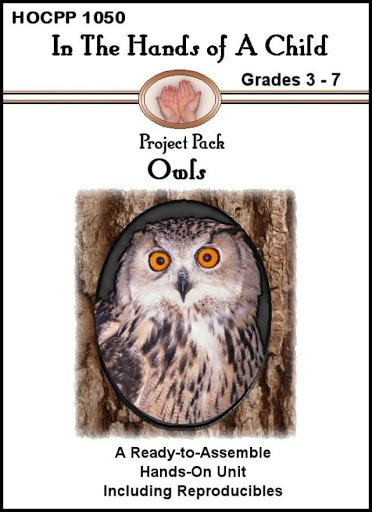 Perfect as either a standalone unit study or as a curriculum enhancement, the kit's components include a thorough Table of Contents, which provides a good overview of the study; a helpful Planning Guide, which organizes the study's activities and various components; the Research Guide, detailed below; a list of core concepts, each of which includes a graphic organizer or template for hands-on activities; and reproducible graphics with complete instructions and photos of completed lapbooks.
The meat of the study is the comprehensive Research Guide, written in chapter format, which contains:
19 lessons, including Owl Anatomy, Types of Owls, Habitat and Range, and Diet
Full instructions to complete each activity
Bibliography of sources used
List of books for further reading
Links to related websites — such as sites for further research AND sites that sell owl pellets you can order and then examine at home!
The Owls Project Pack is designed for third through seventh graders. However, I like that it is very adaptable. The guidelines offer suggestions for modifying the kit for younger children, as well as beefing it up for older students. That way, families with a wide range of ages can use this study together.
In the Hands of a Child offers a sample download on their website, so you can take a peek before you buy. Moreover, the project pack is available in several different formats for your convenience, such as print, CD, e-book download, and print plus CD. If you're not sure which format would best suit your needs, click on the handy comparisons link for more information.
I am very pleased with the Owls Project Pack; it meets all my qualifications for educational material: high-quality content at an affordable price. And it's all about owls.
How could I resist?
~by Ellen, The Bluestocking Belle