Space, roller coasters, art and origami! Sounds like the perfect learning combination. Don't you think? Well, we think Dover Publications brings us just the added extra learning we need to either supplement our homeschool learning or take a detour and study something new! I love that some days we can simply set aside our schedule and allow the afternoon to be all about delight and interest-led learning. Which one of these would you choose?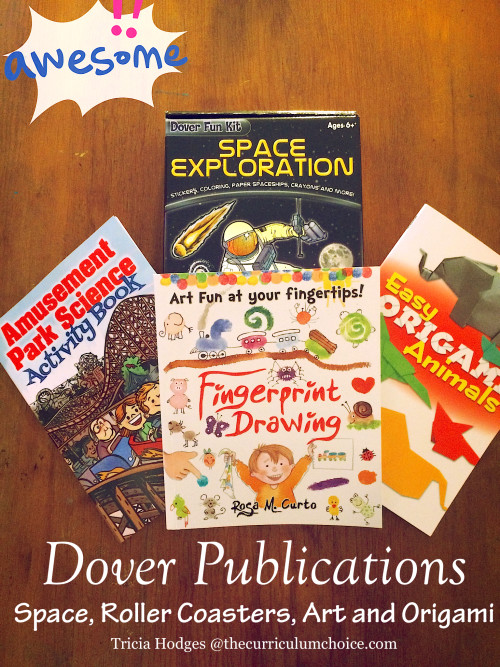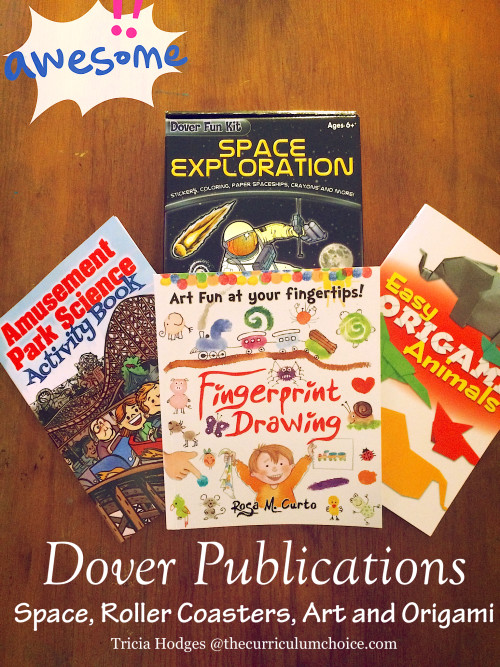 ~Don't miss the discount code plus the giveaway at the end!! We received these Dover Publications resources in exchange for an honest review. All opinions are our own and we love the benefits and blessings we are continuing to see! Please see our disclosure policy.
Dover Publications for Homeschool and Gift Ideas!
With the holidays approaching, these resources would also make great gifts. I especially like that this Space Exploration Fun Kit comes all tucked in a nice box. Easy to grab and go – take on the go to practices and appointments.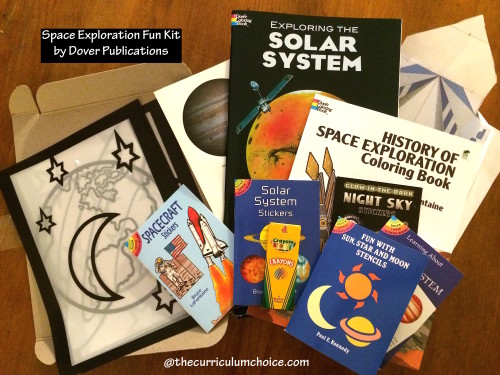 Space Exploration Fun Kit – we happen to be studying Astronomy this year and this kit made it even more fun. 50 stickers! (even glow in the dark), two coloring books and four stained glass coloring sheets, three cut and fold paper spaceships, six pre-cut stencils and even some crayons. Our two elementary children have had such fun with this!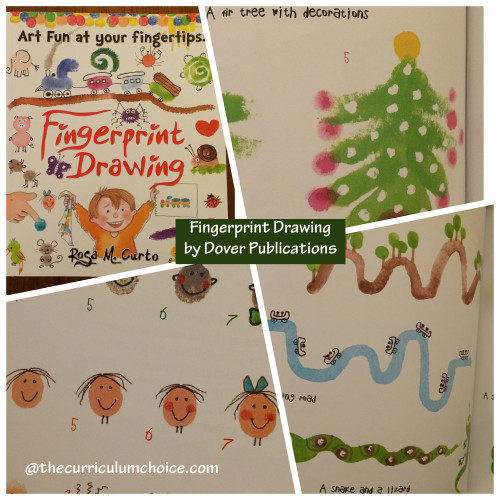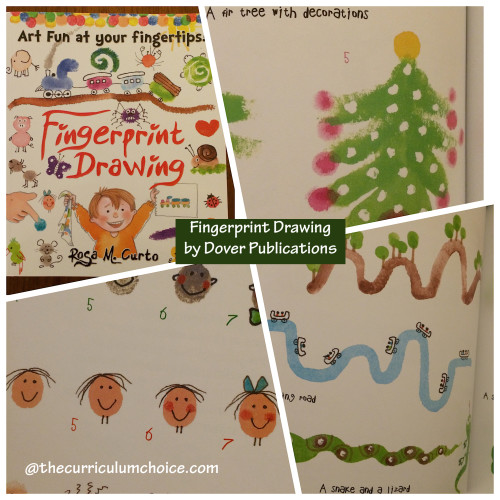 Fingerprint Drawing – Step-by-step directions show you and your child just how to make all kinds of wonderfully fun pictures. Takes finger painting to a whole new level! (plus, get yourself an ink pad and make it easy clean up with baby wipes). We are making many a greeting card right now.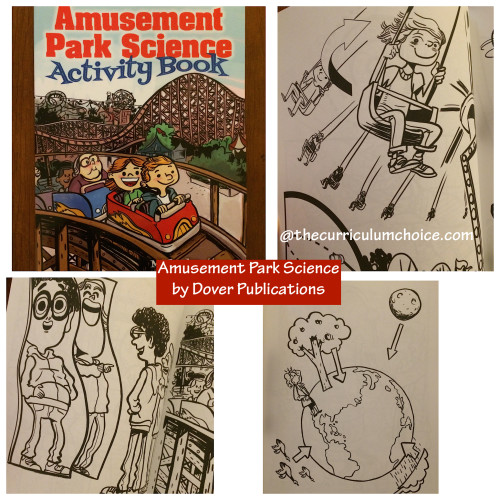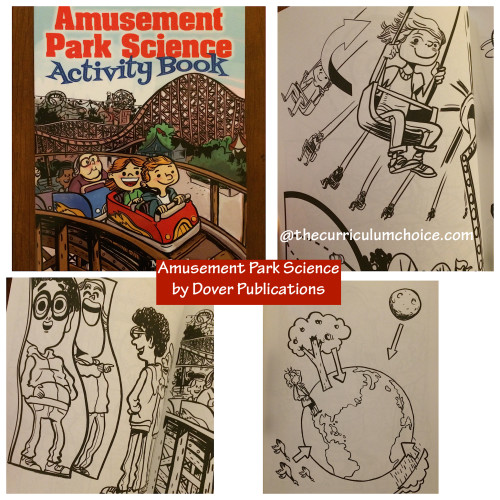 Amusement Park Science Activity Book – "fascinating scientific principles are at play" – physics, gravity, inertia, velocity, centripetal force, momentum and more amusement park effects!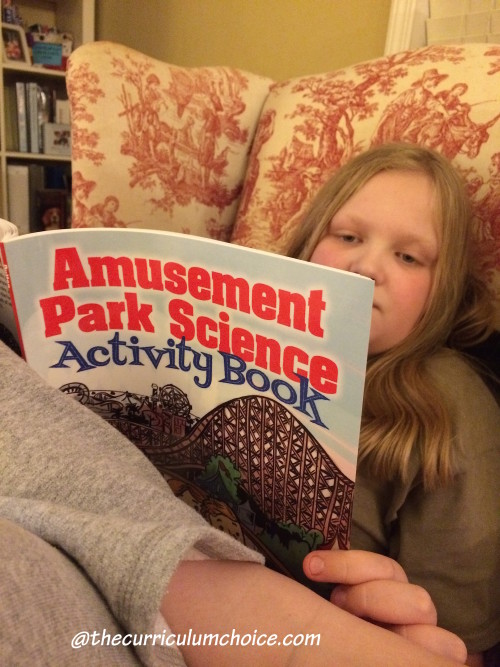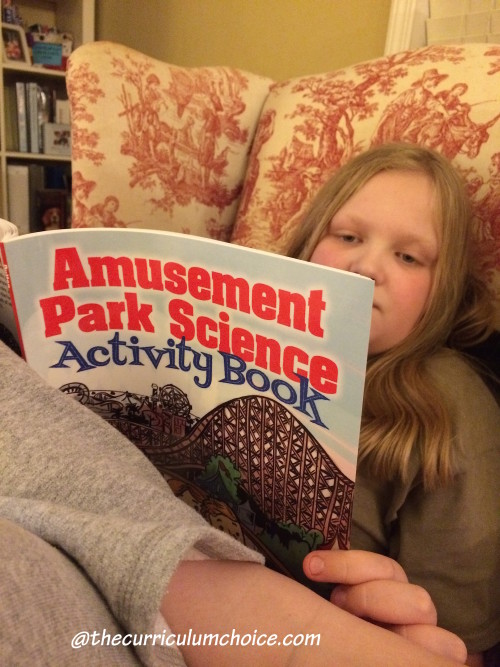 "This is really great!" ~ 4th grader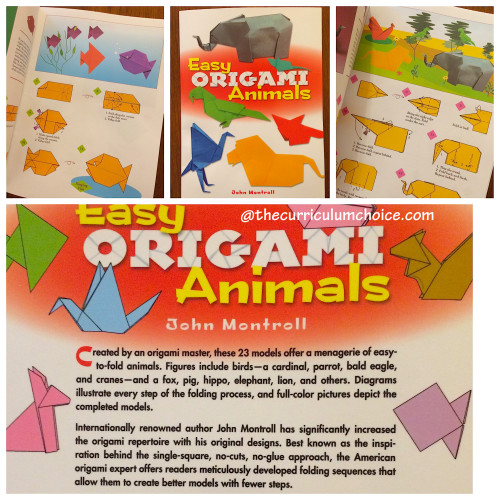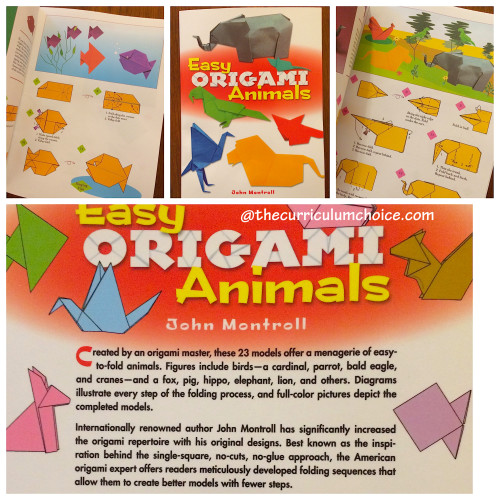 Easy Origami Animals – studying animals this year? Or simply need something to keep hands busy while you do the family read aloud? These origami animals with step-by-step instructions are such fun.

How an Art Box Can Inspire Artists
Gift Idea – Art Box
You might want to build an art box as a gift for your children. Can you see how these resources from Dover Publications are a wonderful addition to our Art Box? Fingerprint art, origami and the high-quality coloring books from the activity kits. Learning, art and fun!
Be sure to check out all the Dover Publications offerings we have shared here at The Curriculum Choice. We have a whole section!
Where can you find these Activity Kits for Homeschool Fun? Special Discount from Dover Publications!
Find each of the titles at the Dover Publications website. Plus for a limited time, you can get 25% off your order. Just use code WHBA through 12/31/15.
Now for the Giveaway!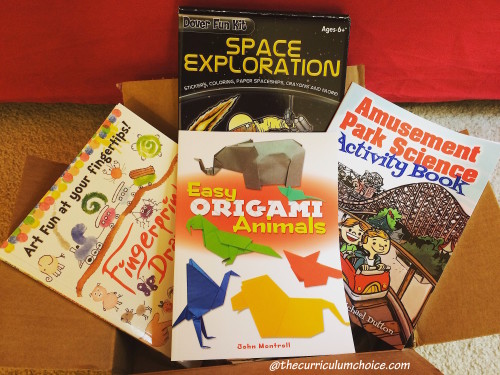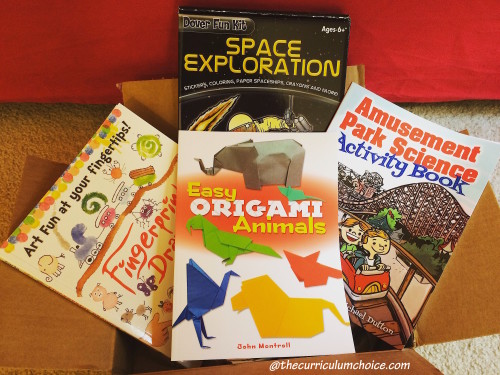 Dover Publications is giving the following away to one (1) blessed The Curriculum Choice reader!
Space Exploration Fun Kit $16.95
Fingerprint Drawing $12.99
Amusement Park Science Activity Book $4.99
Easy Origami Animals $4.95
A $39.88 value for you!
Simply follow the instructions in the rafflecopter widget below…
a Rafflecopter giveaway