It's the perfect time of year to take on a winter themed nature study in our homeschools. I've chosen Coping with The Cold, a NaturExplorers product from Our Journey Westward to look at how animals cope with the difficult winter season. We often watch the birds visiting our feeder during winter and wonder how they survive such bitterly cold conditions so this seemed like the perfect unit study for us to tackle.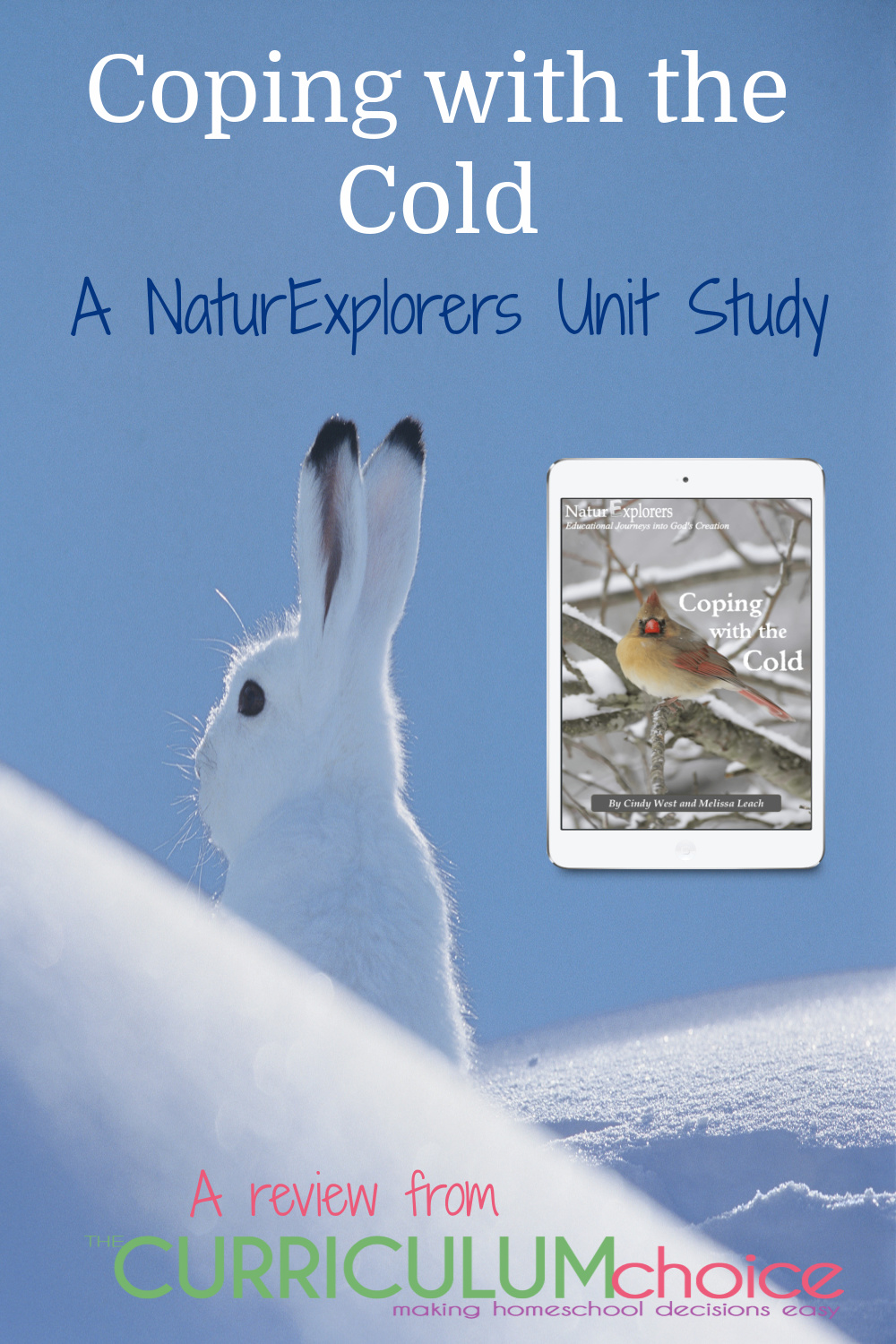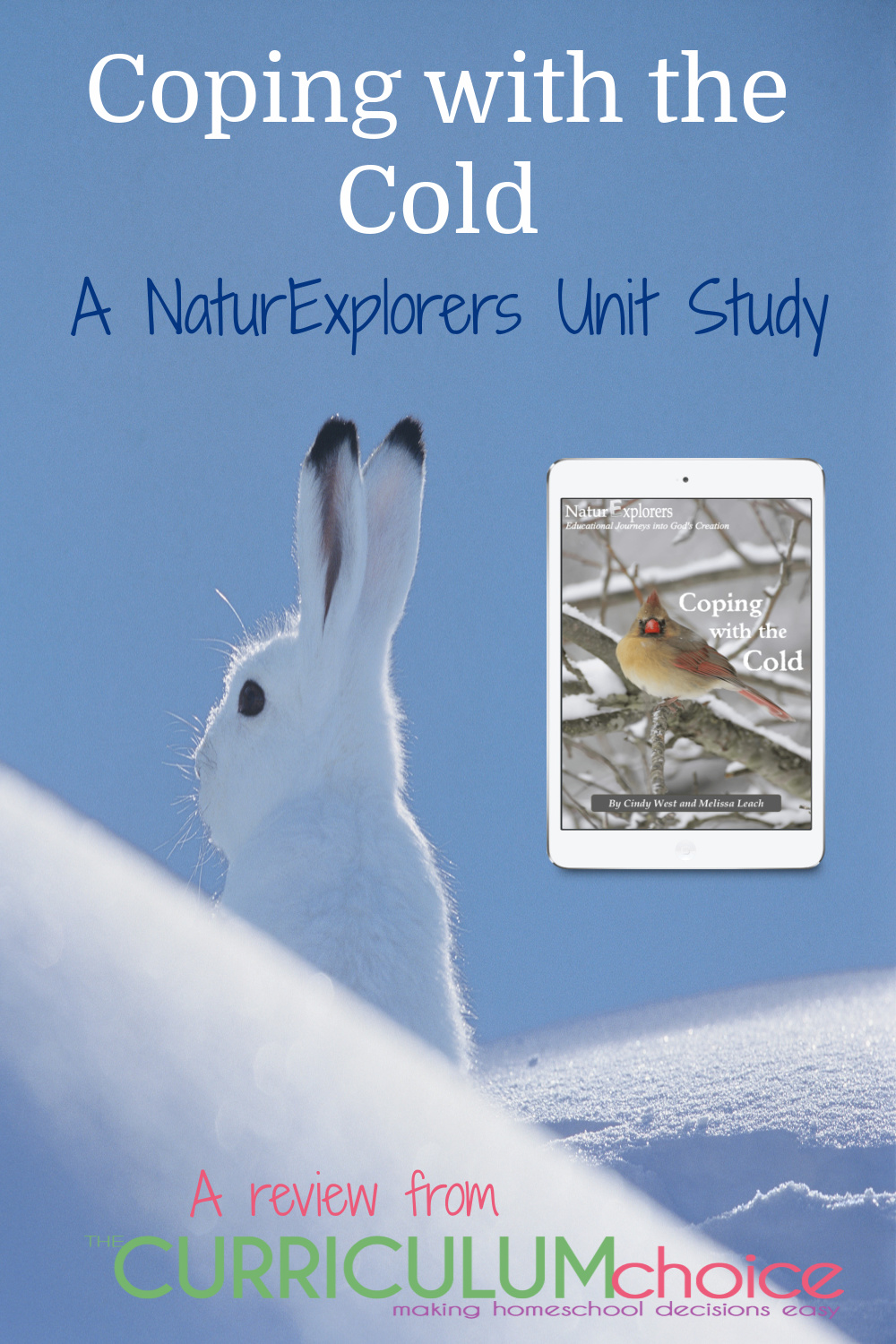 Coping with the Cold
The theme of this particular NaturExplorers unit study is Coping With The Cold – How animals survive the winter season. Learn how animals prepare for and survive the winter season by learning about adaptations, migration, and hibernation through a huge selection of outdoor and indoor nature study ideas!
Topics Covered
Hibernation
Migration
Adaptation
As a Charlotte Mason homeschooler, this product ticks all the boxes:
Inspiration for you as the teacher and literature suggestions for the children
Background information on the topic which is always helpful
Plenty of ideas for nature walks and other outdoor activities
Writing and research ideas
Ideas for hands-on activities
References for Bible study, art and composer study, and poetry
Note-booking pages
Kid friendly internet links and a book list for further study.
A great thing about this unit study is that it's completely adaptable. You can use it with your own family, or use it in a co-op. It comes with helpful tips on how you can adapt the material for younger and older children. It's so flexible!
What You Can Expect From This NaturExplorers Unit Study:
You will start off your study with a 'literature launch', that is, you will choose a book (the unit study has a book list of five to choose from, although you are not limited to their suggestions), and read it together.
Then you will set the scene for your children using the beautifully written 'Inspiration Point'.
It's a cold snowy day as you bundle up and head out for a brisk walk. As you are walking it seems that all you can hear is the crunching of snow beneath your feet. You stop for a moment and observe the wooded landscape around you. All you can see are the bare branches of the trees around you without an ounce of life scampering about.

Excerpt from Coping with the Cold unit study.
Immediately the children are swept up into their own adventure, picturing themselves as part of this nature story. I almost feel like I'm a character in the poem, "We're Going On A Bear Hunt".
I would recommend reading the 'Background Information' before starting this study as it gives you ample information and develops a clear picture of the material you will be covering with your children.
Once you have read your story and inspired the children it's time to get outside and explore. You will find a wealth of suggestions on what to look for numerous nature walks. Likewise, there are plenty suggestions for branching out hands-on activities from the simple – Placing bird and squirrel feeders in your yard to building shelters in your yard for overwintering insects and animals or even making your own snowshoes.
There are 14 note-booking pages for your children to use throughout this study. These are a great way for children to keep a record of what they have learnt if they are averse to keeping a nature journal as some children are (Yep! I have one of those).
Purchase Coping with the Cold
You can purchase NaturExplorers – Coping with the Cold as a PDF download from Our Journey Westward.
Check out ALL the NaturExplorers Unit Studies!
Make Nature Study Easy and doable year round with the NaturExplorers Nature Unit Studies from Our Journey Westward! Find out more and see all the NaturExplorers reviews from our TCC Authors by clicking the image!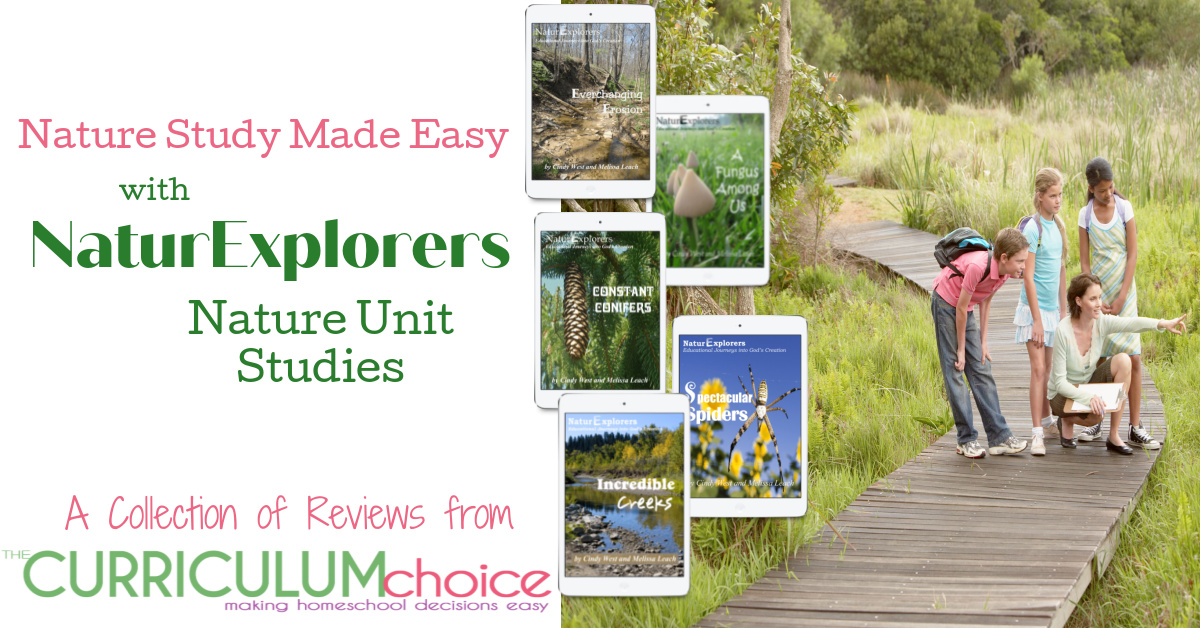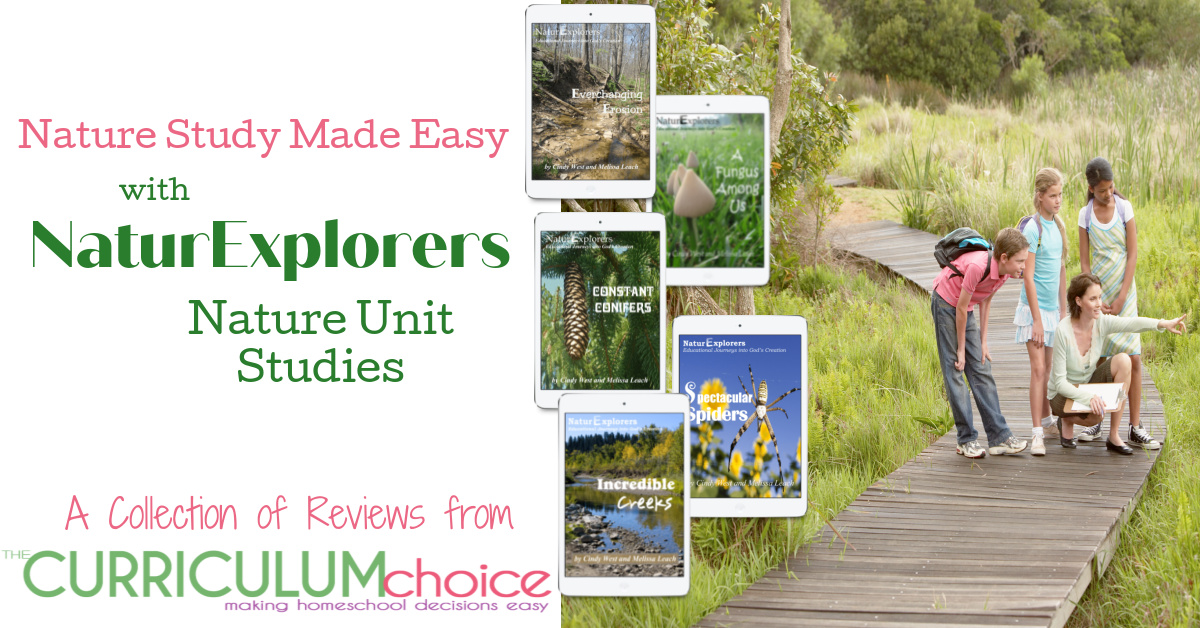 Save
Save