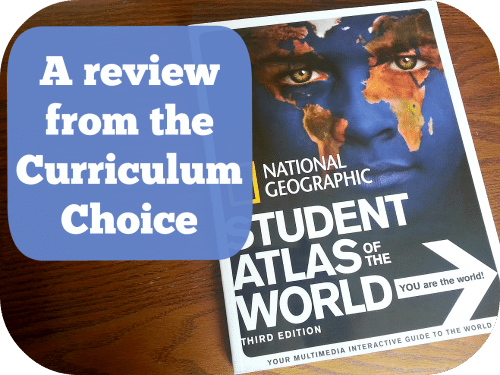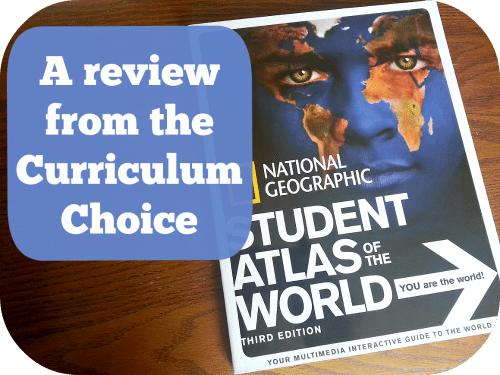 National Geographic Student Atlas of the World 3rd Edition is the perfect student atlas to complement  any homeschool or geography study. Last year we focused on the United States and this year we will be focusing on the World. I want my son to research on at least 10 countries and write a big report on one of them at the end of the year. We are also using this atlas to compliment Around the World in 180 Days by Apologia.
One of the things that I like most about this National Geographic Atlas are the illustrations,maps and photographs. They are very appealing and make the book easy to grasp for students as young as second and third grade. They are detailed but not overwhelming for children.
An Overview of National Geographic Student Atlas of the World
This student atlas is basically divided into two useful sections: an instructional section and a maps section for each continent.
The  first part of the atlas contains general information about the earth in space, how to read maps and the different types, all about time zones, earth's geological history and physical systems, as well as human systems.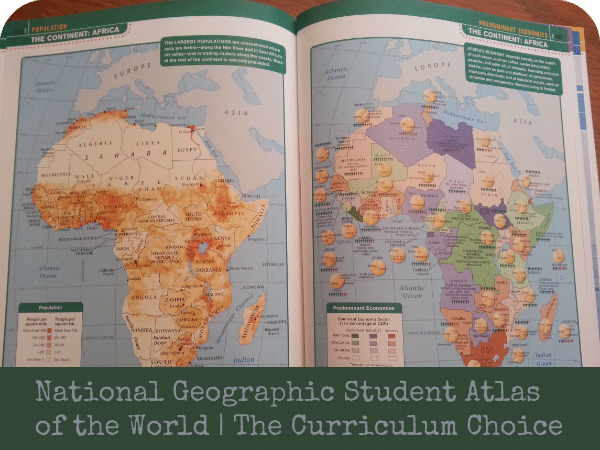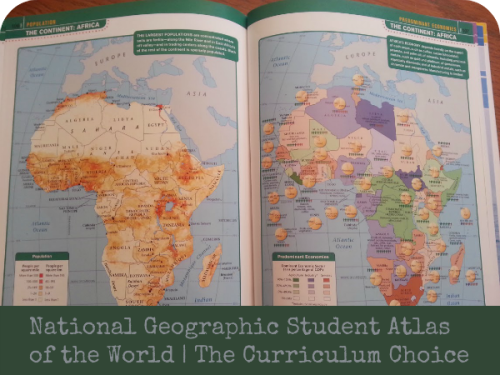 The second section breaks off into a unit for each continent, most of which contain maps for the following:
physical
political
climate
precipitation
elevation
population
economy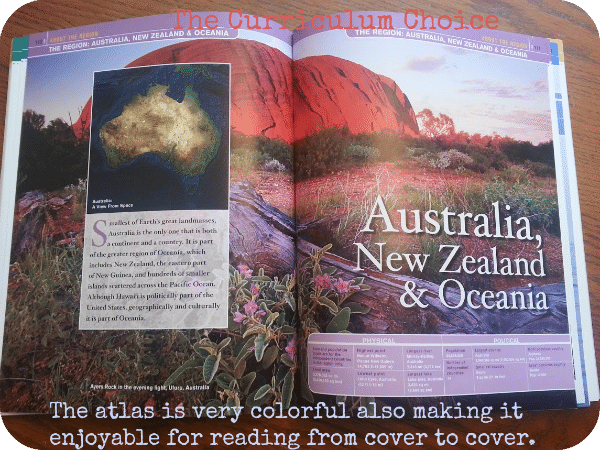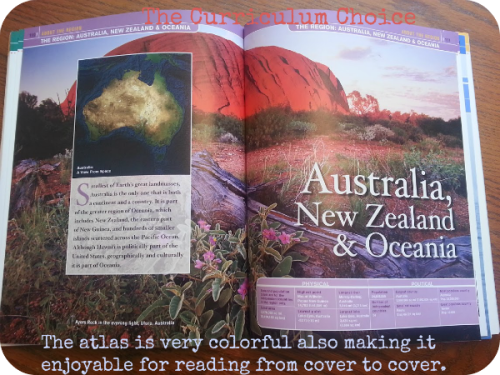 The north American continent is focused on a bit more prominently to include specific area maps for Canada, the United States and Mexico specifically. And Antarctica only has the physical and political maps included as applicable. In addition, each continent section has a written section that offers additional info for your learner on a topic of interest. For each continent they are:
North America- Natural Hazards
South America- Amazon Rain Forest
Europe- European Union
Asia-East Asia Ports
Africa- Protected Areas
Oceania- The Great Barrier Reef
Antarctica- N/A
The end of the atlas also includes flags and quick glace at stats for 195 countries which I think is a wonderful as a quick reference for filling in notebook pages or for researching information for a report. It also has a glossary which is excellent and the index for finding what you are looking for.
Ways to use National Geographic Student Atlas
This atlas is approachable and readable enough to use it as a geography and map skills course. It would be easy to read first and then use as a resource ongoing. It is flexible enough to be read for interest and yet is still formatted enough as an atlas to be used solely as a homeschool resource. The publisher recommends ages 12 and up but I think it's an easy read so it can be used for even younger ages.
How to purchase National Geographic Student Atlas
You can find Student Atlas of the World 3rd Edition from National Geographic in hardcover for $19.95 and softcover for  $12.95. We have the softcover and find it nice when flipping and looking at various maps.