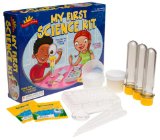 My five-year-old son received My 1St Science Kit – The Science of Color
from his grandma and grandpa for Christmas.  We were both excited but I had no idea it would be "the" source of motivation for school every single day for a week!
What was so motivating?  The goodies my son found in the box.  Hands down. Giant, plastic test tubes, pipettes, little plastic cups, a mixing tray, a (tiny) magnifying glass, color tints and growing crystals made him feel like a real scientist!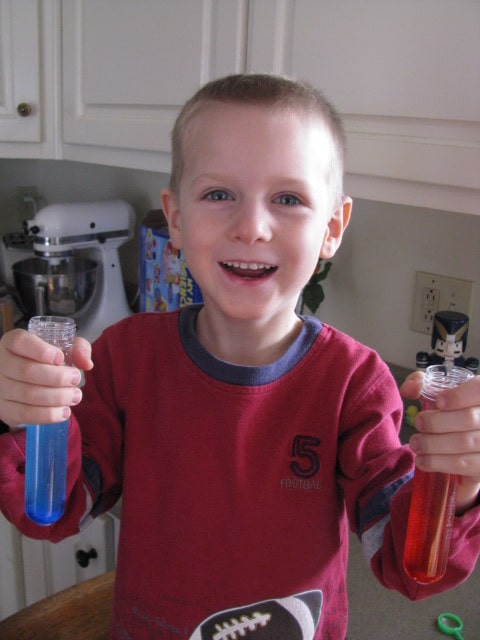 The kit includes enough materials for 10 experiments relating to color.  Most experiments allow your child to observe the effects of mixing primary colors, while a few involve water-absorbing crystals.  All the experiments are very elementary, but we're talking about using them with children who are under 2nd grade, so they should be elementary.  After so many engaging experiments about color mixing, my son has a very good grasp on primary and secondary colors.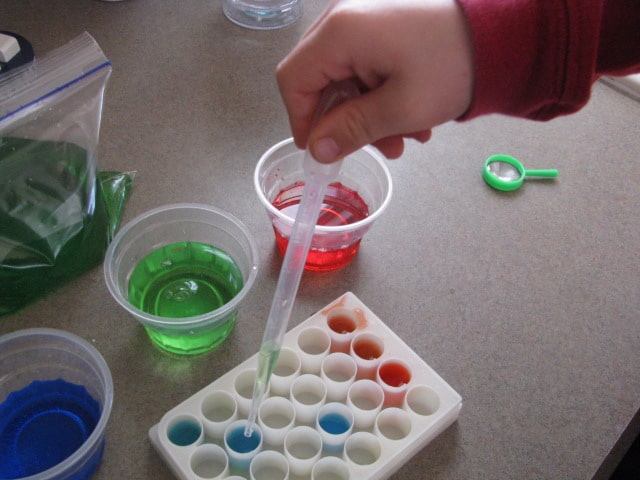 Could I ditch the fun test tubes and do most of the experiments with materials found at home?  Yes.  But, I'm telling you, something about the kit turned my son from a mildly-interested-science-experiment-kid into Eli, Super Scientist Extraordinaire!  Plus, the supplies can be used over and over again as long as you have some extra food coloring on hand.