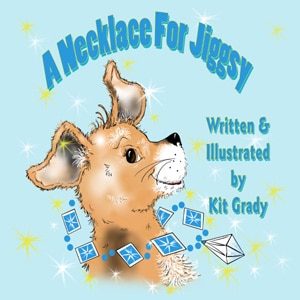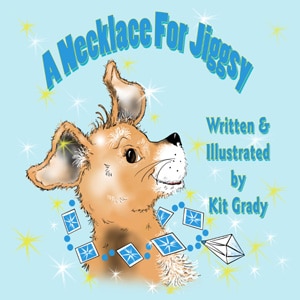 A Necklace for Jiggsy
Author: Kit Grady
Softback; 18 pages
Suggested Age: 4 – 12
ISBN: 978161630910
Retail: $10.95
I really like this book as it teaches children about honesty and a little about life. It is a quick story with really neat, bright pictures. The story is about a junk yard dog named Jiggsy and a beautiful necklace he finds. He hears that the owner would like it back but he has gained the respect of many others because of his beautiful necklace – therefore he doesn't want to return it to her. That is, until he looses his very special pillow. He then realizes how much the original owner of the necklace must feel. He promptly returns it to her – and she returns the favor to him. But you'll have to read the story to find out how. 🙂
This book is very well written and beautifully illustrated!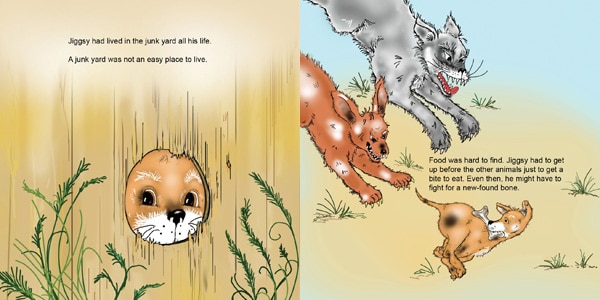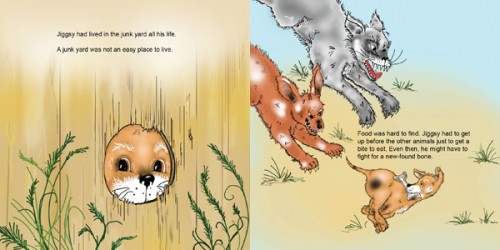 About Kit Grady:
Kit Grady is a full time children's illustrator and author living in the mountains of Asheville, North Carolina with her husband, son and border collie, Panda. Her love for drawing animals, nature and children began very early. She continued her passion studying art at Virginia Commonwealth University and later studied under Caldecott winners Uri Shulevitz and Gale Haley. Kit has produced greeting cards and created a weekly children's page for the local newspaper. Her clients include The United Methodist Publishing House/Cokesbury, Kaeden Books, Guardian Angel Publishing and Meegenius. She is a member of theSociety of Children's Book Writers and Illustrators. When not writing and illustrating, she visits schools and libraries to celebrate the joy of reading. Kit, best known for her bright colors and expressive animals, has several new projects due out this year.
For more information, or to purchase your own copy:
Guardian Angel Publishing
St Louis, Missouri 63128
Click HERE to learn more about Guardian Angel Publishing.
Have a wonderfully blessed day!

Come visit Dawn over at her blog, Guiding Light Homeschool, on Facebook and on Twitter…friends are ALWAYS welcome!