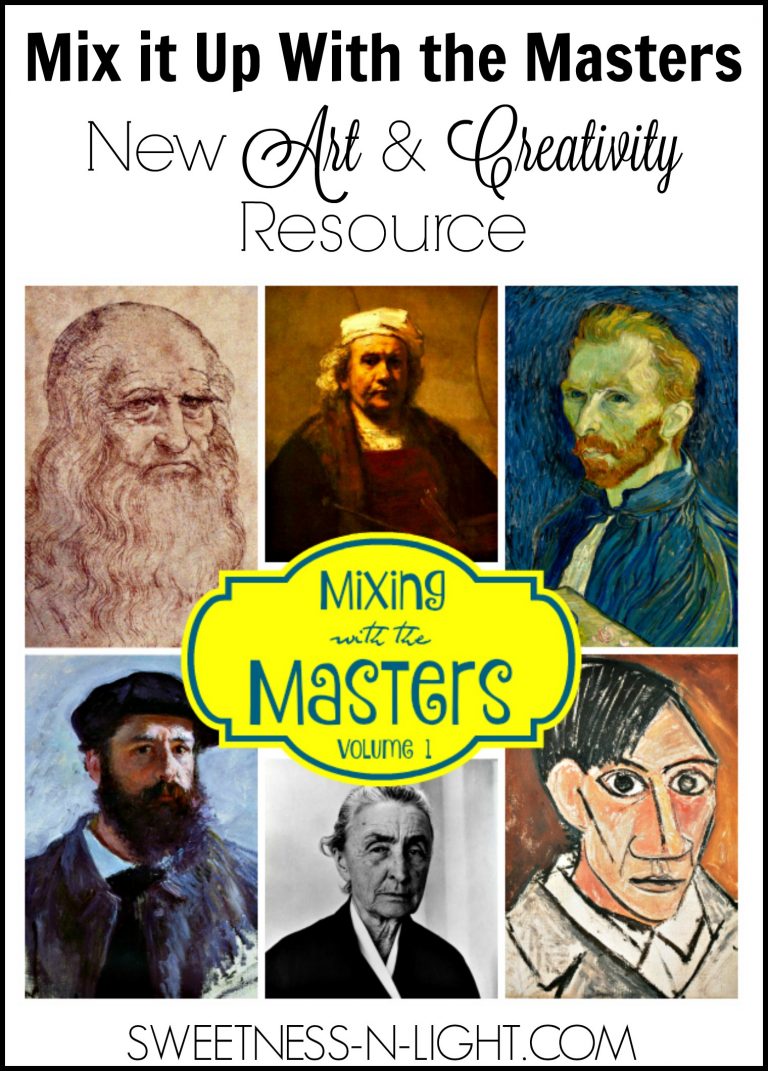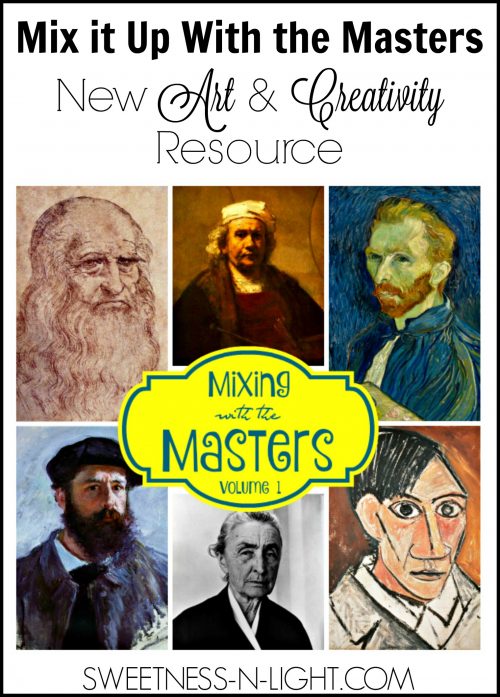 Mix it Up With the Masters – New Art & Creativity Resource
I'm so excited to share a brand new resource from the very talented and creative Alisha Gratehouse of Flourish. She's unveiling a brand new art course called Mixing With the Masters Volume 1 – "A New Twist on the Old Masterpieces". {affiliate links}
It's a brand new Art Appreciation Curriculum that she's designed with "mixed media" in mind. I think you're really going to like it. I know we can't wait to incorporate this into our schedule for the new year.
Help your children love and appreciate art without bogging them down with boring facts to memorize. This course is full of creative license and allows you the homeschool mom to tailor the lessons to your child's particular interests and style.
Mixing with the Masters is a great way to introduce your students to the old masters and give them a fun, creative approach to art study by using hands-on techniques that are both engaging and enjoyable.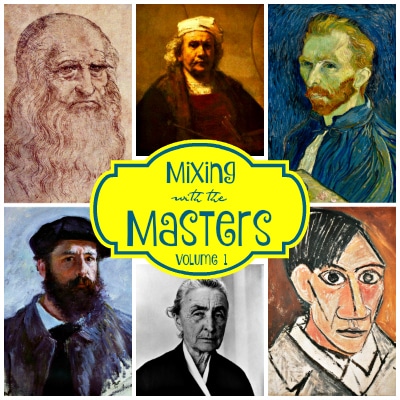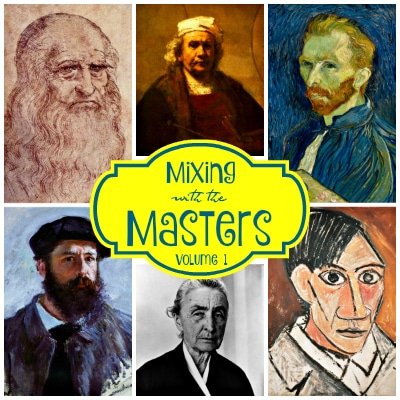 This is a 6-week e-Course which means classes will be taught via videos in a private, password-protected site.  You can watch them on your own time and adjust them to fit your family's schedule.
The classes are offered for kids aged 8 and up, and especially appropriate for moms to join right in as well 🙂
The various art forms that will be explored are:
Sketching & charcoal drawing
Acrylic painting techniques, such as:

Fresco
Chiaroscuro*
Impasto*
Alla Prima*
Gradient

Watercolor painting
Pastel painting
Wax resist
Collage art
And MORE!
*I had to look these techniques up LOL! Very cool – can't wait to try them 🙂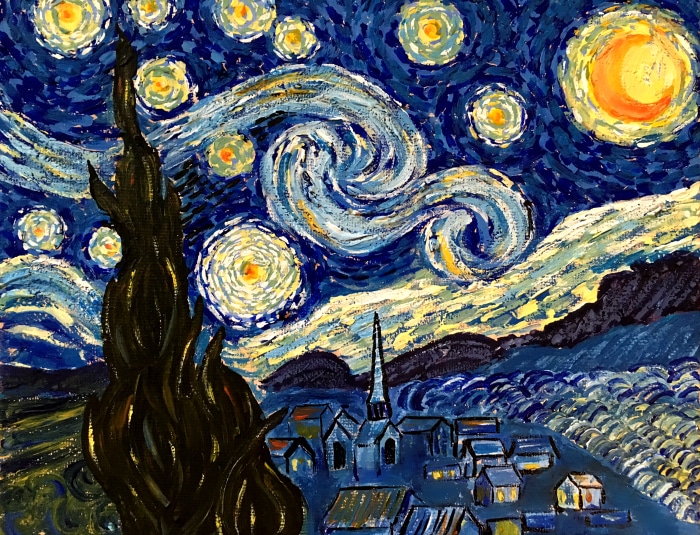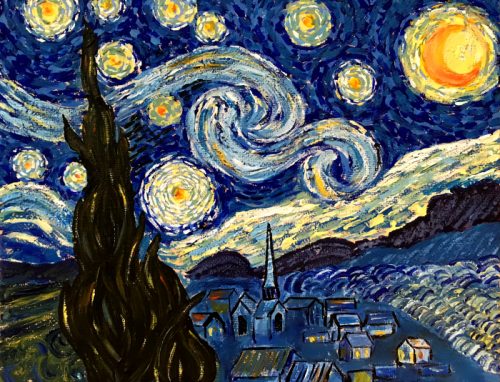 There are 18 different art lessons, 3 per Master and 6 art challenges! The 6-week course comes with Lifetime Access, which means you can access the course whenever you want. You could use it as a unit study approach and work through one or two masters each year or do the whole thing, it's up to you!
Volume 1 of Mixing With the Masters includes these 6 artists:
Leonardo da Vinci – High Renaissance (available August 1, 2016)
Rembrandt van Rijn – Baroque (available August 8, 2016)
Claude Monet – Impressionism (available August 15, 2016)
Vincent van Gogh – Post-Impressionism (available August 22, 2016)
Pablo Picasso – Cubism (available August 29, 2016)
Georgia O'Keeffe – American Modernism (available September 5, 2016)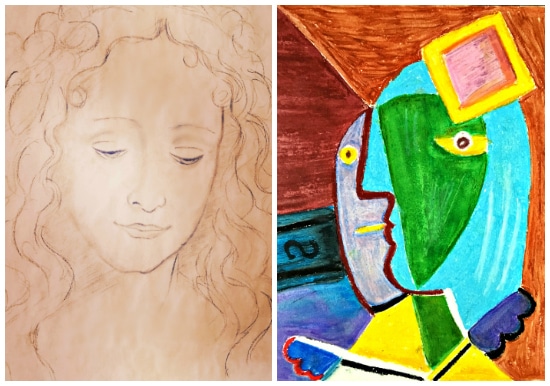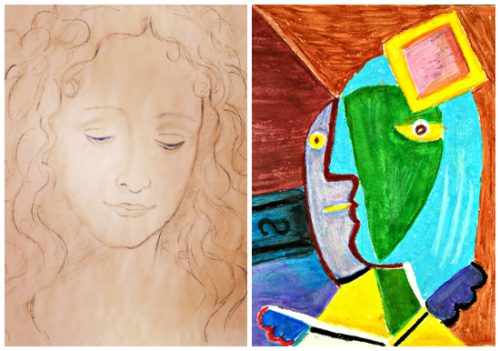 Classes started August 1st, Just $60 for the 6-week course. 
There's even an option for purchasing just 1 Artist at a time.
Regular price (after July 31st) = $60 for entire Volume One;
OR $12 per individual artist
* Volumes Two & Three coming in 2017.
I hope you'll check this out and let me know if you decide to sign up – it's going to be great! For more information or to view the FAQs, click here.
Mixing with the Masters Mixed Media Workshop, Volume One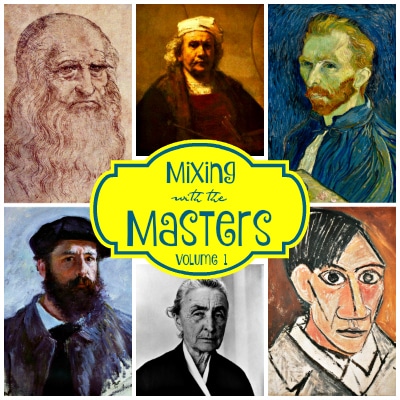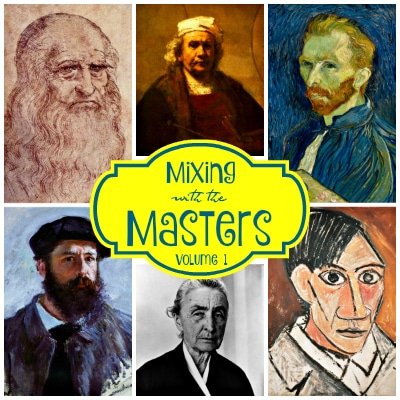 Save
Save