With fall approaching us, are you, by any chance, looking for some fun indoor activities for your kids, when it is too cold to play outside?  Play Pack has some wonderful and simple ideas for indoor play, and each of these will also help your kids with their gross motor development.  In fact, they offer many activities that can actually help with your child's handwriting!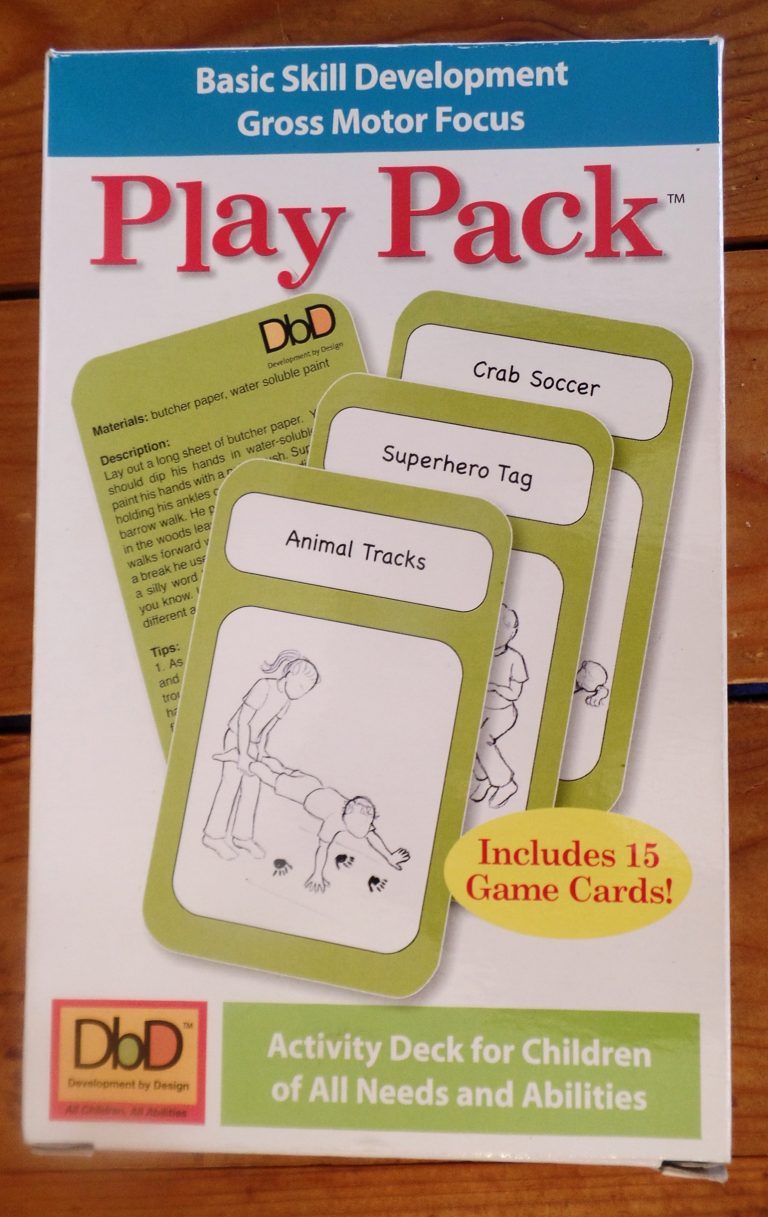 Success in handwriting involves many factors.  We usually think of fine motor, or small motor skills.  But good handwriting also depends upon two other things…good postural control, ie a strong core, and also good shoulder and arm coordination, too.  Did you know that handwriting also uses little controlled motions of the shoulders?
Play Pack – Gross Motor Pack offers a number of activities that can help build up these foundational skills for handwriting.  Gross Motor Pack consisting of 15 game cards on thick sturdy cards, with six information cards included.
Each card has easy to follow directions, with tips and skills explained on the back of each card. My earlier review, at Play Pack, goes over how they can be used for indoor PE.  This post will focus more on the handwriting benefits of these activities.
These Play Pack cards can help your child developmentally, and can even help prepare them for handwriting. And these activities are set up as games, and are FUN!
Play Pack – Gross Motor Cards are designed to improve lots of skills, including:
Motor planning or how to plan the motions that are needed for an activity
Visual perception
Sensory processing – This is developed from sensory input, like spinning, running, playing, etc.
Eye hand coordination
Coordination of both sides of the body
These are all important skills for your preschooler and primary-aged children to develop. Many children naturally learn these foundational skills through active play. But when then don't, special activities can be very helpful.  The activities in Play Pack Gross Motor, were developed by an occupational therapist (OT) to do just that.
For example, Animal Tracks is a fun game based on the old wheelbarrow activity as seen here.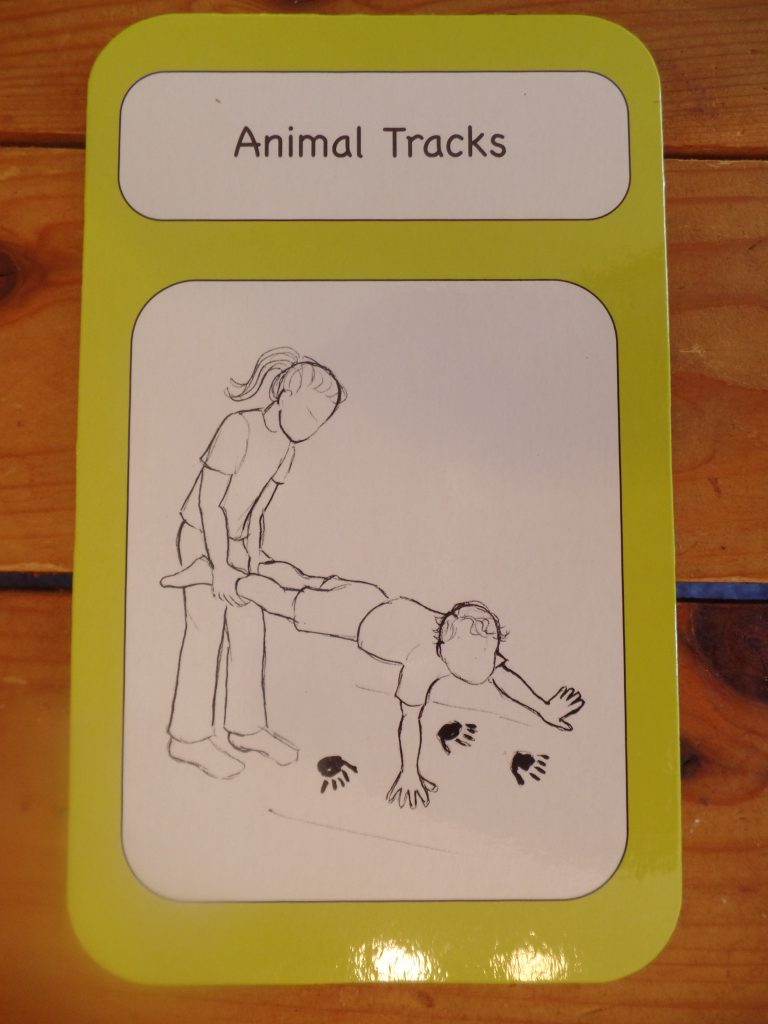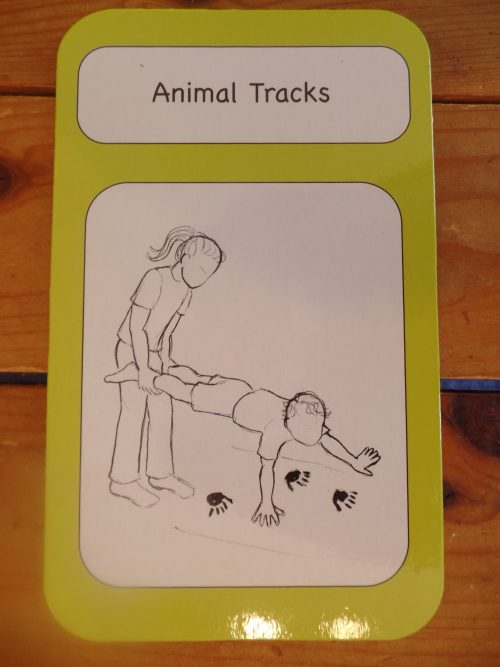 It is great for building up truck strength, i.e., the posture muscles, and coordinated movements of the arms too.  This is key to good handwriting.  Really!
Here's another game. It's called Bear in a Cave. It involves your child playing that she is a bear, and searching for her food (puzzle pieces). The pieces are picked up and placed in the cave, one by one.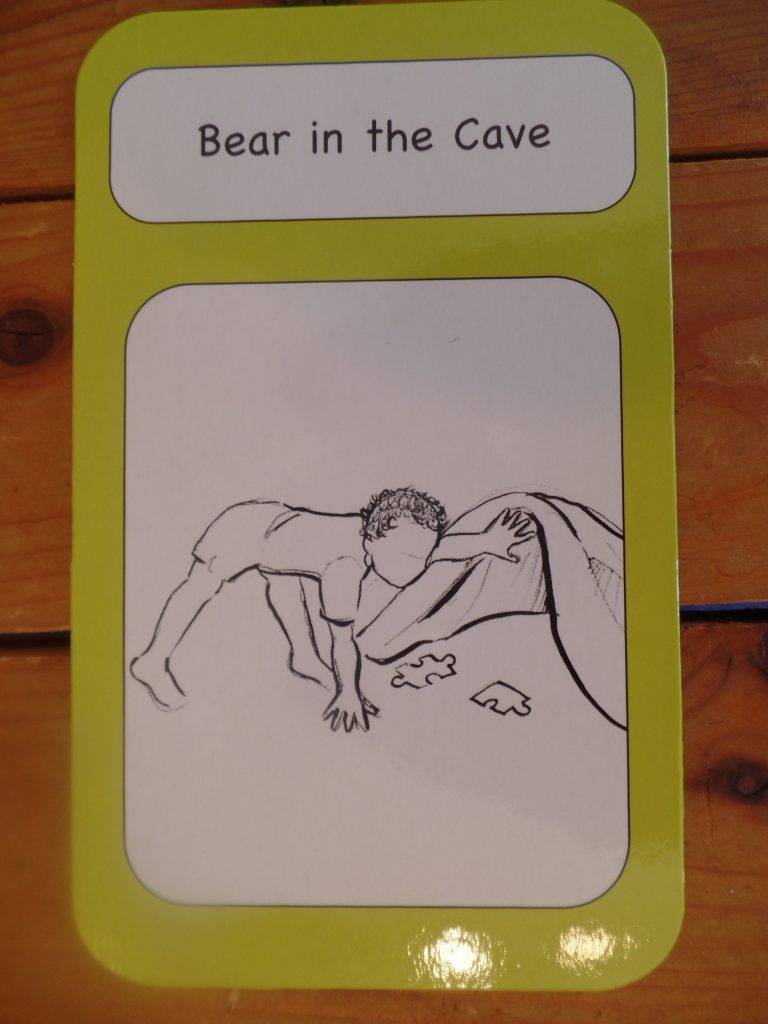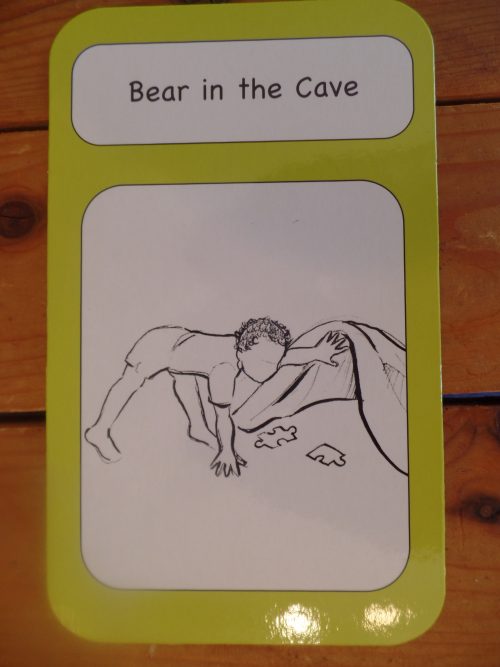 This can help build up coordination, of the arms among other things. See how it is building up the trunk muscles, too?  And your child can be developing this, while not even knowing it.
Here's another fun idea. When your kids are watching TV or a video, encourage them to lie on their tummies, with their elbows on the floor, like this: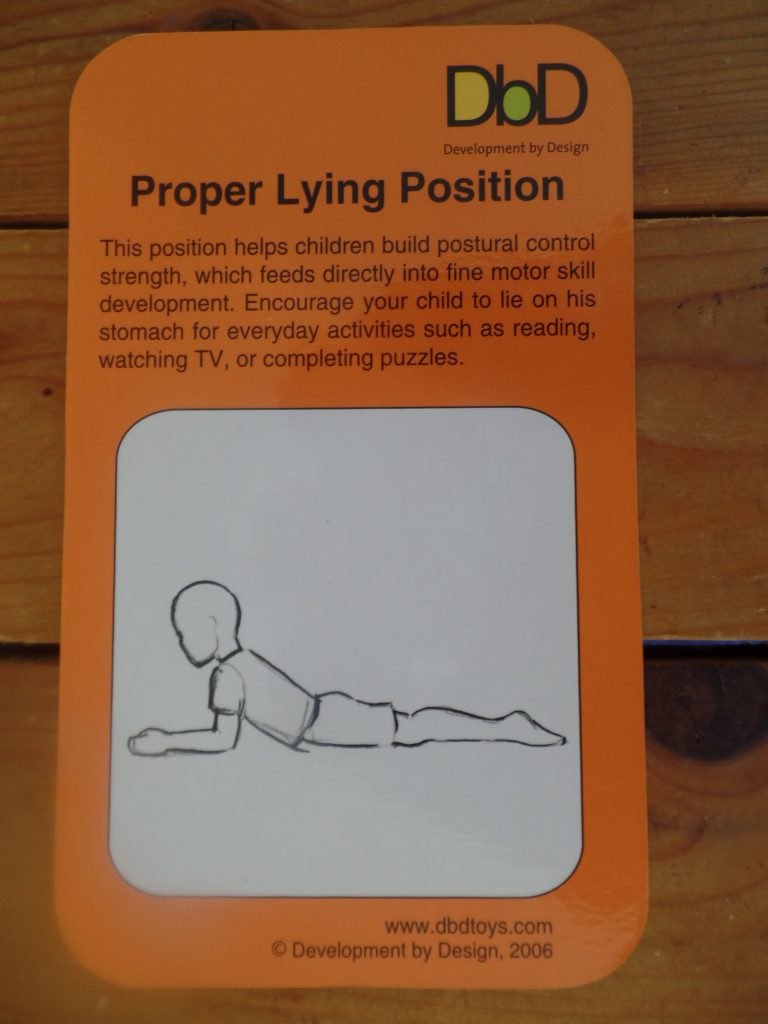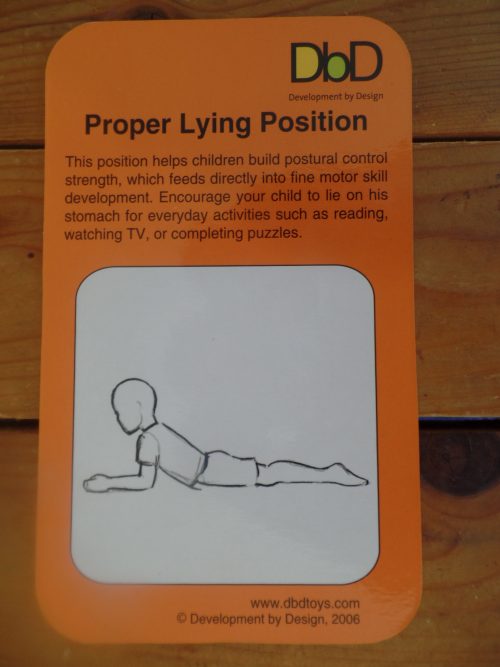 This can help build up the trunk, and it gives good sensory input into the arms as well.  It can also be a fun way to play with small toys, just by lying like this, and playing with objects on the floor.  This looks like something your kids did when they were little, but it is also so good for building postural control in them now.
Here's a few more activity ideas that may also help.  Here is a fun obstacle course idea:
Doing the obstacle course activity, above, can really help build postural control and shoulder coordination, too.  And don't forget crab walking!  It is a great activity for building core strength.
These are all ideas that I used when treating children while I worked as an OT.  There are 15 cards in Play Pack, all with clearly written out directions for each game.  Six information cards are included as well.
If you are looking for activities that may help your child develop their gross motor skills for handwriting, my family recommends Play Pack-Gross Motor.  This product is not a replacement for Occupational Therapy services, but it can be a helpful guide to parents as they encourage their children's development.  Take a break from your handwriting workbook, and have some fun with these easy to do activities!
For more information, please go to Teacher's Paradise.
Betsy is mom to her now rising college senior, whom she homeschooled from preK through high school.  She blogs at BJ's Homeschool, about the early years, high school & college and wrote – Homeschooling High School with College in Mind.   She offers FREE homeschool help through messages at BJ's Consulting. 
Save
Save
Save
Save