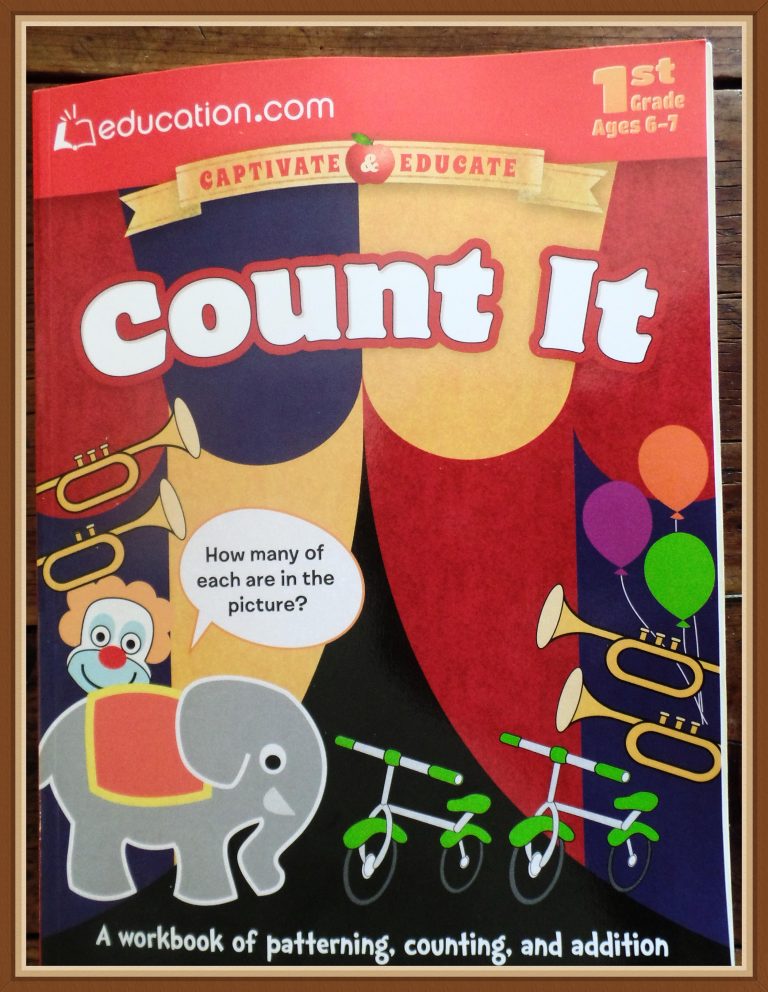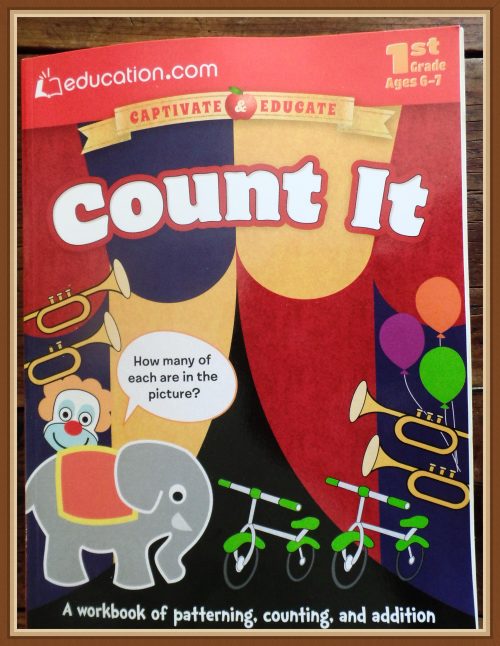 Do you have a young learner who likes to learn hands-on, or a child in your house who struggles with addition and other early math?  Or do you happen to have a manipulatives kit and just aren't sure what to do with it?
Recently I found a great little frugal resource that is all set up to teach basic primary math, including counting, addition and patterning. And it can work as a helpful guide for what to do with your manipulatives. It is called Count It by Dover Publications. It is designed as a workbook, but can also be just perfect for manipulative math!
Count It is full of primary math problems, all set out with colorful illustrations.   Just choose a page, get out your manipulatives and get your child busy, following along with each colorful math problem, using their favorite small objects or toys. Seeing math hands-on is such a great way to teach our young learners!
Count It is written for the 1st grader but I think it could be used for K – 2nd grade or with any child who is struggling with primary math.  It covers the following skills:
Single- Digit Addition
Calender and Graph Skills – This section is more for 2nd grade, I think.
Number Sense and Counting – to 100, and writing the numbers to 100
Patterning
Vocabulary building
Each of these skills can be learned right in the workbook or can be used for manipulative play.  Just help your student work out the problems with their manipulatives! That can be such a help for any struggling young mathematicians. Seeing and doing is learning!  Here is one of the pages for early addition: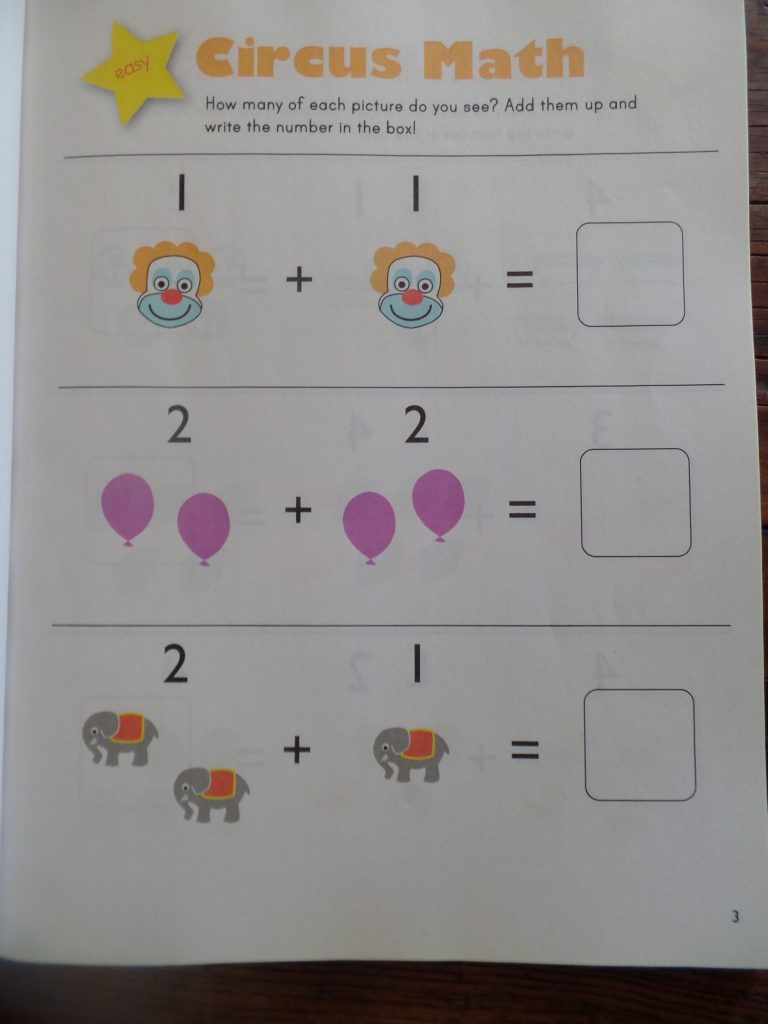 Well laid out and easy to follow!  (This page is much clearer in the book).
Count It is divided into five sections as follows:
 Awesome Addition
Dive into Data – all about calenders and graphs
Navigating Numbers – fill in the blank up to 100
Patterns on the Go – with both easy and difficult patterns
Word Problems – No Problem – simple word problems
The book includes 100 + colorful math pages.  Here's a page from Navigating Numbers: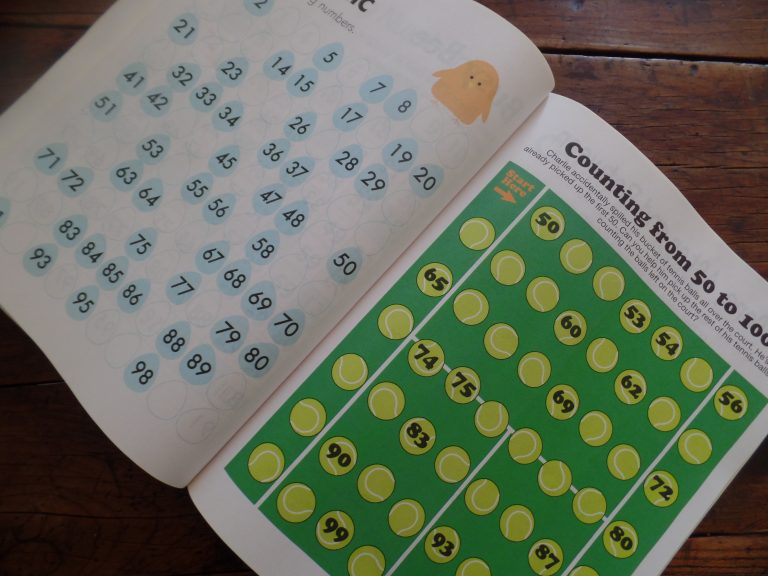 I especially love the next section about patterning. Since math is full of patterns, learning how to do them is a great skill for our young kiddos to learn. The patterns in the book go from easy to very complicated.  Here is one for extra challenge. A great guide for making patterns with beads, crayons or other manipulatives.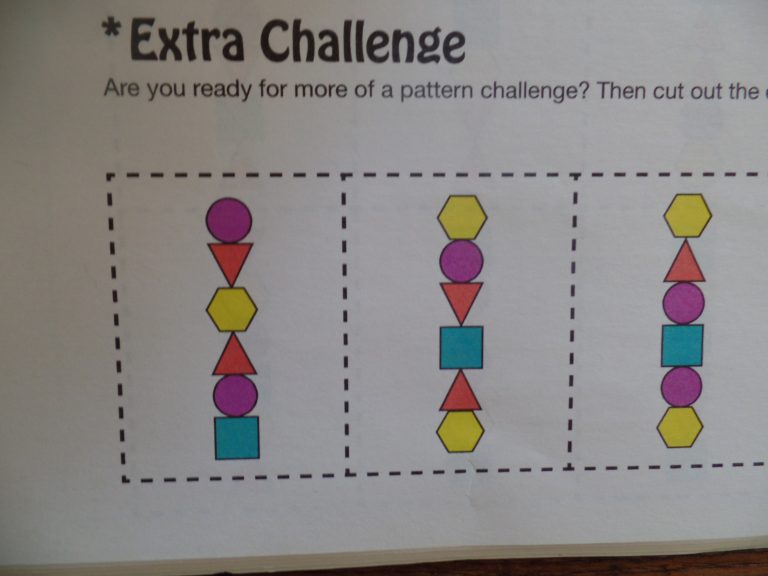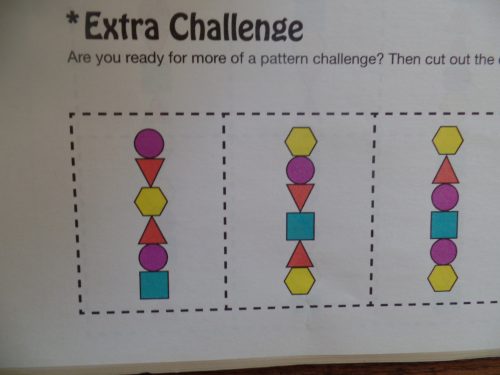 If you are wanting to teach your child math hands-on, Count It is a great and frugal place to start for kids over preschool age.  What if you don't have a manipulatives kit?  For easy ways to make your own manipulative kit from things that you have around the house, click here – Resources for Teaching Early Math Concepts Hands-On, all about preschool math.
If you are looking for a well done frugal primary math workbook, my family recommends Count It by Dover Publications.  For more information or to get your Count It workbook, please go to www.doverpublications.com.