Lapbooks are such a fun way to keep track of what your children are learning! They are fun to create (kids really love those interactive elements) and make wonderful keepsakes to enjoy in the future. One of my favorite places to find great lapbook resources is Home School in the Woods.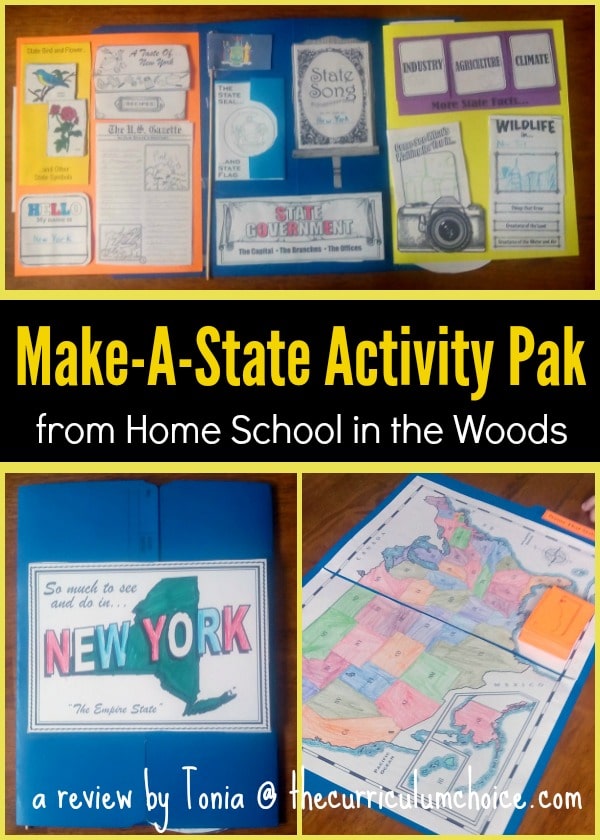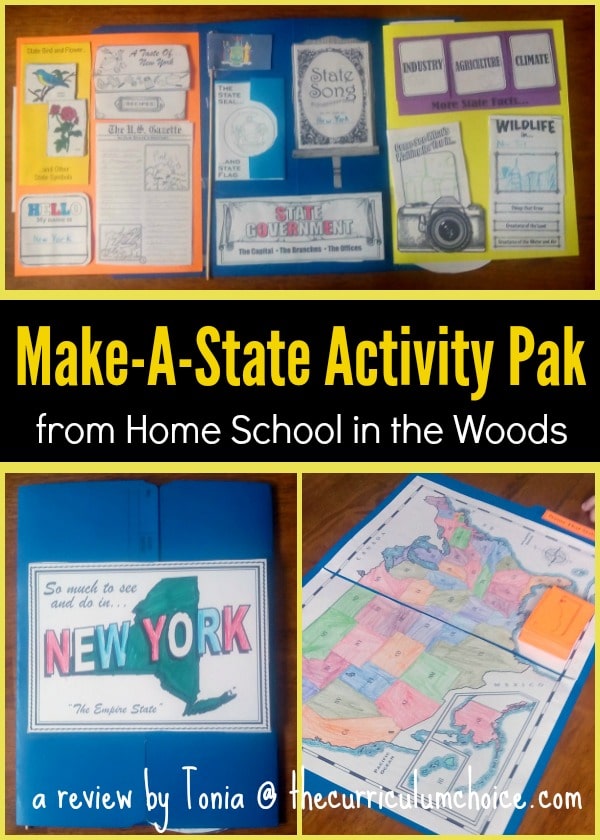 This post includes affiliate links.
Activity Pak series from Home School in the Woods
Home School in the Woods has plenty of fun, hands-on resources that will make your history and geography lessons come alive. You'll find timeline materials, map sets, project-based studies for the US and world history, and our favorite lapbooks – the Activity Paks.
Each of the Activity Paks focuses on one topic. Currently, these include:
The Old Testament
The New Testament
Artists
Composers
Make-A-State
All of the Activity Paks provide everything you need to create a wonderful lapbook related to the topic (and one or two other fun activities). They are perfect for including in current lessons or you can use them as the foundation for your own guided study – using each activity as the foundation for further research or reading.
The series is a great resource for kids in grades 3-8. Younger children may need more help with more intricate lapbook pieces but older children will be able to work independently.
Everything you need is included in the download or CD – you'll just need to print what you need and you're ready to go! (Of course, you'll need basic office supplies – paper, cardstock, tape, glue, etc.)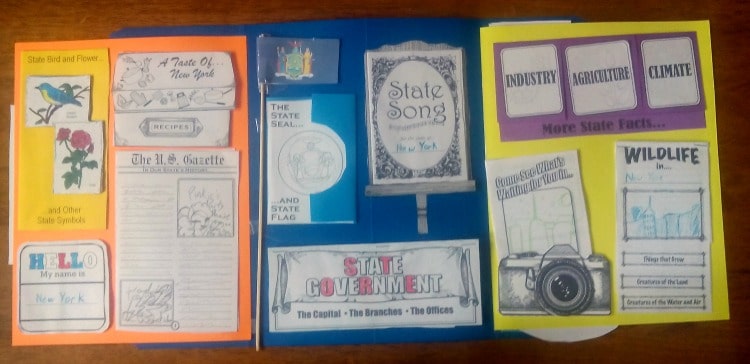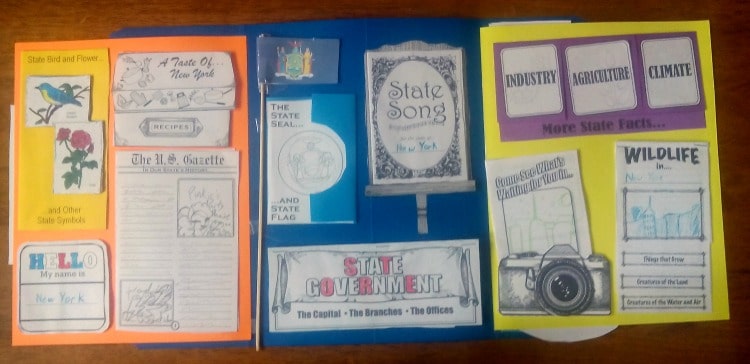 Make-A-State Activity Pak
The newest addition to the Activity Pak series is the Make-A-State Activity Pak. It includes everything you need to make a lapbook for every state in the US and Washington, D.C. You could easily spend a year or two learning all about the US states with the provided materials!
While creating their lapbooks, your kids will learn to research (Home School in the Woods includes a list of recommended kid-friendly websites that your kids can use), work on mapping and writing skills, and have fun along the way!
Here are just a few of the 20 projects included in each lapbook:
State facts
Recipes
Wildlife
Sports teams
Landmarks
State timeline
Regions
Geography
Native tribes
Government
History
Seal & Flag
While your children are working on their lapbook pieces, they can use the provided State Pages or the recommended websites to find out more about each state and complete their lapbook. Each state lapbook will be unique with symbols, facts, and important people from that state being featured.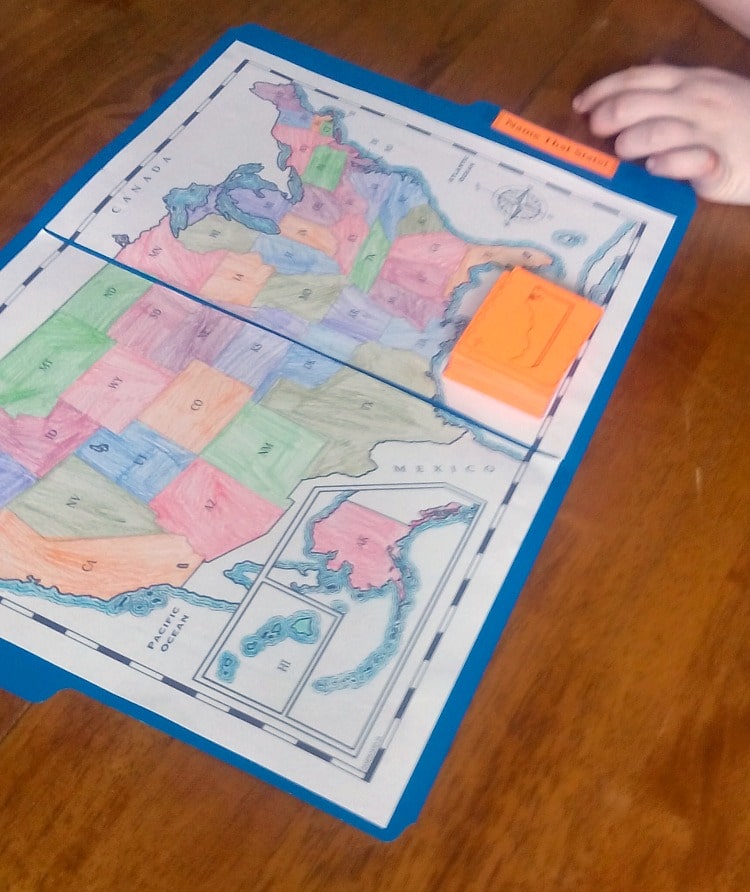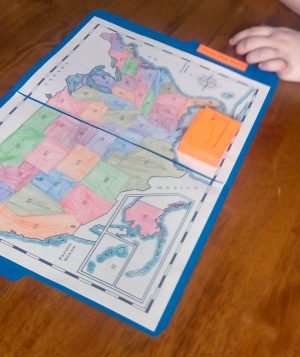 Another great addition to the Make-A-State Activity Pak is the 'Name that State!' file folder game. You and your kids can learn the location of every state, the state abbreviations, capitals, or any other facts you'd like your kids to learn. The creators of the game provided plenty of options for gameplay (and learning!).
What's included:
Introduction sheet (with recommended resources and a project list)
Lapbook assembly instructions
Lapbook activity instructions
Lapbook project masters
Name that State! File folder game
State pages
When you open your download or CD, you'll find a few different folders and files. Start by reading the files in the Introductions folder and printing the instructions for each of the lapbook pieces (you'll need this for each lapbook you create). When your kids are ready to assemble their lapbooks you'll find instructions for that in this folder as well.
Next, you'll want to open the Project Masters folder and print the necessary pages for each state before printing the State Pages for your kids to use to begin their research. While you're printing, don't forget to prepare the 'Name that State!' file folder game too – it's a fun way to learn US geography!
Once you've printed your pages, you are ready to dive into your US study! Use the Make-A-State Activity Pak as a companion for any US geography or state study that you choose or use it as the foundation for your own creative lesson plans. It's a versatile product!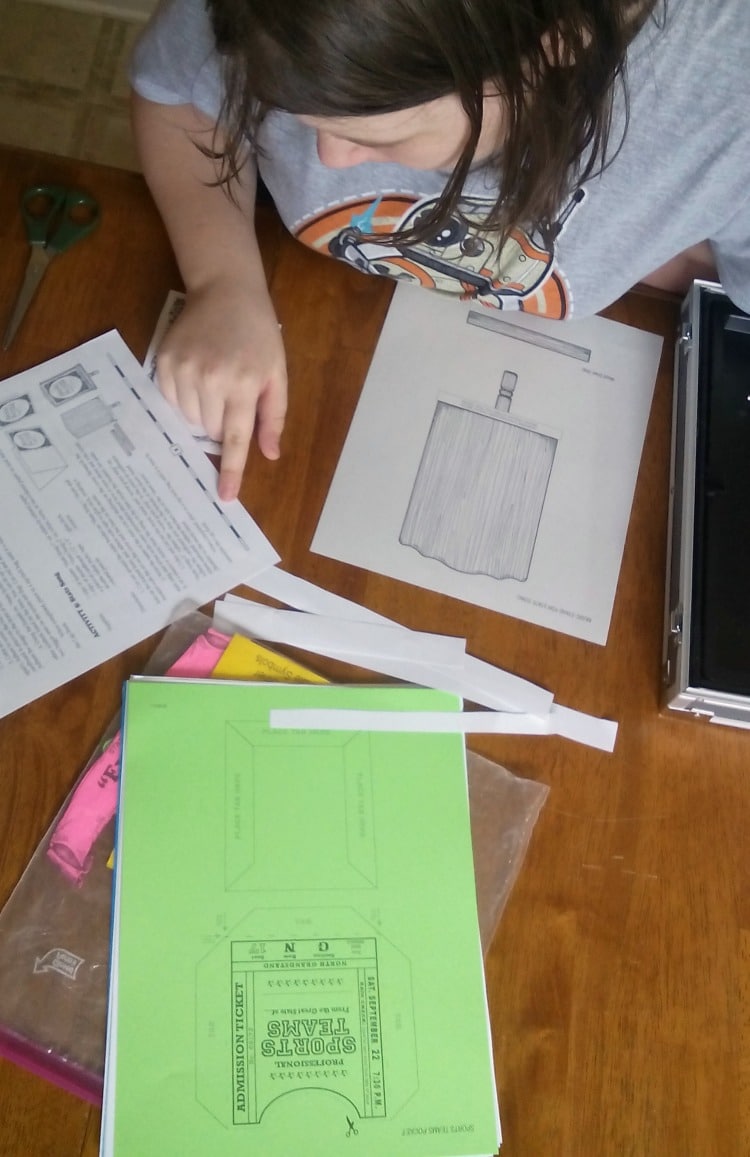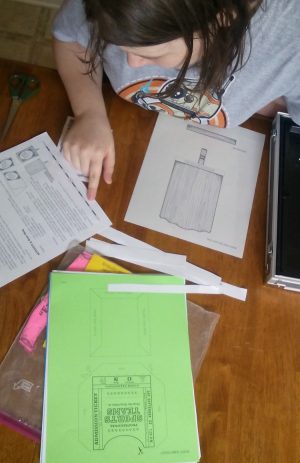 Why we love the Make-A-State Activity Pak
We love the Make-A-State Activity Pak (confession: we've used ALL the Activity Paks from Home School in the Woods!) and think it's a wonderful addition to the series. This resource is packed with information and activities — it's going to take us awhile to do it all!
Over the next year or so we plan to spend some time learning US geography and the Make-A-State Activity Pak is the perfect resource to provide a foundation for our studies. Every few weeks my daughter chooses a new state to learn about and we print everything we need and order books from the library. During our study time, she works on a few lapbook pieces, using library books and a few websites to do her research. As we wrap up each state we pull out our 'Name that State!' file folder game and play a round or two. It's a wonderful way to work on learning where each state is located, the abbreviations for each state, and, best of all, it's easy to incorporate new ways to play the game (we'll be working on state capitals next!).
If you'd like to learn more about the Make-A-State Activity Pak, head over to Home School in the Woods.
Interested in reading more about the products from Home School in the Woods? Take a look at these reviews here at The Curriculum Choice:
~ written by Tonia from Happy Homeschool Nest
Save