Even after you settle on curriculum choices and are faithfully showing up to do the work of homeschooling, there are lingering problems.  All these people need to be reliably fed and the house and calendar kept with a modicum of order.  If you are a homeschooling mama, you've no doubt come across the ideas of a 30 Day Meal Plan and a Home Organization Binder.  They were staples of the first generation of homeschoolers…along with denim jumpers!  But just like homeschooling itself, these ideas have grown up into useful, nimble tools that can transform your homeschool.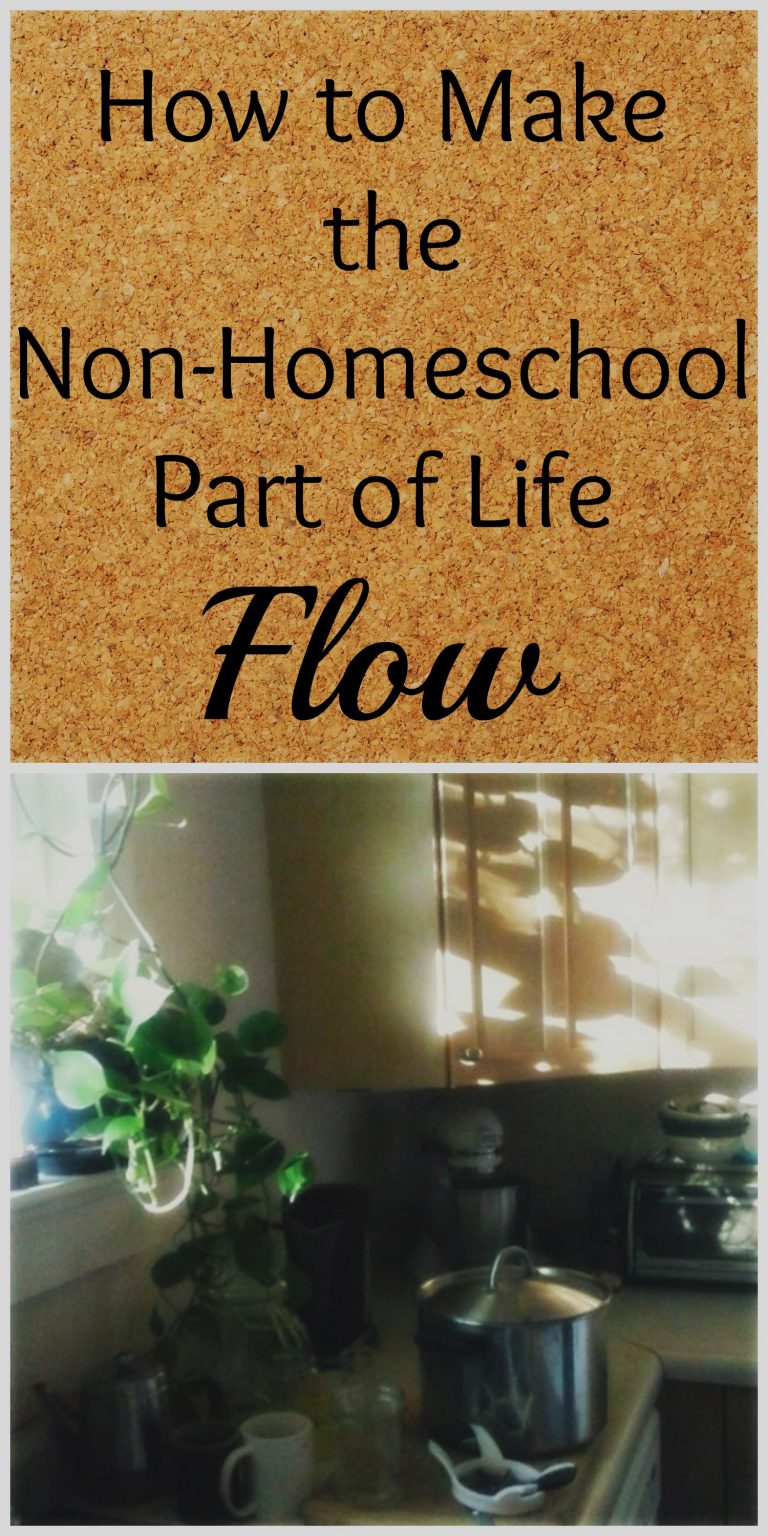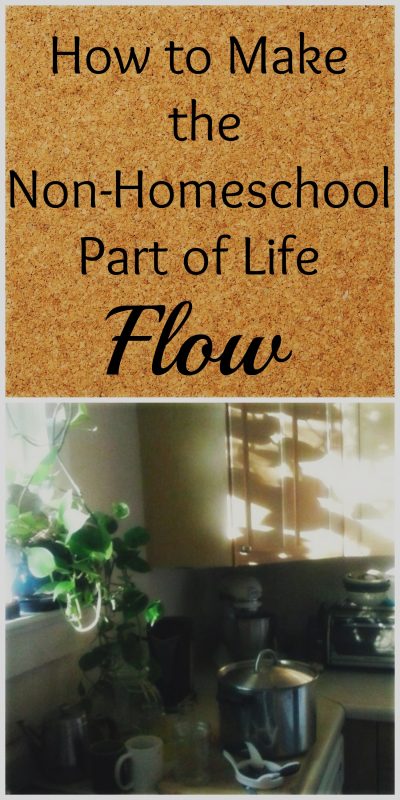 I've had two wonderful mentors on this journey–Jessica Fisher from Good Cheap Eats and Mystie Winckler from Simplified Organization.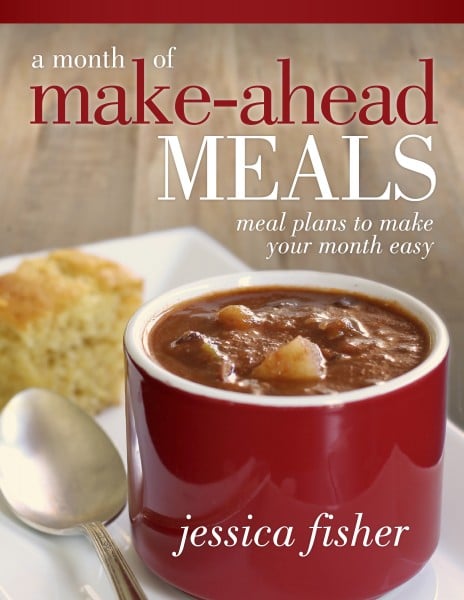 If you immediately think of frozen casseroles when you hear the term freezer cooking, then you are in for a happy surprise!  Jessica Fisher has written a wonderful cookbook called Not Your Mother's Make Ahead and Freeze Cookbook that is full of tasty food that pleases kids and doesn't break the bank.  Often I aim for very small cook ahead sessions–just 1 each week.  That keeps it manageable for me in this season of life.  We love Jessica's meat marinades and meatballs!  There can be a steep learning curve in freezer cooking, but Jessica has created 5 complete monthly plans that are a great place to start.
She has also written A Month of Make-Ahead Meal Plans that's easy to download and start cooking from today!  This is a perfect way to get a taste of Jessica's recipes and try your hand at a manageable cooking ahead project.  But make sure to purchase before the month is out.  This cookbook is going away on September 30th.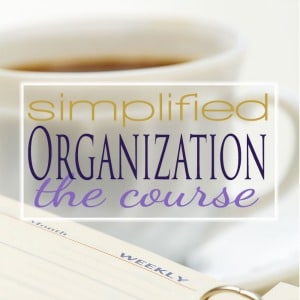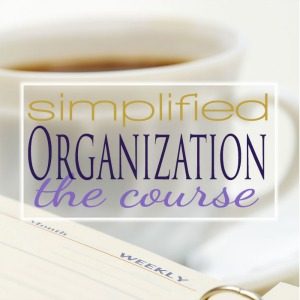 Sometimes it feels like I don't have time to be organized–there's too much to do!  But I keep returning to a few bedrock practices that ground me and prepare me to meet the day.  Knowing my vocations–all the ways I'm called to serve–clarifies my priorities.  When I know who I am, I can better decide where I should focus my attention.  Mystie has developed a vocations guide to help you clarify that.
I also highly recommend the brain dump.  This was what open the door for me to consider tackling our family's organization in a thoughtful way.  In a few simple steps, Mystie helped me transform the muddled, over-full mess that is my brain into a list that can become a plan of action.   You can access both of these powerful tools for free.  They are also the first steps in Mystie's Simplified Organization E-Course, an investment that pays rich dividends.
Cue the choirs!  Mystie and Jessica have provided exclusive discount codes for The Curriculum Choice readers!
From The Curriculum Choice Archives
At The Curriculum Choice we have shared reviews and helpful posts on how to make the non-homeschool part of life flow. Be sure to browse the tabs above to find curriculum reviews for organization. You might also enjoy these that we've selected from our archives.
Feeding the Homeschool Family – Math (check!), spelling (check!) You and the children have managed to fit in most of the subjects. You've even folded the mound of laundry! But what about feeding the homeschool family? Now it's time for lunch… or dinner! Hey, it's even a challenge to offer up healthy breakfasts.
How to Make an Overall Plan for The Year – I try to emphasis to new homeschoolers that your "school day" extends far beyond the usual school hours. By making good use of that concept you can fit some school related learning into every day of the week and move some of your ideas and projects into the evenings or over the weekends so your whole family can participate.
Technology in the Homeschool – There are so many ways to introduce technology in your homeschool whether it be science oriented, user oriented (like tablets and computers), or even assistive devices for special needs students.
Homeschool Field Trips – Just because we homeschool doesn't mean we have to do all of our learning AT home!
Homeschool PE and Fitness – What can we do as homeschool parents to ensure that our children not only have a life-long love of learning, but a lifelong love of good health?
Homeschool Mom Helps – We are focusing on MOM as we offer encouragement, ideas, tips, and suggestions we have learned over the years.
Organization Resources From Curriculum Choice Authors
The Curriculum Choice authors have active blogs where they regularly offer ideas and experiences about their homeschool adventures. Below are their favorite ways to make the non-homeschool part of life flow.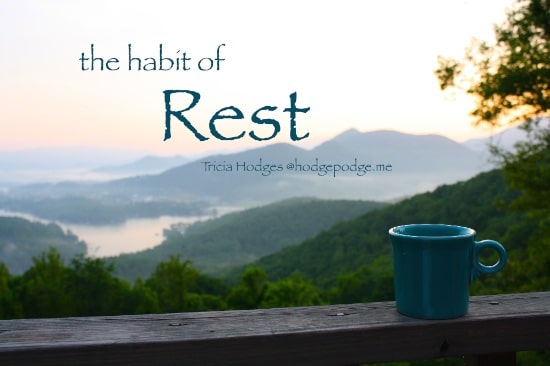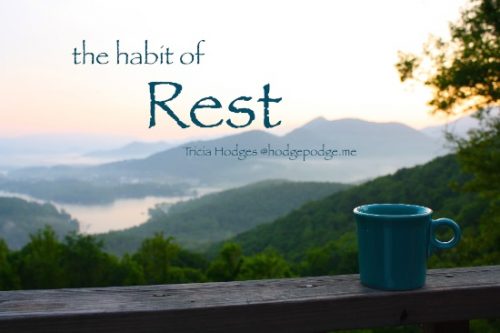 Tricia at Hodgepodge
Keeping God as the Center of Your Life – Most of us have trouble juggling. The woman who says she doesn't is someone whom I admire but have never met. ~ Barbara Walters
So, just how to keep Christ at the center of your life? We all aim to be that Proverbs 31 woman. She is a fearsome woman indeed. I don't know about you but I often feel quite defeated when I can't live up to that standard. Yet, the Lord has shown me, in His gentle ways, just how I can be a practical Proverbs 31 woman. Even in the busiest of times and amidst the overwhelm.
Healthy Mama – in the early years of homeschooling I neglected my own health simply because I felt there wasn't time. Taking care of and teaching children is rather urgent, wouldn't you say? But over the last years I have been on a journey of health that not only includes my epipen-toting children but one for myself that includes a close look at diet, low sugar living, gluten free steps, exercise, rest and healthy habits. All in baby steps and stages. Boy have I been blessed – big time – in feeling better.
Housekeeping Habits – These are the habits – with rewards – we turn to daily. Yes, we've tried other housekeeping, picking up and cleaning up strategies. But these are the ones that stick for us. What has worked for years.
Simple Strategies for Feeding the Family – Some favorite, go-to links and how tos for feeding the family. Because after a day of back to school, Mama is usually tapped out. So, I want you to use your slow cooker and be armed with recipes (includes my family Ultimate List of Easy Slow Cooker Recipes and many more). All you'll need to do is tuck the ingredients into the slow cooker while you are making lunch. Voila! Tasty supper and you can put your feet up and rest, Mama.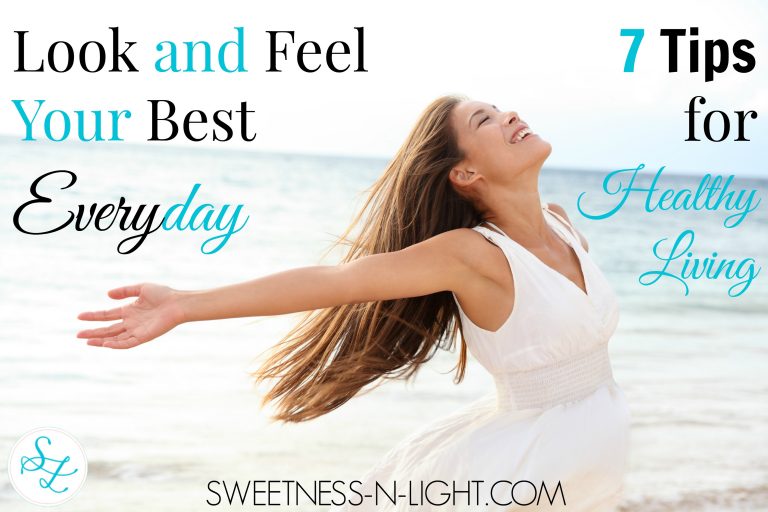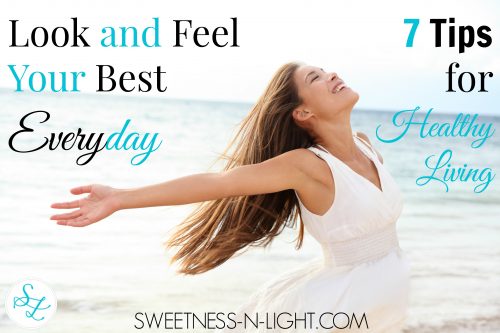 Meredith at Sweetness & Light
How to Recharge & Reset, Homeschool Mom Time – Down time doesn't come very often in my house, but when it does, here are the things I enjoy when I take a break.
Look & Feel Your Best, 7 Tips for Healthy Living – Do you struggle to eat healthy meals everyday? Do you have a hard time drinking enough water? Are you getting enough sleep? These are just some of the questions we Mama's need to ask ourselves if we are to Look and Feel Our Best Everyday.
5 Days to Make 2016 Your Best Year Ever – Do you make resolutions for the new year? I prefer making intentions and prayerfully considering my current situation and how I can apply new things to my life to make it better or more productive. I do this for all areas of my life so that I can achieve some balance and encouragement for the new year. Applicable ANY time of year for self-improvement and well-being!
Menu Planning With Pinterest: In the Crockpot – I have come to really love my crockpot for various reasons. I can load it up, set it and forget it. The house smells great all day and I completely eliminate the horror-at-dinner-hour situation "What's for Dinner Mom?" from clamoring hungry kids.
 Here is my complete Menu Planning With Pinterest Series and a link to my Pinterest Board for Menu Planning.
10 Ways to Beat Homeschool Burnout – Every Homeschool Mom needs a battle plan for beating homeschool burnout before it has a chance to take hold.

The Curriculum Choice Review Team Features
How about a Homeschool Lunch Pinterest board for inspiration!
Have you enjoyed this special post from our review authors? Our Curriculum Choice review team features a topic monthly. You can see all that our authors have shared on electives, math, curriculum choices and more under Review Team Features.
Be sure to SUBSCRIBE so you won't miss any reviews from our team of veteran homeschoolers!
~ Hosted by Kortney

Save
Save
Save
Save
Save