While I love a fun, colorful program as much as the next homeschool mom, sometimes I want something straightforward and comprehensive – especially when it comes to something like grammar. That's why I chose the Rod & Staff English series for my daughter. It may not be colorful and flashy but it's thorough and easy for this busy homeschool mom.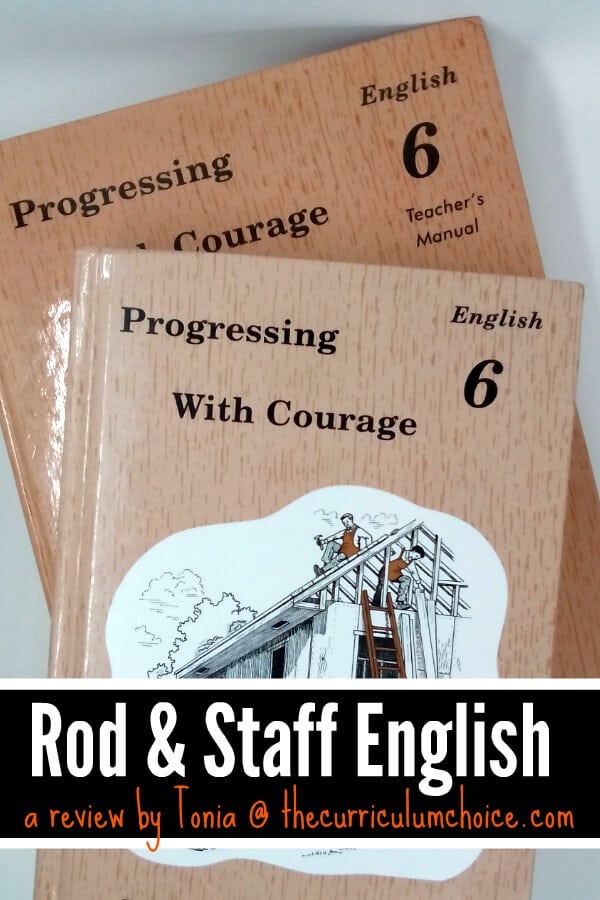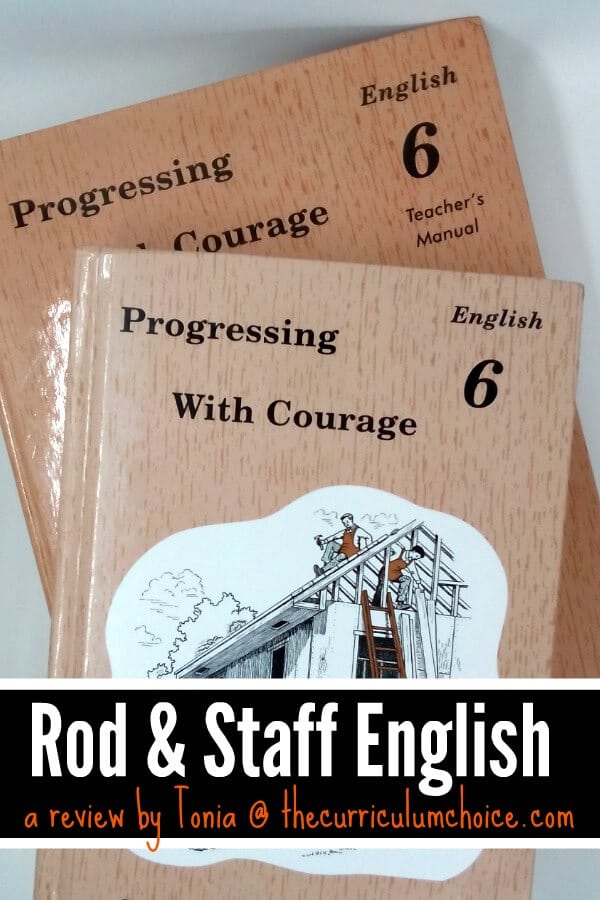 Rod & Staff English
Rod & Staff English is a solid, systematic English program that covers grammar and writing topics thoroughly. It's a Mennonite publication so you'll find many farming references (and religious ones as well). It isn't flashy and colorful, but its simple style is easy to follow, and when you complete the series, your children will have a very firm grammar foundation. While it was originally intended for classroom use, it is easily adapted to homeschool use.
Each Grade Level Includes:
Student Text
Teacher's Manual
Worksheets
Tests
The textbooks are nice, hardcover books (and inexpensive for the quality!). The Teacher's Manual is very thorough, including a reprint of the Student Text with plenty of additional material.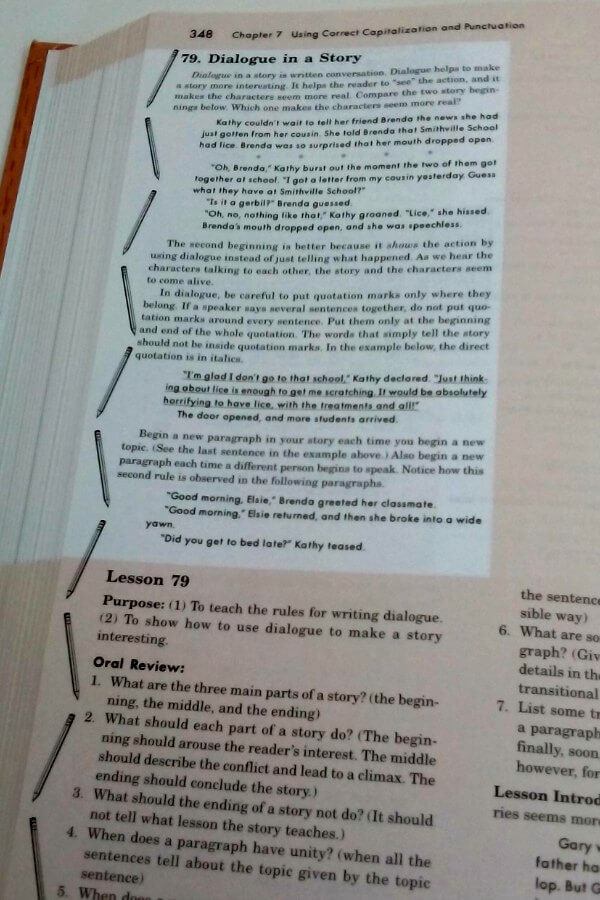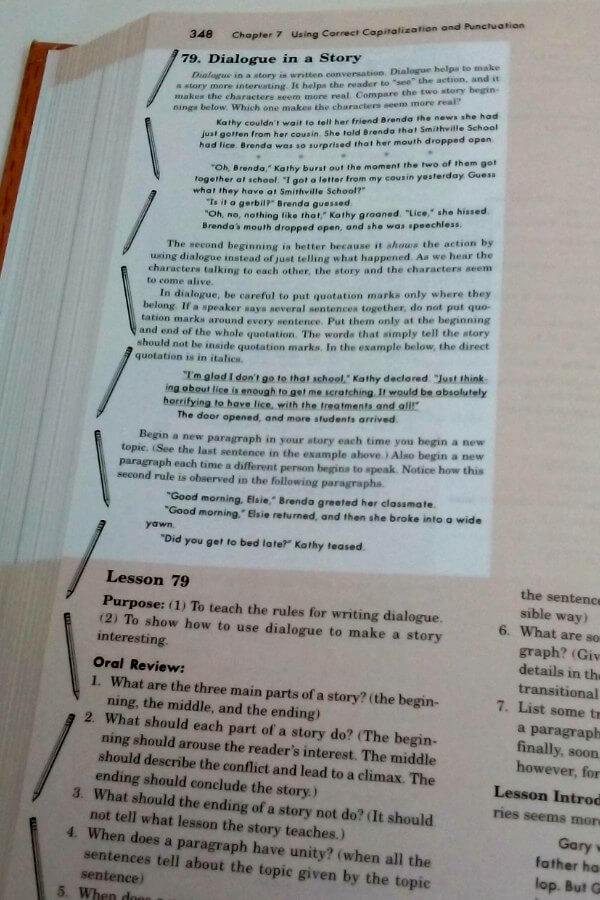 Lessons with Rod & Staff
Each lesson can be divided into two parts. The first part is the lesson itself and includes:
Lesson reading
Oral Review
Written Quiz
Introduction & Outline for the teacher
This material can be done together, using the review and quiz sections. Or, for more independent children who easily understand the concept, reading the lesson and doing a quick review may be all you need.
After the lesson, students move on to the practice section which is divided into an oral Class Practice section, a section for Written Exercises, and very often, finishing with a section of Review Exercises. The Class Practice & Written Exercises cover the lesson material thoroughly and the Review Exercises provide an opportunity for students to review previously learned material. The answers for all the exercises are found in the Teacher's Manual.
There are also worksheets and tests that can be included. The Teacher's Manual offers a prompt when there is a corresponding worksheet and the test booklet includes a test for each unit as well as an end-of-year test. You'll find answer keys in the back of the Teacher's Manual.
There is even a thorough index in both the teacher and student books, in case you need to review some topics.
Every year covers the same basic grammar topics, each level diving a little deeper. The writing exercises are age-appropriate and, if you include writing assignments in other subjects, would be more than adequate for a complete English program.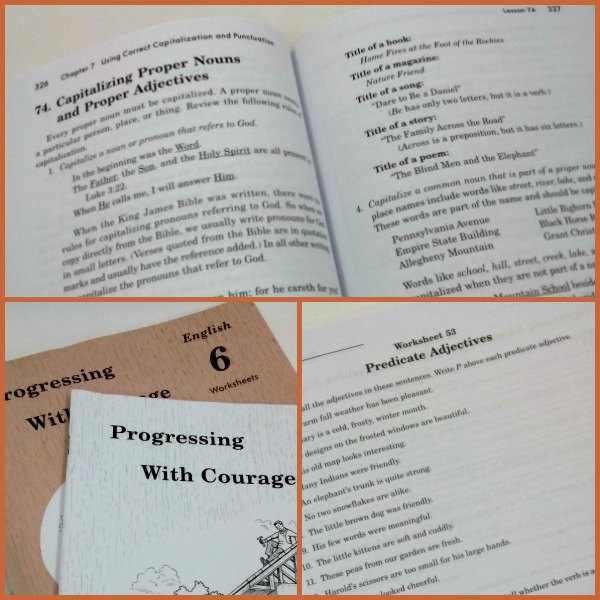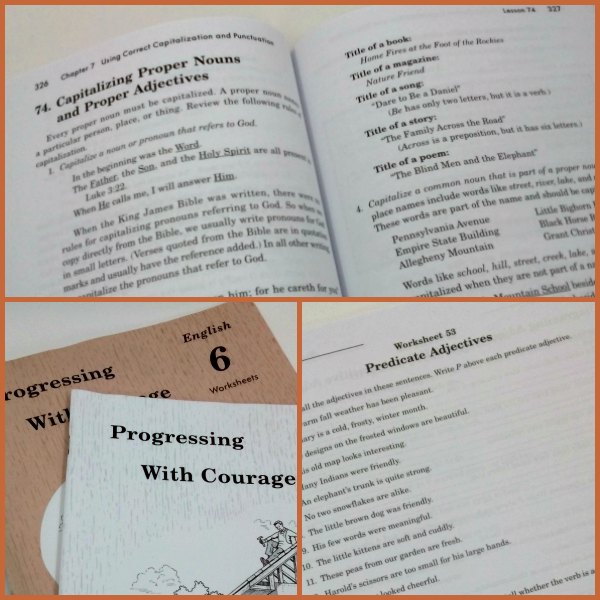 How we use Rod & Staff:
We've used Rod & Staff English for two years now and plan to continue to the end of the program. We generally cover three lessons a week, skipping the writing lessons. If you include the writing lessons you'll want to cover four lessons a week. The writing lessons are very strong, we just find that other things work better for our needs – it's no reflection on the quality of the writing lessons in Rod & Staff!
Our lesson time varies between a full discussion using the teacher's material to my daughter reading the lesson independently and doing some of the assigned work. It really depends on the topic and her knowledge of the material.
We use the worksheets as a nice break from the written work. Since there is no workbook, all written work is done by hand. And there is quite a bit of it since it's intended for classroom use. Usually, I'll have my daughter do the odd or even numbers from each section. After checking her work, she may have to do additional exercises depending on her understanding and correct answers. My daughter appreciates the worksheets – it's a nice break from writing out the answers!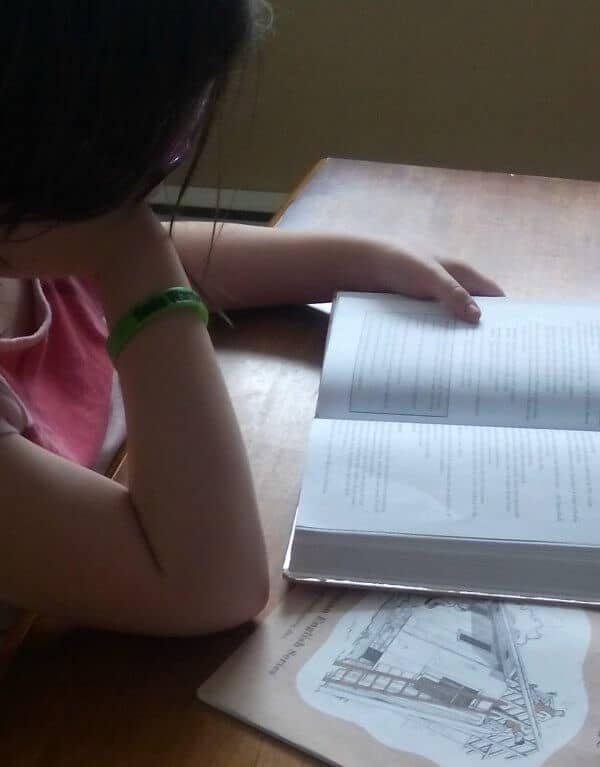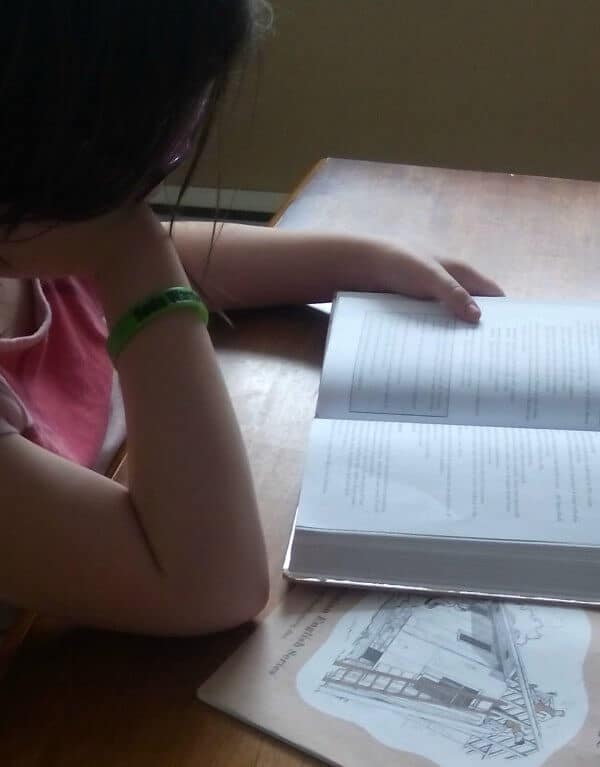 I'm not the only one who loves the thoroughness of Rod & Staff English. Here are three more reviews from The Curriculum Choice authors:
Rod & Staff Publishers do not maintain their own website but you can receive a catalog by calling (606) 522-4348 or find their curriculum at Milestone Books.
~ Written by Tonia