Last spring I shared with you the ACT Test Prep resources my rising senior used. She took the ACT last June, made the score she hoped for and was accepted to the college at the top of her list! Now that my son is a rising senior, we are using the same resources.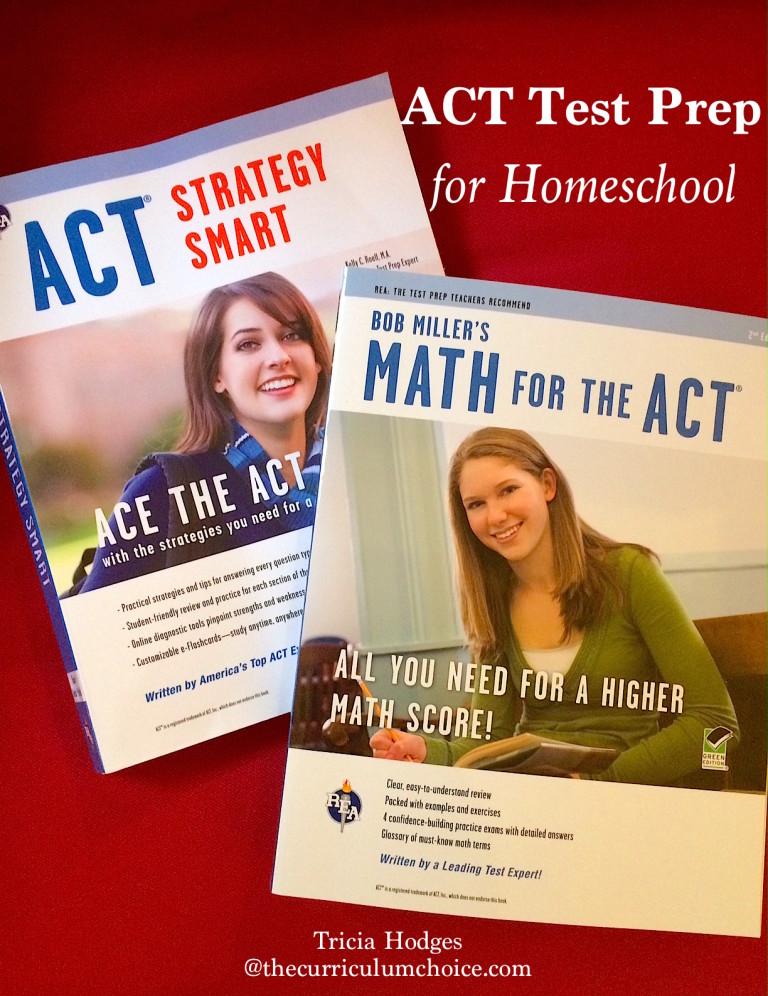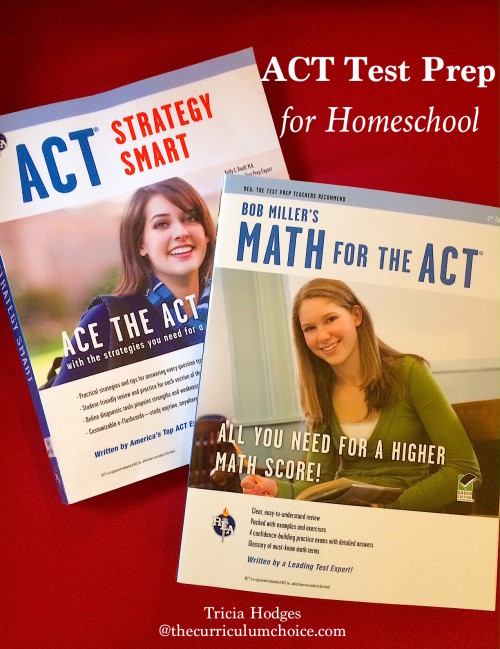 I now am on the 'other' side of homeschooling high school. I have a graduating senior, a rising senior and a rising freshman! Our third child will begin high school in the fall. Homeschooling high school is now one of my favorite times with my children. What a privilege to go through all these steps, processes and preparations. I am confident that the resources we have used have helped prepare my children.
ACT Test Prep
So, just how to use ACT Test Prep for Homeschool from REA with your homeschoolers? I'm sharing how we have worked them into our routines. First, let me tell you about ACT Strategy Smart…
~ Don't miss the giveaway at the end. We received these REA Test Prep for homeschool resources in exchange for an honest review. All opinions are our own and we love the benefits and blessings we are continuing to see! Please see our disclosure policy.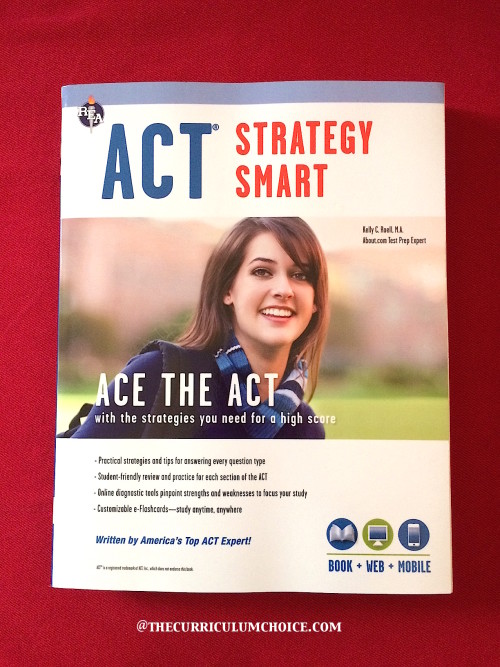 ACT Strategy Smart
Ace the ACT with the strategies you need for a high score. Written by America's Top ACT Expert!

My daughter, soon to be graduating senior, is our resident history, language and fine arts wiz. She took the ACT in the fall. So the end of her junior year, last summer and early part of this senior year were a good time for ACT test prep! Soon after that, she turned this resource over to her brother, a junior.
The ACT Strategy Smart suggests four weekly study sessions. Each week covers English, Math, Science, and Reading portions of the exam. An optional fifth week shares strategies for taking the ACT Writing Test.
More on ACT Strategy Smart
Practical strategies and tips for answering every question type.
Student-friendly review and practice for each section of the ACT.
Online diagnostic tool pinpoint strengths and weaknesses to focus your study.
Customizable e-Flashcards so your student can study anytime, anywhere.
Bob Miller's Math for the ACT
Bob Miller's Math for the ACT is written from the author to the student as if the author were right in front of your student, teaching. Because Bob Miller has found that students have problems with certain subjects, he goes into greater detail on factoring, algebraic fractions, trig and percentage problems.
About Bob Miller
Mr. Miller has his M.S. in math from Polytechnic Institute of NYU. "I always feel great when students tell me they used to hate math or couldn't do math and now they like it more and can do it better." Of Math for the ACT, he says, "I do know that this book will help you get the score you need to get into the college of your choice."
What does Math for the ACT include?
Bob Miller includes 15 detailed chapters on math topics addressed on the ACT plus important miscellany and four sample ACT math exams with answers.
We appreciate that Mr. Miller speaks of math as a "great adventure" and shares "Bob says…" quotes throughout.
All math begins with whole numbers. Master them and you will begin to speak the language of math. ~ Bob Miller
The page layout is visually appealing with white space, diagrams, graphs and helpful notes, examples and solutions. Find Math for the ACT at REA.
Homeschooling High Schoolers? You Might Also Be Interested In:
SPECIAL DISCOUNT CODE
At $15.95 for Math for the ACT and $18.95 for ACT Strategy Smart, I think the REA Test Prep books are well worth the money!  But even better, you can save 20% through March 31, 2016!  Use the code WEAO upon checkout.
Now for the GIVEAWAY!
One winner will receive the following from REA, valued at $34.90:
(1) ACT Strategy Smart
(1) Math for the ACT
Simply follow the instructions in the rafflecopter widget below…
a Rafflecopter giveaway

That is key in a busy, homeschooling family – REA testing tools make it easy to fold into what we are already studying. We are so thankful for these resources that make homeschooling high school and college prep easy!