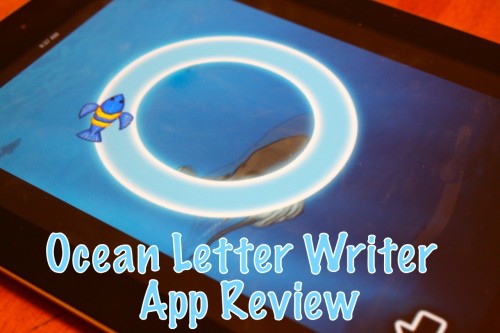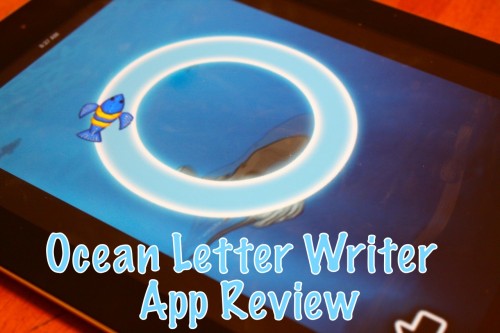 Both the iPhone and the iPad have become teaching tools. Educational apps abound, with an amazing variety of subjects available. This month, we look at the Language Arts category, with Letter Writer Ocean by Barking Dog Interactive.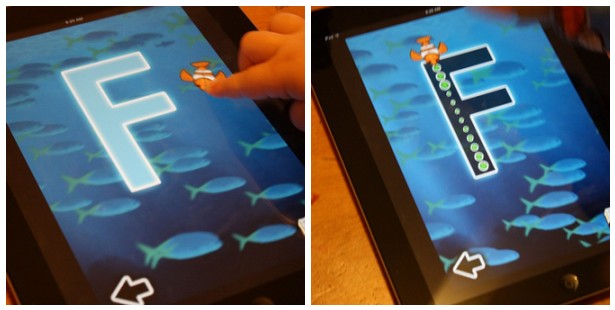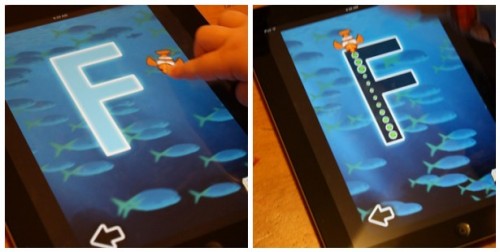 Letter Writer Ocean is another engaging title; a game that uses the iOS technology to teach writing. It is geared toward preschoolers who are just beginning to write.  It teaches the correct method of writing the letters of the alphabet. You dive beneath the ocean surface to find the letters floating below.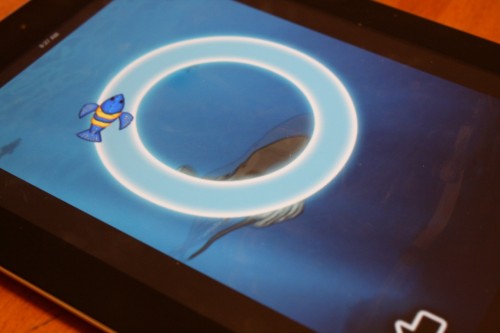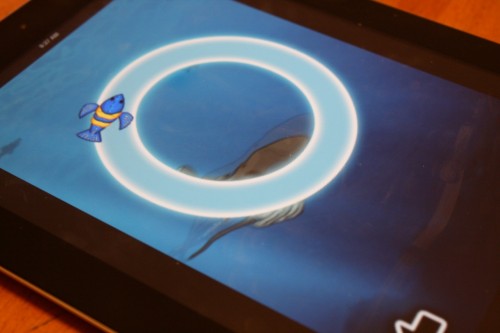 The object of the game is to "draw" the letters correctly.  The letters float beneath the ocean's surface, and tapping on a letter causes it to float alone on the screen.  A friendly fish guides your finger to the correct starting point.  As you drag your finger along the letter's lines, the friendly fish follows your finger–as long as you correctly follow the lines of the letter.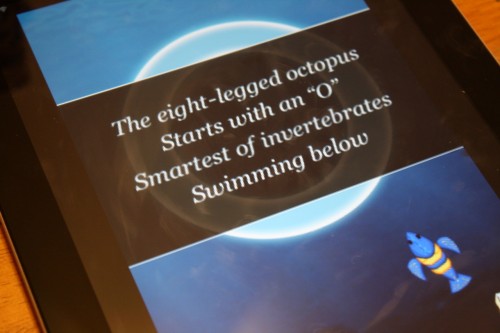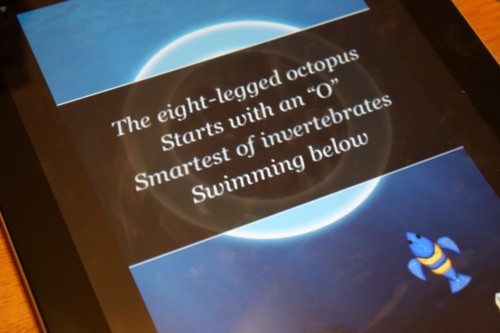 After successfully completing a letter, you earn a starfish.  After earning four starfish, a poem about the letter is unlocked.  Tapping an open book on the screen, the app reads the poem about the letter.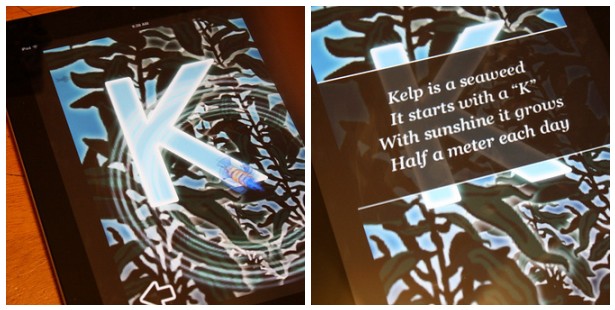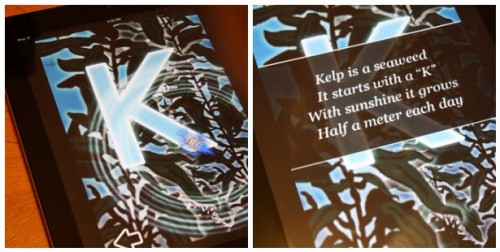 There are different animated backgrounds for each letter, with undersea adventures occurring behind every practice letter.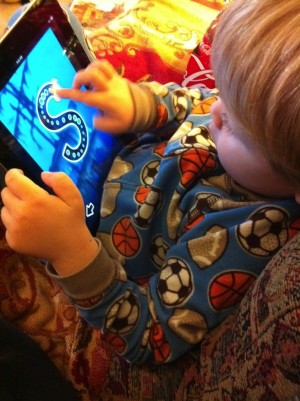 Letter Writer Ocean is a simple app that teaches an important skill.  Our preschoolers love using it.

Enjoy this video of the game.
Available from the iTunes store for .99
iPhone app which can also be enjoyed on the iPad. "Compatible with iPhone, iPod touch, and iPad. Requires iOS 3.1.2 or later."
View screen shots at Barking Dog Interactive.
You might also like Letter Writer Space, which "does for astronomy and the space program what Oceans does for oceanography."
~Steve keeps busy with five children and a job in information security. He has a second job as principal of the Hodgepodge homeschool and also writes for Habits for a Happy Home and Passionate Purposeful Parenting.