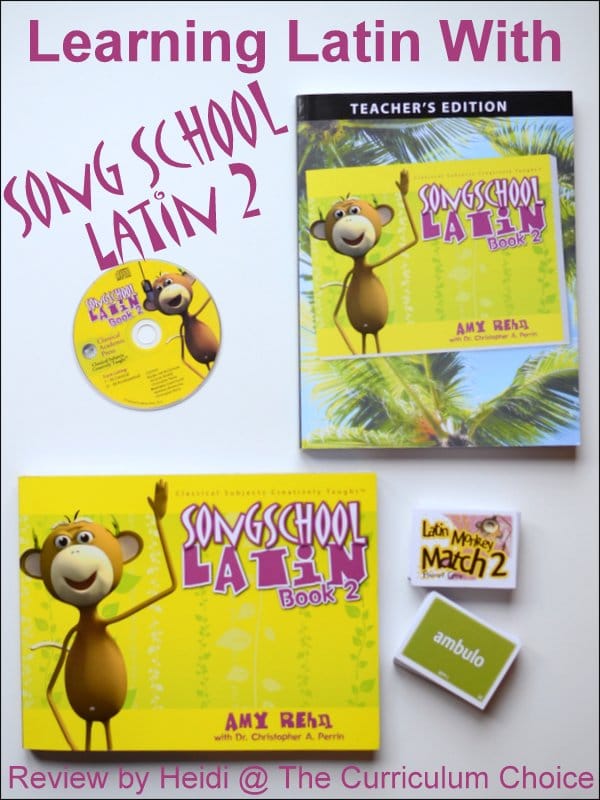 How I wish we had started learning Latin with Classical Academic Press materials three years ago!  When we started homeschooling I had grand plans of teaching my children Latin, but after a lackluster attempt at Latin roots I put my idea on the back burner.  Both my children continued asking to please learn a foreign language.  Research continued to lead me to Latin and the materials available from Classical Academic Press.
Classical Academic Press has Latin programs for all ages.  Rebecca helped me choose the programs to suit my eight year old son with no previous Latin instruction, and was happy to send me the Song School Latin 2 curriculum free for review.  Let me tell you about Song School Latin 2 and share my honest opinions after using the curriculum with my son.
What is Song School Latin 2?
Song School Latin 2 is the newest level of Latin education from Classical Academic Press.  Created as another step between Song School Latin 1 and Latin For Children, SSL 2 is designed for grades 2-3 (slightly older than the grade 1-2 recommendation for SSL 1).  SSL 2 teaches 175 Latin words (more words than are taught in SSL 1), also reviews the words from SSL 1, discusses derivatives to grow your child's English vocabulary, and even delves into a little Latin grammar.
What are the components of the Song School Latin 2 Curriculum?
Song School Latin, Book 2:  The consumable student book contains the vocabulary words (new words for each chapter plus review words from SSL 1), words to the chapter song, a lesson including things like famous sayings, grammar, derivatives or other information.  Then there are workbook style activities like tracing, matching, fill-in-the-blank questions, etc.  The student book includes the song CD.
Song School Latin, Book 2 Teacher's Edition:  This book includes 1/2 size copies of the student book in its entirety, with answers filled in and some extra teaching suggestions in small gray boxes.  Also included are about 40 pages of extra practice like crossword puzzles and word searches, which you can photocopy to use within your family.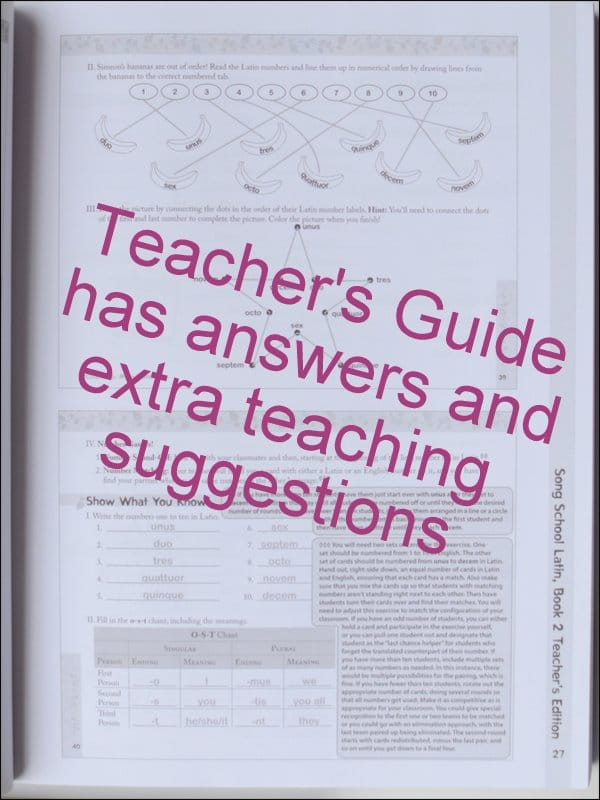 Audio CD: This CD comes packaged with the student book but can also be purchased separately.  Each chapter has a song with the Latin words and the English meaning intended for learning and practicing the Latin words.  There is wonderful variety in the vocals, style, tempo, and even instrumentation of the songs.  Some are familiar tunes, others I didn't recognize but still found to be catchy.
Monkey Match Cards: These paired cards have the Latin or English word in large print with the translated word in smaller print near the bottom.  They can be used as flashcards (covering the translated word with your finger), and instructions are included for games like Memory, Go Fish, and Old Maid.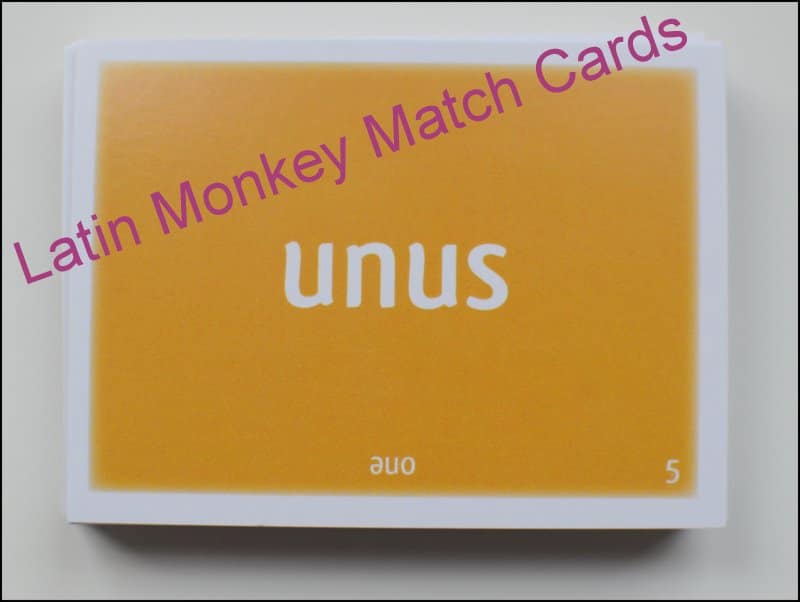 Song School Latin 2 DVD: The just-released DVD contains an approximately 10 minutes video for each chapter of SSL 2.  You can watch a sample video.  The video lessons go over the lesson words and information, discusses derivatives of the Latin words (my favorite part), and has a short animated story using some Latin words (my son's favorite part).
My Review of Song School Latin 2
We LOVE the songs.  Seriously, the tunes are so well-done and varied that we enjoy them.  My son even listens to his at bedtime just for fun.  Our whole family is learning from these songs!  In fact, I ordered the Song School Latin 1 audio CD so we could learn our review words as well as we're learning the new words.  If you already have SSL 1, wait until you hear SSL 2!  Both sets are very well done but I think the songs for SSL 2 are even better.  If you have time or money for nothing else, you could play the songs in the car or while you make lunch and feel like you've accomplished something.
There is flexibility in the available materials.  We're still working on my son's spelling of English words and I worry about confusing him spelling Latin words (especially with vowel sounds), so we skip most of the written activities.  I write down our new words and post them so as we're listening to the songs he sees them.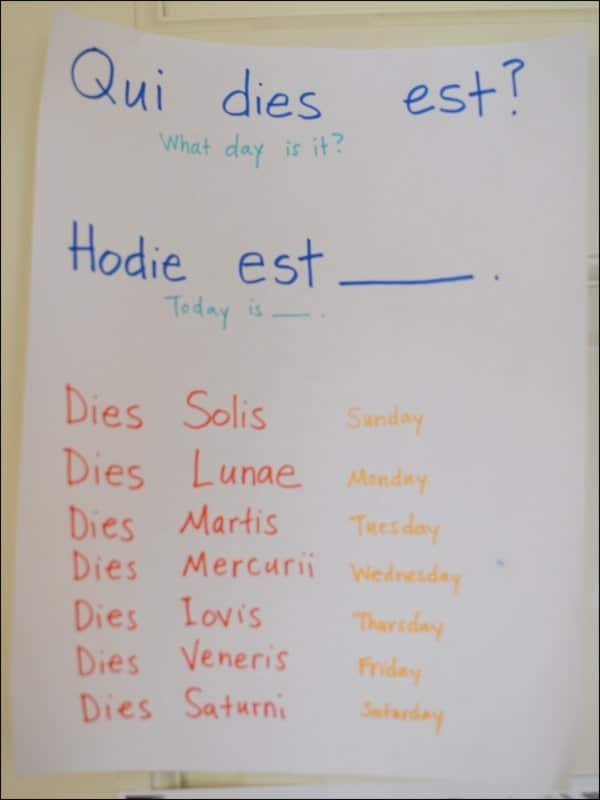 The lesson information is still very beneficial, and we do some of the activities orally.  However, I know that my daughter at his age would have loved the written work!  For my son we sing the songs and use our new Latin words as we talk to each other.  With songs, video lessons, written work and oral activities there is something for every learner.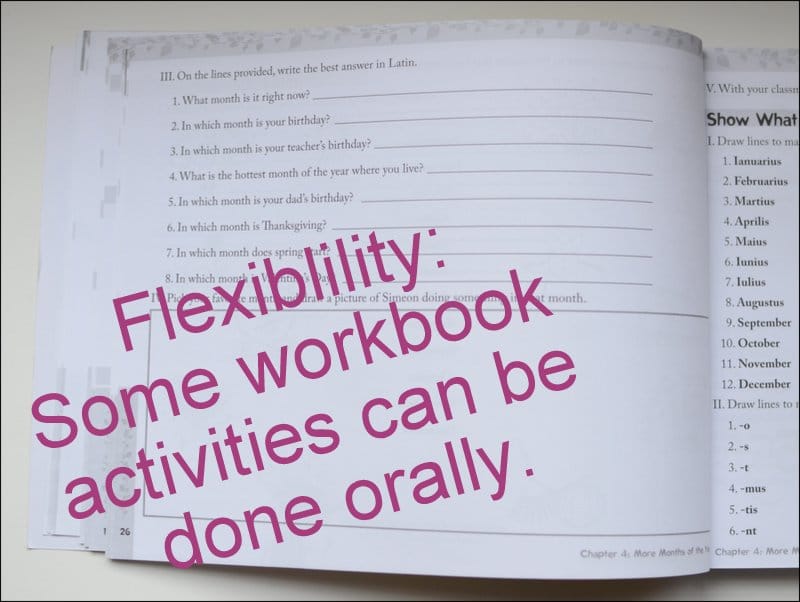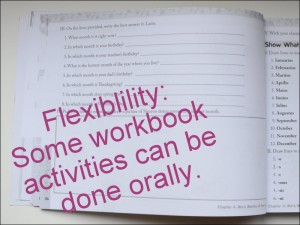 I'm so excited that Classical Academic Press offers instruction all the way through high school, so I know we can keep building on this fun early foundation in Latin.  Be sure to stay tuned next month for my review of Latin For Children, the curriculum for middle grade students.
Are you interested in checking out Song School Latin 2 for your children?  Head to the Classical Academic Press website for book and song samples.
Heidi homeschools her two children in Maine using an eclectic mix including Charlotte Mason's ideas, quality literature and hands-on learning. She strives to show her children that learning is an exciting, life long adventure. She shares their experiences on her blog, Home Schoolroom.