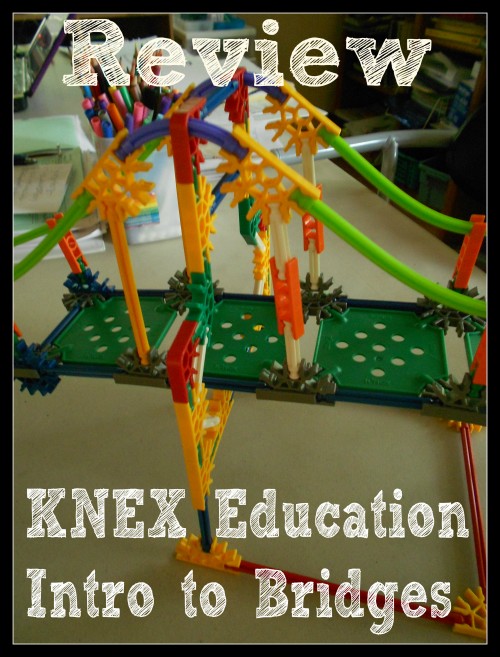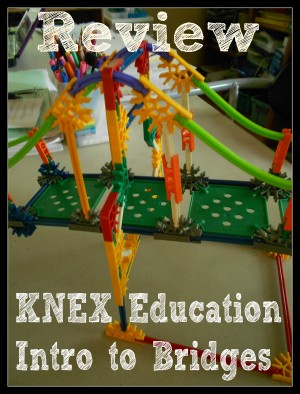 Please note that this review includes affiliate links because we really love this product and highly recommend it to you.
During high school, one of my sons showed interest in learning more about architecture. This interest-driven subject included all kinds of learning, including building with K'NEX Education – Intro to Structures: Bridges
. We were more of a LEGO building family but when we found the K'Nex set for bridge building, we took the opportunity to include a little hands-on work in the study of architecture.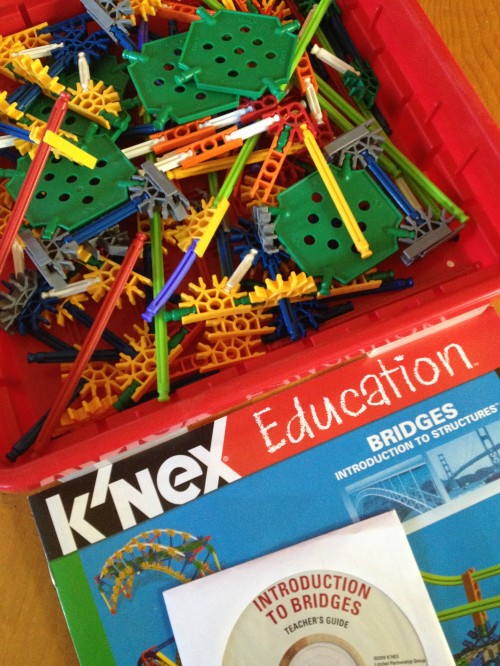 Set includes:
207 K'Nex building pieces
Complete instructions for building seven different bridges, illustrating the basic kinds of bridge structures
Builds fourteen different models, one at a time
Teacher's Guide on CD with printable instruction guide and lesson plans. The lessons are written for group settings but we did not have trouble using the instructions here in our home with only one student.
Each lesson includes background, history, materials, glossary of terms, journal instructions, and lots and lots of helpful step by step methods for leading each lesson.
Student notebook pages are found on the CD and can be printed for each student
We would build one type of bridge at a time, reading the short explanation in the instruction booklet.  I would take a photo of the bridge for his notebook. Actually creating a model of each bridge type was a perfect way for my visual-spatial learner to really get a good idea just how these bridges were used and how they were built. K'Nex are just fun to work with and anything that can build enthusiasm for learning is a big plus in my book.
The suggested activities are a great way to deepen the student's understanding of more difficult concepts like tension, compression, torsion, and shear as they apply to bridge building. There are simple but powerful demonstrations included with the  lesson plans that will help your child see these engineering concepts in action. They are going to think this fun and you will love the way it makes learning fun.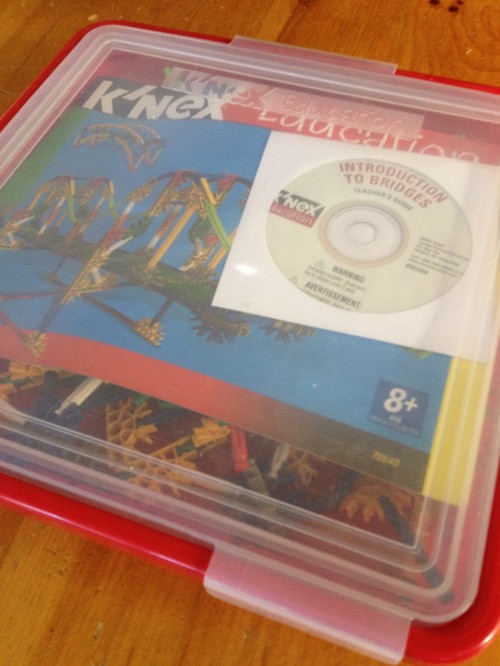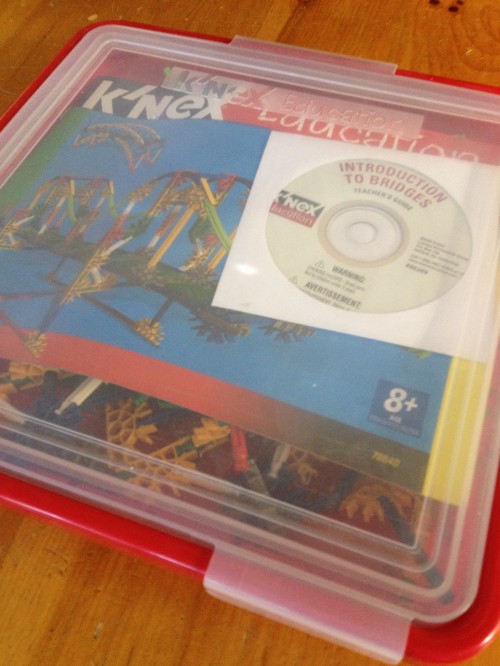 Other Information:
Ages 8 and up (The box says grades 2-8 but I think it was a perfect fit for my high school age son.)
Each lesson takes about 30-45 minutes, depending on how in-depth you go with the additional activities and journal work
Comes in a sturdy plastic storage box so you can keep all the pieces together
I think this would be great for a co-op setting using the additional demonstration ideas in the teacher's guide
Other sets available – Simple Machines-Wheels, Axles, and Inclined Planes and Simple Machines-Gears
Our family gives this educational toy/learning set a hearty thumbs up!
If you would like to know more about our high school architecture learning, you can read my blog entry:
Project Learning in High School Architecture.
Written by Barb-Harmony Art Mom. I also blog at Harmony Art Mom and my business is found at Harmony Fine Arts. I would love for you to join us for the Outdoor Hour Challenges at Handbook of Nature Study.