My kindergartener did not really like to color until the last couple of weeks. He does love to paint and he enjoys art time. But simple coloring did not appeal to him. What happened to make such a big change for my five-year-old son?
~ This review contains affiliate links because we love this homeschool resource! All opinions are our own and the children continue to want to start our homeschool days with Color-By-Number. We see many more learning hours in our future! Please see our disclosure policy.


Color-By-Number Holidays by Lauren Hill at Mama's Learning Corner has changed up our homeschool morning in a delightful way!
"That was fun, Mama! Can I do another one?" (by the boy who is not one to stay long and color!)
How We Use Color-By-Number in Our Homeschool
Each morning I start with the littles ones first while my older three are getting started independently. We have our devotional and then my kindergartener and second grader both want to color a page (or more!) from Color-By-Number. Sometimes we even sit by the fire in our pjs because we are so ready to pull out our worksheets!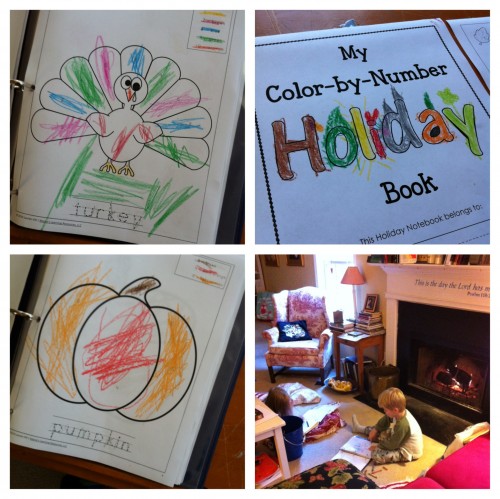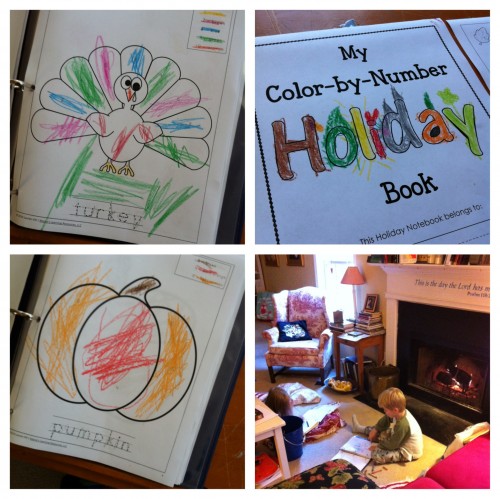 Both Color-By Number Holiday and Color-By Number ABC offer:
Handwriting practice
Letter recognition
Practice coloring within the lines
Addition and subtraction practice for first and second graders (Color-By-Number Holiday)
Making a special holiday and ABC keepsake book!
Special pages colored to mail to grandparents
The chance to use as part of a unit study for the holidays
Time to be creative!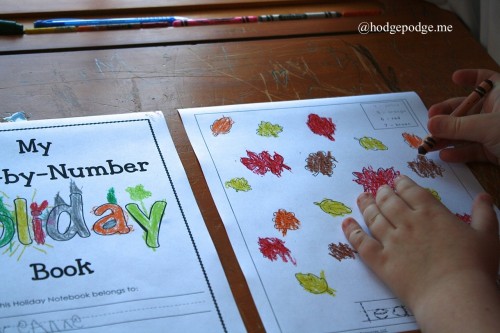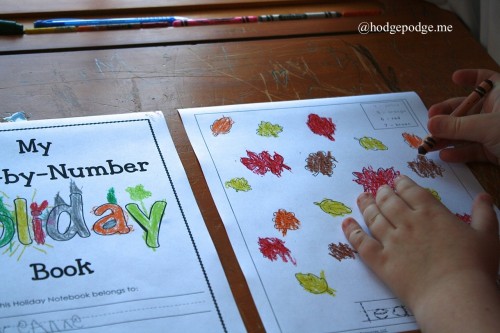 Littlest Girl (2nd grade) is doing a holiday book too because there are addition and subtraction color-by-number pages to challenge her! This is such a nice way to mix up math time for her. She customized her title page with a turkey and a Christmas tree, above.


Lil' Buddy (K) is enjoying Color-by-Number ABC as well. We have both books printed and in a binder.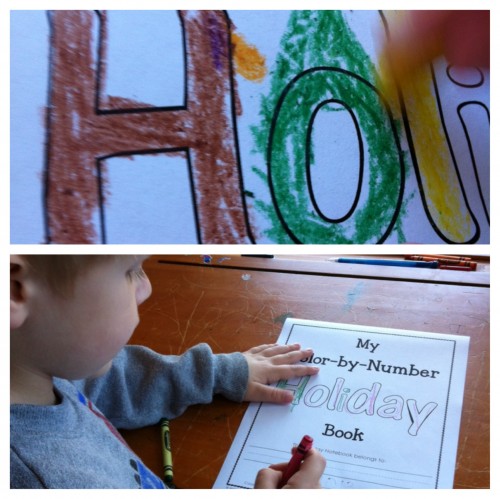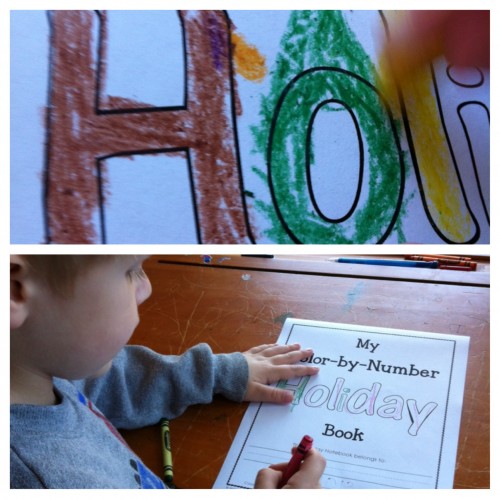 I love the variety of topics for each letter of the alphabet – even E is for Easel!!!
How Can You Use Color-By-Number Books in Your Homeschool?
Use the Holiday book for homeschool on the go during the busy Thanksgiving and Christmas season. Traveling? Print out the book and tuck it in the car with a box of crayons.
Use it for more than one child! Color by number for your littlest ones, handwriting practice for more experienced writers and math practice too!
Use the Color-By-Number ABC book for letter recognition – learn those ABCs!
I only wish I'd had Lauren's Color-By-Number books for my older three children! Just think – you can print as many as you'd like for your crew! Use it again and again!
Now all this learning is absolutely wonderful but one of the very best features is just how easy these resources are to use – for mama! Open, click and print!


Guess what? you can get BOTH books for a special price for a short time. Highly recommended by the Hodgepodge! Click over to Mama's Learning Corner and get your Color-By-Number now!
You might also be interested in Heather's review of Mama's Learning Corner Worksheet Packet (over 200 worksheets!)
Homeschooling for over a dozen years now, Tricia faces a daily dose of chaos with five children from preschool to high school. She is author of art curriculum for all ages and a series of cookbooks at Hodgepodge. She and her husband, Steve (who writes app and technology reviews), are co-owners of Curriculum Choice.