Don't miss the giveaway at the end of this post.
As homeschoolers, we already know how to adapt our approaches to meet our children's individual needs. That is why homeschooling is so ideally suited for children with special needs. At BJ's Homeschool, one of the reasons that we chose to homeschool was that our daughter had some learning issues related to ADHD. Homeschooling allowed us to find the best way for her to learn.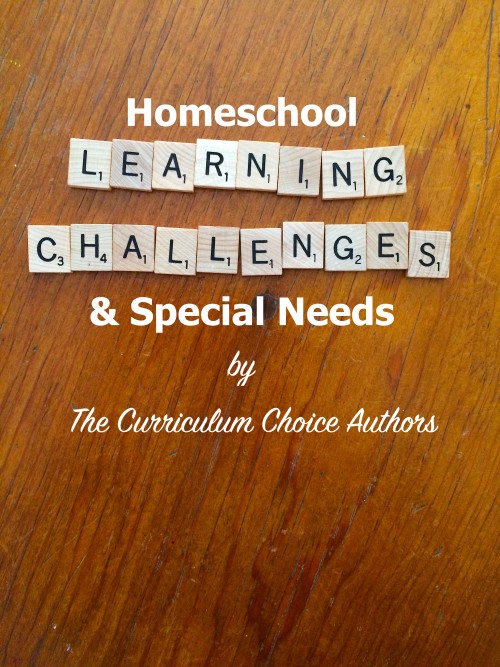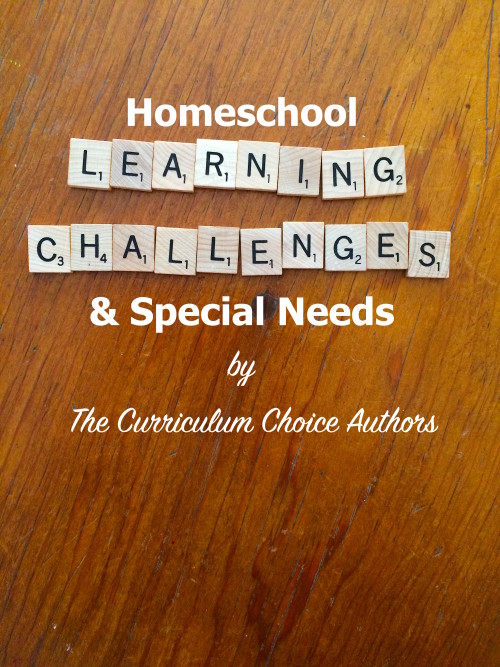 –> Don't miss the giveaway of Reading Focus Cards, at the end of this post.
There are so many ways to adapt your homeschooling to meet the needs of children with special needs. Children with auditory learning issues can learn with a visual or kinesthetic (hand-on) approach. Parents can give children with ADHD, short lessons, frequent breaks, and a distraction-reduced environments within the home.
For children who have trouble focusing on verbal directions, they can be given "fidgets" to hold and manipulate, to help with concentration – and there does not need to be an individualized education program (IEP) to do it! Directions can be written down, instead of given verbally.  Then the listening skills can be learned in a gradual way.
Children with sensory needs can take breaks by going outside, do some cartwheels across the living room, or swinging slowly in a swing – whatever is needed to meet their individual needs.  They can even learn their multiplication tables through bean ball toss games or while jumping on a small trampoline!
Our children's strengths can be promoted, while working on difficult subjects, at a pace that meets our children's individual needs.
From The Curriculum Choice Archives
Be sure to browse the tabs above to find curriculum reviews for special needs homeschooling.  You might also enjoy these that we've selected from our archives.
Learning Challenges and Special Needs Homeschooling From Curriculum Choice Authors
The Curriculum Choice authors have active blogs where they regularly offer ideas and experiences about their homeschool adventures. Below are their very favorite tips for children with learning challenges or other special needs.
 Betsy at BJ's Homeschool
Do your kids find handwriting difficult?  There are so many ways to work on handwriting, and many of them don't even involve writing!  Arts and crafts,  special games and playing with clay all help to develop the the hand muscles.  Below are tips for handwriting, based on my years working at an occupational therapist (OT).
Teach Your Kids to Write is full of tips for handwriting, including how we used the Draw Write Now program.  We used a variety of activities…including writing on the chalkboard, writing the letters in the air, making letter shapes in finger painting, even using pudding…
9 (FUN) Ways to a Mature Grasp – Does your child hold their pencil with their whole hand, or tend to hold it in an awkward manner?  Many kids struggle with grasp, but there are also many ways to help, too...Or would a handwriting device or aid help your little writer?
Help for Struggling Handwriters – Using fun, easy to do tricks, here's help for your child with visual perceptual issues.  "Did you know that the visual system does not completely develop until age 9?  Do your kids have trouble spacing their letters?  Are their letters all over the page? 
Helping Struggling Readers with Reading Focus Cards – Do your kids get distracted by other words on the page, or just have trouble concentrating?  Reading Focus Cards may help.  I like how these work to eliminate distractions, helping the reader to focus on just the words at hand, at the time.  This tool can help readers of all ages.
Does your child struggle with attention issues, ADHD, or sensory processing disorder?  Here's how I approached theses issues, when my daughter was young. – Homeschooling Kids with ADHD.
Kyle at Aspired Living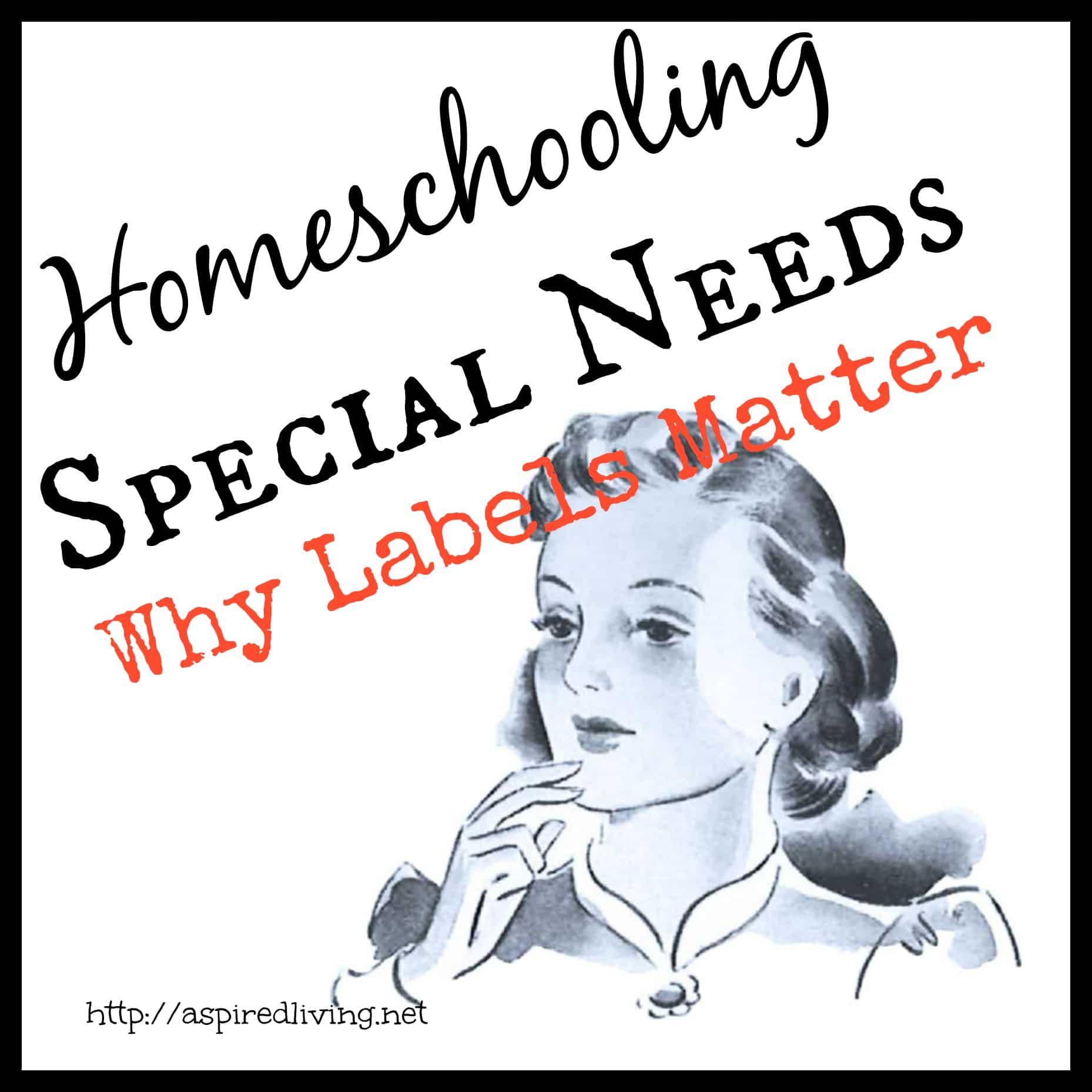 Why Labels Matter – I know there is a lot of controversy about this subject, but this is my point of view on the matter. There is a lot of talk about whether to label or not to label a child that might have special needs. To me all the label is is a simple diagnosis.
Surrendering Homeschool Expectations – When you have a kid with special needs under your wings surrendering your homeschool expectations to the Lord is the best thing you can do.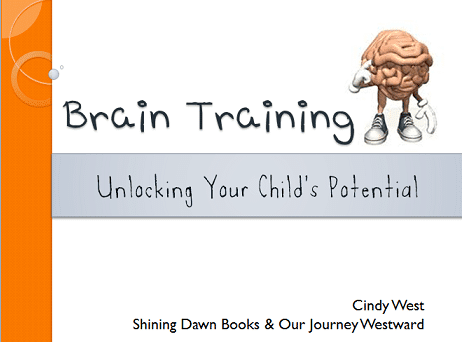 Cindy from Our Journey Westward
Brain Training activities are FUN for my children and have been incredibly helpful for increasing cognitive skills – memory, attention, processing speed, comprehension and logical thinking.  They can (and should) be used with children who have learning disabilities, attention struggles and general frustrations with schoolwork.  Even children who have no real struggles can bump up their school performance with these activities!
Homeschooling Gifted Kids will set you on the right track to meet the academic highs and lows that often accompany gifted and talented children. It gives you the tools you need to plan appropriate lessons, tweak curriculum, inspire passions, and generally help your child to soar!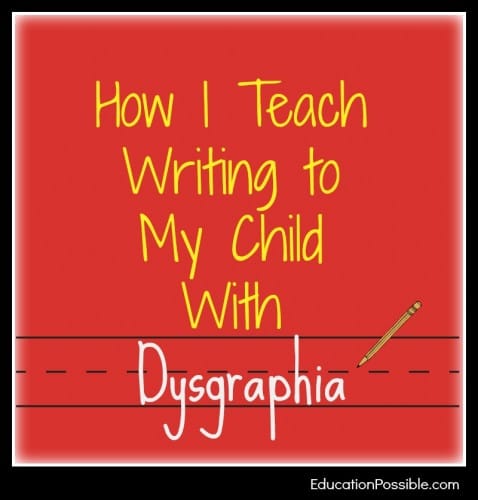 Susan & Megan from Education Possible
How I Teach Writing to my Child with Dysgraphia – Over the years we have searched and researched, and through trial and error found a number of different approaches that have ultimately helped our son address his dysgraphia. Every child is different, therefore I'm not suggesting all of these will work for another child, but here are some of the resources I use to teach writing to my child with dysgraphia.
How I Teach Keyboarding to my Child with Dysgraphia – Dysgraphia is a learning disability that affects writing.  My son has struggled with writing as long as he can remember and for years we have searched for solutions to help him with his writing. We have found it is easier for him to get his thoughts out when he can type them into a computer rather than write them on paper.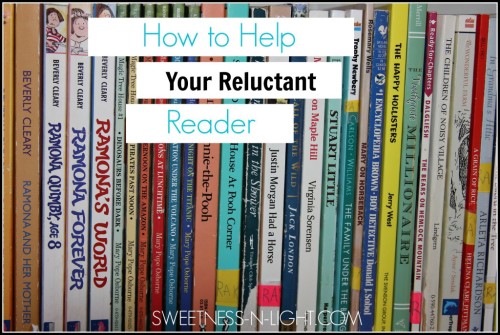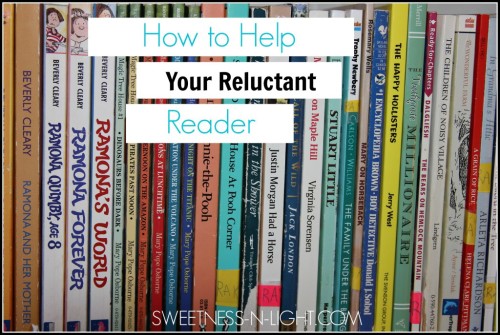 Meredith Henning of Sweetness-n-Light
How to Help Your Reluctant Reader – Sharing insights into the possible reasons why you might have a reluctant reader and some strategies to help you tackle the "I don't want to read" or "I don't like reading" syndrome. There may be a variety of reasons why you hear this complaint from even the most enthusiastic learner. Let's find out why and help them along the path to reading success!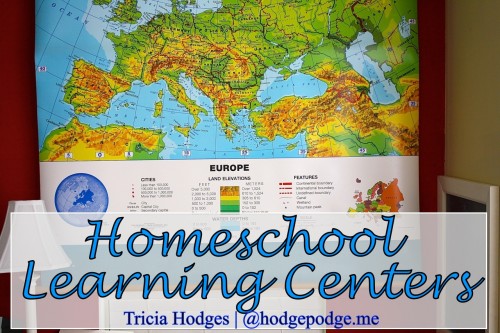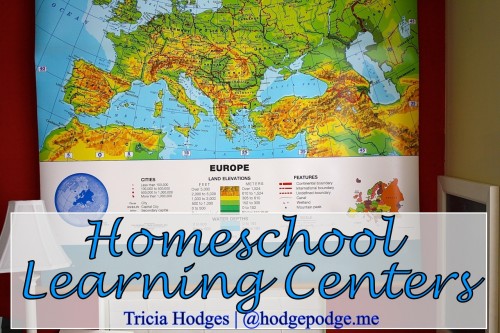 Tricia at Hodgepodge
We have a mix of learners and ages at Hodgepodge: auditory, visual, kinesthetic as well as two busy little ones. So, we tailor learning spaces and family learning times to meet individual needs. For a kinesthetic learner with many 'things' this storage helps keep my child's supplies handy. Plus helps keep this mama sane. This organization has been a big part of our homeschool planning. To meet needs. To make learning centers natural. We are also constantly adapting in creative ways because of severe food allergies.
Help for Reluctant Readers – our favorite helps including ways to have books within sight.
100 Helpful Homeschool Habits for all type of learners – Over the years with babies, toddlers, stacks of school books, hungry mouths and now towering teens, these are the basic routes I've discovered for seeing results.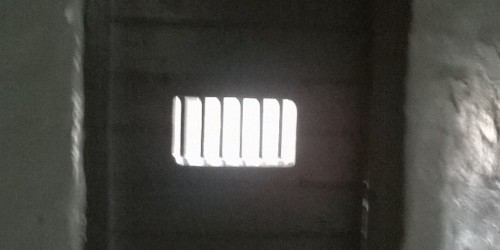 Annie Kate at Tea Time with Annie Kate
We have homeschooled for almost two decades and have encountered some special needs issues along the way. Overwhelmed, Under-challenged, Unmotivated, Disobedient, or Just Plain Lazy discusses some common reasons for learning challenges.
If there seems to be more going on, check out When Your Child Cannot Learn Well: Psychoeducational Testing at Home.
And, sadly, sometimes a sudden change in ability alerts us to serious problems, as discussed in When Your Teen Can No Longer Focus.
In all these situations, it is helpful to think about Nurturing a Love of Learning.
Giveaway!
Now for the giveaway of the Reading Focus Card Combo Pack B—Black Textured Grip, with retail value of $19.95 (with Custom Color Choice)—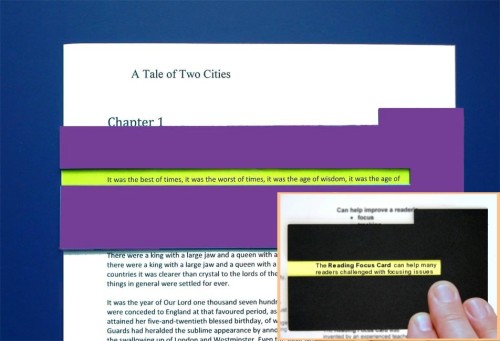 Simply follow the instructions in the rafflecopter widget below…
The Curriculum Choice Review Team Features
Follow Curriculum Choice's board Homeschool Helps on Pinterest.
Have you enjoyed this special post from our review authors? Our Curriculum Choice review team features a topic monthly. You can see all that our authors have shared on electives, math, curriculum choices and more under Review Team Features.
Be sure to SUBSCRIBE so you won't miss any reviews from our team of veteran homeschoolers!
~ Hosted by Betsy @ BJ's Homeschool. 
Betsy blogs at BJ's Homeschool about high school and college and all the fun of homeschooling the early years too.  As a veteran homeschooler and the mom of a college student and homeschool grad, Betsy also offers free help to homeschool families,   She is the author of Homeschooling High School with College in Mind.