Are you are looking for a painless and fun way to practice many elementary-level math skills with your children? Then consider adding a game like Buy It Right to your homeschool shelf!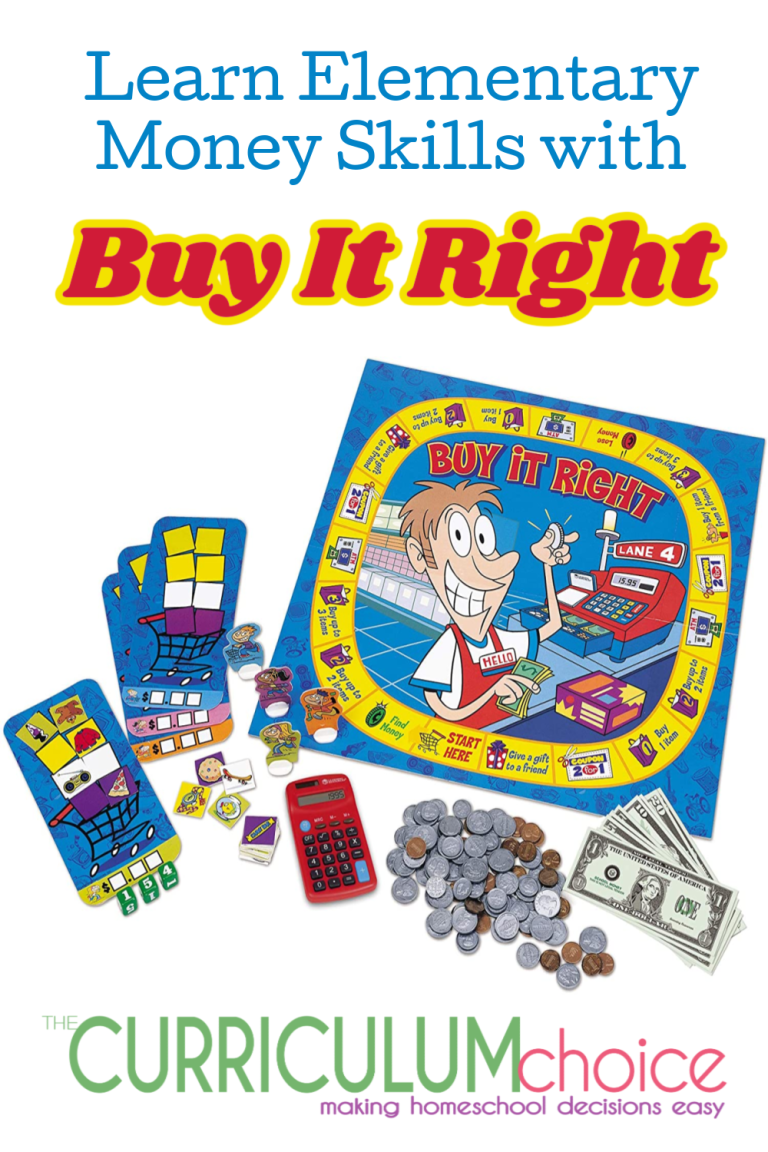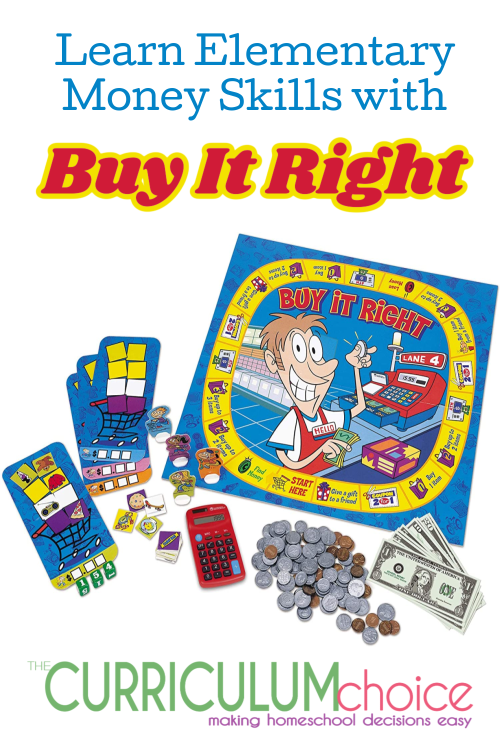 Buy It Right is an excellent curriculum enhancement! In this fast-paced and interesting game, children learn and practice:
adding and subtracting decimals
counting money
giving back correct change
calculating the highest price and the lowest price from three numbers
calculator skills
practice in paying for purchases
practice in determining if one has enough money to purchase an item.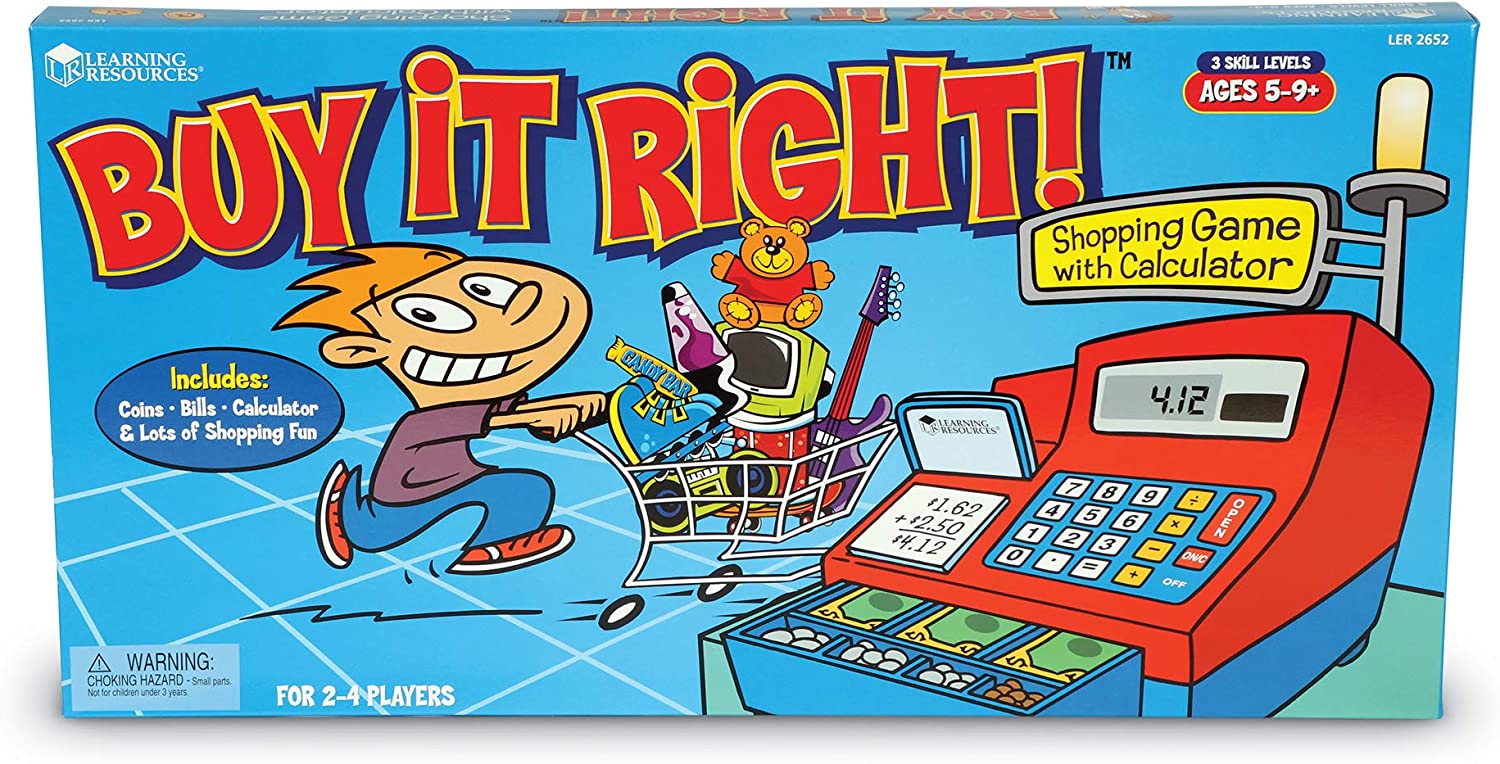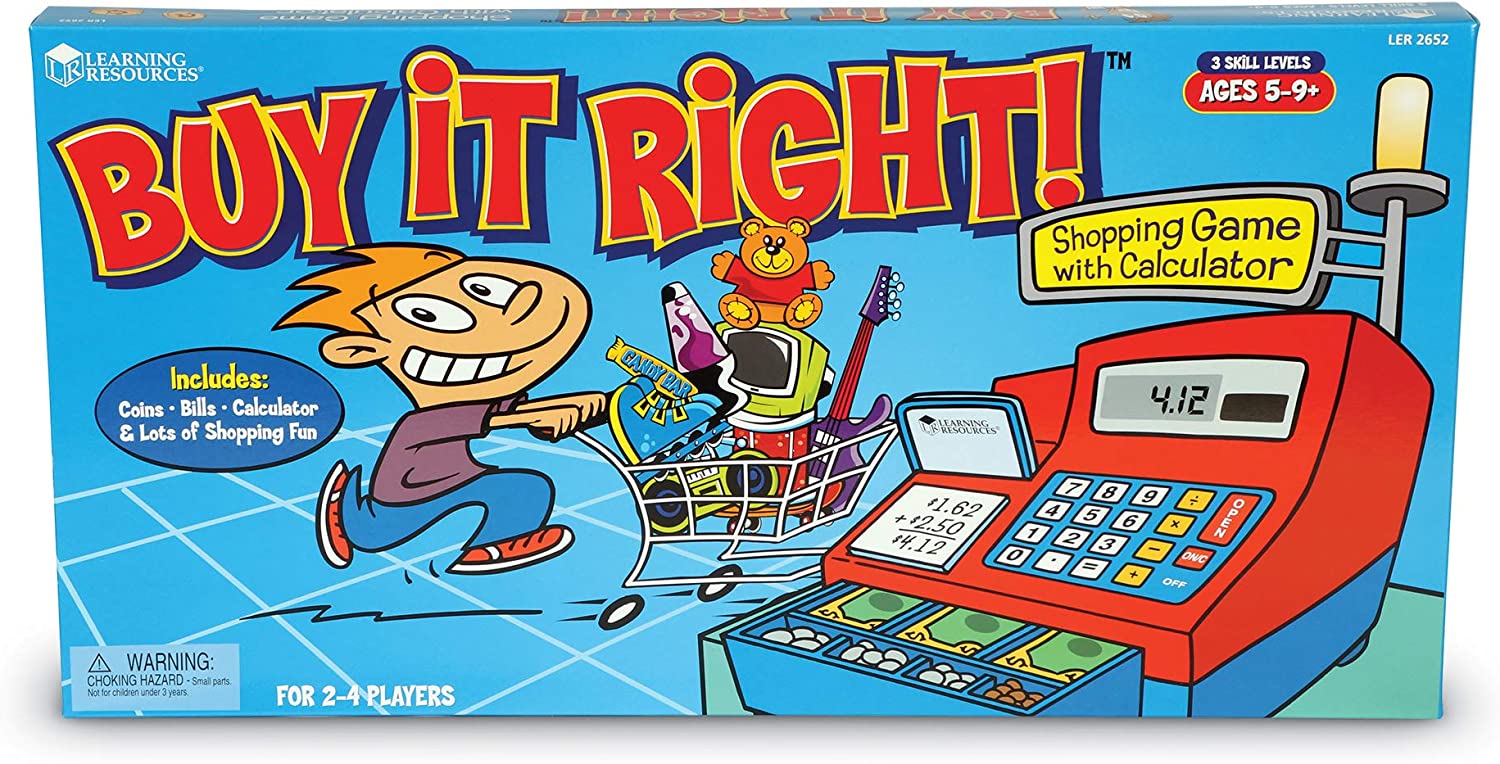 Two, three, or four players can play Buy It Right at a time. While the game is targeted for children between the ages of 5 and 9, the game can be played by younger children with modifications that are explained in the game instructions. When playing with preschoolers, one could choose to play with bills only or with coins only to make the game less difficult. As well, when playing with older children, one could choose to play without the calculator to make the game more challenging.
Playing the game takes about 30-45 minutes but a shorter game can be played instead. The game instructions include directions for a shorter game.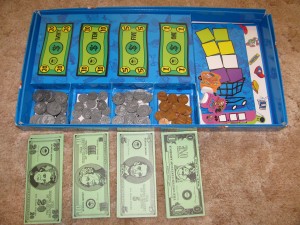 The primary goal of the game is to collect two items of each color to fill up one's game card. These items are purchased as the game proceeds. The first person to successfully fill up their game card wins the game.
Unlike many games, players take turns being the cashier so everybody gets to practice counting back the correct change. The coins and bills are fairly realistic as well – they seem less like play money than the money included in many games.
I purchased Buy It Right several years ago and it has been a popular educational game for all three of my children. Due to the element of chance inherent in the game, it is a good game for adults to play with a child. Assuming that the adult is willing to help the child with any math difficulties they encounter, the element of chance levels the playing field so that it is a fun game for both the adult and the child. Unlike some educational games, the adult does not have a huge advantage in this game.
Practicing math skills with Buy It Right is a fun and painless way to learn, reinforce, and review important math concepts. I haven't met a child yet who prefers filling in math worksheets to playing a game with a sibling, parent, or grandparent!
Looking for More Fun Homeschool Math Games?
Check out this collection of resources to Make Math Fun! It includes board games like Buy It Right, apps, books, manipulatives, and more!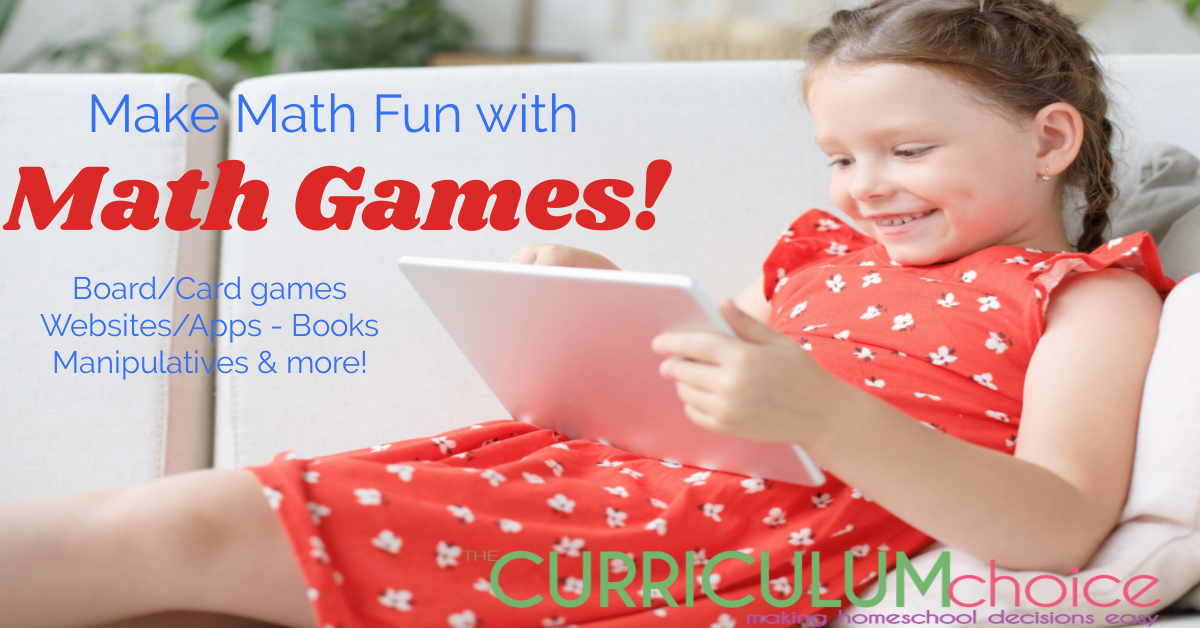 ~ Originally published June 2010 by Samantha