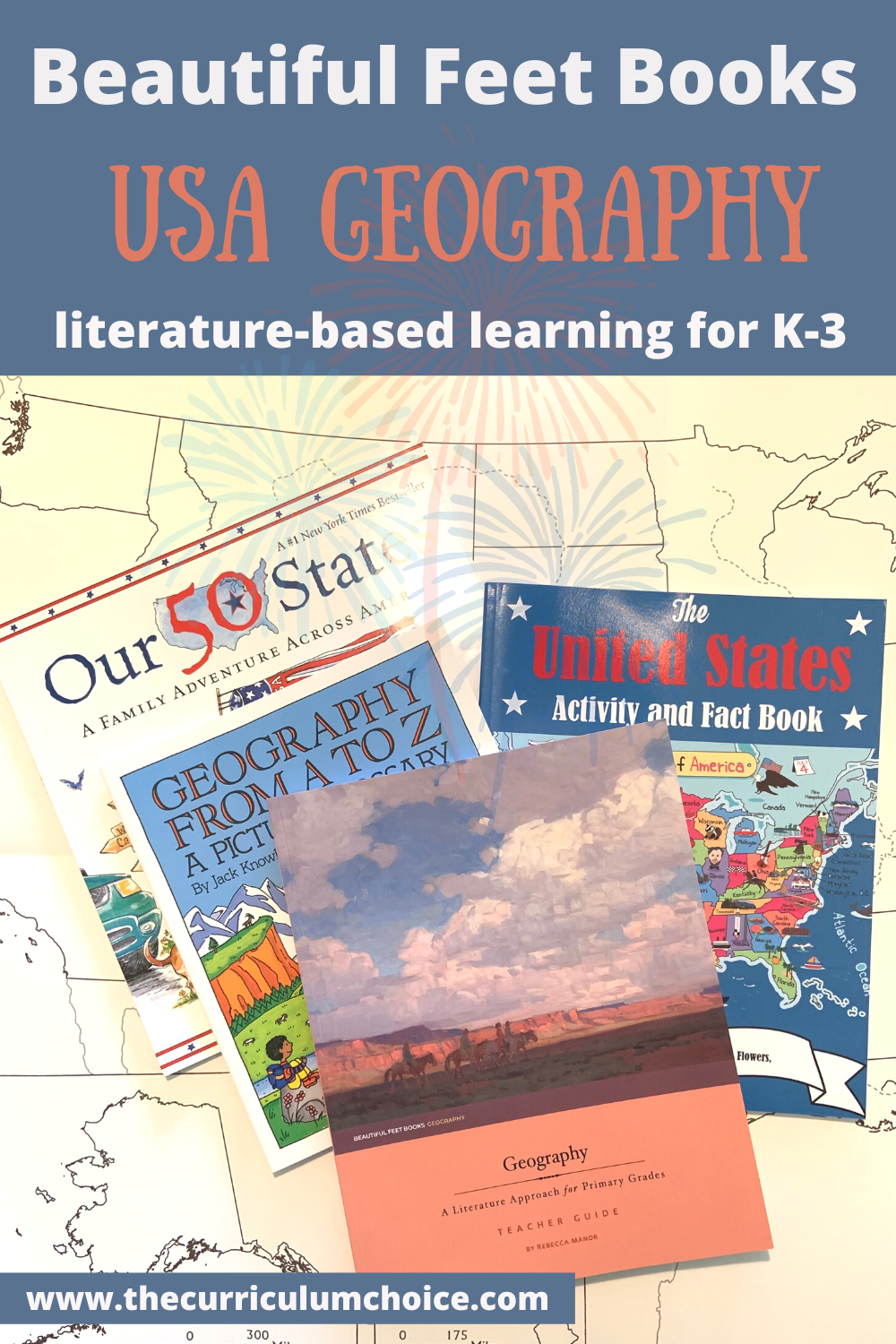 The primary grades, usually considered kindergarten to third, is one of my favorite age groups to teach!
Why?
Because most of the time, homeschool curriculum for these littles includes hands-on activities. Of course, this makes sense to how kids learn. It also feels amazing to watch a concept 'click' with my kids through a practical project.
All that said, sometimes I found it challenging to structure all these fun activities!
I wanted to bring together a snack to make, or a video to watch, to our subject area…
…BUT, the planning sometimes paralyzed my good intentions.
I plodded on a few years on my own. Then, I realized using someone's else plan and adapting it to our family's needs might just work well.
And the rest is history!
For both core or elective subjects, I found a ready-to-go and well-put-together curriculum a true blessing to our homeschool. Today, I'd like to introduce you to Beautiful Feet Books, a company our family enjoyed for years. 
Their NEW geography curriculum for primary years just might fit your family.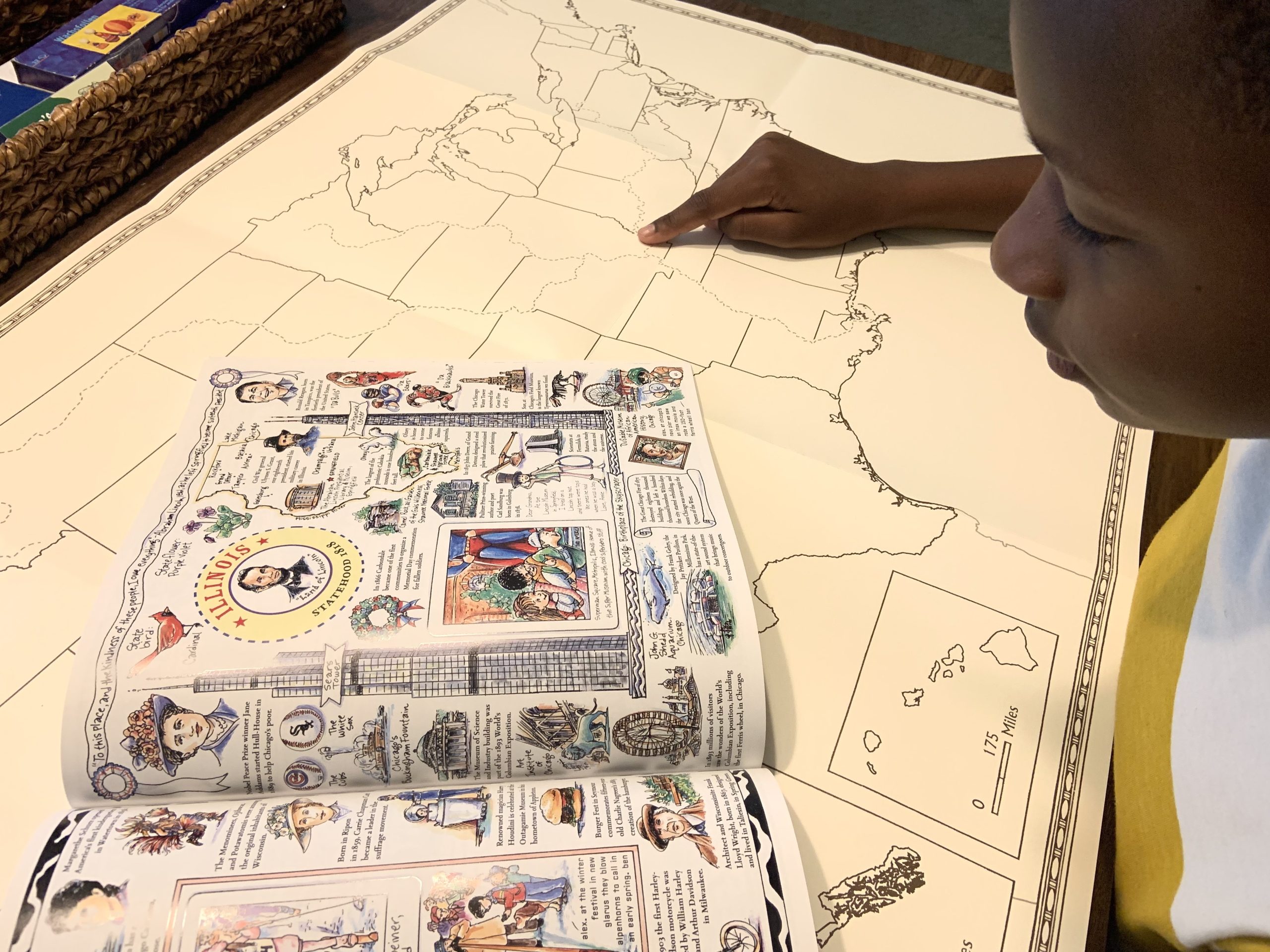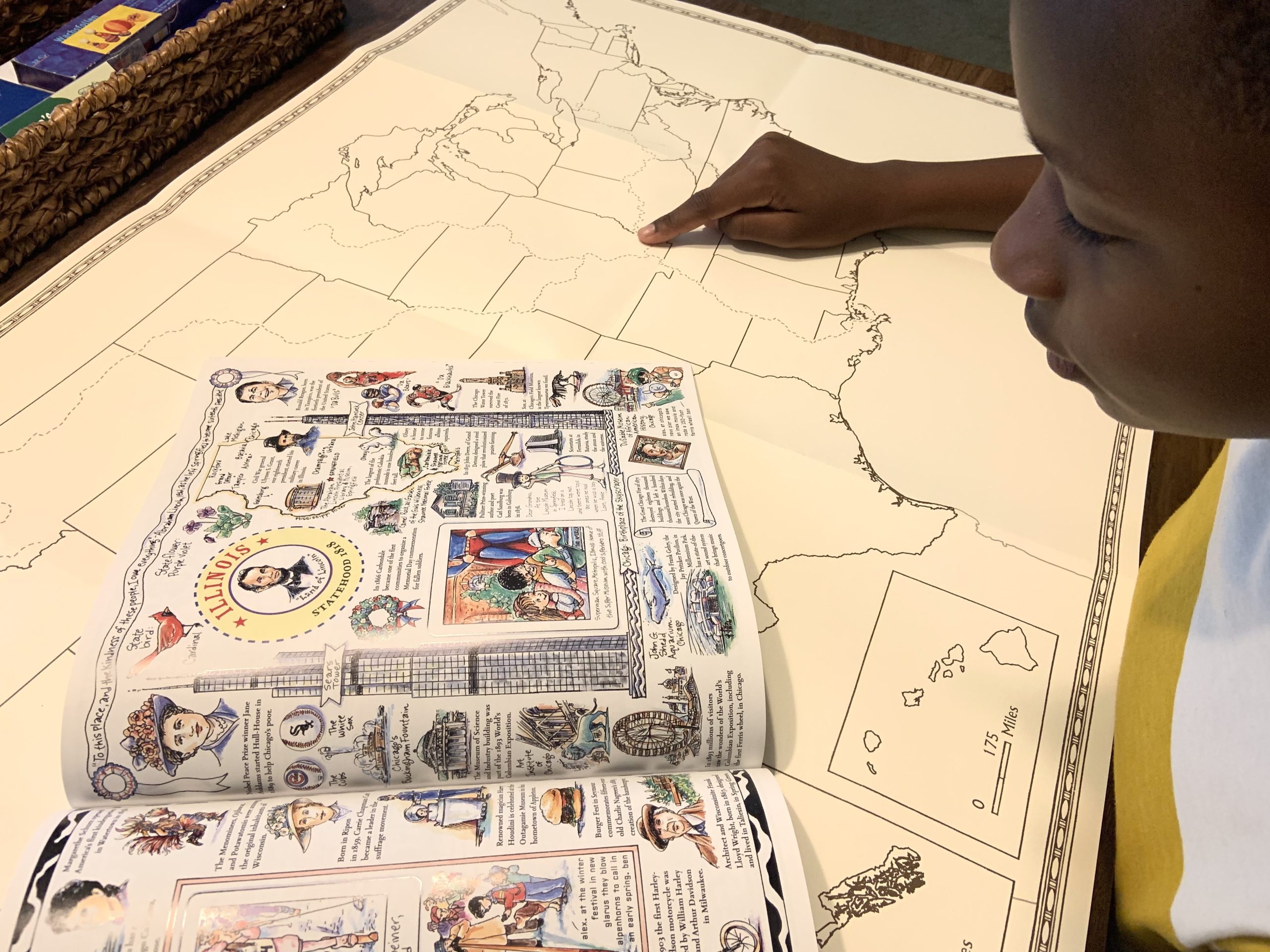 Geography Study for Young Children?
First off, you may wonder: why should young children study geography?
If I could reframe the question, I'd encourage you to consider: why shouldn't young children explore geography? The focus lies less in mastery and more on fostering wonder and awe about the created world God gave us.
Little ones are naturally curious and ask lots of questions. Am I right?
So, let's capitalize on this strength! Help them notice the world around them.
A few reasons for geography exploration with young children:
introducing them to places outside their area
making connections between the natural world and what's learned in a book
appreciating the handiwork of God
laying a foundation for future (and maybe more in-depth) geography study
Beautiful Feet Homeschool Geography
If the task seems daunting, remember a well-put-together program can help out tremendously by lifting the burden of planning it all.
Let's take a sneak peek at one such homeschool geography curriculum! Then, I'll share more info:
Beautiful Feet Books NEW geography curriculum for grades K-3 offers a literature-based approach to exploring the United States.
Included:
a beautifully illustrated teacher's guide
11 age-appropriate books 
one large map of the USA
Also, the map is made of heavy paper, yet easy to fold. Even with regular use 1-2x a week, it should hold up the whole school year. You could even get it laminated! Owning a globe is suggested, but not necessary.
Check out the website description for other details.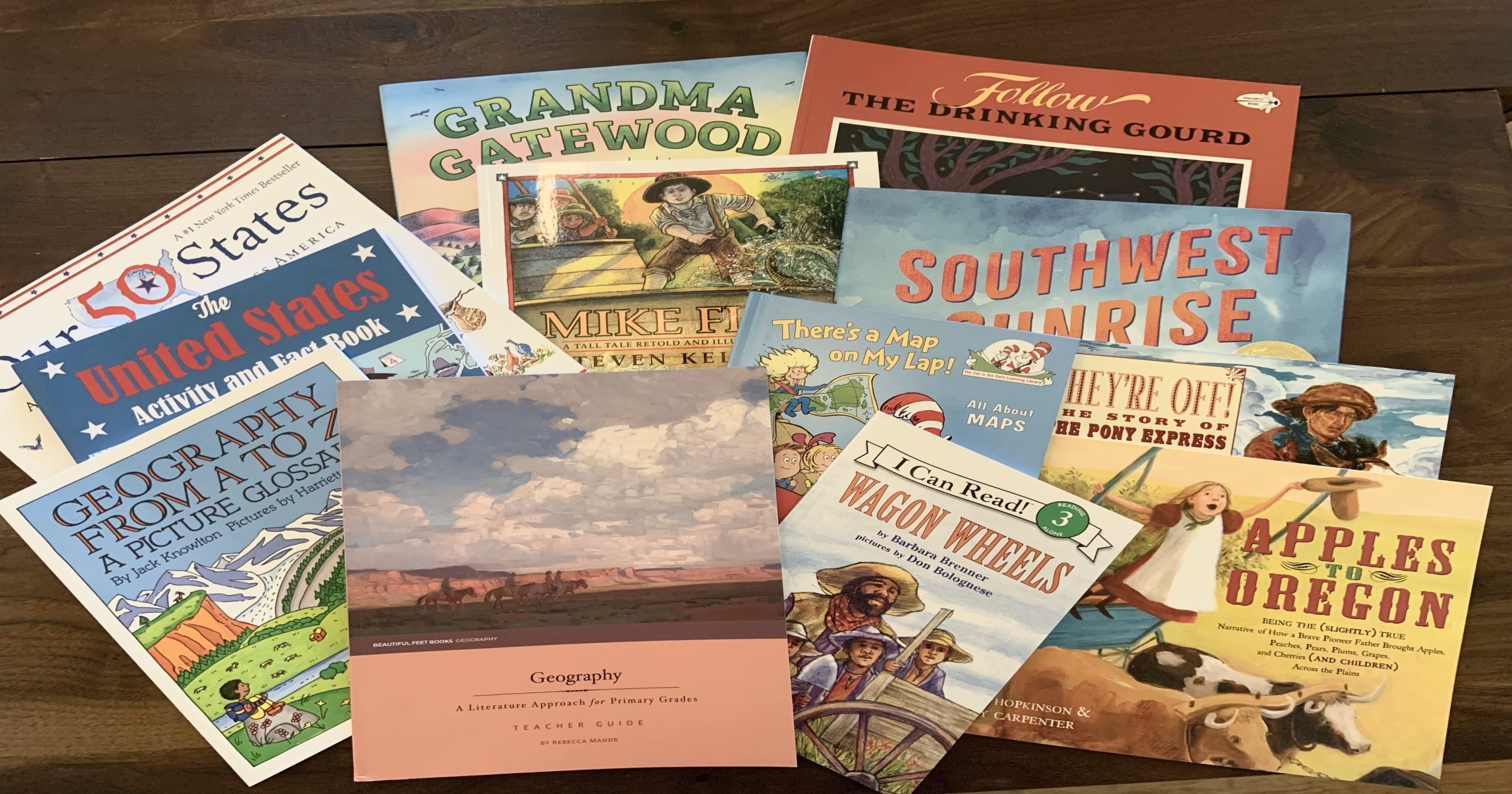 Beautiful Feet Books K-3 geography features 36 weekly lessons. Each one step-by-step lays out basics about mapping and facts about each US state. The first sections explains why geography is needed.
Next, through reading, coloring, maps, and creating a notebook, children explore the states.
But, that is not all…
How Beautiful Feet Books Extends Learning
Just imagine, wouldn't it be fun to cook something with peaches when studying the Peach State (Georgia)?
How about exploring Big Bend National Park (in south Texas) with a video?
The teacher's guide included in this geography program offers all types of extension activities! No extra googling or searching for what might work. The back of the guide lists out dozens of other books to add to state studies.
But, only if you would like.
Remember, a ready-to-go curriculum works fabulously…
…when you adapt it to your family's needs and current season of life. However, if you want it, extra resources are available.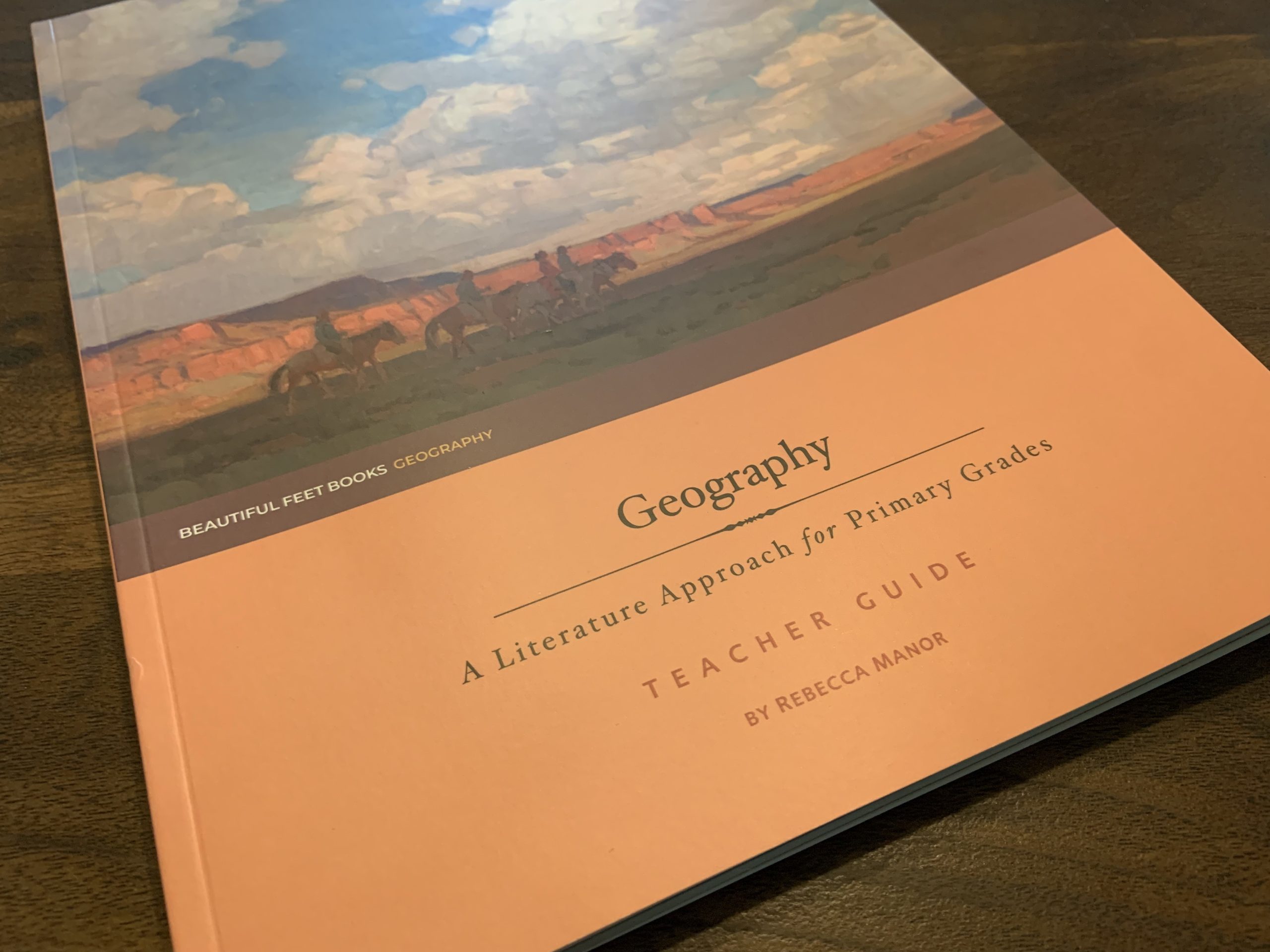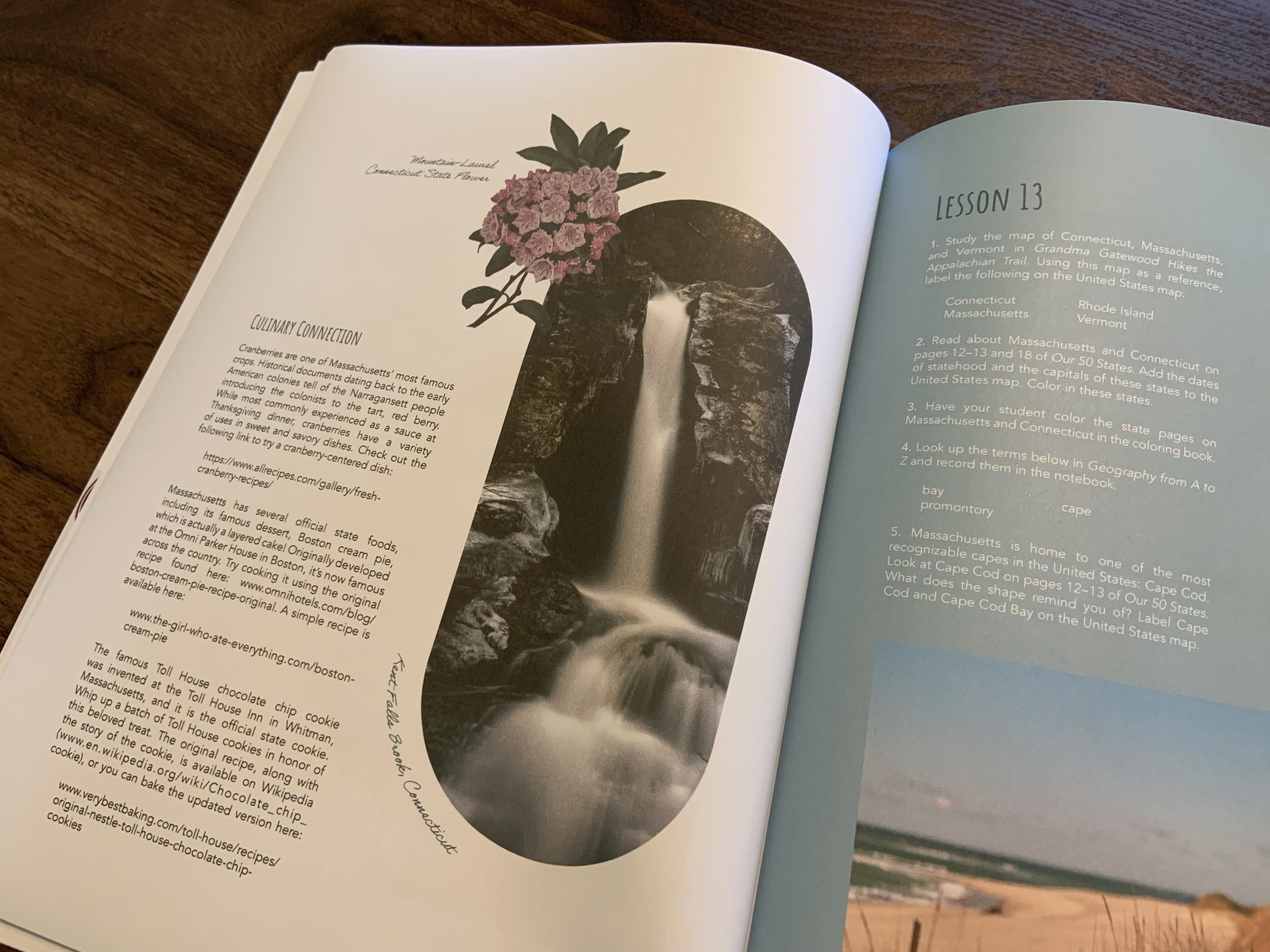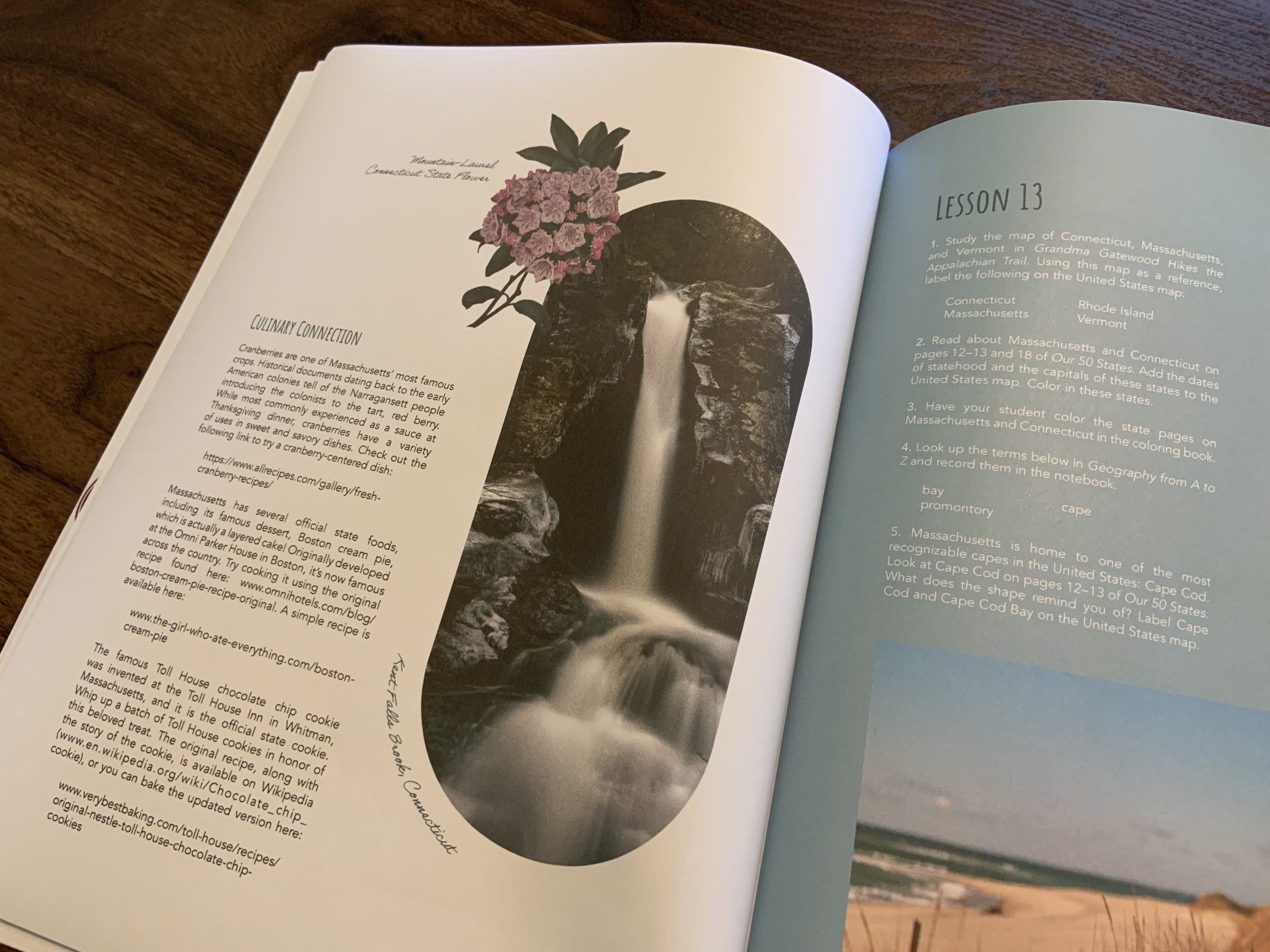 Interested to know more?
Visit Beautiful Feet Books to sign up for their newsletter! One more time, do review the homeschool geography curriculum for K-3 and see how your family might benefit. If you have an older kiddo, also check out my review of Beautiful Feet Books Modern U.S. and World History.