Splash into Math Fun this Summer!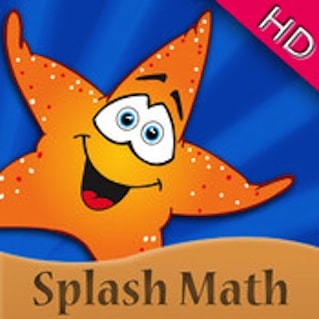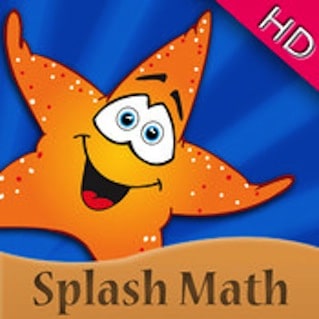 It's time to dive into summer with Study Pad's Kindergarten Math Splash! This adventurous App can be purchased for your little one for about $9.99, at the App store, and it is worth every cent.  Our family recommends Kindergarten Math Splash for children entering kindergarten or for for graduating kindergarten children reviewing their math skills.
How Kindergarten Math Splash Works
Children open this entertaining App and parents add players, so that each child gains their own "jungle," and list of math goals.  Next, parents click on a red mushroom icon labeled "Parent," to easily customize a syllabus for their children.  The skills on the simple syllabus include number recognition, comparing numbers, addition and subtraction, numbers beyond ten, geometry and measurement.  Skills can be customized for each child, or parents can leave the skills set to the on setting, for random play. Goals for each child can be customized by parents but we left our goals set to the original setting.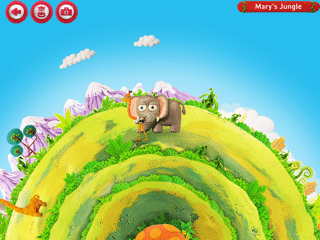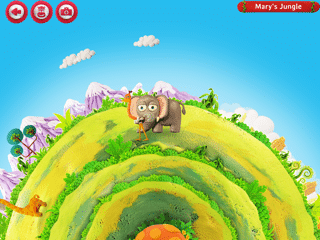 Each time students complete a goal they delight in choosing an animal for their "jungle."  The animal performs different actions, such as an elephant trumpeting his trunk or a giraffe moving her neck like an accordion.  Students choose a dance style and home for the animal in their math jungle.  The animals work like animated motivational stickers.
Accomplished daily goals increase students' percentages as they progress toward mastering a particular skill. Progress is emailed to parents automatically.  Parents can also take photos of their children's jungles by clicking on a camera icon.  We have taken advantage of "gifting" Math Splash to a cousin, by simply clicking on a gift icon.  Students learn and enjoy and the App does the rest.
Kindergarten Math Splash is Cool
My four-year-old plays Math Splash with her first grade brothers.  She says this about Math Splash, "I like all the animals 'cause they do funny things. I do not have a favorite. Can I play it now?"  My first grade boys are proud that they already know the kindergarten skills and it is good review for them.  The rewards of independence for older children and the adorable animals for young ones are beneficial to families.
Parents will appreciate Math Splash because it allows them to work with siblings or help with homework, while children review math skills.  Rather than television or a video game, Math Splash teaches children valuable math skills.  Playing an amusing game instead of completing another math worksheet is a plus, as well.
Finally, a note about the beginning stages of Math Splash: when parents choose the "Parent" set up, they must touch the red mushroom icon on their smart pads for at least two seconds.  It took me awhile to understand how to move to the student syllabus.  In the meantime, Elefunny, Netsy, Necky and Roary invite your four to six-year-olds to their jungle at Kindergarten Math Splash.  They're bound to have an uproarious time and learn math skills during their adventure!
~written by Julia