Try out some of the wild, but real, July homeschool celebrations below and throw in some unique ones created just for your family, too.
July 2 marks the half-way point of the calendar year. And what a year 2020 has been thus far! How are your family adventures adding up for the first six months of 2020? We're living in unprecedented days, but that doesn't mean the family fun and festivities need to end.
Brainstorm and think creatively to plan activities for the next days and weeks and months to make the second half of the month a memorable family one. Be sure to squeeze in plenty of quality family time and memory-making opportunities.
The sometimes-sweltering days of July might mean most of those activities take place inside, but nonetheless, enjoy every day of the month with those you love.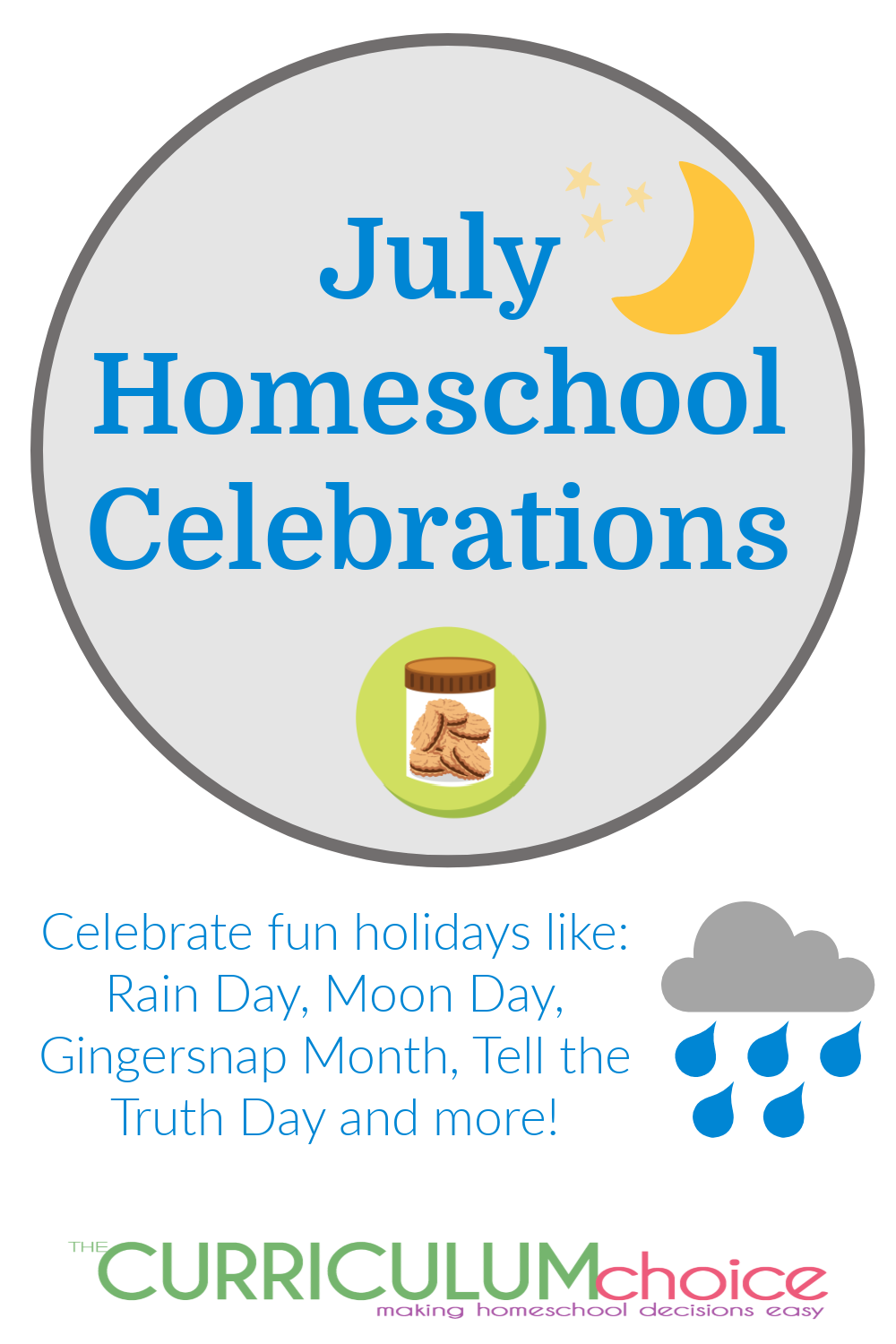 Affiliate links are used on this website. Please see our disclosure policy for more details.
July Homeschool Celebrations
Tell the Truth Day
I have no greater joy than to hear that my children are walking in the truth. 3 John 1:4 NIV
This unusual holiday should be a required celebration every day, but, to recognize the value of telling the truth, play a fun game in honor of the special day.
Fun Truth Game
Let each family member share four things about himself or herself that perhaps other family members might not be aware of, like something that happened a long time ago.
Three of those statements should be true, and one should be false. Family members try to guess which statement is an untruth.
Do your best to present yourself to God as one approved, a worker who does not need to be ashamed and who correctly handles the word of truth. 2 Timothy 2:15 NIV.
As an additional way to celebrate this holiday, check out a fun summertime read, Tom Sawyer, and read a chapter together each night as a family. Talk about Tom's lies in the book and discuss the importance of being truthful. Memorize this verse as a culmination for the celebration:
Gingersnap Month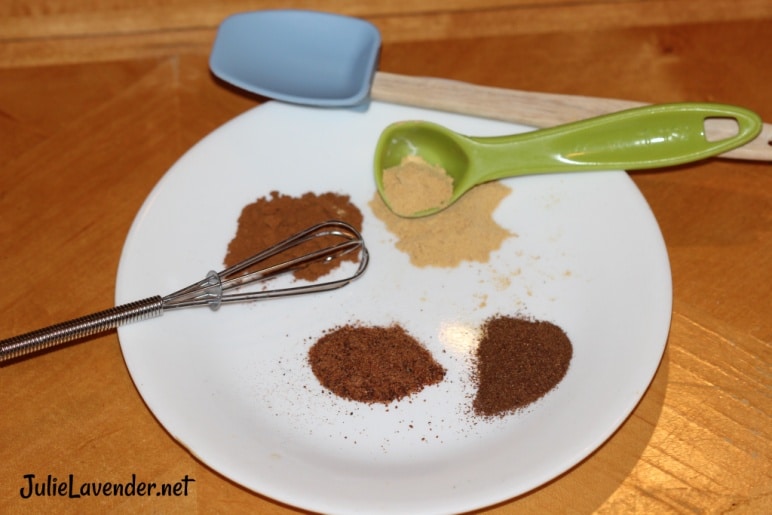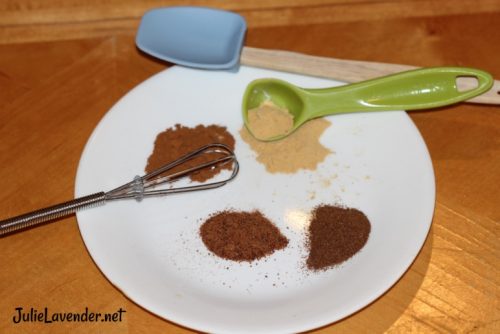 Combine the tastes of gingersnap and chocolate to make a yummy cookie for dessert after a July meal.
Chocolate Kiss Gingersnap Recipe
In a large bowl, stir together these ingredients: three cups flour, one teaspoon baking soda, two teaspoons ground ginger, one and one-fourth teaspoons cinnamon, one-fourth teaspoon ground cloves, one-fourth teaspoon nutmeg and one-fourth teaspoon salt. Set the mixture aside.
Place three-fourths cup unsalted and softened butter in a mixer.
Cream the butter for one minute, then add three-fourths cup brown sugar and beat until light and fluffy.
Add one-third cup molasses, one egg and two teaspoons vanilla extract. Mix well. Slowly add the dry ingredients on low speed and mix just until combined.
Cover and chill the dough for at least two hours.
When ready to bake, preheat the oven to 350 degrees.
Line a baking sheet with parchment paper.
Shape the dough into one-inch balls and roll in granulated sugar, placing balls about two inches apart on prepared baking sheet.
Bake for 8 to 10 minutes.
Remove from the oven and immediately press a Hershey's chocolate kiss in the middle of the warm cookie. Transfer to a wire track to cool. Enjoy!
New Conversations Day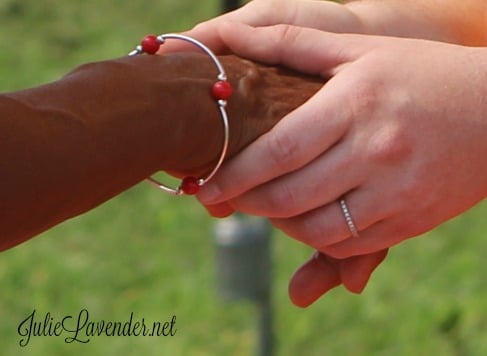 Treat this as a celebration for the whole month of July and look for people you don't know yet at work, at church, at the ballfield, at the park, standing in line at the grocery checkout or at the table next to you in a restaurant.
If sheltering restrictions prevent too much outside activity, begin new conversations with the family around the dinner table. You might ask a silly question, like, would you rather sleep in a hammock in the treetops of the rainforest or in a room filled with marshmallows. Let everyone share their opinion with answers as outlandish as they'd like.
After giggling over silly questions, start a few conversations with more difficult topics, like how your family can best treat every person as Jesus would and did, regardless of skin color, occupation, bank statement, country of origin, and other similar characteristics.
Read these verses aloud several times and try to commit them to memory as a reminder to seek out new conversations with others, when the opportunity arises: So in Christ Jesus you are all children of God through faith, for all of you who were baptized into Christ have clothed yourselves with Christ. There is neither Jew nor Gentile, neither slave nor free, nor is there male and female, for you are all one in Christ Jesus. If you belong to Christ, then you are Abraham's seed, and heirs according to the promise. Galatians 3:26-29 NIV.
Rain Day
Make a fun craft and use the final product to remind you to pray for rain on the farmers' fields during the hot days of summer!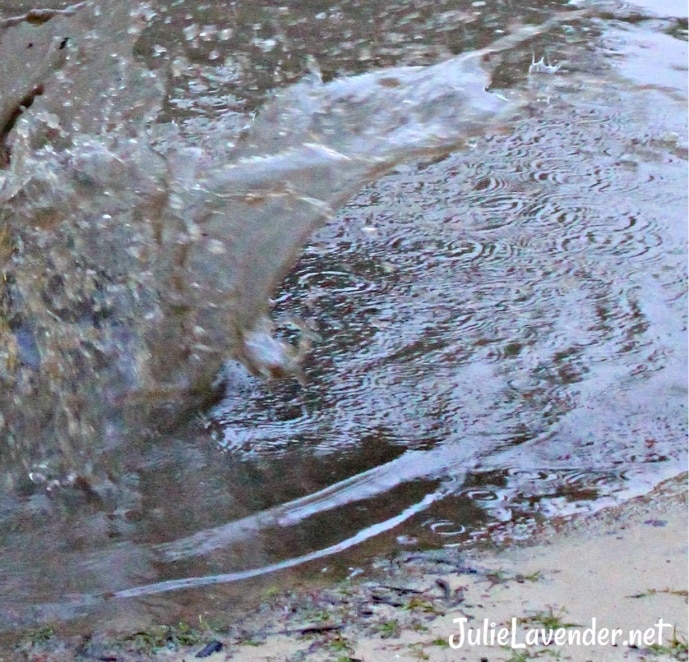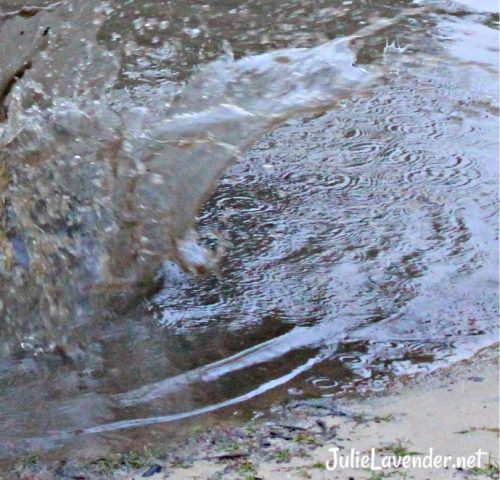 Rainy Day Craft
On a sheet of light-blue construction paper, glue cotton balls to make a puffy cloud.
Then create raindrops by dipping the index finger in dark blue paint and making fingerprints all over the page.
Consider placing a rain gauge in a prominent place in the yard and check it each day to record rain accumulation. Chart the amount of precipitation for every day of the month and practice making bar graphs and line graphs at the end of the month to show the amount of rainfall for the entire month.
Moon Day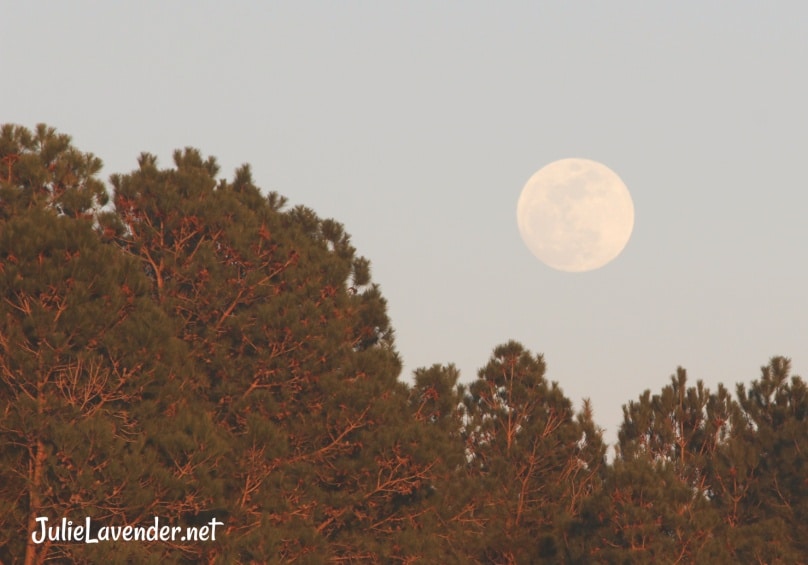 With the temps rising to stifling-degrees this month, getting outside when the sun disappears is a great way to avoid the heat. Pick a time after dark and walk outside (with flashlights, if necessary) and observe the moon.
Is it in the same place in the sky each night?
Does the shape change?
Learn about the phases of the moon so that you'll know what you're looking at when you gaze into the nighttime sky. Check out this explanation of the moon's phases.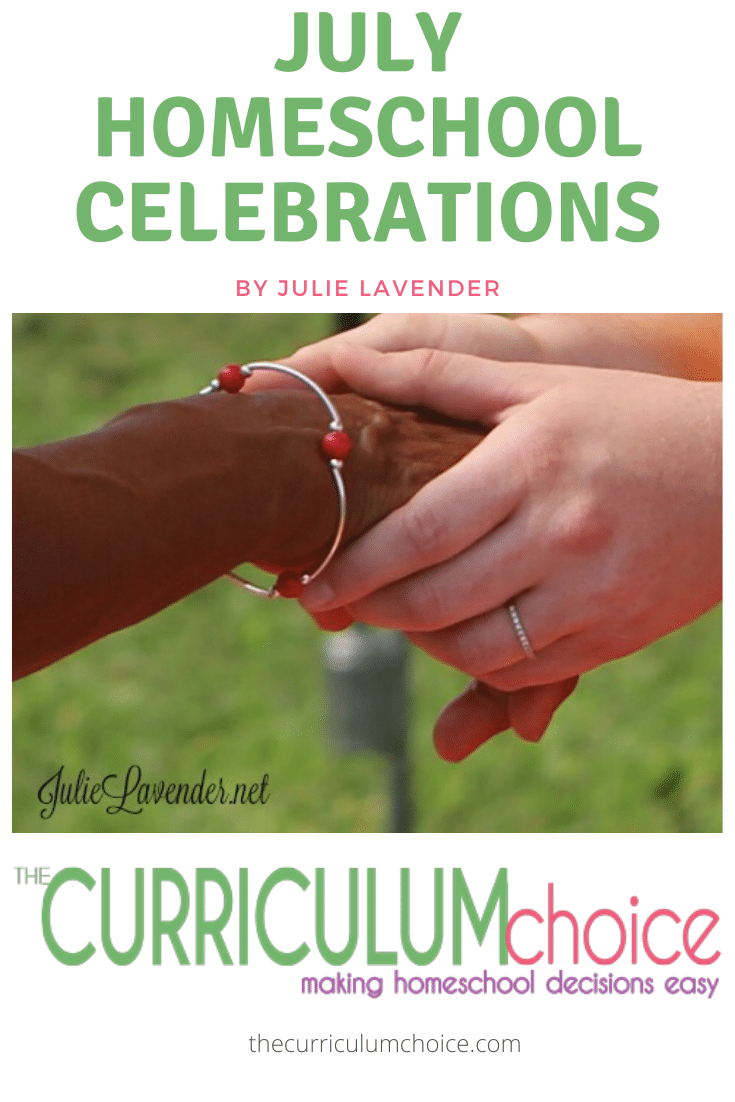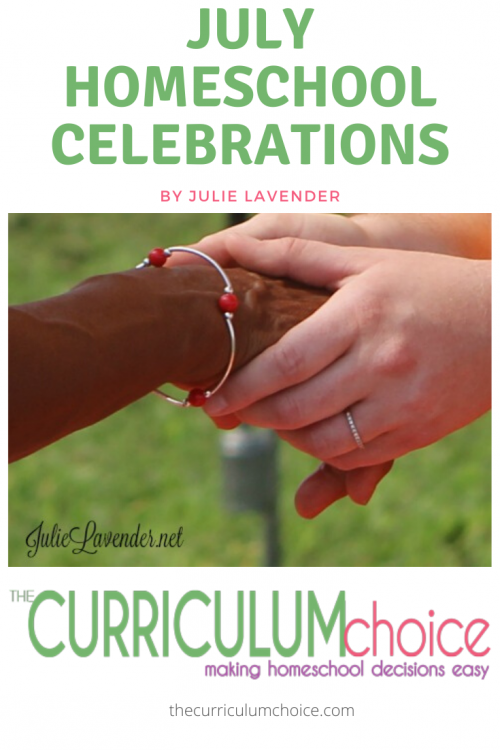 July may be a hot month, but you can create cool family memories by being intentional and creative. Find pool time, lake time, beach time, or sprinkler time to cool down. Find a pair of sunglasses for everyone and read books in a hammock in the coolness of the early morning and eat popsicles later in the day. Get outdoors as often as the weather allows, but remember to wear sunscreen and stay hydrated. Collect new family memories this month to add to the memory bank and enjoy July homeschool celebrations with the ones you love.
You might also like: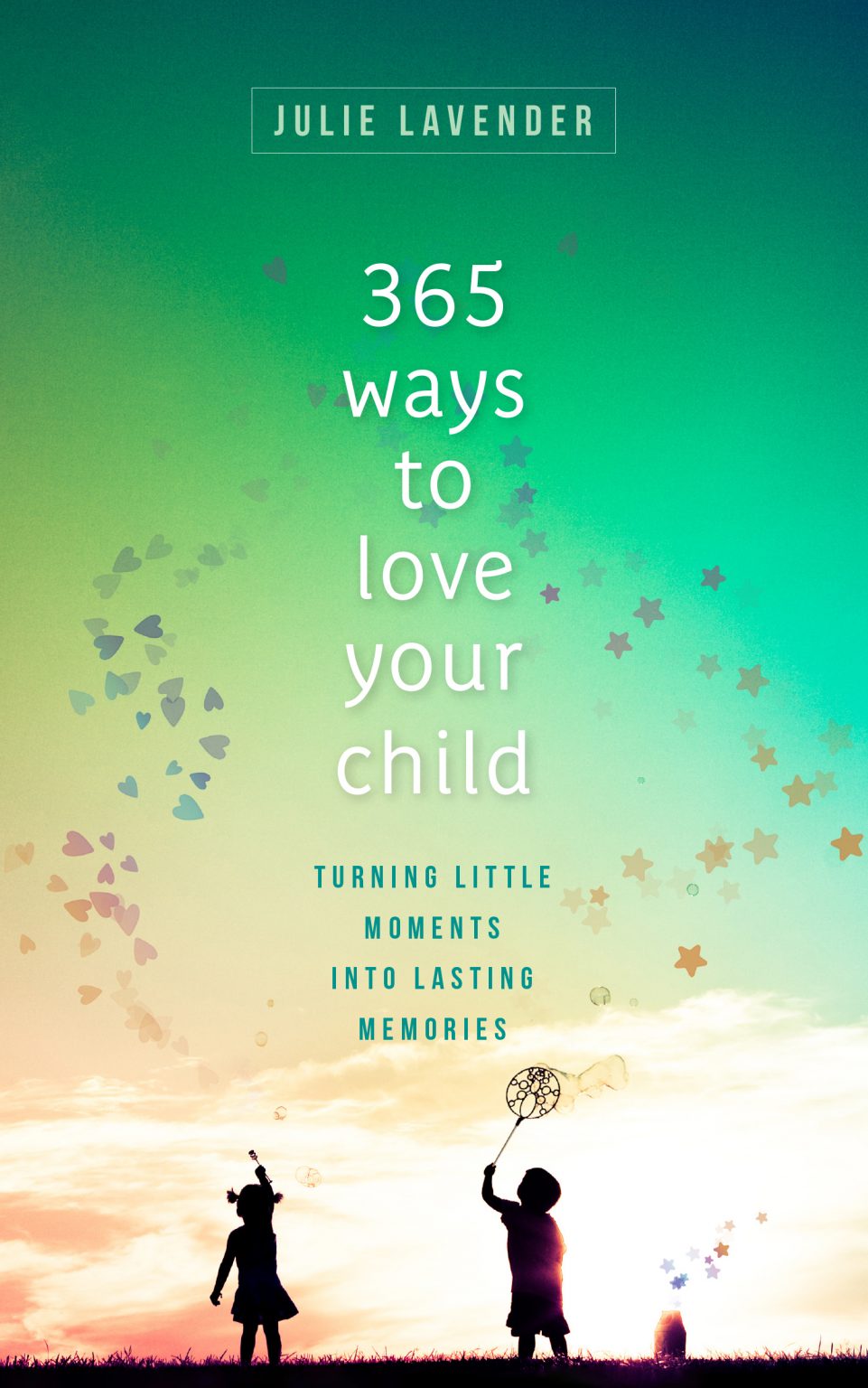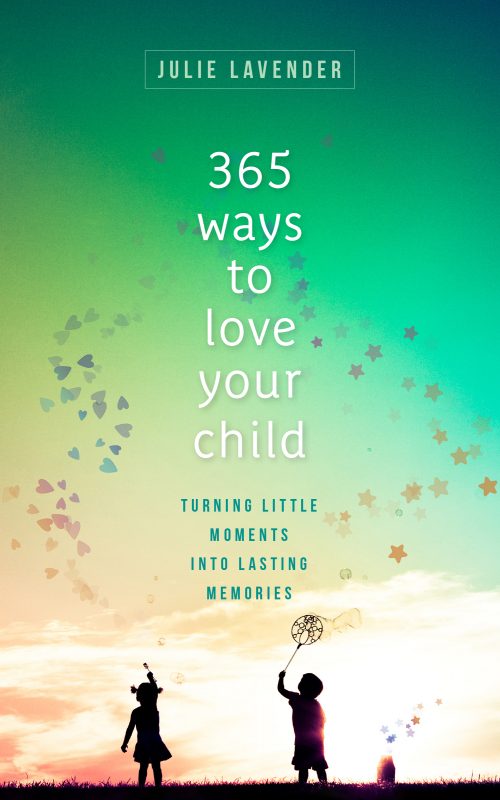 Julie Lavender loves any excuse to celebrate and make memories with hubby David, four adult children, one son-in-love, and one precious grandson.
She loves to encourage other families with her parenting book, 365 Ways to Love Your Child: Turning Little Moments into Lasting Memories, published by Revell. Julie would love to connect with you on her Facebook Group of the same name, 365 Ways to Love Your Child, where she and others share fun ways to show love to kids.