As my daughter approached sixth grade I began researching independent Bible studies for her. We have morning devotions and study the Bible together in our homeschool.  I wanted her, however, to begin developing her personal relationship with God.
I Can Study Jonah & Ruth Alone With God is a Bible Study written by Karen Mohs. Using the NIV Bible (although it is also available in King James), it is a 13 week study of Jonah and Ruth.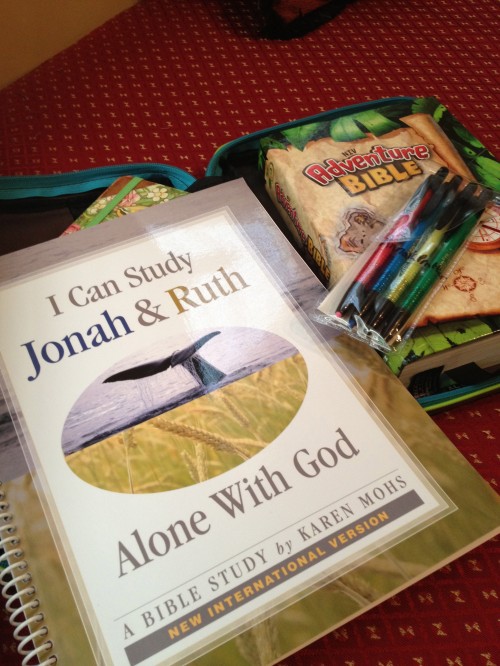 The Format of The Study
The simple, spiral bound workbook is divided into 13 lessons, each of which takes one week to complete.  Each lesson has six parts, one for each day of the week.
In a welcome letter to the parent/teacher/student, the author points out specifically how to approach the study:
Begin your devotions with prayer
Read or recite the memory verse
Read the Bible passage – answer questions
"Think and Pray About It".   Apply God's word to your life.
Why We Like The Study
The lessons are each short and to the point. By the end of the first week, my daughter had committed to memory the verse from Jonah 1:  "He (Jonah) answered, 'I am a Hebrew and I worship the Lord, who made the sea and the land.'"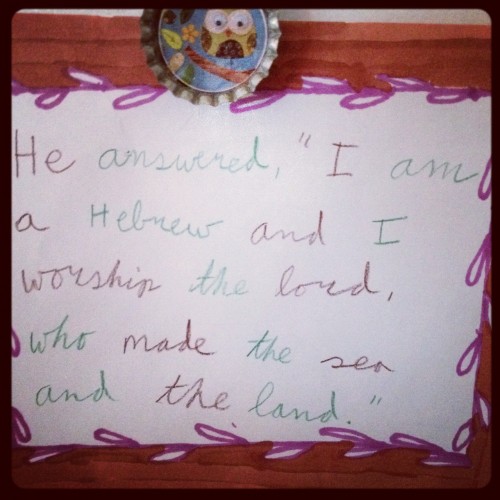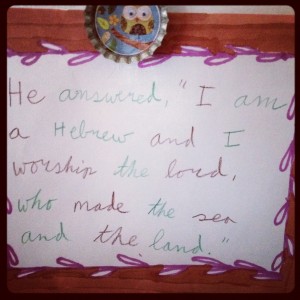 After a few days of lessons my daughter remarked that she actually thought Bible study was FUN. I think she appreciates the format.  There are boxes to check when you complete the simple tasks.  (Take a look at one of the sample pages.)  The workbook is straightforward – there are no flashy pictures to distract from the task at hand: studying the Bible.
She has her NIV study Bible and highlighters.  She sits in a special quiet place each morning and has her time alone with God.   Bible study has come to be something she looks forward to and craves.   
What more can we ask for out of a Bible study?
More Studies
Published by Greek 'n' Stuff, there are other Alone With God studies:  Esther, 1Samuel, and Acts.
They are affordable, priced at $8.95 each and are also available in a King James Version.
~ Written by Mary, of Homegrown Learners.