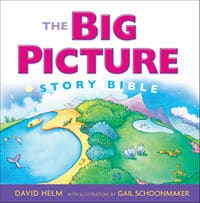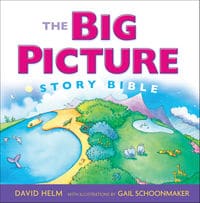 Like many Christian families, our home and family has seen several different children's Bibles come through our doors.
I appreciate Bibles for little minds and hearts that tell things accurately, but not too descriptively on everything.
Quite honestly, the Scriptures are not G-rated!  In time they'll read more, but for the littlest ones, about ages 3-7, we've found one that works for us — The Big Picture Story Bible.
The Bible is overall a story of God's love for His people.  While there are many stories, the BIGGEST one is how much God loves us.
The Big Picture Story Bible does just this…tells of God's interaction with man as one long narrative.  Instead of breaking it down into multiple Bible stories on different characters, this Bible weaves it all together from Old Testament to the end of the New Testament.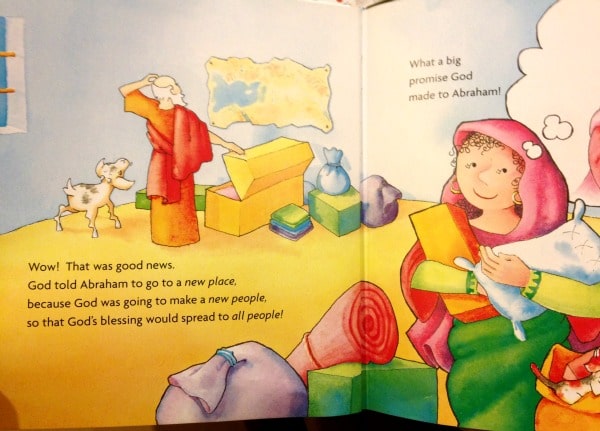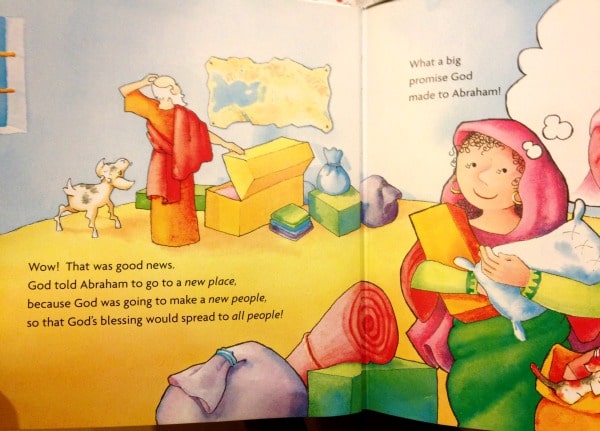 The story of God's BIG promise and how He kept it through all of time is the focus.  To fill in details on certain biblical accounts, another Bible would be needed, but this is a great introduction to our great God.
Our children love this Bible!  Perfect for a read aloud and then a read alone as children mature, the text is written simply to appeal to a preschooler's mind and understanding.
Over 450+ pages, it's a hefty book that also comes with audio versions which can be taken on the road or listened to while children follow along with the text.  The Big Story Picture Bible is beautifully illustrated and moves quickly because there is not an overabundance of  words on any of the pages.  Perfect for those little hands that like to help turn a page.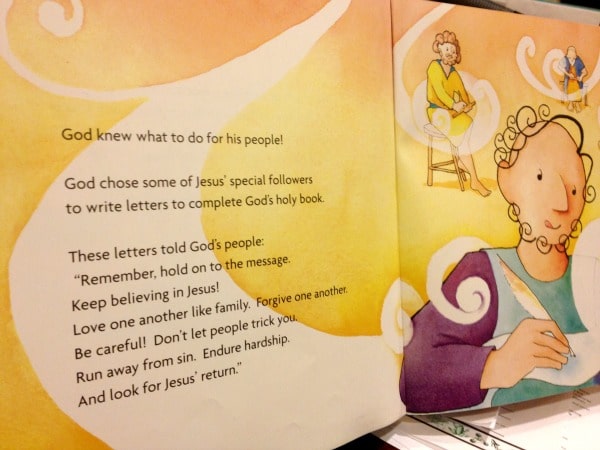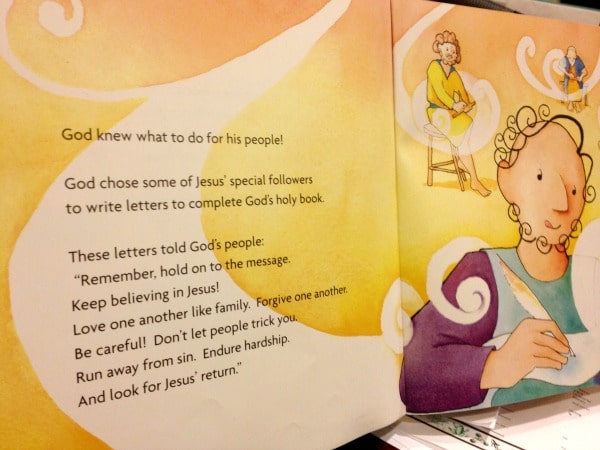 We've read this so many times — my children seem to think it's a book to be read in one sitting.  While we haven't done that, The Big Picture Story Bible is very loved in our home — highly recommended!
~ written by Daniele of Domestic Serenity, a homeschool Mom of 5