Homeschooling high school can be an intimidating time for a homeschool parent. But homeschooling high school to college can be even more intimidating! What courses should my high schooler take? What credits would be best in prep for college acceptance? How do I track it all? What about the college application process?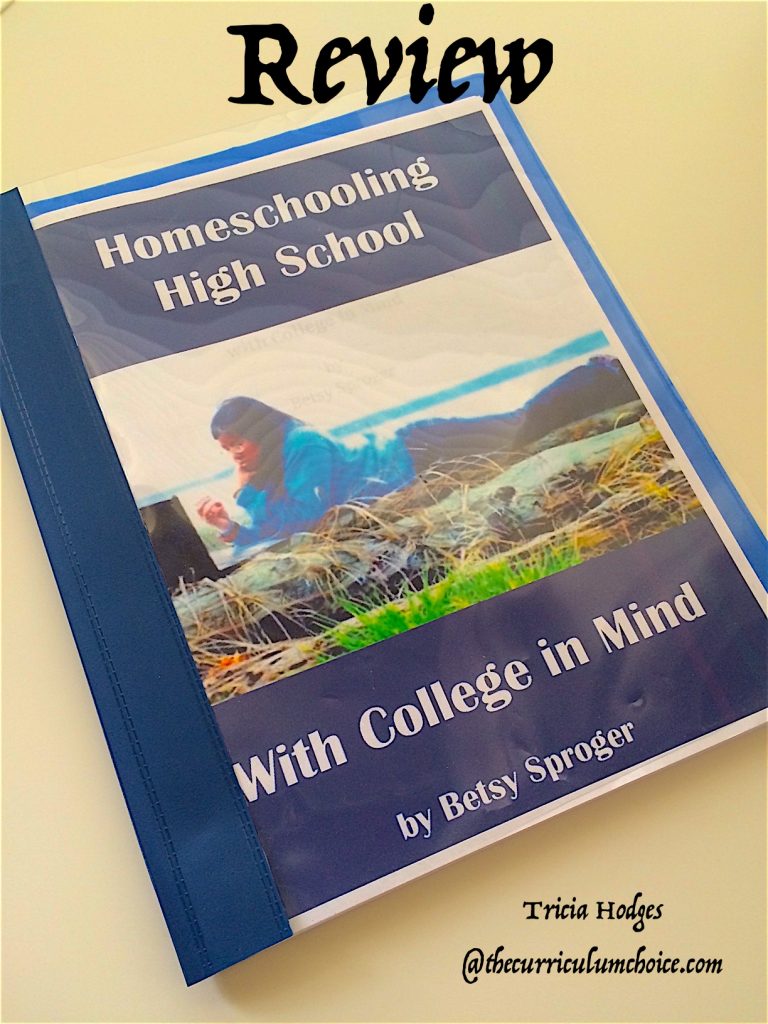 Fortunately, our author, Betsy Sproger has a very practical guide Homeschooling High School with College Mind just for you! Her book is just the help you may need. Betsy homeschooled her daughter all the way from preschool through high school – including homeschooling high school with college in mind. She knows all about course credits, college applications and the how tos of the entire process. Her daughter attended college – her first choice.

What Does Homeschooling High School with College in Mind Include?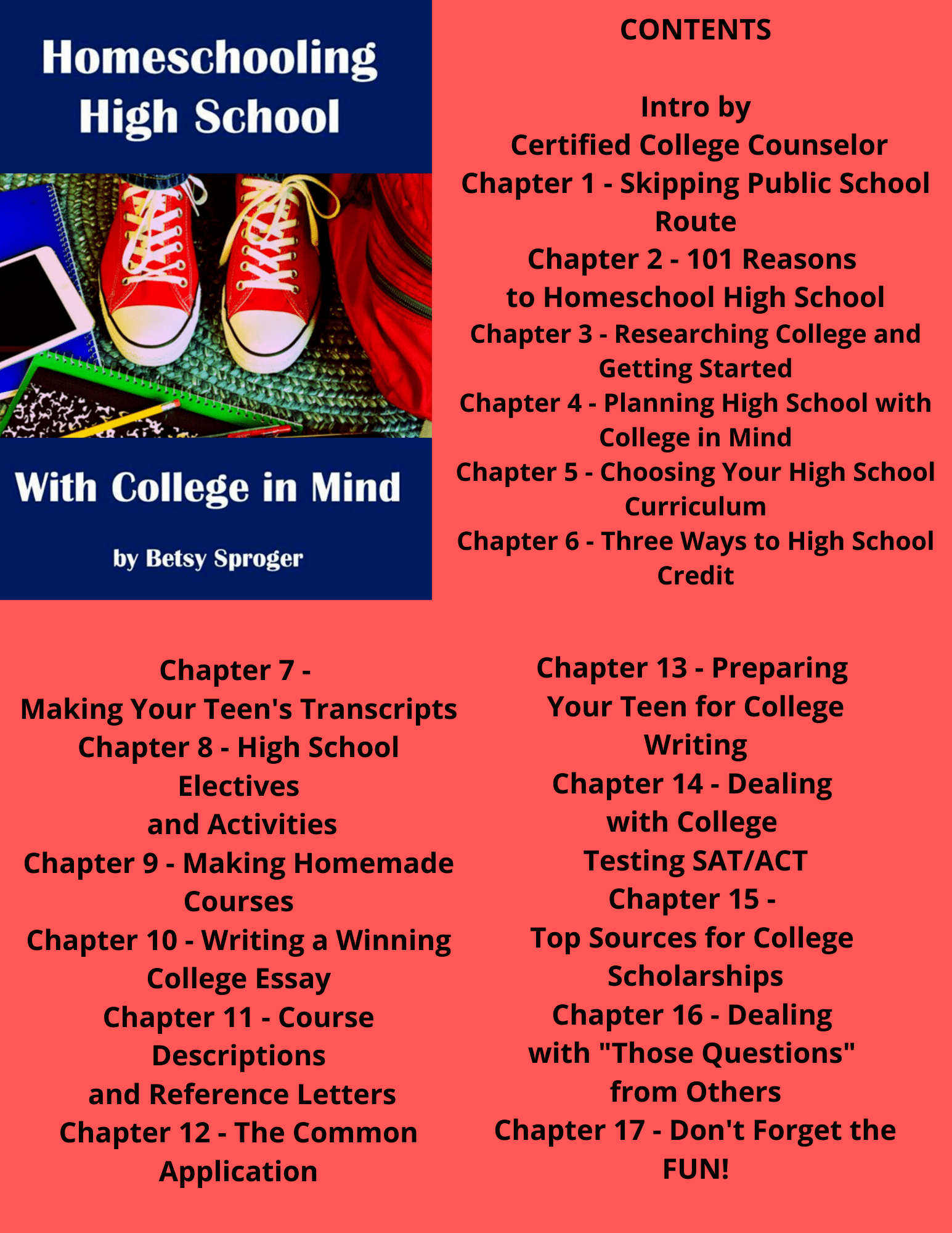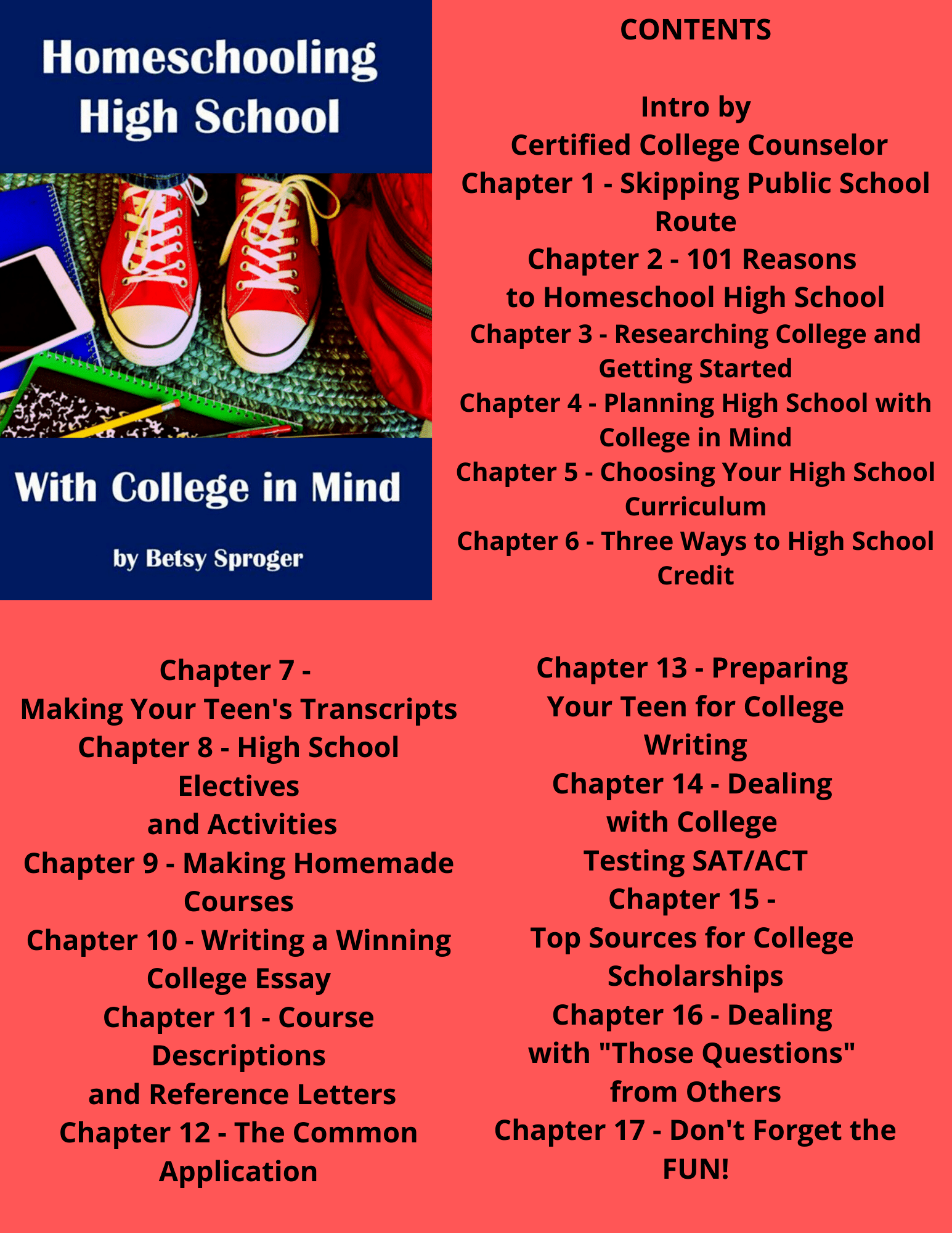 Being a very practical homeschooler, I love the examples and planning forms included throughout this book. It is like Betsy is holding my hand!

What I love about Homeschooling High School with College in Mind
At the writing of this review, I had a daughter in her first year of college and a son in his senior year of high school. There was still so much I learned from Betsy's helpful book. Now that I have three graduates I am so grateful for Betsy's advice.
I love the Question and Answer format of the book. Because homeschooling high school and researching the steps to college can bring up many questions. This meets home educators right where they are!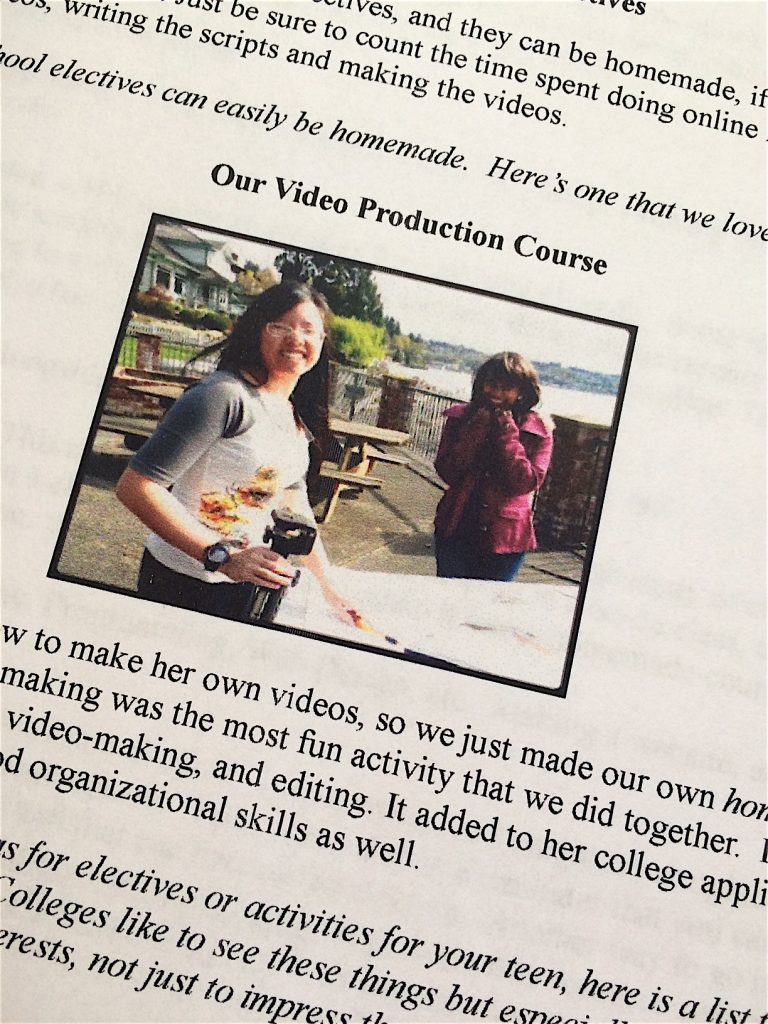 There are specific examples and ideas for courses and course descriptions.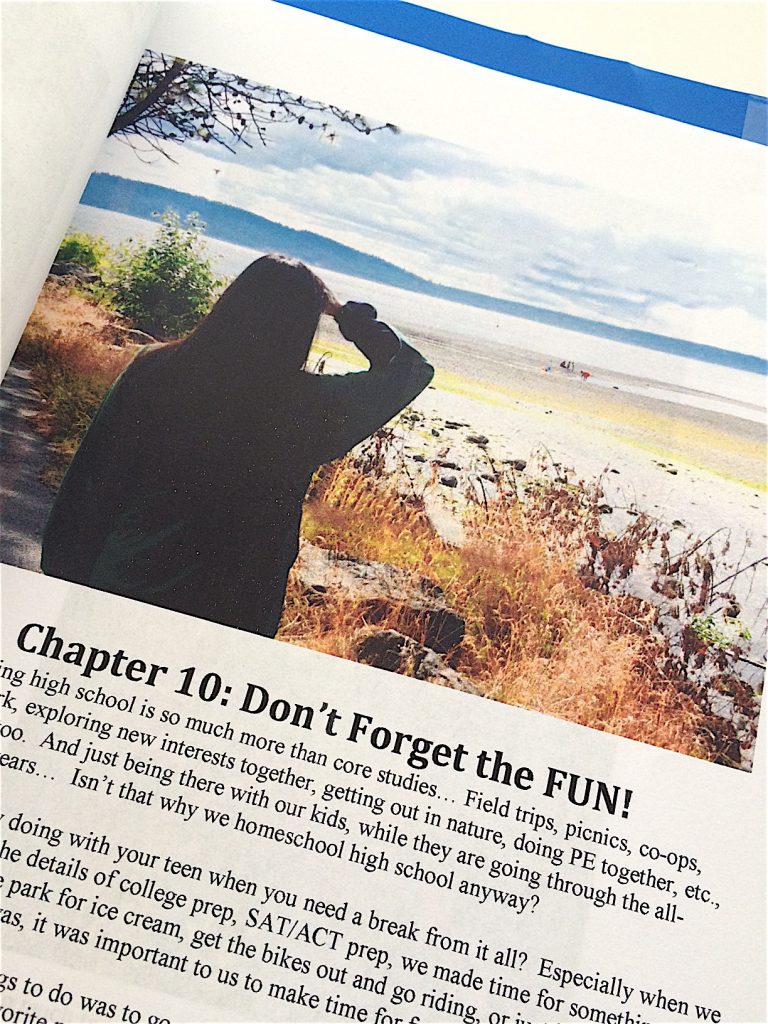 The wonderful reminder to not forget the fun! Because homeschool parents can tend to get very serious. Homeschooling high school is a wonderful, memory making time. I am so thankful for the time with my young adults. Betsy reminds us to seize the opportunities we have before us.
Betsy's book also has 12 high school planning printables, and a blank transcript form, ready for you to just fill in.  It is the kind of transcript form that the colleges are used to seeing.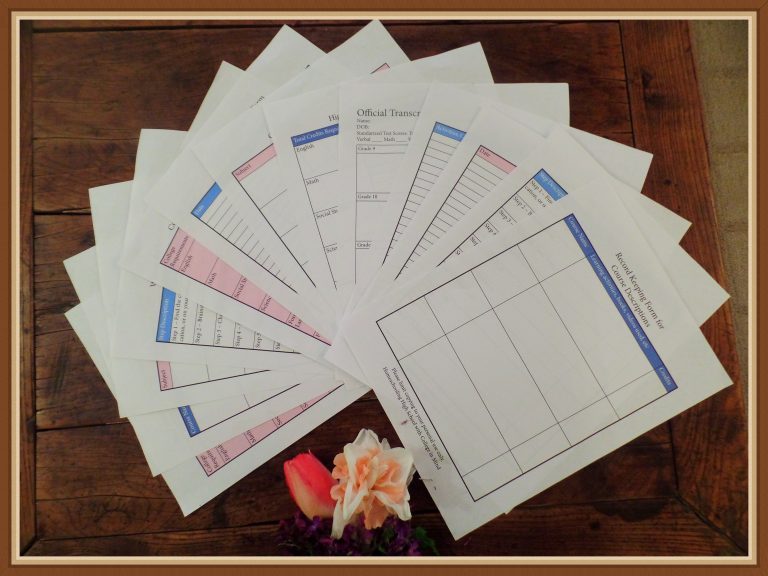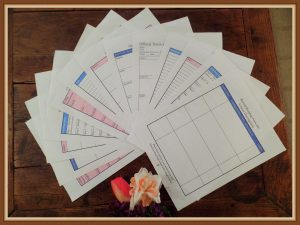 You might also like:
—>> And be sure to visit Betsy's blog for many more encouraging resources! BJ's Homeschool
Where Can You Find This Resource?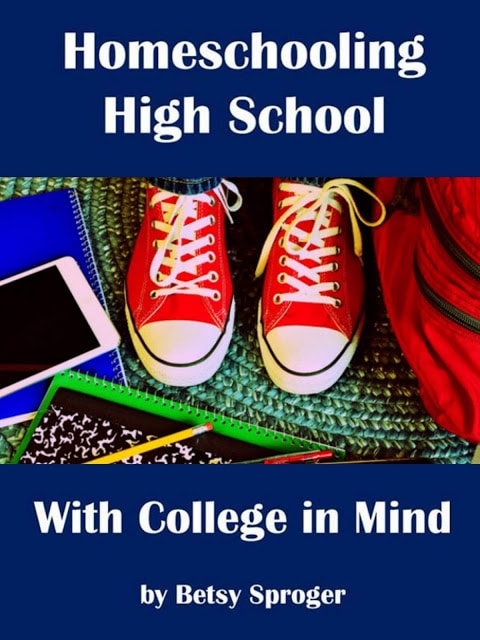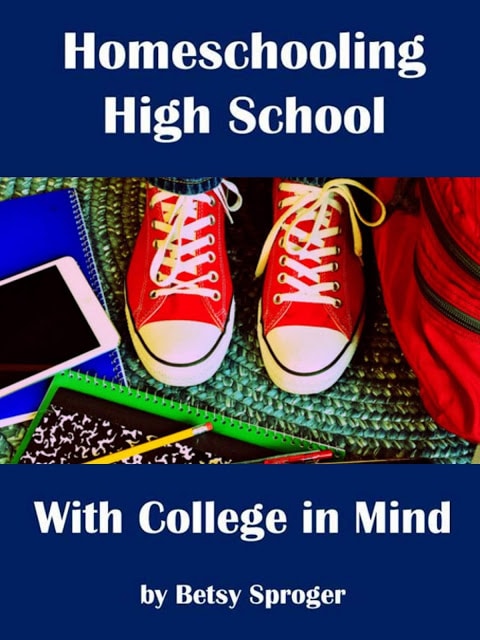 Do yourself a favor and calm your nerves with Betsy's book! You can find it here:
Homeschooling High School with College in Mind on Amazon
-originally published 2016
Save
Save
Save
Save