Do you find yourself stuck each December, trying to figure out how to keep your homeschool running smoothly AND bring in just the right amount of joy and festivity to your Christmas homeschool?
Maybe you have good intentions for adding Christmas -themed learning and activities to your homeschool, but the time between the changing colors of the leaves and the Christmas shopping rush slips between your fingers.  You just don't have the time or energy left to plan!
Don't fret! The Curriculum Choice authors have you covered with lesson plans, craft ideas, book lists, recipes, and more to take make your children's December jolly and memorable. 
Whether you're game for ditching all or some of your usual homeschool routine in favor of a full December Christmas schedule, or you're looking to add a supplemental activity here and there, we've got you covered!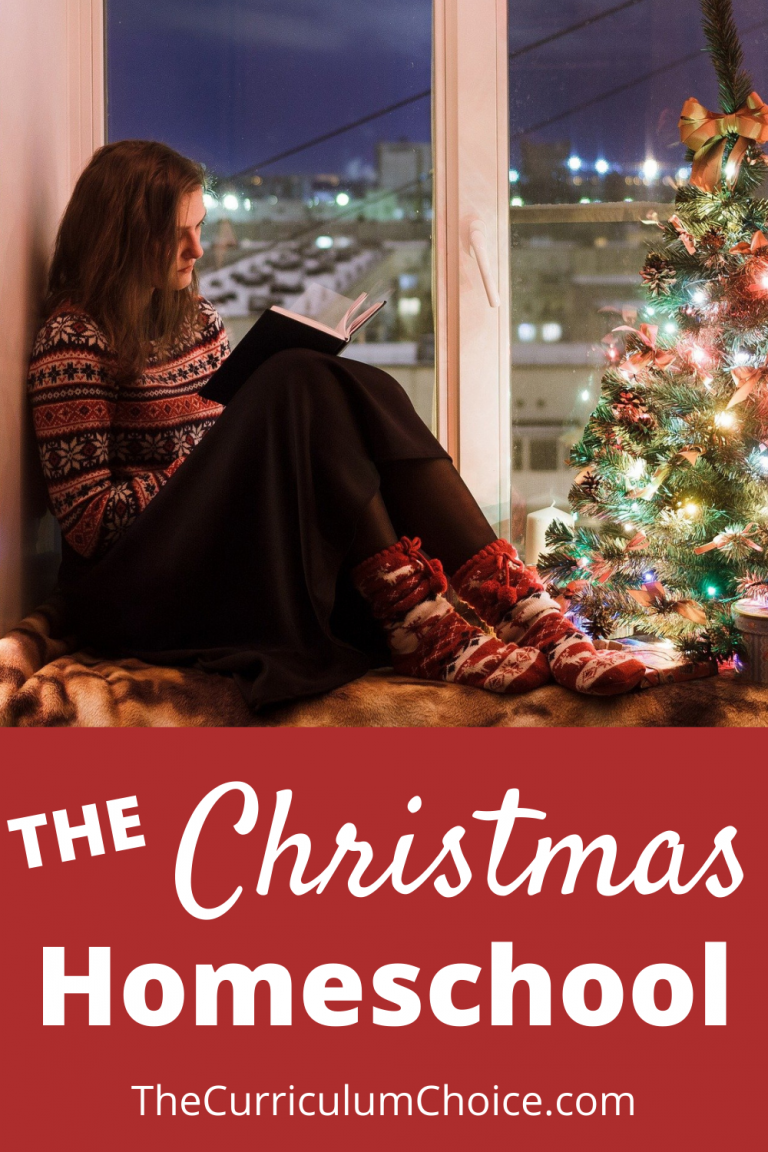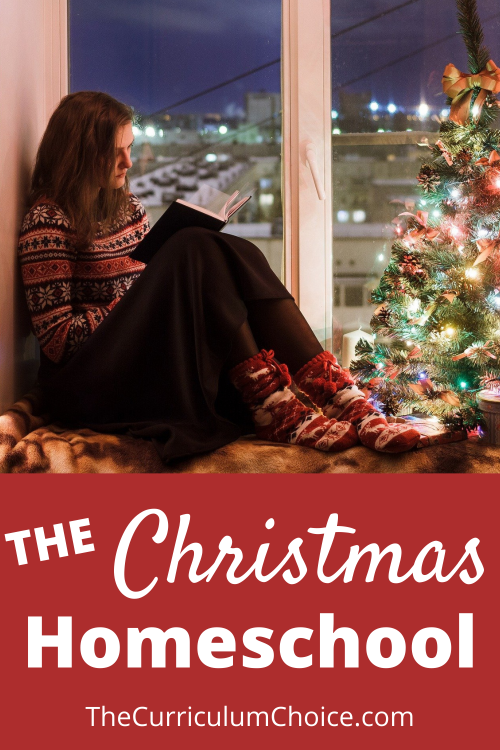 The Christmas Homeschool at the Curriculum Choice
Christmas Homeschool Resources from Curriculum Choice Authors
While we don't take an extended break from homeschooling in December, we do like to lighten our load and incorporate seasonal cheer into our days through traditions, music, art, and baking!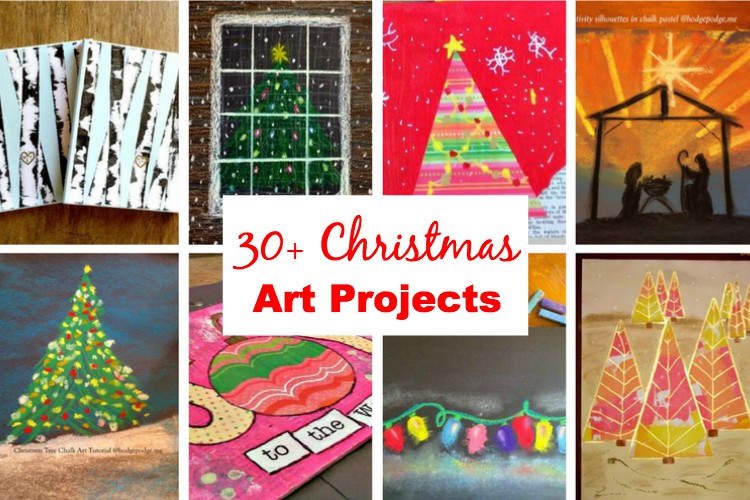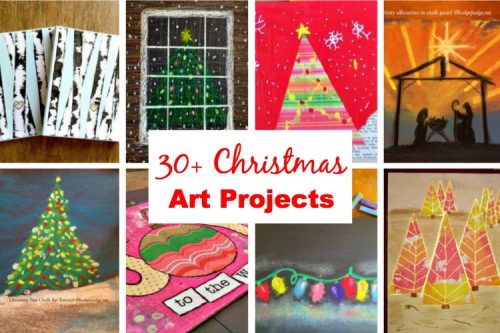 There are SO many fun ways to both enjoy and learn during the holidays. We usually take most of December off from our formal studies to enjoy the events of the season! We do a little of everything from baking to watching holiday movies, making homemade gifts and decorations and even some educational fun with holiday books and mini unit studies! You can see all our holiday fun and learning here. Here is a sampling of what you will find there: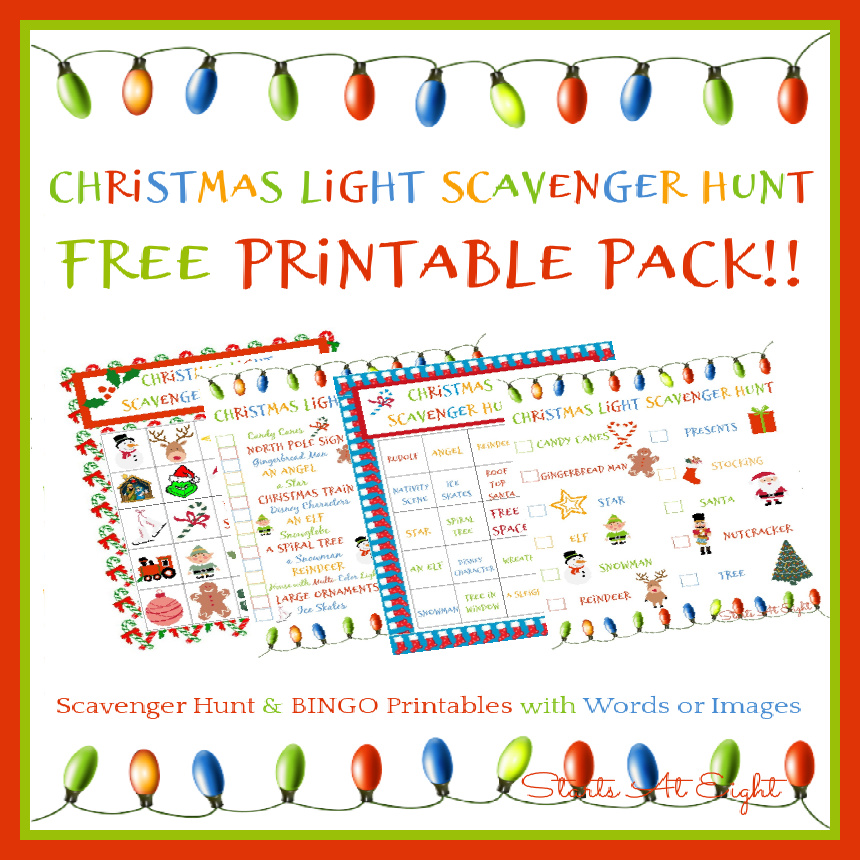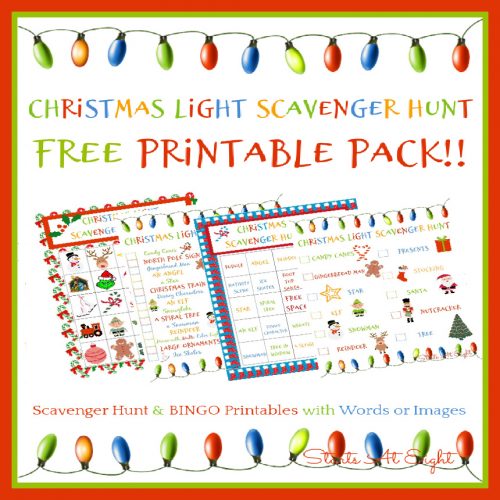 Christmas Light Scavenger Hunt – This is a FREE Printable Pack I created that includes two variations of scavenger hunt pages (one for little kids with pictures, and one for older kids with words and more things to find), as well as BONUS Bingo cards for both older and younger kids. These can be used when driving or walking around looking at lights, while watching Christmas Movies or even while reading Christmas Books!
Baking – Try your hand at some scrumptious baking with our NO SPREAD Sugar Cookie Recipe! This recipe is great for cut-outs because they hold their shape! Or try our favorite Vegan Chocolate Crinkle Cookies!
Homemade Gifts – The grandparents in our family have always loved getting homemade gifts from our kids. We have made lots of things with duct tape, created our own Christmas song, made beautiful pictures with chalk pastels and more!
DIY Christmas Ornaments – I have a whole collection of different DIY Christmas Ornaments to choose from. Everything from ornaments with popsicle sticks to ornaments made with yarn or felt, and our favorite project – ornaments made with scrabble tiles!
Like our friends here at The Curriculum Choice, our family takes a good portion of December to learn in meaningful and special ways, to bake special treats and make gifts. And to make memories as we focus on Jesus' birth! Enjoy these art lessons, recipes and ideas for a simple and meaningful Christmas:
You might also like:
The Curriculum Choice Review Team Features
Have you enjoyed the Christmas Homeschool from our review authors? Our Curriculum Choice review team features a topic monthly. You can see all that our authors have shared on electives, math, curriculum choices and more under Review Team Features.
Be sure to SUBSCRIBE so you won't miss any reviews from our team of veteran homeschoolers!